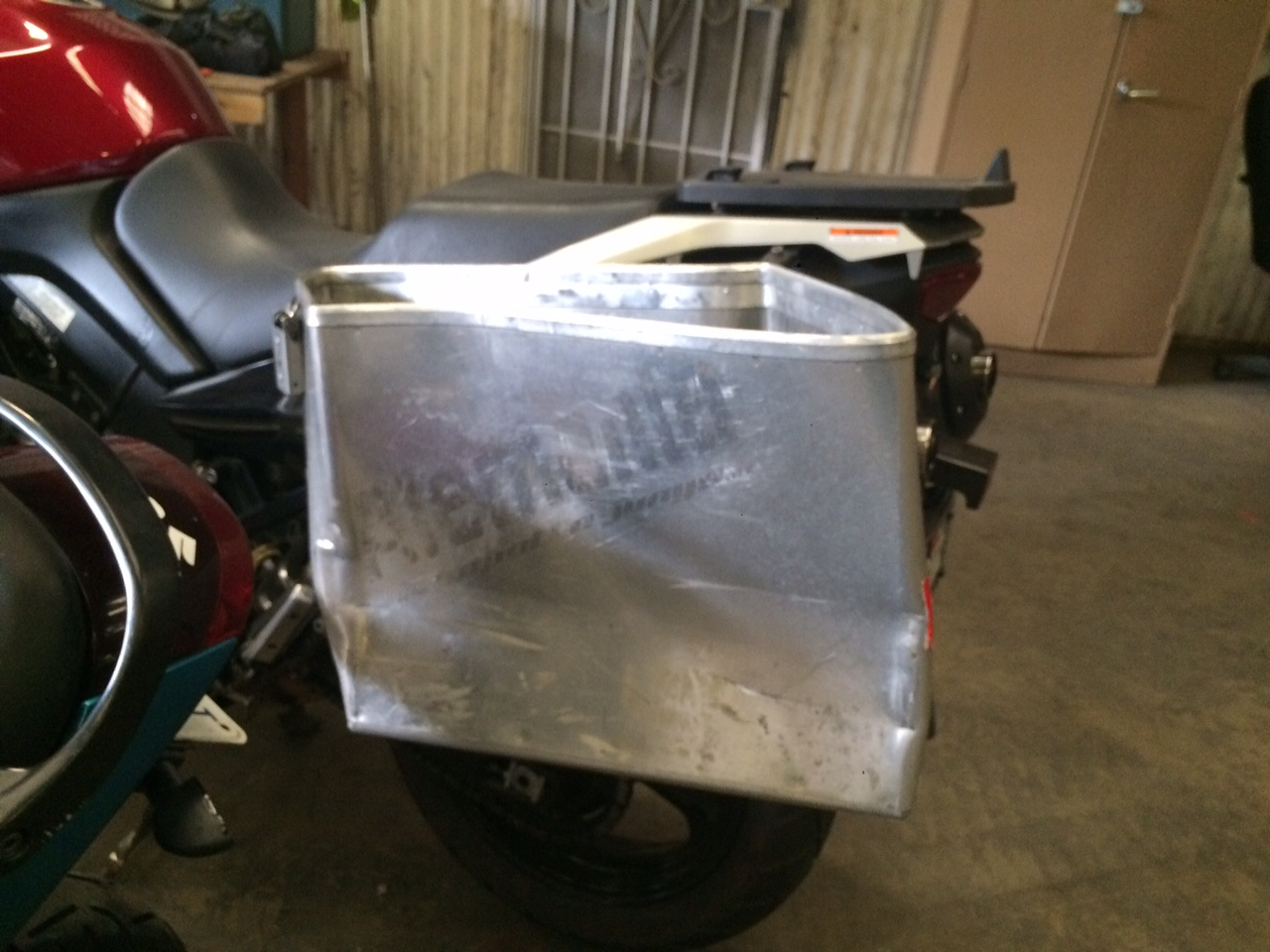 This week we received a note and photos from James Heans, a V-Strom rider and Touratech Customer, praising the protection provided by Touratech Panniers in a recent tangle with a car.
Too close is too close. T-boned dead center into my left pannier, I braced for impact.  There is the good fortune of being hit on the pannier and not my leg, and there is the probability that the panniers crumpled enough to make a difference between serious and critical injury. I am lucky.
As lane-splitting is legal in California, I have been stopped by strangers frequently,  including a little-old-lady who worried about the width of my panniers.  I always joked they are perfect for getting groceries and they provide great protection for my girlfriend when she is my passenger.
My V-Strom 1000 is totaled.  I look forward to getting my Touratech panniers repaired and mounted on my next ride.