Touratech has so many upgrades for the Honda Africa Twin, that they wouldn't fit in just one blog post!
This is the second of a two part build.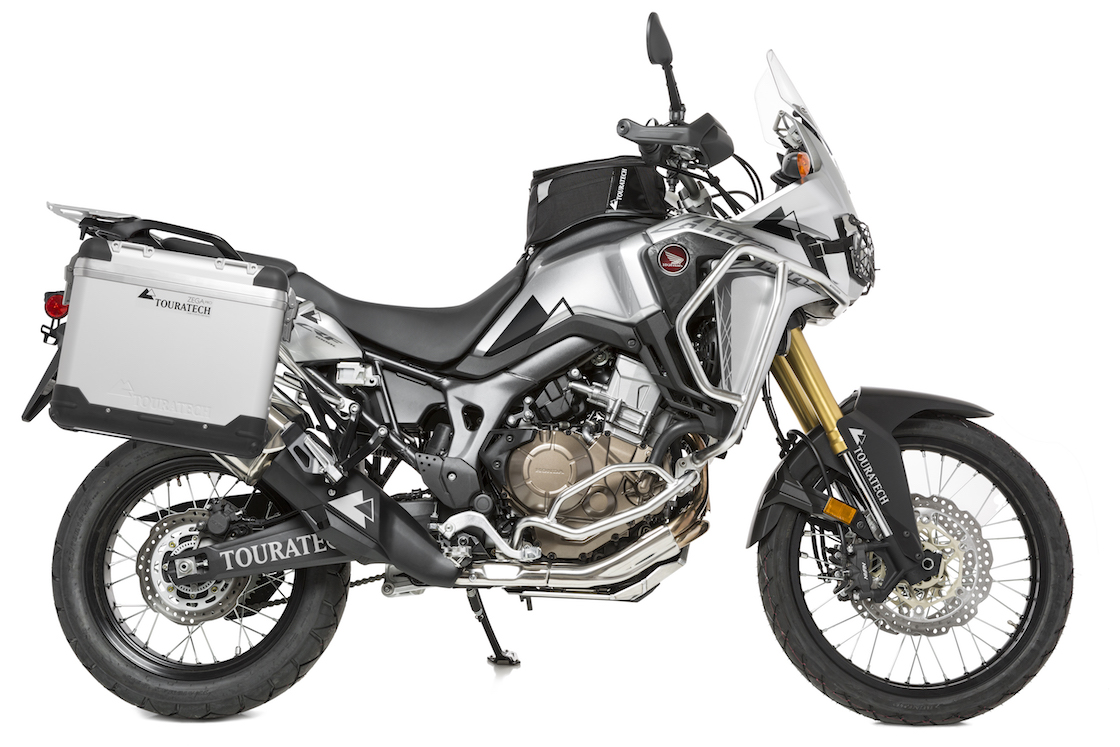 Your Africa Twin gets you from point A to Point B, but how is the rest of your stuff getting there? One word: Panniers. There is only one industry standard for Panniers and that is the Touratech Zega Pro Pannier System. Available in bare aluminum, anodized black or anodized aluminum, they are the dust and waterproof carrier of everything for a motorcycle adventure. The Zega Pro has reinforced plastic corners and they're easy to put on and take off of the easy to install rack. Riders around the world trust their adventures to Zega Pro Panniers. Stainless: $1449/Black: $1489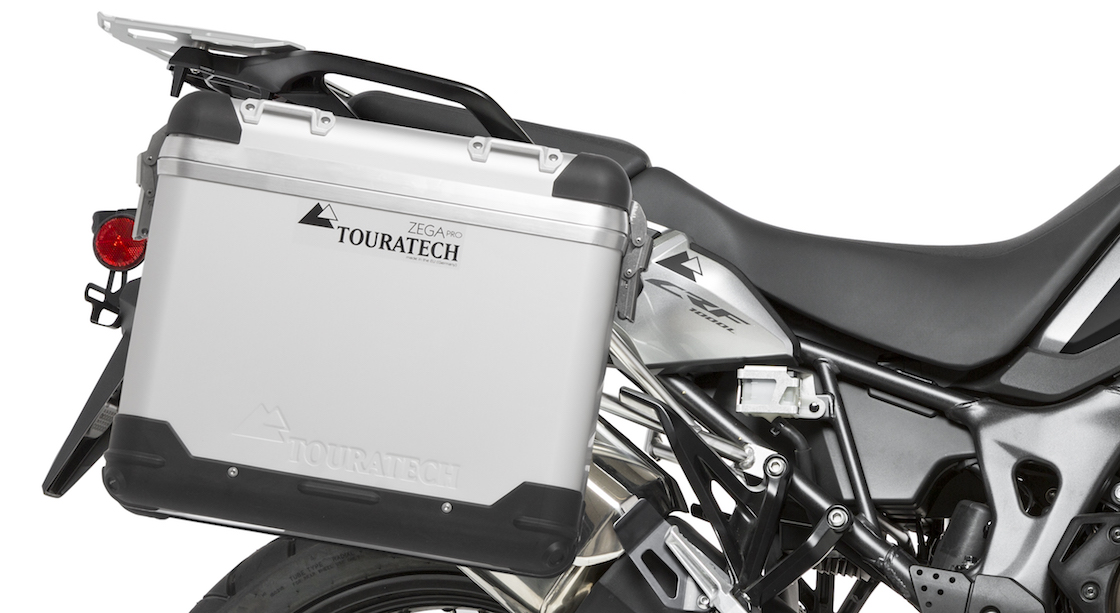 There is no substitute for a bike that fits and feels perfect. Why should you adapt to the contours and shapes of your bike when you can make the bike fit your body type? Touratech 20mm Bar Risers are a great way to make it happen. Raising the bars a little bit can make a huge difference in comfort and fit. Don't compromise. Ride your ride!  $64
Having the ability to fold your mirrors up and out of the way when your riding on single track, parking in the garage or up on a trailer is a feature every Africa Twin owner should enjoy and Touratech Adjustable Folding Mirrors are a terrific upgrade from the static OEM mirrors. Easy install and very convenient.  $44 each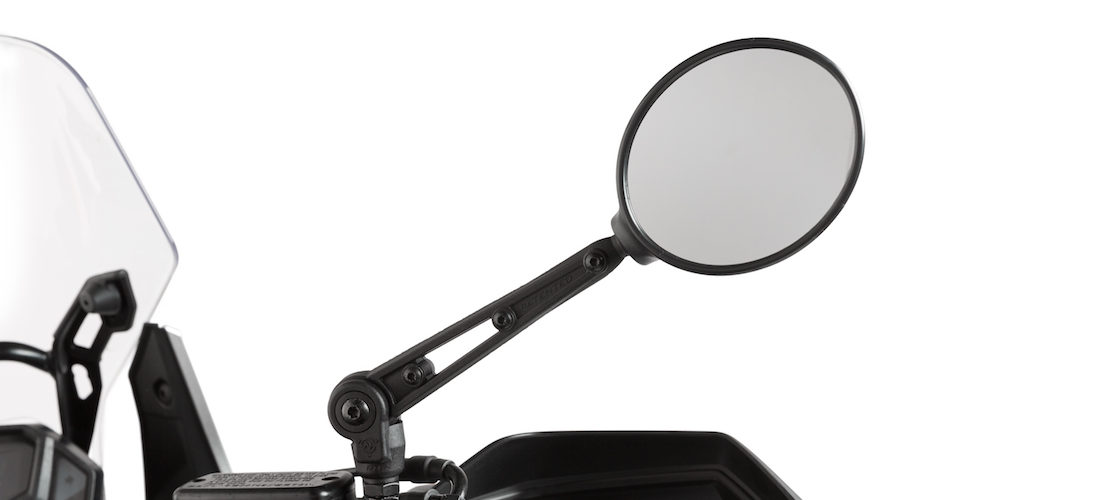 The convenience of a tank bag is terrific for traveling. It's a great place to keep personal items, documents maps and much more. A full-size tank bag can be cumbersome and many riders want a bag that's more streamlined. With the Touratech Low-Profile Tank Bag for the Africa Twin, that is exactly what you get. It's cool, sleek and convenient.  $159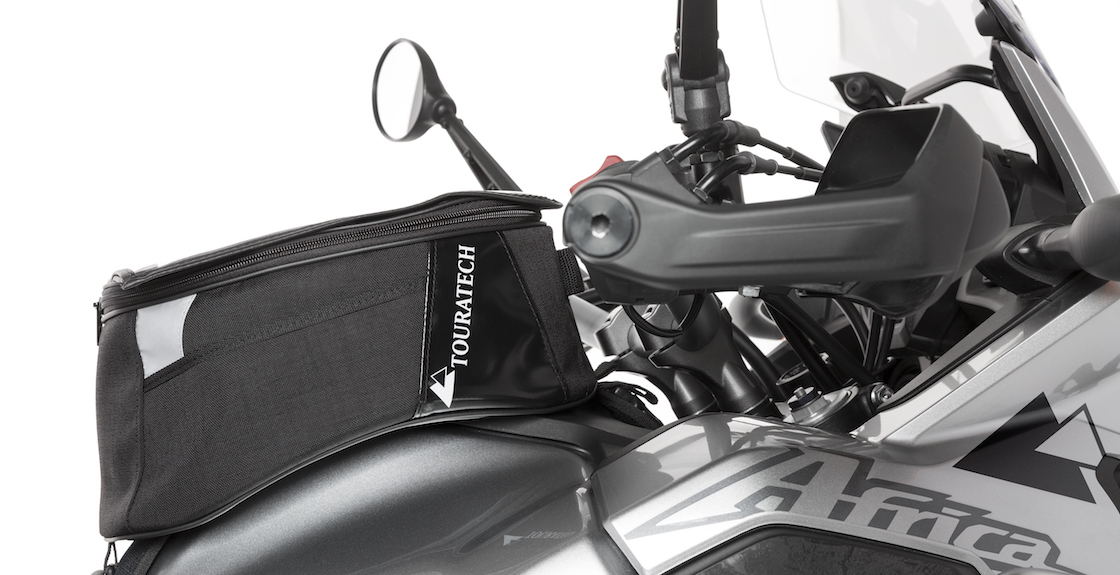 Why are Touratech Auxiliary Touring Lights considered the best in the business? Because everything you need to install the set on your Africa Twin comes in the box and they fit perfectly inside the fairing. Conditions can change in a heartbeat and it's important to have every safety advantage on the road or the trail. Give yourself maximum night-time visibility and make yourself more visible all the time with this terrific light kit. Available Fog/Fog or Fog/High-Beam.  $529.95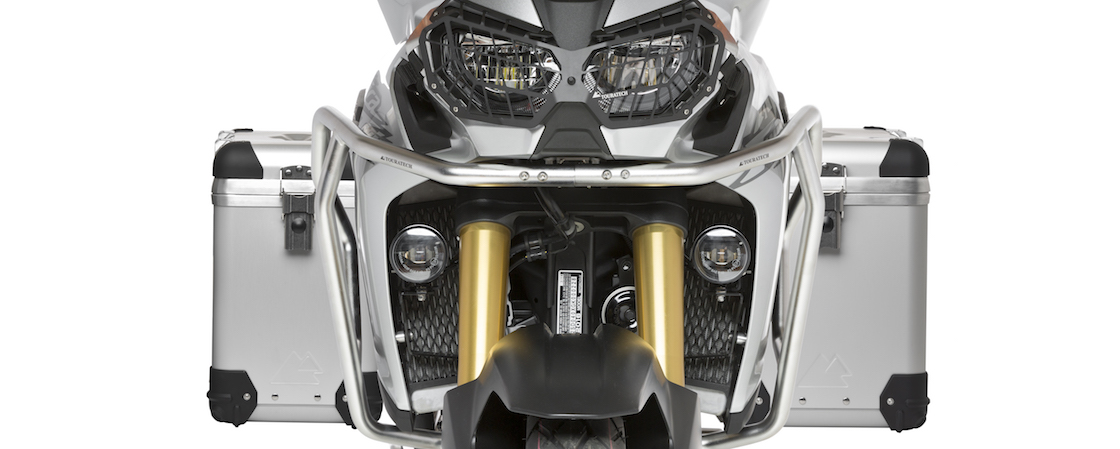 Rocks and other debris can kick up in an instant and the last thing you need is to have the expensive OEM headlight on your Africa Twin destroyed. The Touratech Quick-Release Headlight Guard is developed for off-road use and removes instantly for quick and easy cleaning. It's a critical piece of armor for your Africa Twin and it looks really awesome too!  $119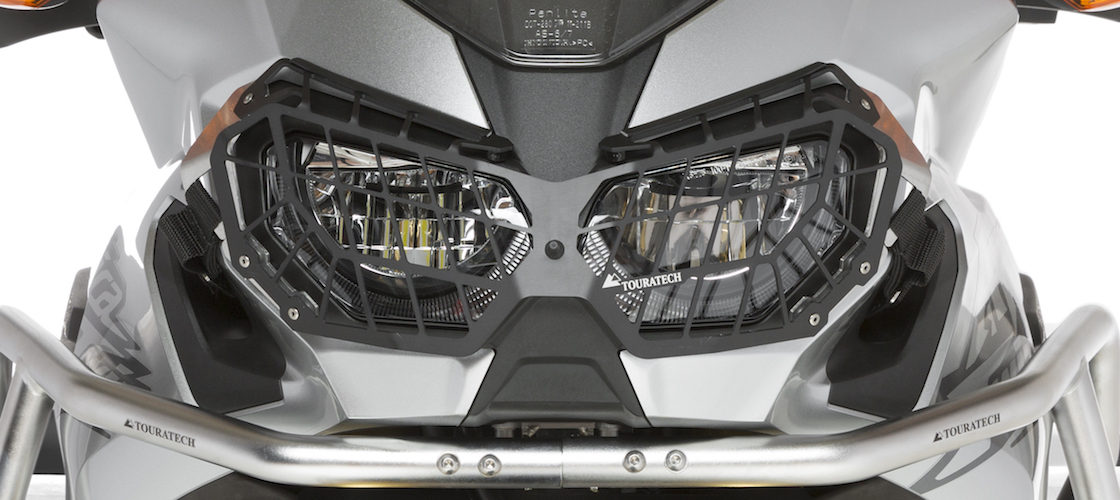 The Touratech GPS Mount for above the gauges clamps securely onto the factory windscreen support bar for the Africa Twin. It gives you height and angle adjustable solution for lock Touratech GPS Mount. It's made of stainless steel and anodized aluminum at our factory in Germany. $56 – $59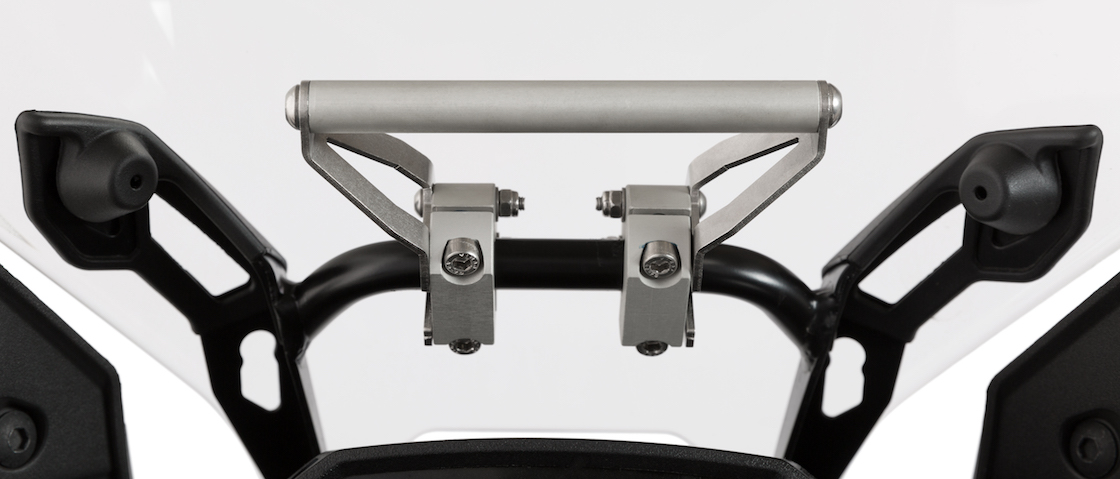 The rear brake reservoir is exposed on the Honda Africa Twin and is vulnerable to tampering or damage while riding. Let's face it, without brake fluid things can get a bit hairy as you come out of that turn at 70MPH. The Touratech Brake Fluid Reservoir Guard is a small item with a big job and it does it well. It's laser cut from anodized aluminum.