After Helge Pedersen conquered Africa, it was Gaston Rahire's turn.
The successes of the G/S in the world's toughest rally paved the way for the Boxer's career as a dependable means of transport for globetrotters. BMW naturally followed their victory with a Paris-Dakar special edition model in 1984, which further enhanced the bike's growing reputation as the motorcycle of choice for long distance travel.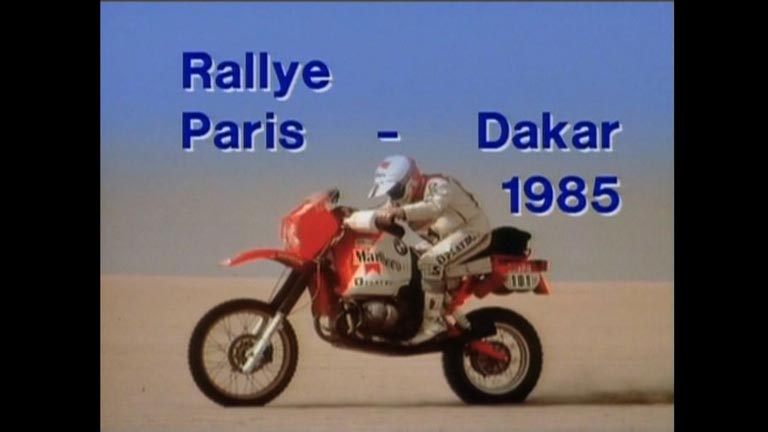 By 1987, more than 24,000 GS motorcycles were produced and the next generation of the BMW GS was on its way.
Now written without a forward slash, the new GS featured a paralever rear swingarm in place of the mono lever, a new front suspension, cross spoke wheels and frame improvements. A 980 cc engine represented the top of the line in the R100 GS.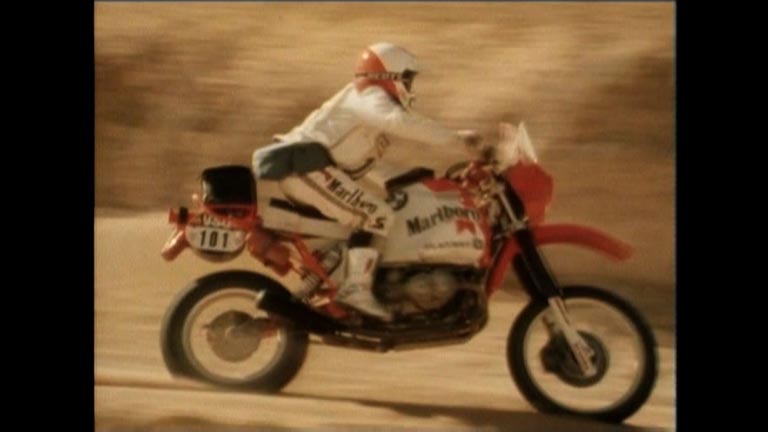 The 1988 Paris-Dakar kit was designed for the long distance traveler and featured better weather protection and adaptable luggage solutions. For the first time, a red tubular frame ran outside of the fairing and an aluminum engine guard plate was bolted under the oil pan. It also featured cylinder guards, hand protectors and a mudguard.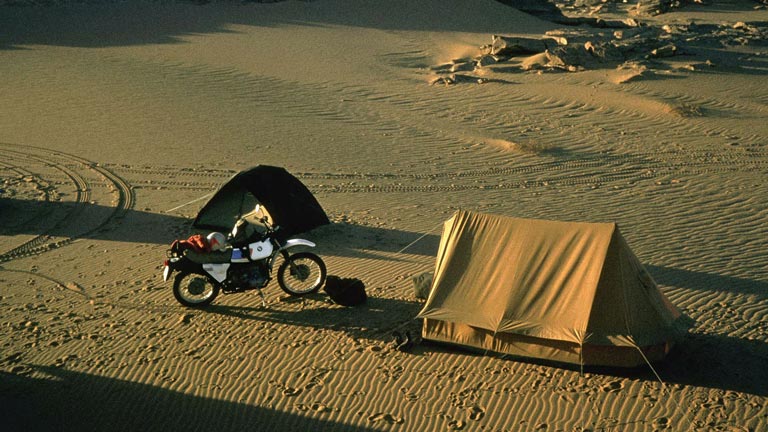 It became Germanys best selling motorcycle in 1988.
By now, the GS was a mature world traveling bike, and it had evolved considerably, but the evolution wasn't about to stop.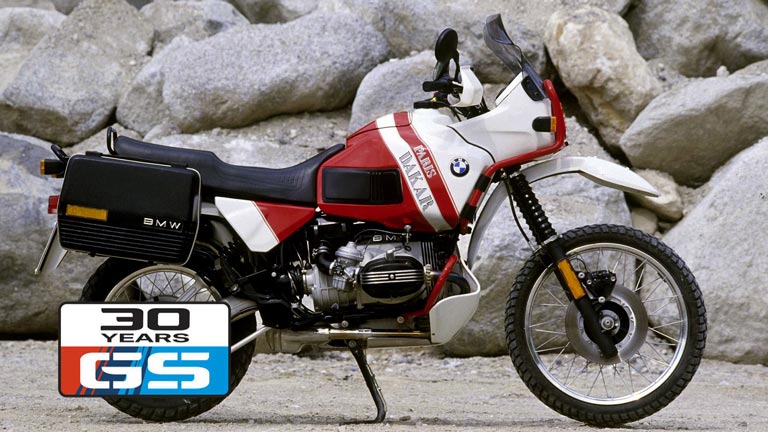 Click HERE to see all of the installments in our 'History of the GS' video series!