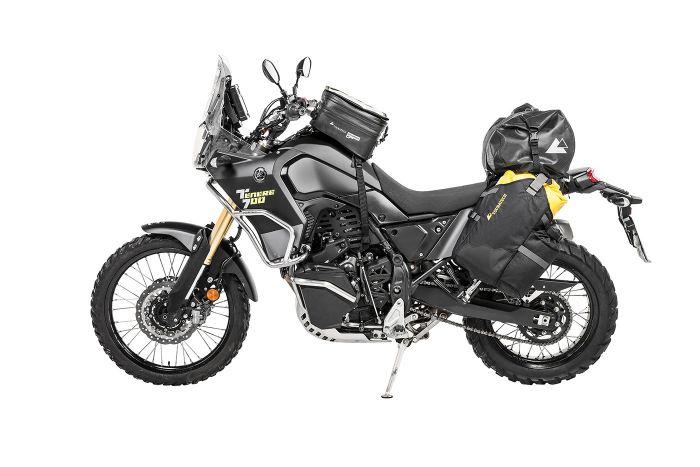 The Touratech Discovery Soft Luggage System is completely waterproof and the perfect alternative to Zega panniers. The Discovery Luggage System is lightweight and easy to install on just about any dual-sport or adventure motorcycle. The magic of this system is its simplicity. Featuring four compartments, two 25 liter roll-top packsacks and two 7.5 liter external roll-top enclosures. In addition, the center-section can be opened up and a dry bag secured within, forgoing the need for additional straps. Packed with great features, and built from the best materials available, Touratech's Discovery Waterproof Soft Luggage System is made to go the distance.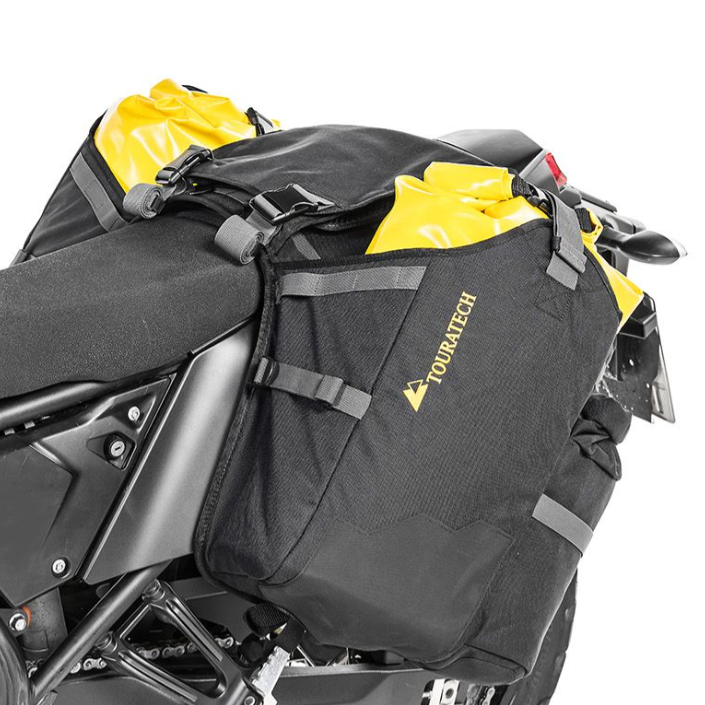 Adjustable Capacity – These expandable saddle bags can be adjusted, width and height, all the way up to 25 liters each side. That is plenty for all the clothes, food and other necessities needed on a weekend trip.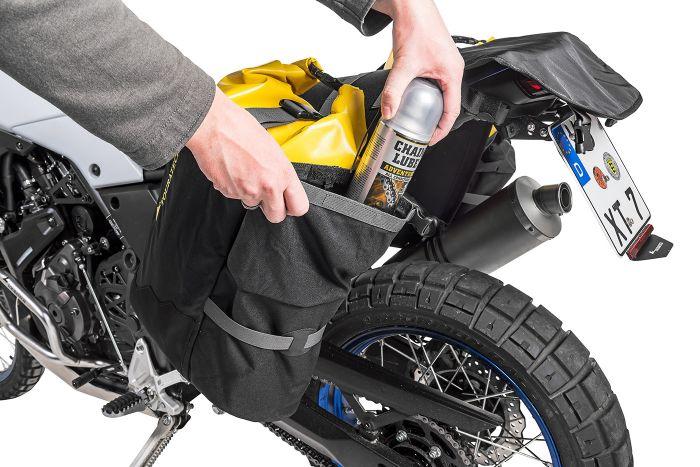 External Pockets & Storage Options – One external expansion pocket on each side provides an additional 7.5 liters of storage. Perfect for first aid kits, oil/fuel bottles, rain gear and anything else you need to reach quickly. Inside the dry bag retaining strap are two additional large, zippered mesh pockets, ideal for maps, a Hi-Viz vest, or other small items.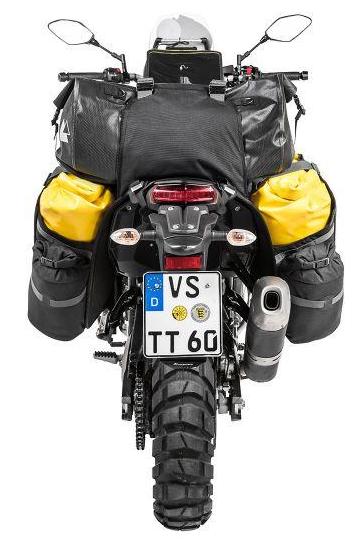 Optional Dry Bag Area – You can flip open the center section and secure an Adventure Dry Bag.
Versatile Mounting System – The Discovery Luggage System mounts to the motorcycle via four straps, two forward and aft. Forward straps are best tied to your subframe or passenger pegs. The rear straps can be run underneath your subframe or even through your luggage rack.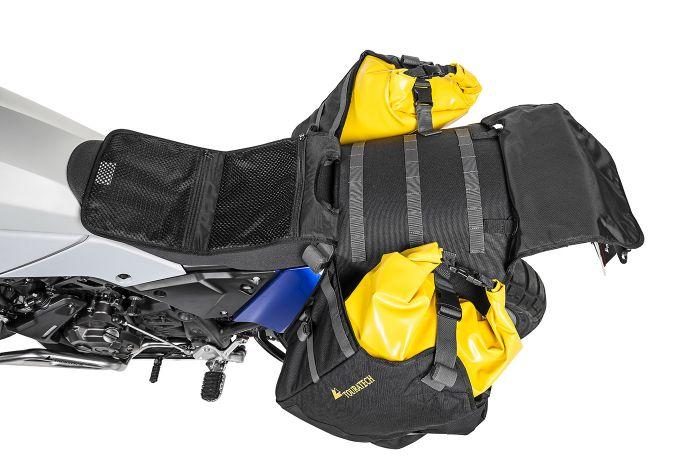 Interior Design – The Discovery Luggage packsacks are designed in bright Touratech yellow which let's you find what you're looking for faster, even in low light situations.
If your motorcycle has a high exhaust we recommend using this muffler heat shield (080-5055).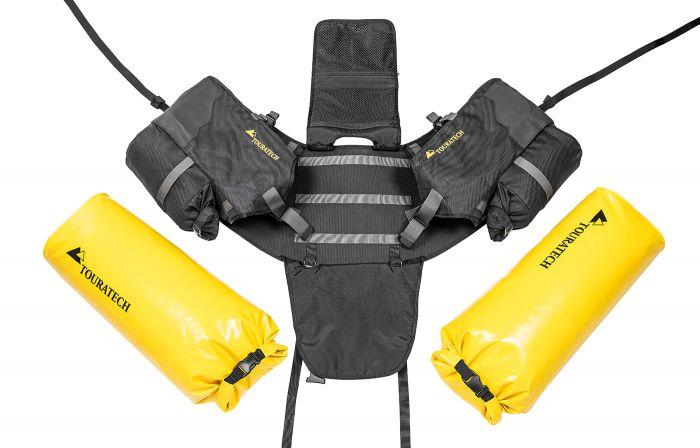 These waterproof bags from Touratech combine everything you could wish for in waterproof soft luggage. These bags don't just look the part, they are made from the most robust material we could find. Sporting either roll-top designs, no dust, water, snow, mud or other material will get inside of them keeping your contents clean, no matter what you've been riding through.