A quick story by Touratech-USA, CEO, Paul Guillien about his BMW F850GS ride on the North East BDR. Photos by Eli Woody
We are riding an expert-only section somewhere in Maine, while filming the NEBDR documentary. This particular section is known to be very technical and challenging and is being considered for inclusion in the BDR as an option for those riders who just want more challenge. Much of it is very difficult, and there is one section that is even harder.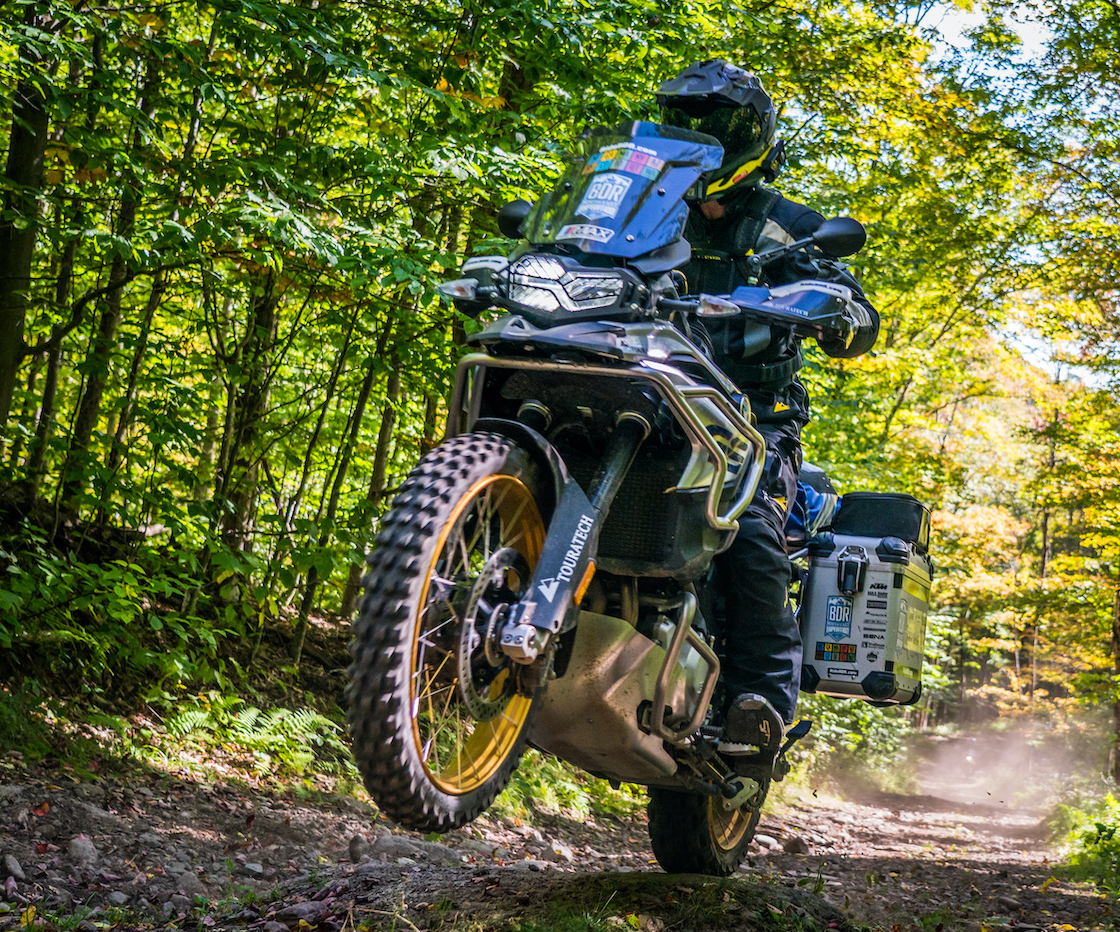 It's a technical piece of trail with an rocky uphill section that is extremely difficult on a fully-loaded adventure bike. Mike Lafferty, the 8-time AMA Enduro Champion is the first to attempt it on his KTM 790. He slowly rides up, stopping a few times to pick the best line and successfully reaches the top. He comes back down to advise us mere mortals on strategy for getting to the top.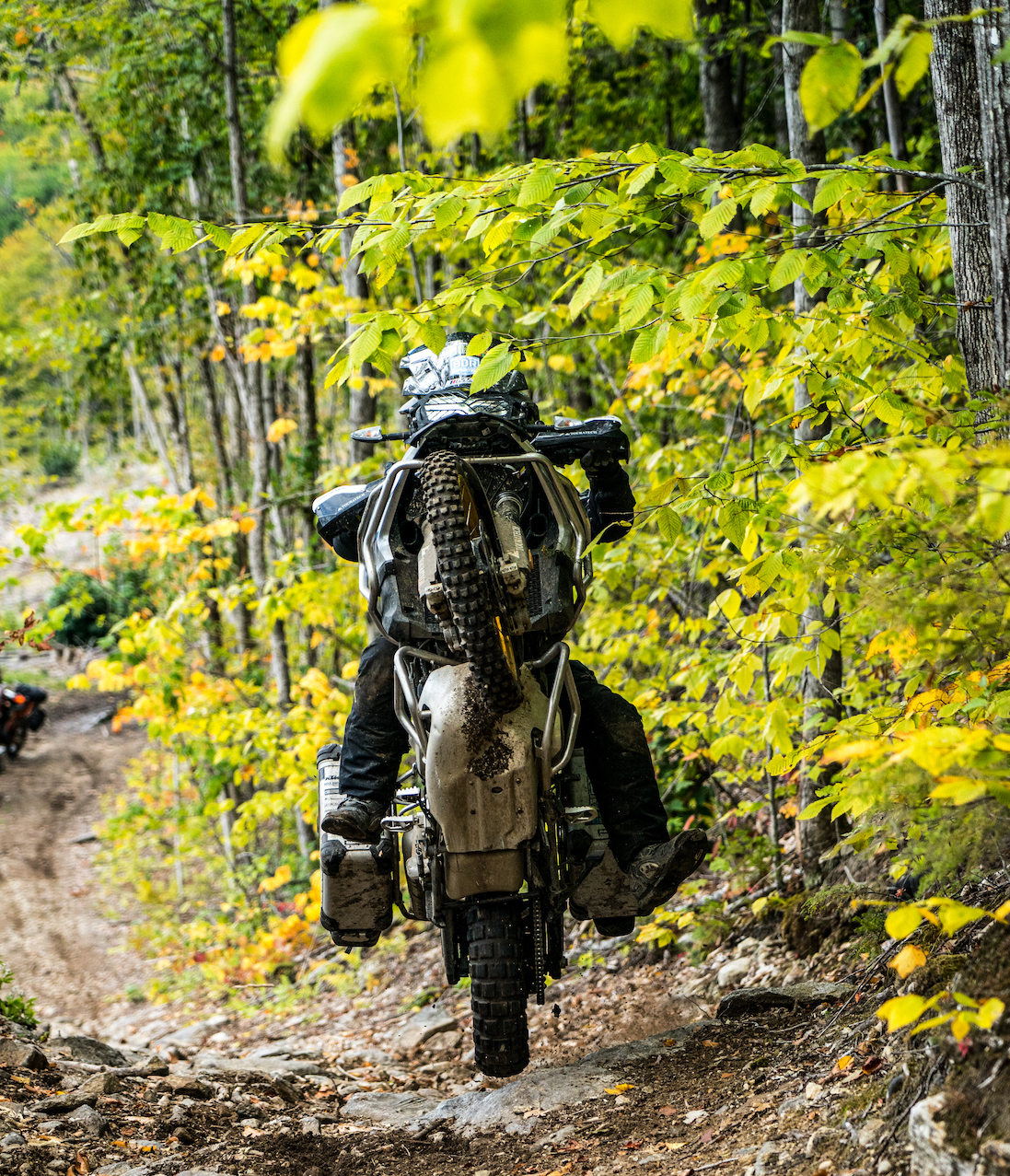 I accept his advice and decide to take the same line that he did up this rock-crawler excuse for a road. As I reach the smooth granite rock that I just witnessed Mike ride up, I realize this slab is more like a large step and it has a nearly vertical face on it. Fearing I would stall or get stuck on the step, I decide to give it a bit of throttle.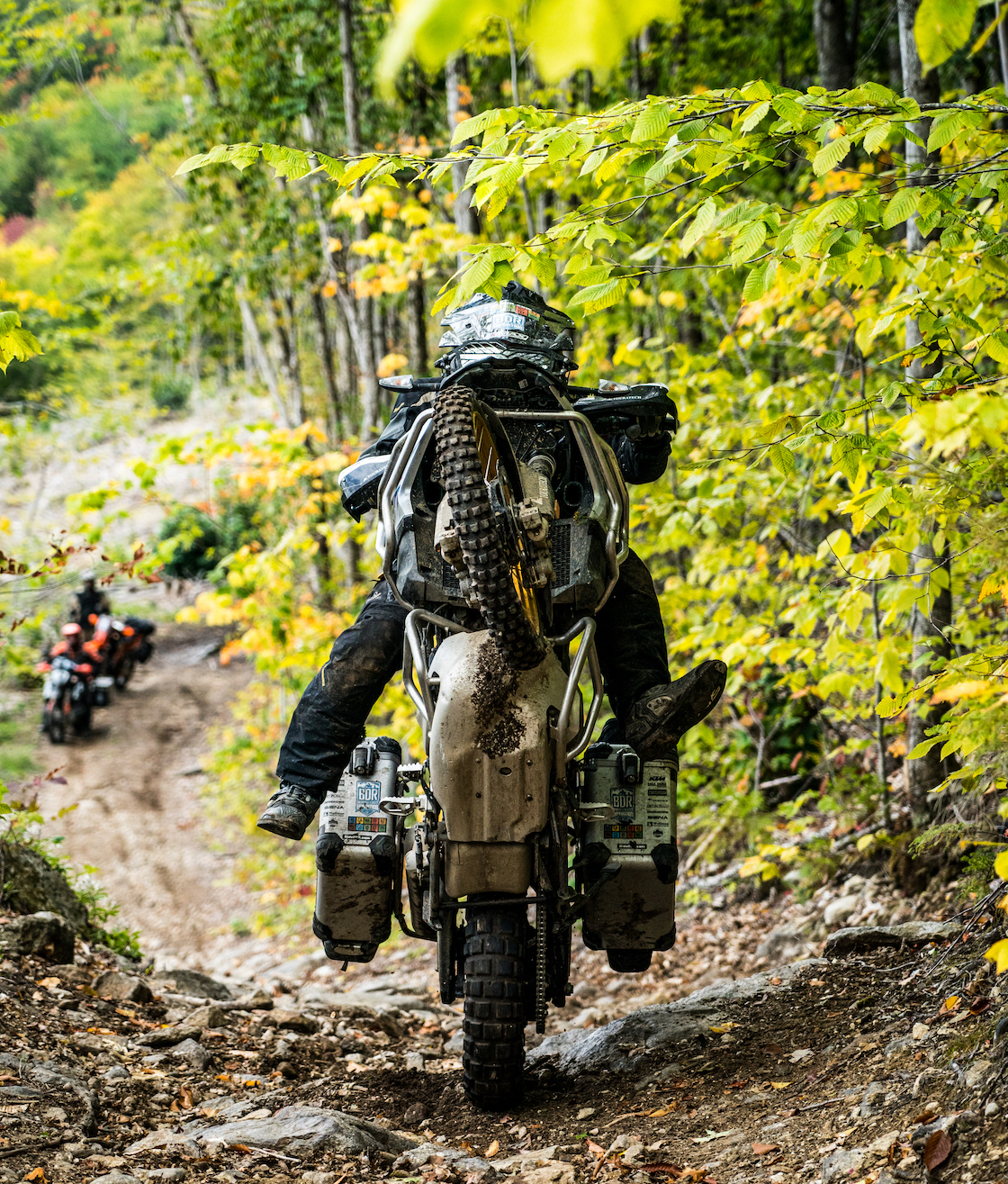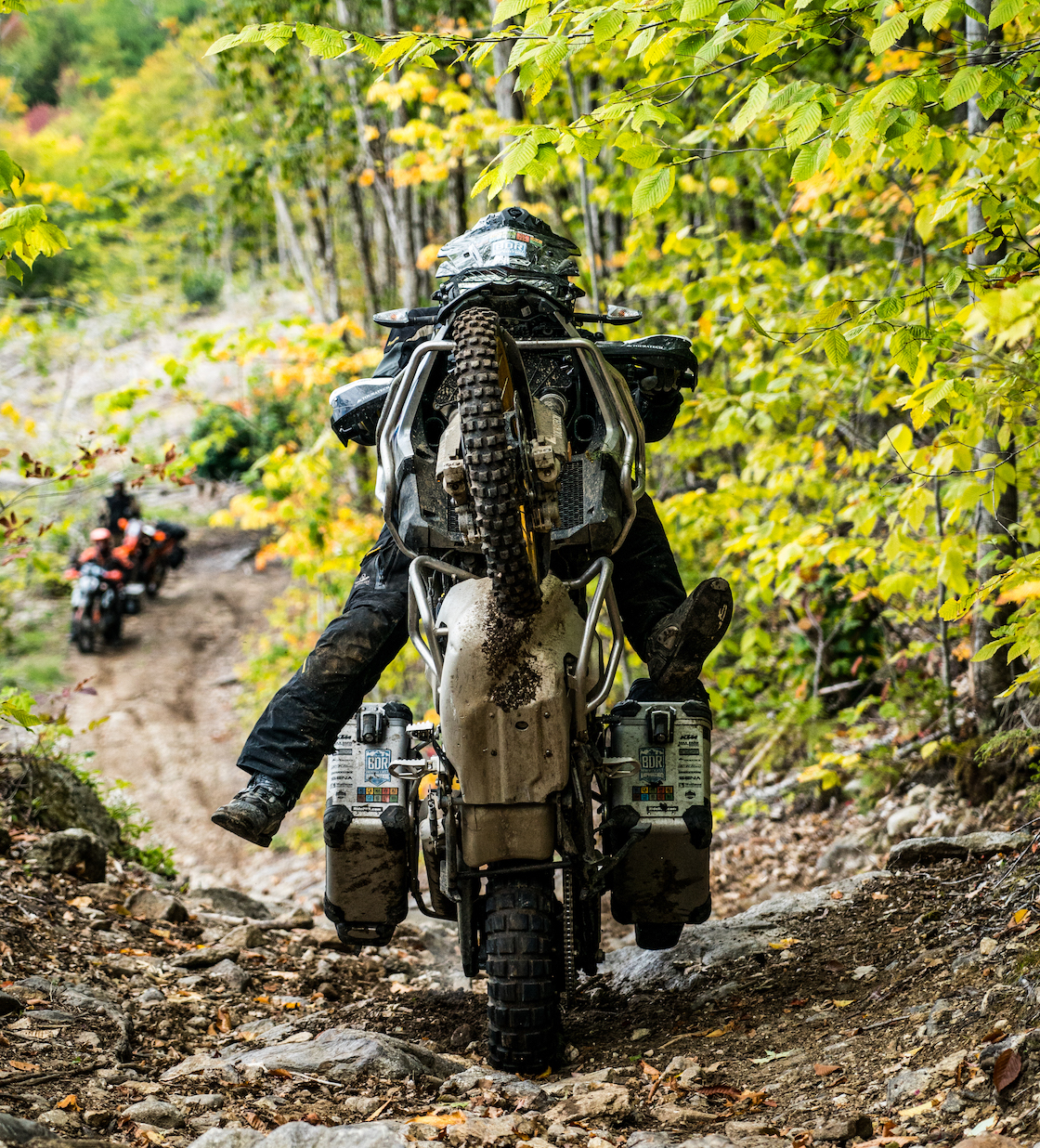 My back tire hooks up on the smooth rock and the bike lurches up the step bouncing the front wheel high into the air. The sudden movement causes a full 'whisky-throttle' response from my right hand, launching my F850GS completely into the air as my feet go flying off the pegs.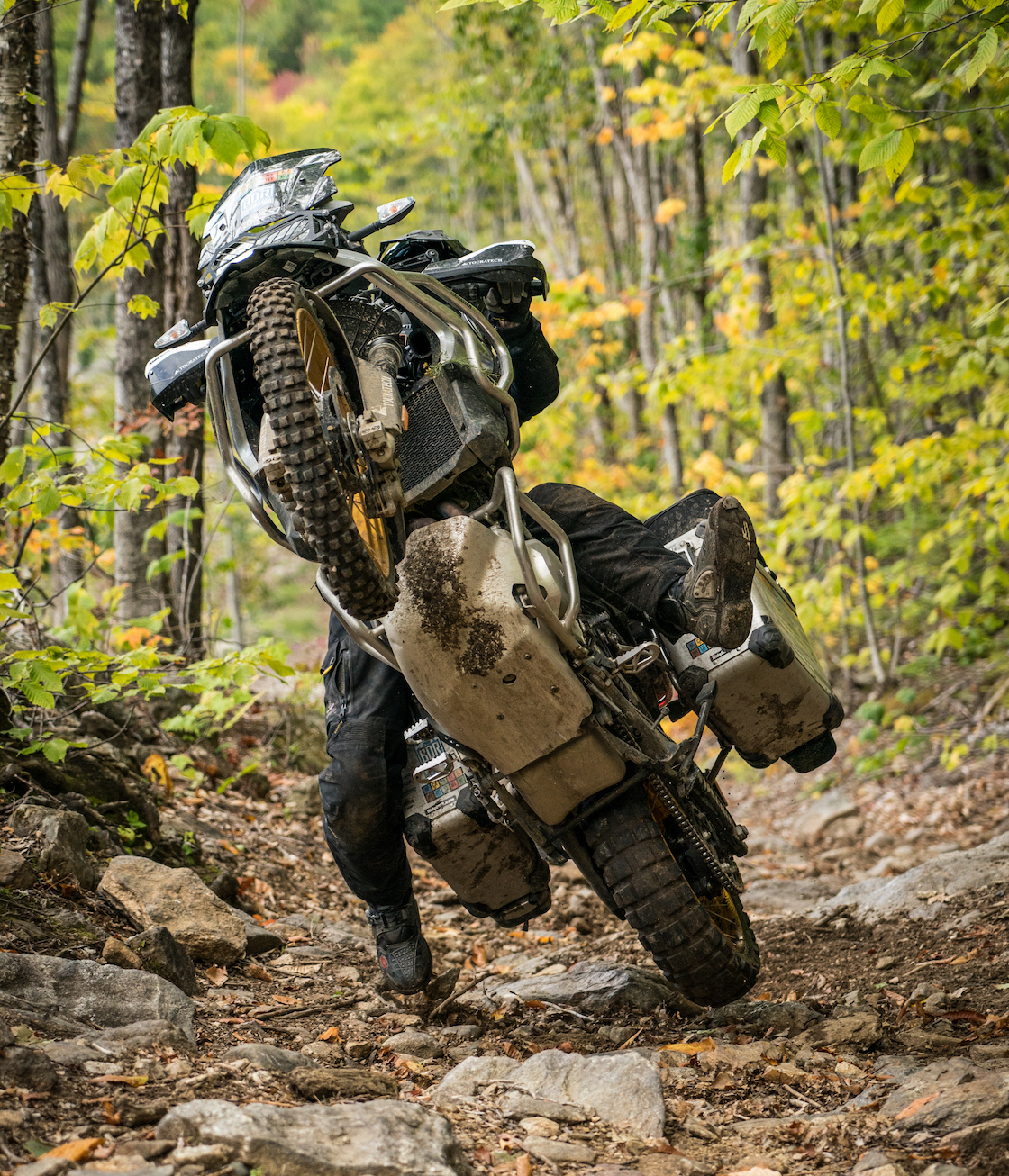 I see only trees and sky above the windscreen. My short flight ends with the front of the bike hitting a tree. The windscreen is destroyed, and my ego bruised, but I am grateful to be uninjured and able to finish the ride. The film crew and photographer were all smiles because they caught the whole thing on film. I now have a saying… "think twice before taking the Lafferty line."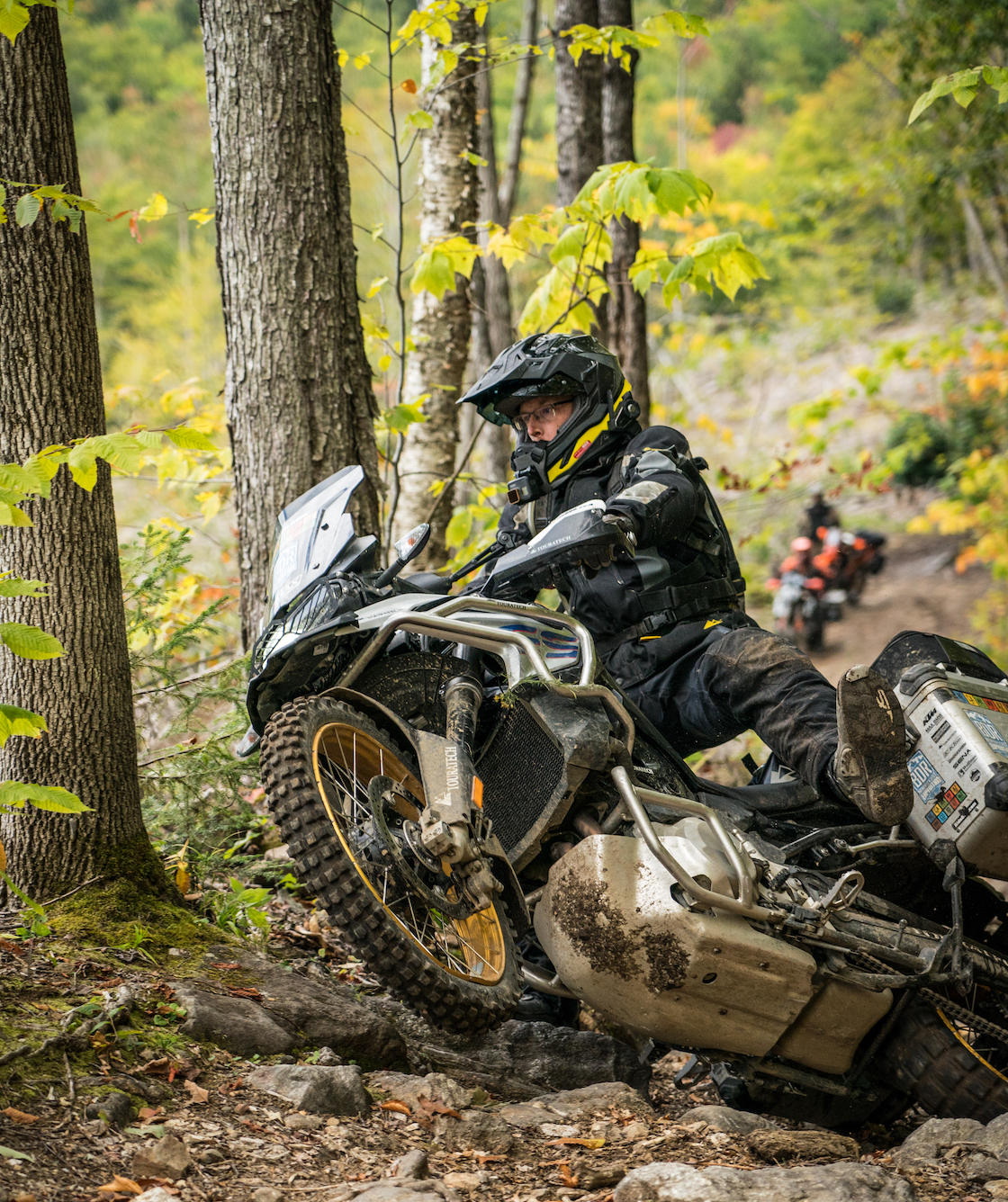 Epilogue: This section was not included in the final draft of the NEBDR. In fact, much of the planned sections in Maine had to be re-routed due to local rules that forbid motorcycles from forestry roads that are open to vehicles with 4 wheels. The route now finishes in New Hampshire and readers can check out the current version of the route at https://ridebdr.com/nebdr/