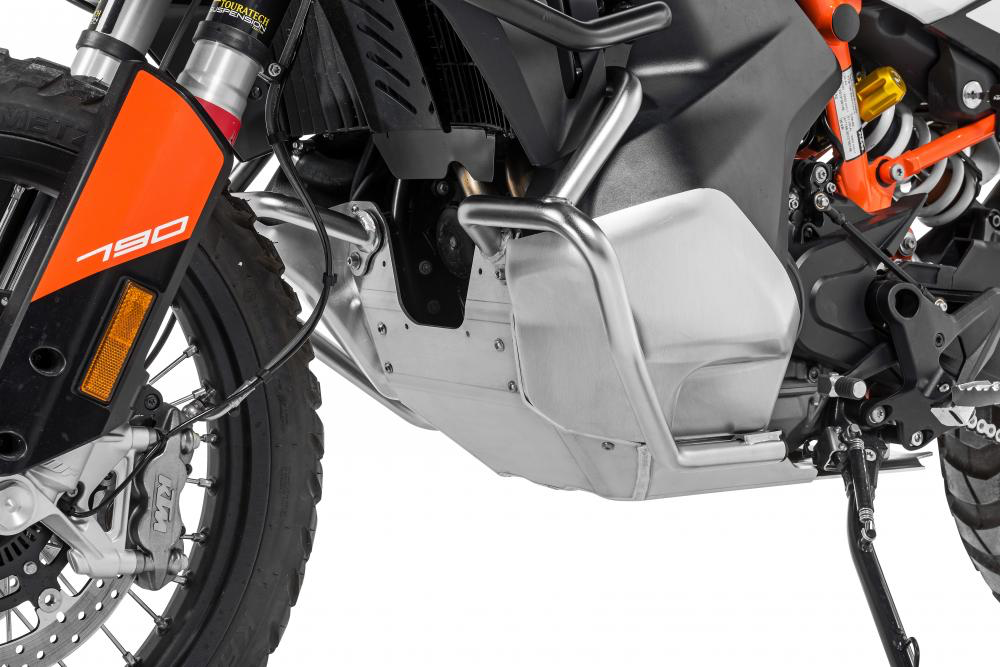 We've created the best protection for your KTM 790 Adventure & R with the all new RallyeForm Skidplate featuring integrated aluminum tank guards. One of the reasons the KTM 790 handles so well is the low-slung fuel tanks that keep the center of gravity low. They do however, present a vulnerability to impacts from the ground if not protected.
The RallyForm Skidplate protects the tanks with 4mm aluminum guards that are pressed into just the right shape using 500,000 pounds of force. The result is a strong shield that protects the fuel tanks from damage while form fitting the exact shape of the bike.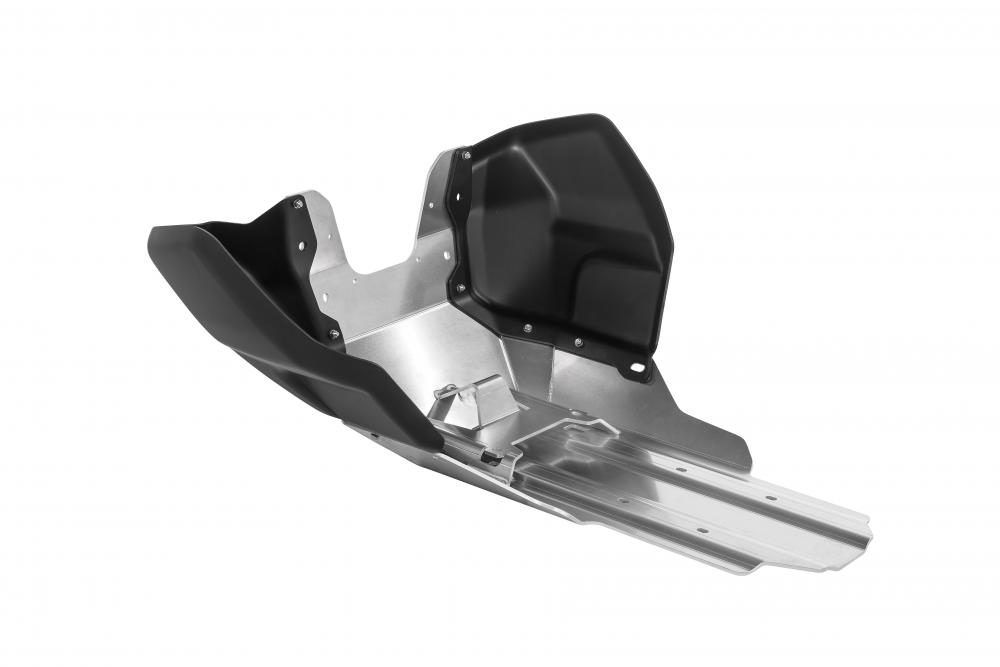 The tanks guards are integrated with the lower portion of the skidplate which is precision crafted from 4mm thick aluminum alloy. This lower portion is designed to give the maximum protection during hard hits on rocks, stumps, or bottoming out the bike off-road. The folded ridges give the aluminum material better rigidity while also maximizing ground clearance for off-road riding.
There are four color combinations available: silver base & silver tank guards, silver base & black tank guards, black base & silver tank guards, and black base & black tank guards. Unlike other plates on the market, the RallyeForm skid plate can be combined with Touratech lower crash bars and upper crash bars for complete protection of your 790.
The KTM 790 is one of the most agile twin-cylinder motorcycles in the ADV class and it will encourage you to explore off the beaten path. The Rallye Form skid plate gives your KTM 790 the protection it deserves to explore rugged terrain while enhancing the adventure styling of this beautiful machine.