The Honda NC700 frame design allows for a very cool storage compartment in front of the seat. Rather than piling a bunch of loose items into the locking front compartment on your Honda, use this liner bag backpack from Touratech to make the most out of this secure space.
Imagine packing your lunch, putting all the items you need for work, or a day trip into this stylish backpack, walking out to your bike and slipping it right into the locking front compartment. This bag is designed specifically for the Honda NC700 series! When you arrive at work or your destination, just pull out the bag, and you're off. With the Touratech liner bag backpack, it's as easy as that.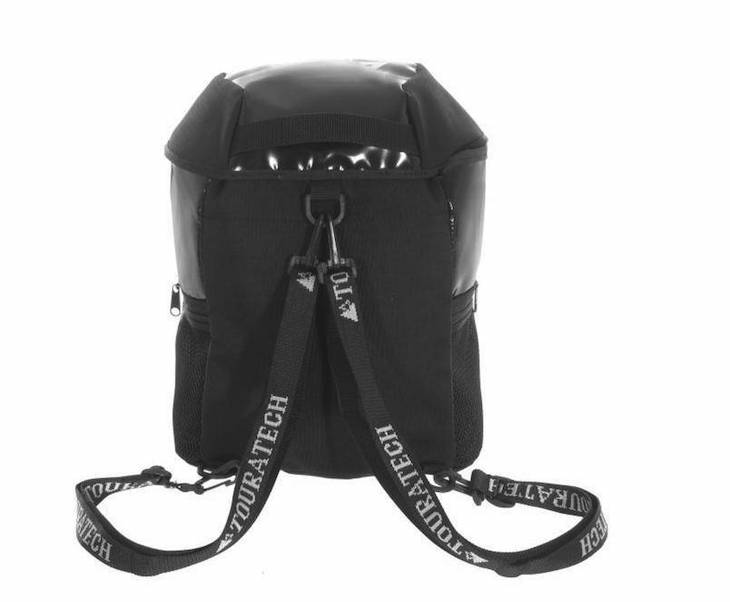 Our travel bags are made only out of the highest quality materials. Unlike the other manufactures that use standard Nylon, Touratech uses only premium Cordura materials. The certified Cordura fabric, made in Germany, is the same material used in high-end riding suits and is tough and highly abrasion resistant. The Cordura is also treated with a special Teflon coating to protect against dust, moisture, and fading.
Perfect for commuting or day trips
Specifically made for front storage compartment on all Honda NC700 Motorcycles
Fits Honda NC700S, NC750S, NC700X, NC750X
Made of Teflon coated Cordura material
Made in Germany by Touratech