This is the latest post in a series that followed Matt and Brayde Willson's motorcycle journey from Seattle to Tierra del Fuego over 120 days from November 2014 – February 2015.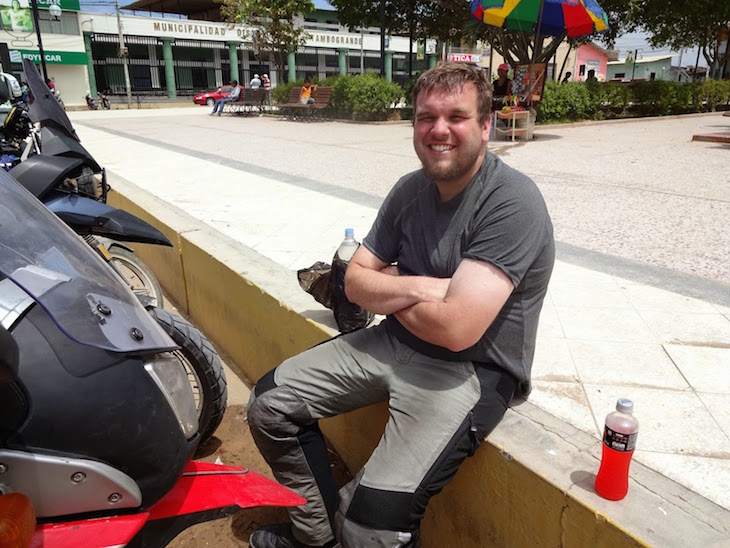 While riding down the Pan-American Highway for an hour or so, we get an unfortunate next impression of Peru. The sides of the road are extremely dirty with garbage, moreso than we saw in Central America. We're hoping that as we ride into the mountains, into the less populated areas, this will change. Aside from that, the people are very friendly when we stopped for lunch, happy to chat and help out with advice. The scenery is beautiful, and the road conditions are good.
Our first destination in Peru would be the town of Chachapoyas, which is a fun word to say, and also is a great area to explore with all its famous ruins. On the way, we turn off into Olmos. It's a small town, and most of the streets outside of the main square are unpaved and very dusty. We find a hostel on the outskirts of town with a very friendly owner who was getting ready to throw a big party for New Year's that night.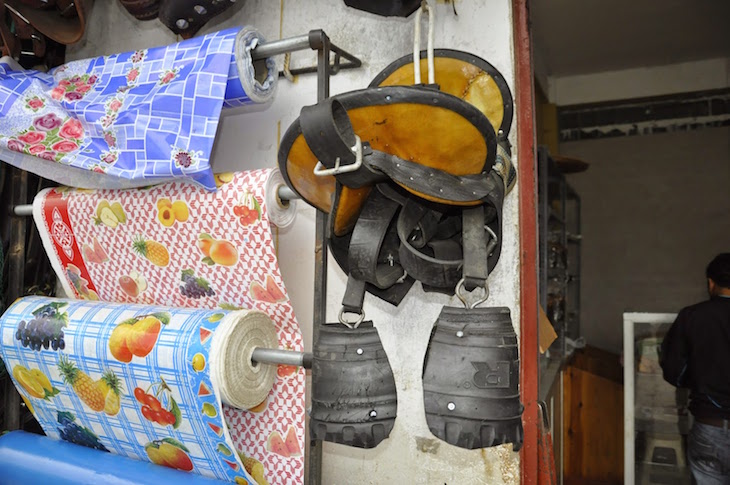 We arrived in Chachapoyas just in time for a huge downpour and spent some time running around in the rain looking for a hostel. After getting situated in our room for a couple of nights, we do a bit of research on tours of the nearby Kuelap ruins. The tours are so cheap running out of Chachapoyas and some of the sites are so remote and far away, that it makes sense to take a break from the bikes for a day and go with one of the guides in a van. We lucked out on a great last-minute deal up to Kuelap from one of the guides in the square for the next day.
The next mission for the night was a beer and dinner. Chachapoyas has a few "touristy" bars and restaurants that we avoid and head straight into a divey little place filled with locals. After finding out they did not serve food, we decide to just have a quick beer then find somewhere else. They were playing good music anyway. After ordering a beer, I notice that everyone else in the place is drinking the same purple liquid from a carafe in the middle of their table out of little shot glasses. We couldn't for the life of us figure out what it was, so I got up the courage to ask one of the guys at the next table what they were drinking. One thing led to another and pretty soon we were sitting with a group of Chachapoyans who bought us drinks all night. These are the kind of random experiences we love, and even though they spoke no English, and we have limited Spanish skills, we had great conversations and learned a lot about the area. We asked them about the armed men in the road at the checkpoints and if it was legit. They explained to us that they were volunteers that patrol sections of the road to keep the robbers away and ask for donations for their services. It was totally safe and normal. Oops…
The purple drink was a local specialty, liqueur made from blackberries and aguardiente, by the way. (I don't remember what it was called).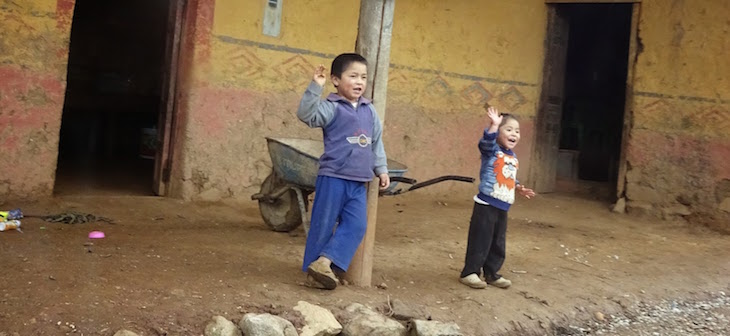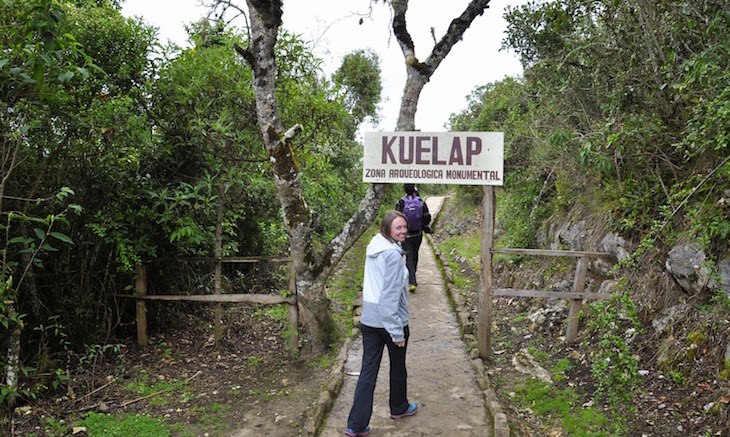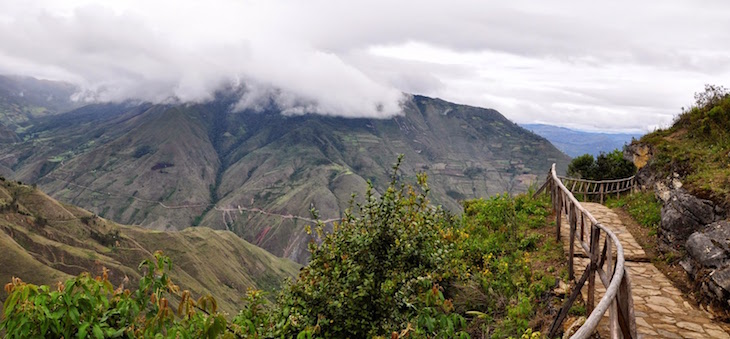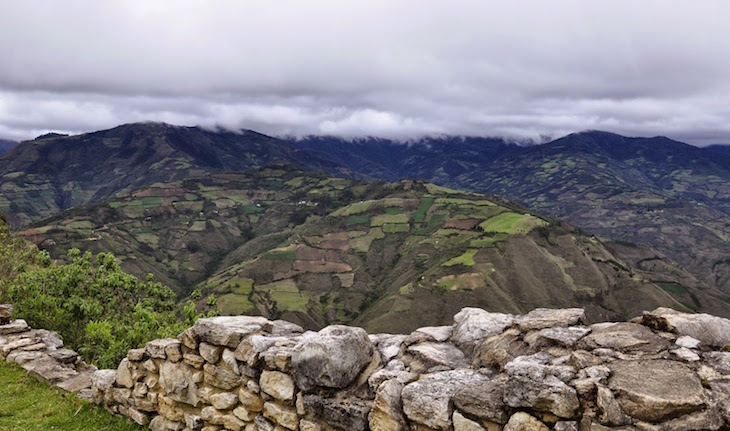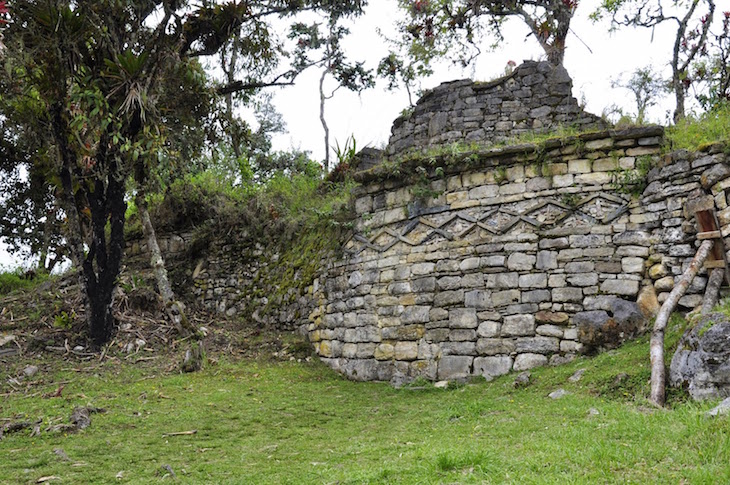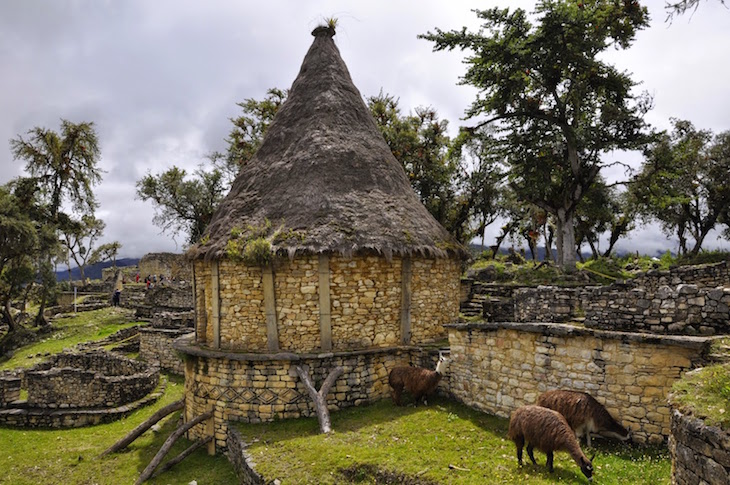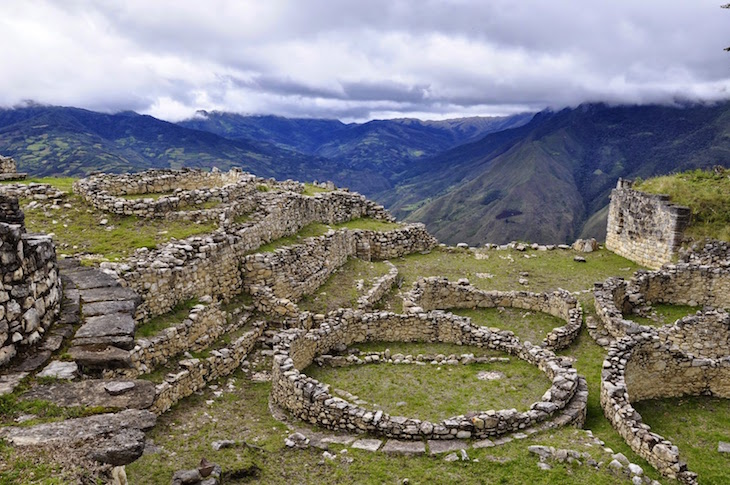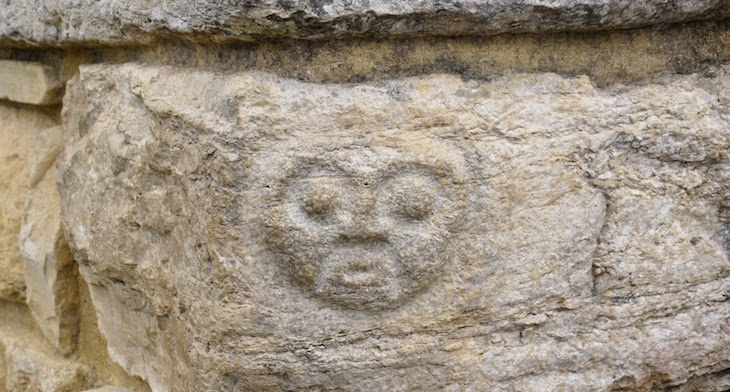 We met a few friends in the tour van, sowe all meet up for a drink and a walk up to a city viewpoint after we arrived back into town. The next day, we'll keep heading south towards the city of Cajamarca for even more Incan history.
About the authors: Matt Willson is the product line manager at Touratech-USA. He's been with the company for 5 years and has been riding motorcycles longer then he can remember. Matt's wife, Brayde spent her life around motorcycles and the two have been riding together as long as they've been together. Brayde rides a 2007 BMW F650GS and Matt rides a 2006 BMW R1200GS