"Racing makes heroin addiction seem like a vague wish for something salty." ~ Peter Egan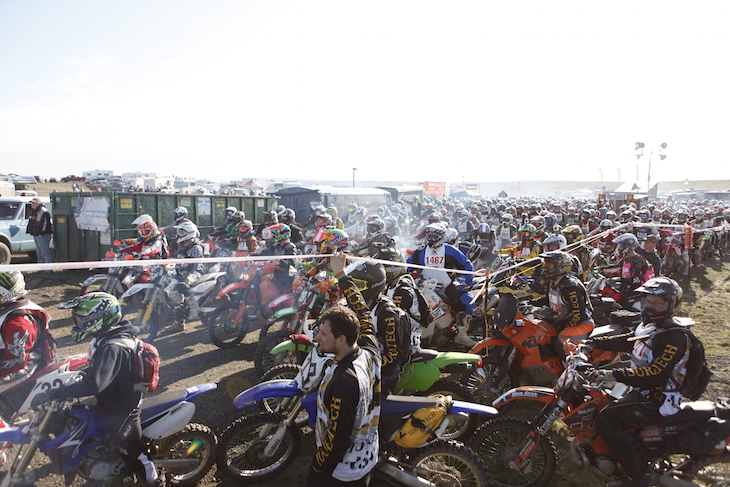 It doesn't matter the race format, the feeling is the same… Whether sitting on the starting line at a vintage motocross race, the revs are up, my ears are filled with the sound of two dozen screaming old two-stroke race bikes years past their prime, clawing at their clutches. Burned pre-mixed gas fills my nose, I am waiting for the gate to drop, then the battle beyond… Or I'm at a Hare Scramble, awkwardly standing with my foot on the kick-starter, waiting for the flag to drop, praying for a first kick start… or at the mighty Stumpjumper Desert 100, with its starting line disappearing over hills to either side. I'm standing twenty yards back from my bike, flexing my hands like a gunfighter of yesteryear waiting for the starting cannon… I am a mess of adrenaline, nerves, pent up aggression, and fury.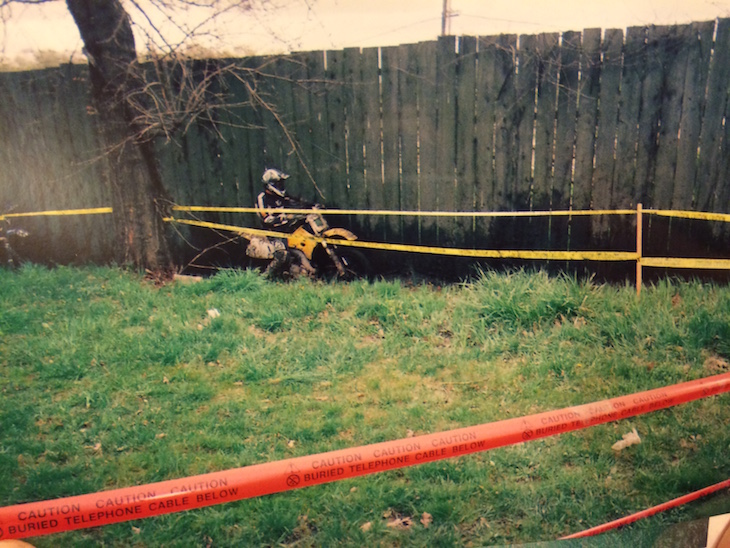 Chomping at the bit to be released from a prison of inactivity, the position of a many-way tie for first, and at the same time last place. This isn't like on TV, there are no cute girls (most of the time) handing out trophies, or dropping the flag, just some old guy in faded Carhartt pants. This is amateur racing.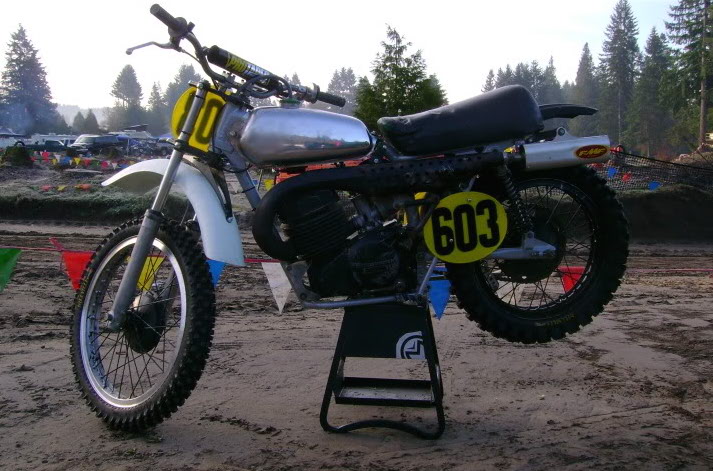 In 2014, I raced more times than I had in the entire prior decade. My first Hare Scramble was at 20 years old racing a 17 year-old 1985 Honda XR350R in the now defunct 'C Class Four-Stoke Heavy' category. I remember thinking that with a fourteenth row start I had a chance at overall victory, since I was the fastest dirtbiker that I knew at the time.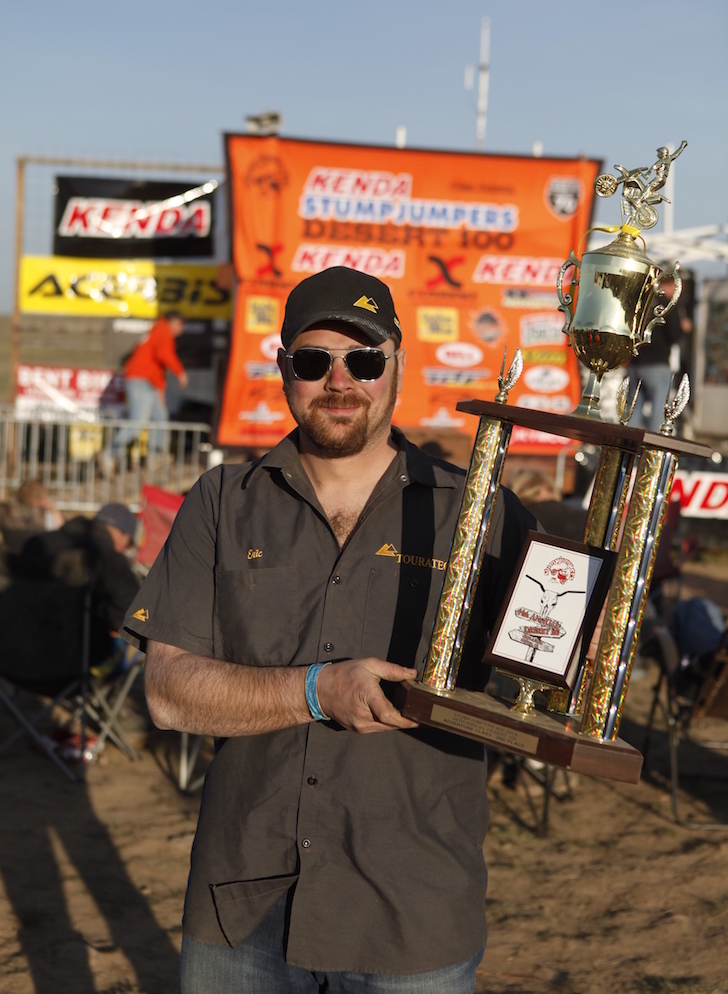 In 2014, for the first time, I only missed the podium (the top 3 finishers) by 2 seconds. That experience taught me to chase down the guy in front of me regardless if he was in my class or not. I was no longer middle of the pack, I was at the sharp end of the spear, I needed to fight with everything I had. I was finally able to podium in a winter series GP race, and at the Stumpjumper Desert 100 in the adventure bike class, even a few hard fought vintage motocross victories came my way. It was a good year.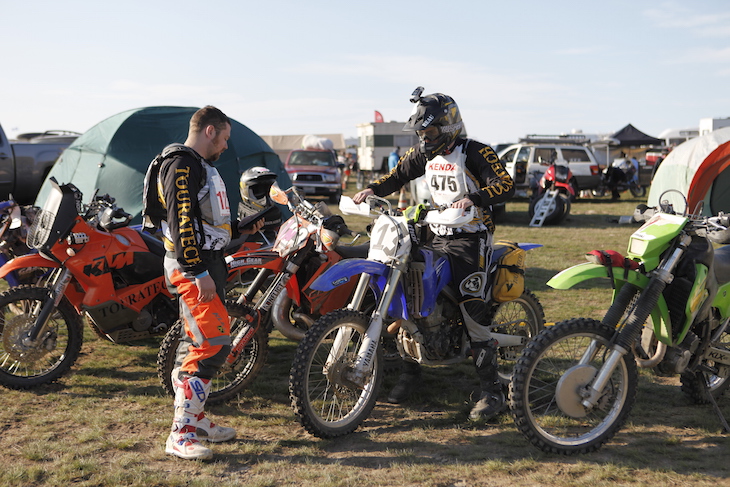 That was last year, now it is 2015. I have decided that it is finally time to move out of 'C' class (novice) and into 'B' class (amateur). The Adventure class at the Stumpjumper Desert 100 is a free for all, mostly because the smart folks don't race heavy, over powered, under suspended machines over terrain that is beyond what even their sales brochures hint at. My vintage race bike, a 1978 Yamaha IT175E, is currently torn down for a full rebuild, in hopes I can make it more than the engineers designed it to be (before I was born), and to keep it together for another season.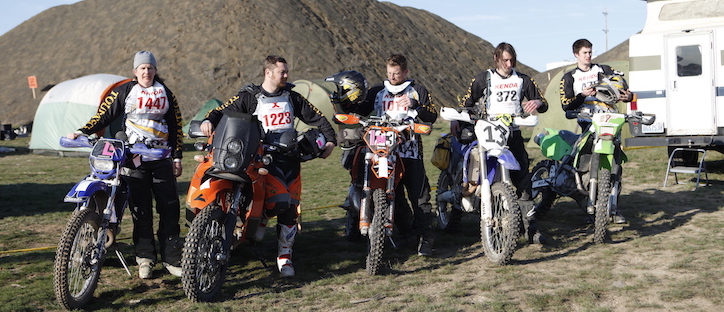 After work, more often than not, I am working out to get in better racing shape. Racing is my fight club, it is my reason to work out, to get into better shape, my motivation to stay in my garage on a Friday night and try to better tune my bikes, to get up early on Sunday to race. There is no money to be won in the racing I do, rarely even much of a trophy, it is about the doing, the knowing on that day, in that class, I was the fastest, or was not. Nothing is getting left on the table anymore, from start to finish nothing else matters, other than the race at hand.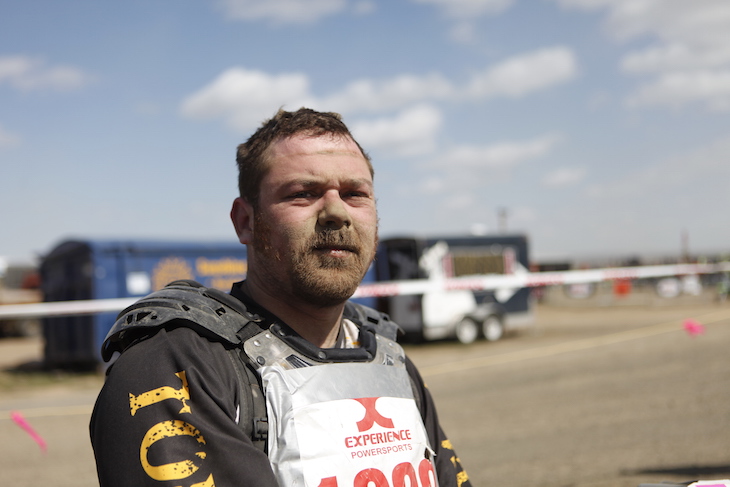 I'm not a noteworthy racer, it took me over a decade to podium in novice class, and will likely never advance past 'B' class. Racing gives me that chance to go all out, that rabbit to chase, or that monkey on my back. It makes me happy, it always has, tasting the glory of a podium has made me hungry. I'm not going to say I go out there to race myself, I go out there to push myself, with everyone else as my yardstick. If you like going fast I recommend you try it, if you have a dirt bike there is probably a handful of events local to you. Godspeed and good luck, I'll see you in the pits after the dust settles.
To read more of Archambault's Angle CLICK HERE.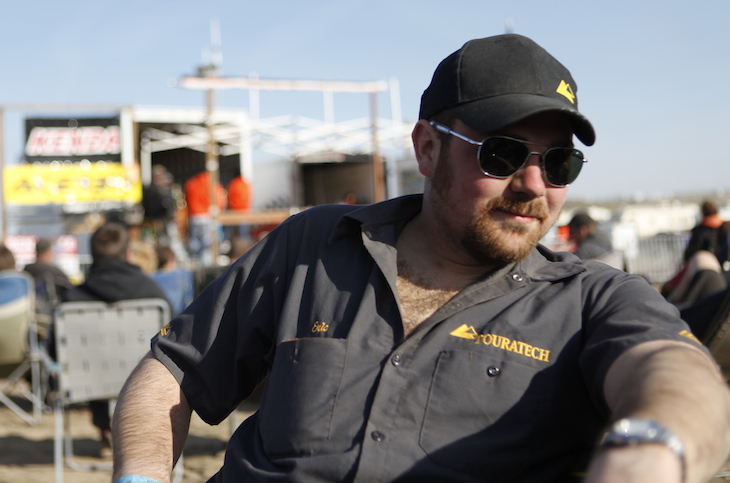 About the Author: Eric is an incurable motorcycle nut. He's owned everything from scooters to vintage motocross bikes and now spends much of his time riding and talking about adventure motorcycles. If you have been to the Touratech store in Seattle or called the offices, chances are you've talked to Eric. Eric recently came in second place in the adventure class at the Desert 100 Race. He's a key part of the Touratech race team and when he's not at the local Harescramble or Enduro event he can be found roaming the Cascade mountains on his KTM 950 looking for new routes for the Touratech Rally.