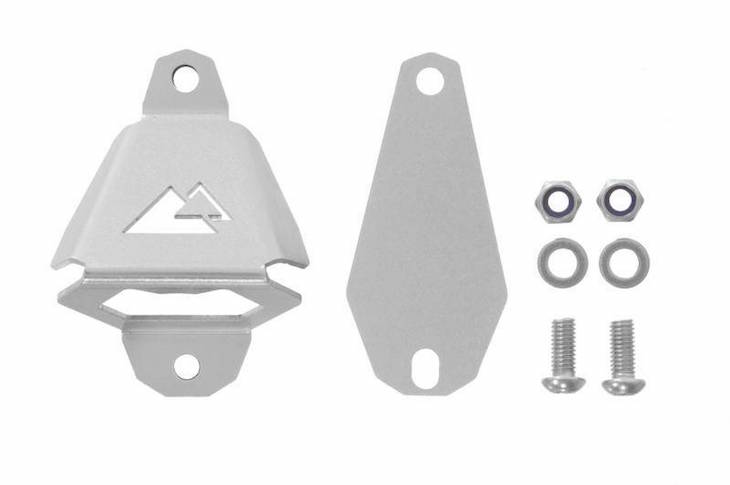 There's nothing more frustrating than holding a bottle of your favorite beverage in your hand, seeing the frost roll down its side as your mouth fantasizes about the pleasure that's just moments away and realizing you don't have a bottle opener. It's happened to all of us. Touratech says, "No more!"
Introducing the coolest thing for riders since "the cold one": The Touratech Bottle Opener. This convenient tool is always in easy reach at the end of a long day's ride and it bolts right onto your panniers! It's sold complete with all the necessary hardware, and this bottle opener can be mounted anywhere: on your panniers, topcase, workbench, kitchen, garage or shop wall.
Made in Germany from laser-cut stainless steel, the Touratech Bottle Opener is not too heavy, and looks great with a set of aluminum Zega panniers.
Makes a great gift!
Made of laser-cut stainless steel
Mounts to any flat surface
Mounting hardware included
Please don't drink and ride!