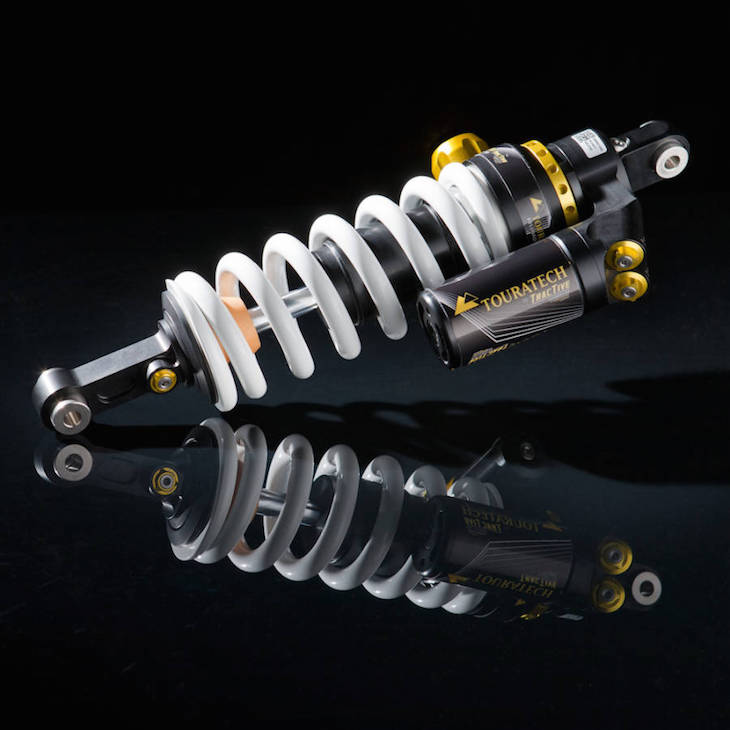 The Touratech Extreme Shock for the KTM 1190 R is here!
We let the mad-scientists build the shock of their dreams with this product. When we asked for the absolute highest performance shock they could imagine, they developed the Touratech Extreme Shock. If NASA built suspension for the KTM 1190 Adventure they'd be happy with this one. The stock rear shock on the 1190 R is a step backward from the shocks we came to love on the KTM 990/950. One of the main shortcomings is that it lacks the PDS (position-dependant damping) which helps keep the shock from bottoming out. A bottom-out event can result in bent shock bolts and other failures, not to mention a less-than-ideal ride.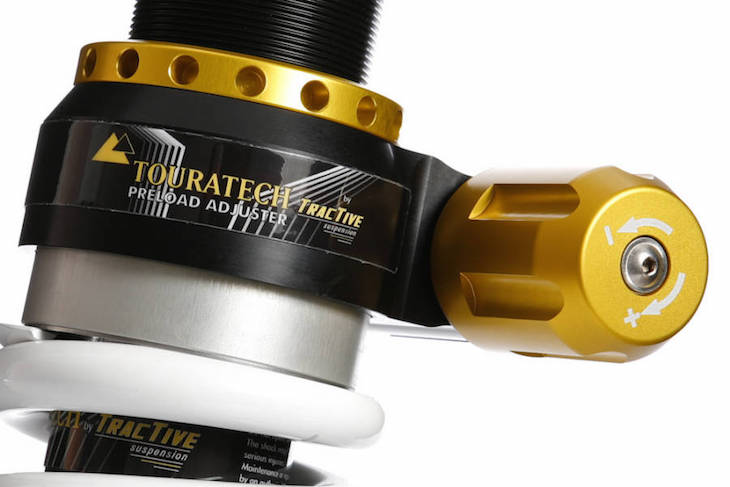 You know the feeling… you see a water bar last minute and feel the force of the hit radiate through your body as your shock bottoms out. Well, the Touratech Extreme Shock has advanced technology to make bottoming out a thing of the past. This shock has a secondary compression damper that goes into action when your shock approaches the end of its stroke.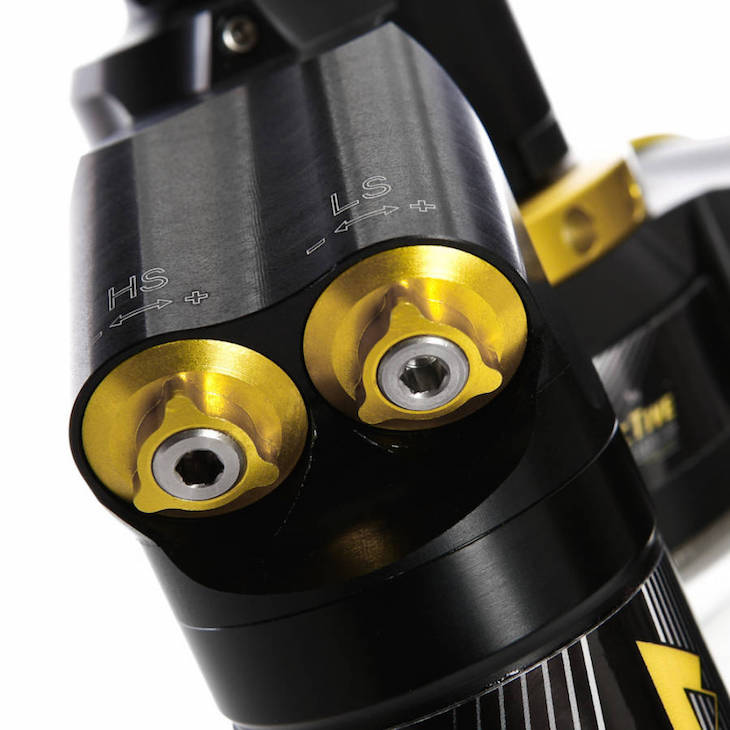 Combine this PDS "bottoming control technology" with a remote reservoir, fully adjustable high-speed and low-speed compression damping, adjustable rebound damping, high-flow fittings, low friction seals and 50% more preload adjustment than other shocks on the market and you begin to see why this is the shock of choice for KTM riders who want the ultimate in off-road performance.