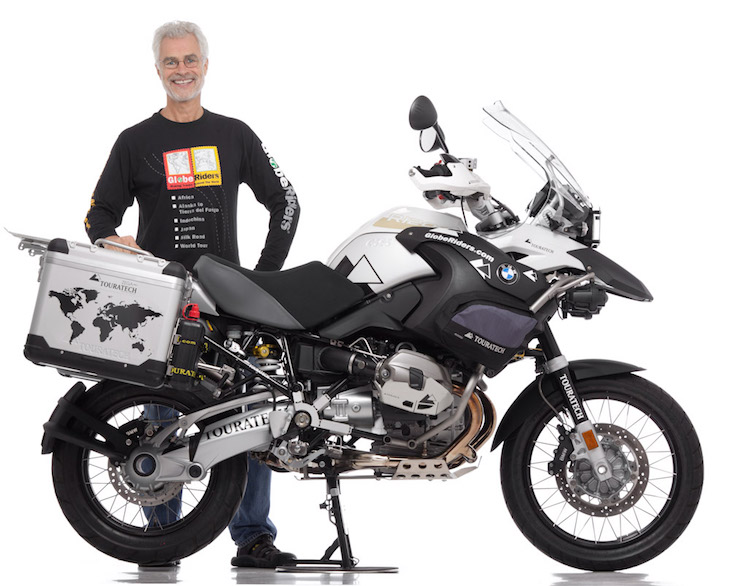 Ride a piece of Adventure Motorcycle History.
When Helge Pedersen became one of the pioneers of modern adventure motorcycling he also set the standard for equipping a motorcycle to circle the globe. His travels have been well chronicled in books, films and magazines for 3 decades and his impact on the sport is ongoing.
This spring Helge is preparing for two amazing rides that will take him and his GlobeRiders clients along the Silk Road and the High Himalayas. He'll be riding a fully Touratech decked-out 2015 R1200GS Adventure!
"My motorcycles are my livelihood and they're always ready to perform at the highest level," said Pedersen.
Helge's current ride is a 2012 BMW R1200GS Adventure in pristine condition and fully equipped with Touratech equipment. He has decided to part with it and is making it available for purchase.
This is the same motorcycle that appeared on the cover of Cycleworld's Travel and Adventure Issue and other media over the past two years.
You can own this legendary motorcycle?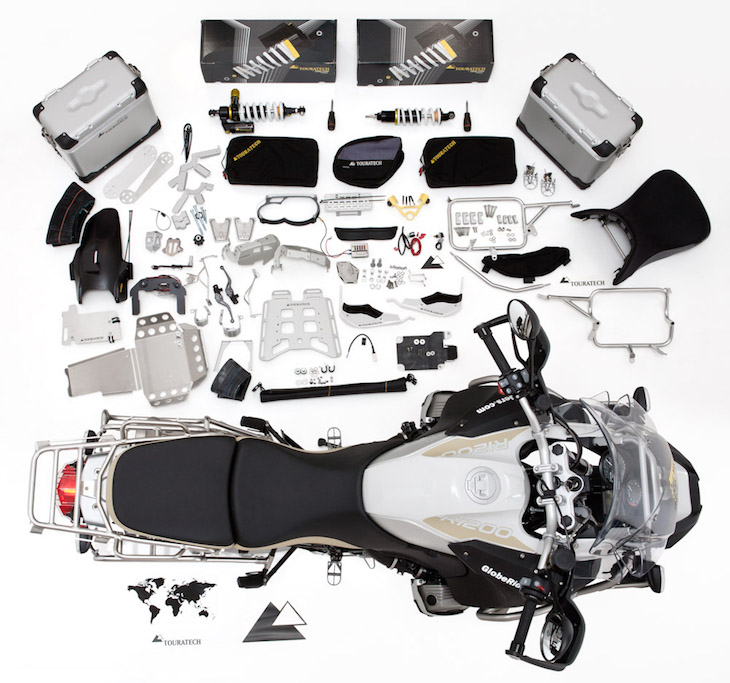 Here are the details:
Perfect condition throughout
16,400 miles
Major upgrades are:
Touratech shocks on front and rear.
Extra reinforced skid plate to protect the engine and extension for center stand protector
Side stand enlarged foot.
Cockpit cover insert with two 12v outlets, normal cig lighter outlet and BMW standard outlet.
Handle bar risers
Zega Pro panniers 31L and 38 Liter with reinforcement plate on inside.
Rear wheel mudguard protector
Pivot Pegs
Adjustable clutch and hand brake levers
Adjustable gear lever
Valve cover protectors
Extra 12v outlet connected to battery via Century Fuse box
Touratech special breathable seat plus standard BMW seat.
$18,000.- with Touratech shocks or
$17,000.- BMW shocks (brand new)
Cycle World article with video: http://www.cycleworld.com/2013/03/19/packing-your-adventure-bike-for-world-traveling/
Cycle World Travel & Adventure Magazine 2013 cover page plus inside articles: http://www.amazon.com/Cycle-World-Travel-Adventure-Magazine/dp/B00F8EWKME