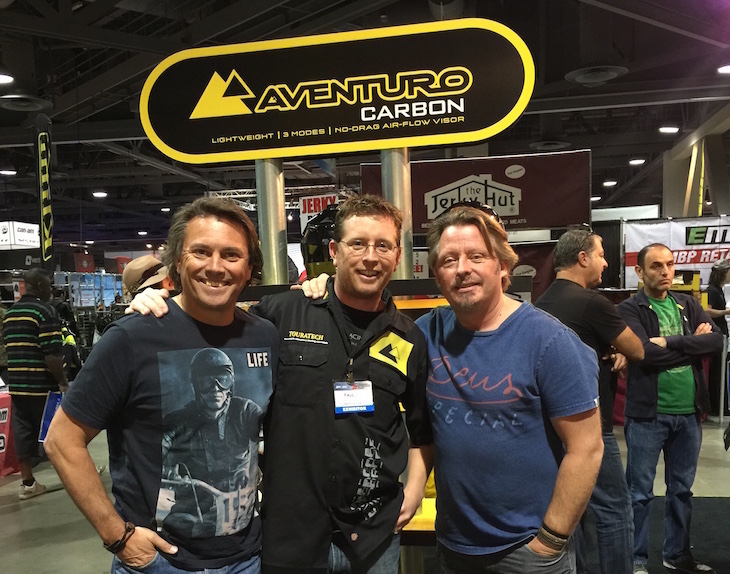 This past weekend Touratech took our show on the road and set up at the International Motorcycle Show in Long Beach California. Southern California is the capital of America's motorcycle industry and home to most of the motorcycle media. Every factory you can think of is represented at the Long Beach IMS and a few you haven't heard of. This was the first time for a lot of people in the U.S. to see in person the new offerings from the manufacturers and there was a feast for the eyes everywhere you looked inside and out.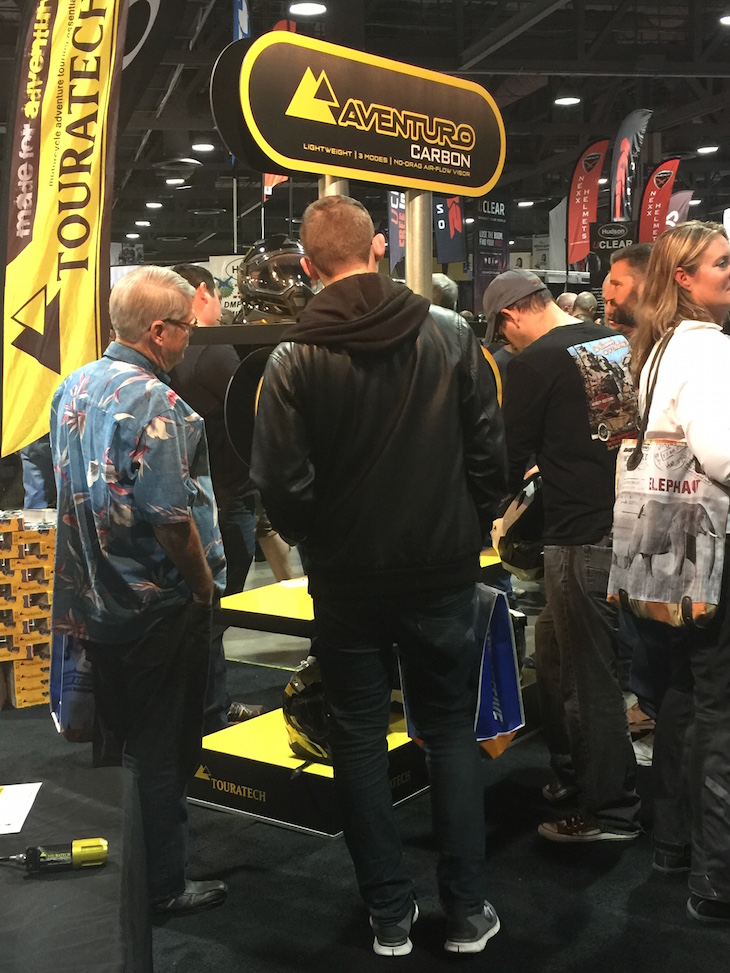 At Touratech we were really excited to finally put forth our new Aventuro Carbon helmets and the buzz at the event was palpable. Riders and media members couldn't wait to hold one of these helmets in their hands and see if the claim of very lightweight and 3 modes with no tools was legitimate. The overwhelming consensus was yes. For three days the crowd around the Aventuro Carbon display rarely ceased and our staff were kept on our toes with ton of questions about the helmets.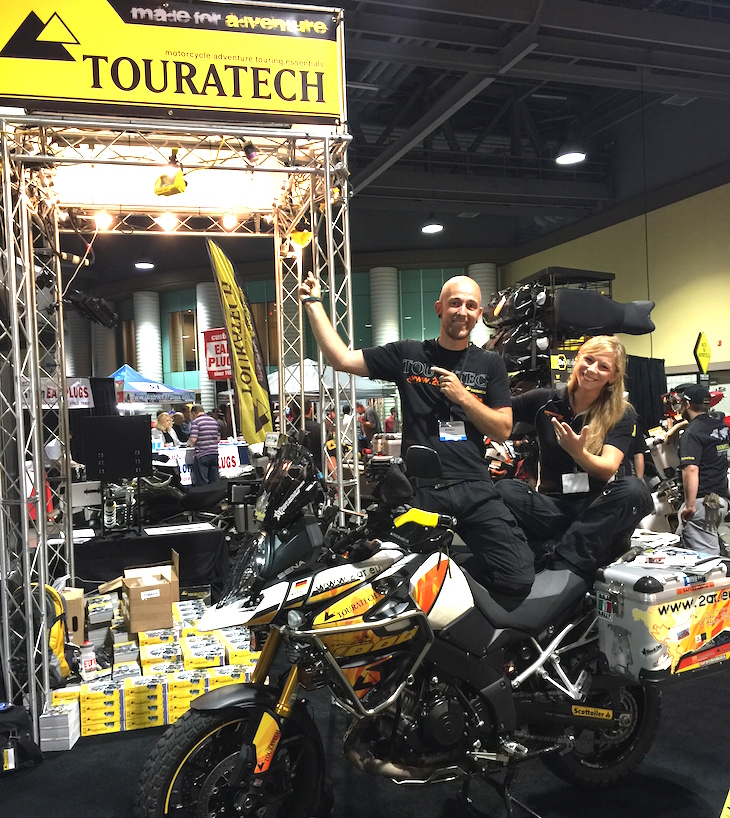 It was also great to have Claudia and Mirko Nagler in the booth for the weekend! They're 6 months into a two year ride through North and South America on a couple of 2014 Suzuki V-Strom 1000's that have been outfitted top to bottom by Touratech. They shared road stories with show attendees and were a lot of fun to hang out with.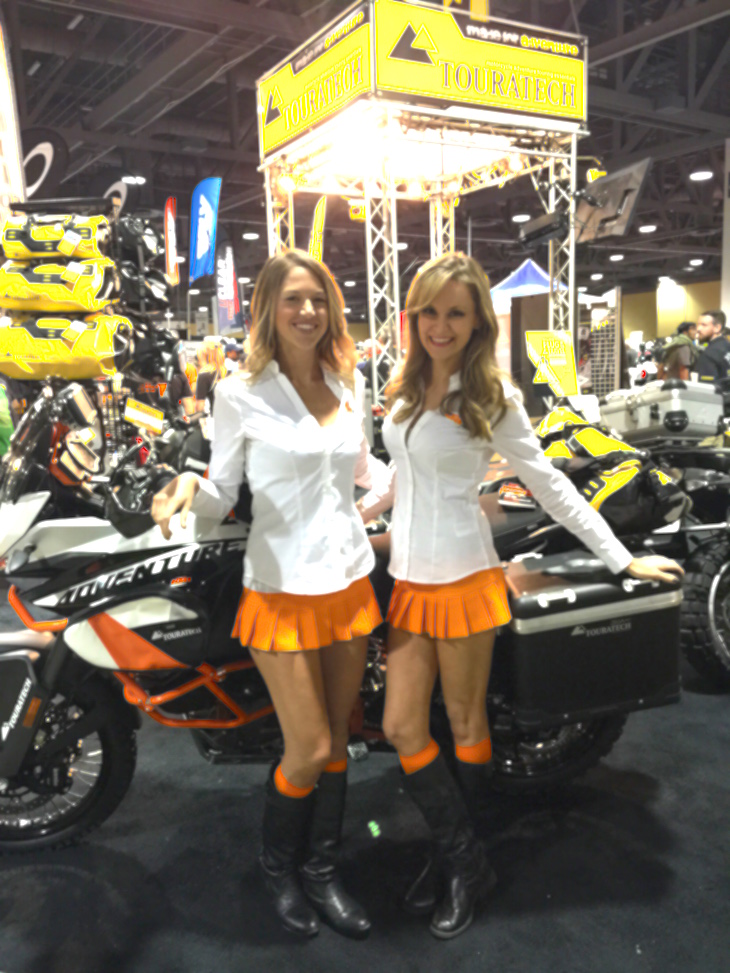 Like any motorcycle show, there were a lot of sights and sounds! We hope we see you in Seattle this weekend and don't forget to stop by the Tourtech shop at 4021 Airport Way S. in Seattle for our IMS weekend bash!!