Triumph Motorcycles have a history of introducing cutting-edge advances to adventure motorcycle travel and this year is no different. Yesterday at EICMA they unveiled the 2015 Tiger 800's…. All 4 of them: The Tiger XR and XRX for the street, and the XC and XCX for dual-sport riding.
With the Triumph Tiger 800 XC and XCX (the XCX is the feature loaded model) they offer two dual-sport bikes that boast a variety of exciting updates and changes. At Touratech, when new bikes hit the market our team begins it's analysis (it's pretty hilarious) and they have a lot of opinions about the new Tiger 800's.

Here are the top five things that excite us about the Triumph Tiger 800 XRX: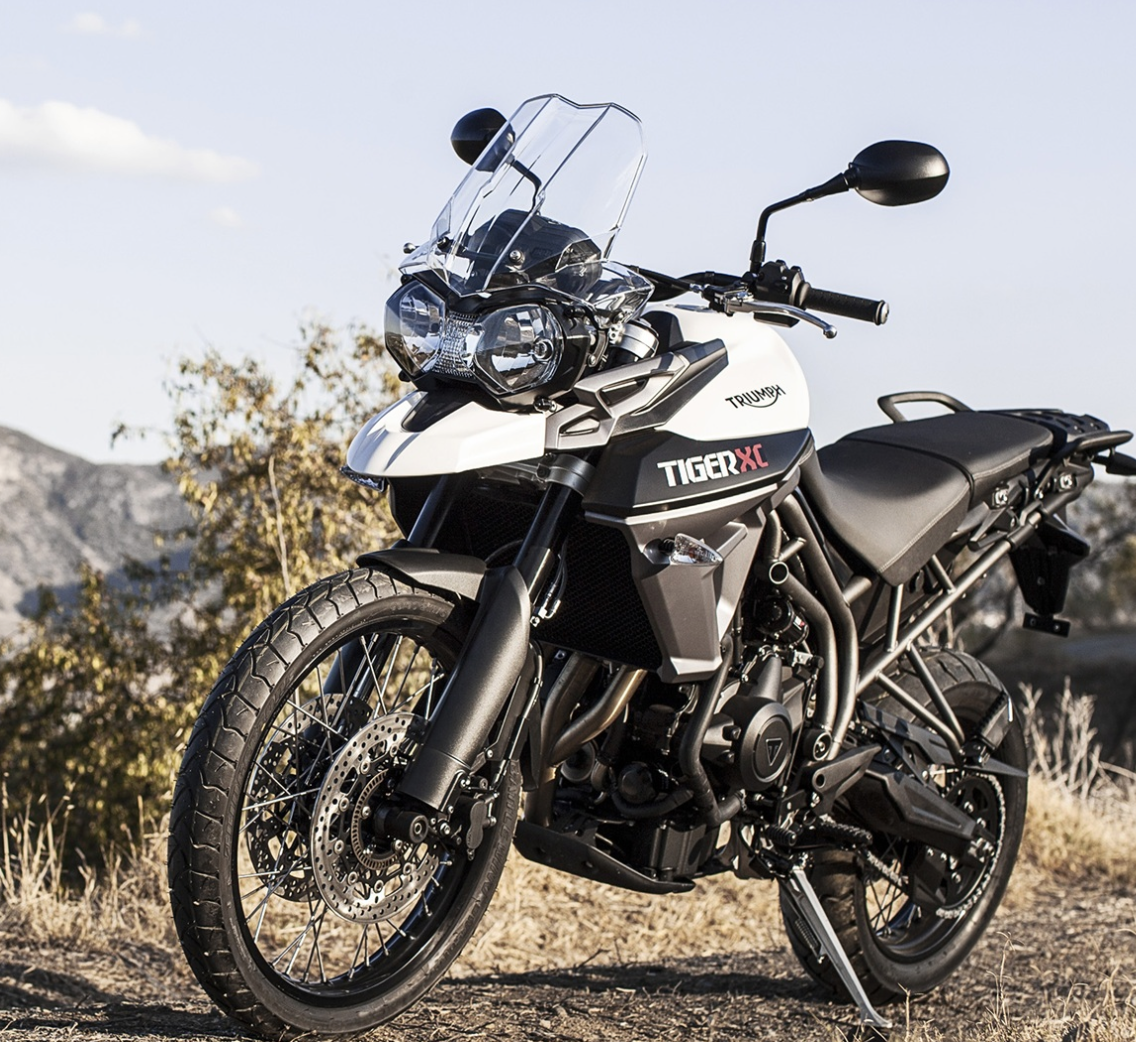 5. W.P. Suspension
If you like to spend as much time off-road as we do, you know the importance of stout suspension. In going with a W.P. suspension system, Triumph makes a statement about its commitment to a true dual-sport machine.
4. Sweet New Graphics & Bodywork
The Tiger looks cool. The high fender and streamlined tank design work perfectly with the bold graphics package.
3. Increased Fuel Mileage
If Triumph has truly added an additional 17% (that's 50 miles on its 5-gallon tank) it means the modifications they've made to the Tiger's tractable 3-cylinder engine are very noticeable. Adventure riders are always on the lookout for the ability to travel farther to the fringes.
2. Cruise Control
Long rides are always made more comfortable by the ability to give your throttle hand a break. Maybe you have a problem with speeding or maybe you just need a free hand to fight off the zombies. Whatever the reason, cruise control is a terrific feature on the new Tiger 800 XCX
1. Ride by Wire
This is exciting because it impacts so many aspects of the riding experience. Ride by Wire makes starting the bike easier, increases fuel economy, helps to lower emissions (which saves polar bears) and enables the manufacturer to seamlessly integrate ride modes. We're looking forward to throwing a leg over it soon!
To see Touratech's large line of parts and accessories for Triumph Adventure Motorcycles CLICK HERE.