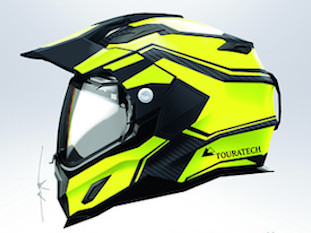 Last month Touratech unveiled an exciting new helmet, the Aventuro Carbon. This carbon fiber helmet is very lightweight, comfortable for all-day use and features a no-drag visor for reduced air grab and can be quickly converted between Street, Dual-Sport and Off-Road configurations.
The buzz about the Touratech Aventuro Carbon has been resonating throughout the adventure community and we've seen many inquiries from riders that want to get their hands on one.
The Aventuro Carbon is now available for pre-order at http://www.touratech-usa.com
Reserve yours today!