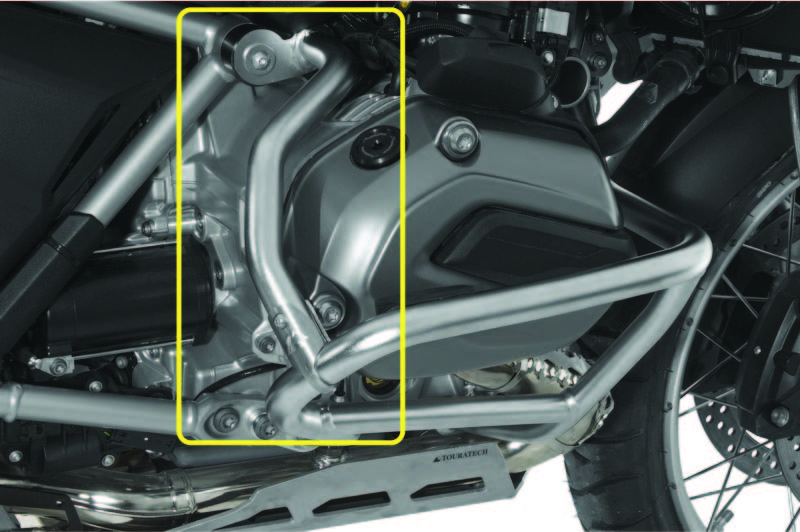 The factory lower crash bars for the water-cooled R1200GS and Adventure model look great, but lack a critical rear brace. If your motorcycle takes a hard fall, the factory bars can fold right into the engine, causing damage to the valve cover and the cylinder of your water-boxer.
Touratech designed a solution to this problem with our Crash Bar Reinforcement Kit. This sturdy set of reinforcement bars, brace the rear of the factory BMW crash bars directly to the frame of the motorcycle, allowing you to ride those rough off-road tracks with piece of mind.
The Touratech Crash Bar Reinforcement Kit is a perfect match for the OEM bars and compliment their design handsomely. Made of strong, 25mm electro-polished stainless steel tubing, they're easy to install, and come complete with all the necessary mounting hardware.
For a lot more protection options for your water-boxer click HERE.