Every so often, I hatch a scheme to escape my everyday life and hit the road for a while, alone, on two wheels. This year that meant leaving my home in Seattle, to explore the stunning coastline, rugged mountains, and comically large trees of Northern California. My planning was brief, basically amounting to pointing at a map and grunting. So with my master plan firmly in hand, I threw some gear and a motorcycle into my van, and steered that great-white-whale south.

Now before you cry foul and chastise me for not riding my bike the whole way, please allow me to explain: The roads cut into those coastal mountains are known for being some of the best stretches of pavement in the country. I intended to enjoy each hairpin and sweeper to the fullest, so I selected my trusty SV650 as the right tool for the job. It's not exactly the best long distance touring machine, but it's a hell of a lot of fun on a twisty road.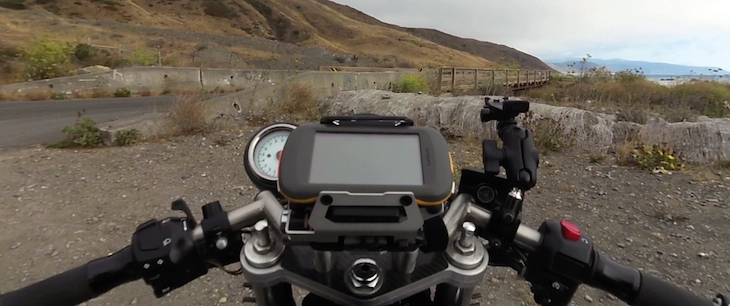 Ride, eat, sleep and repeat. That was my life for the next 7 days. Each night by the campfire, I planned the next day's ride. With the help of my Garmin Montana GPS and Butler Maps – Northern California Map, I was able to maximize my seat time and ride the best roads in the area. Nowhere else in my travels, have I found such a concentration of beautifully twisting tarmac, coupled with stunning vistas around nearly every corner. There are too many fantastic roads to list here, but a few stand out from the rest:
The legendary Highway 1, especially where it splits off from the 101 and winds down to the coast, is not to be missed. The pavement may be nearly flawless, but the corners are blind, so use your head.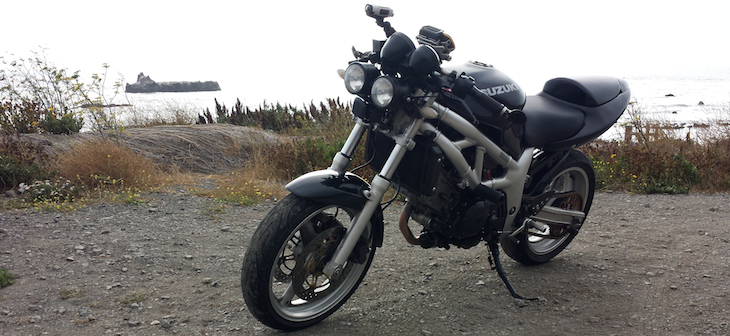 If your bike's suspension is up to it, you owe it to yourself to explore the Lost Coast southwest of Ferndale. Be forewarned however, if you venture far enough, the cracked and broken pavement eventually turns to dirt. Oh, and gas up before you leave civilization. This is adventure bike country!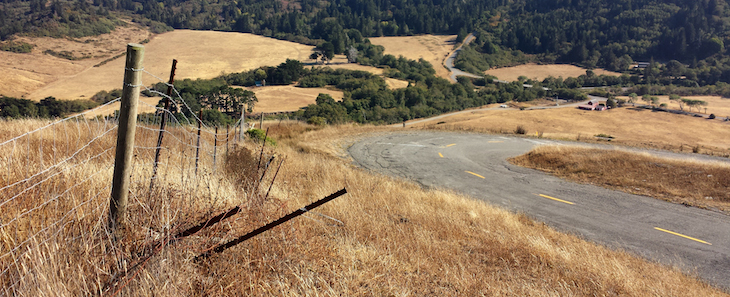 Last but not least, there's Highway 36. This roller-coaster of a road winds 140 miles through the Shasta-Trinity National Forest, between Fortuna and Red Bluff. If there were ever to be an American version of the Isle of Man TT, this would be the venue.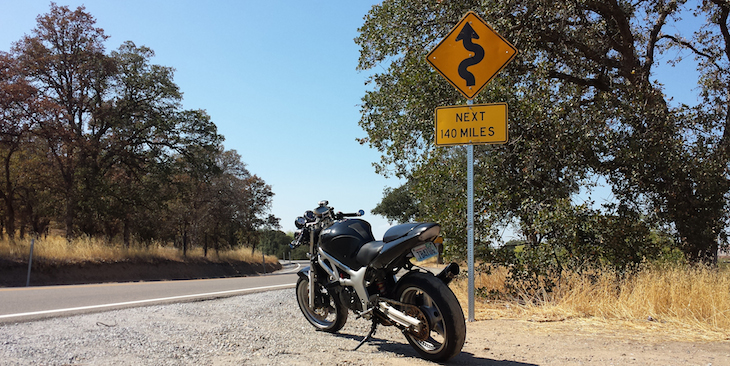 In the end, photos cannot do this region justice. Feeling the dry heat of the mountains give way to the cool, salty breeze pouring off the Pacific, cannot be properly described with mere words or captured in an image. Northern California simply must be experienced, at speed, on a motorcycle.
Morgan Goldbloom is a sales and customer service professional at Touratech-USA and is an avid rider. He's a member of the Touratech-USA Race Team and has participated in many local off-road events. Morgan scouts and leads rides at the annual Touratech Rally and when he just needs to get away from it all he enjoys packing up his "adventure van" and disappearing for a few days. ….He likes to write and shoot photos too!