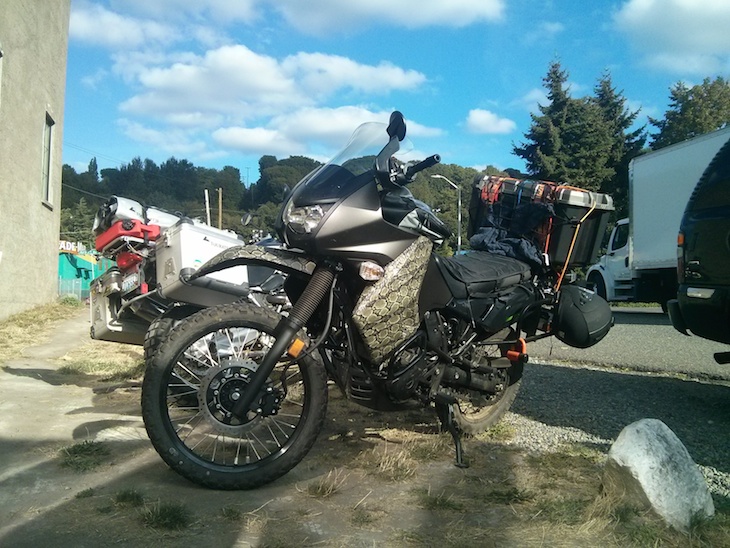 Martin stopped by Friday. Earlier this month he flew to Los Angeles from his home in Argentina and bought a 2014 Kawasaki KLR650. He didn't get any luggage with it, so he strapped on a giant Rubbermaid container, gave it a snakeskin duct tape wrap and headed up the coast to Seattle and Touratech-USA to pick up a Zega Pro Pannier System.
Martin's plan is to leave Seattle tonight (with his sweet new panniers) and ride up to Prudhoe Bay, Alaska and then ride his new bike back home to Argentina!
Nice to meet you Martin!
Outfitting your KLR650 for a ride across town or a ride around the world, with Touratech accessories is only a click away!