Day 5 of the 2014 BMW Motorrad International GS Trophy was the first time the competition started and finished in the same place: Kootenay Lakeview Lodge. The ride was loop of approximately 200 km, offering what the competitors unanimously agreed was the best mix of riding so far this year.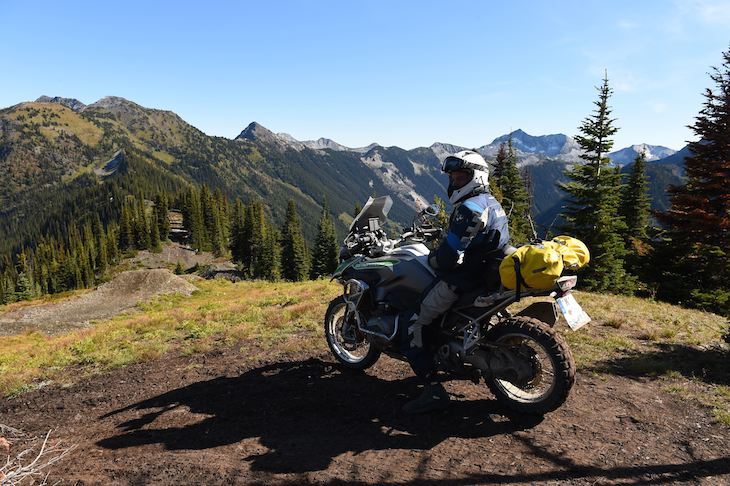 Highlights included a fantastic 45 km trail offering stunning views over glacial lakes, and a special stage called 'The McDonald Turn', where competitors had to get all four team members up a seemingly impassable steep climb on loose boulders, testing their skills to the limit.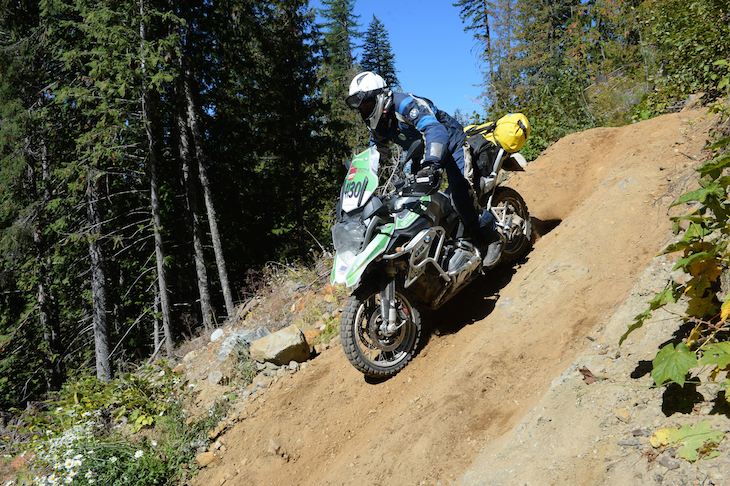 The next part of the trail included 'The Slide', an extremely testing traverse and descent over a rock-strewn landslide followed by the highlight of the day: the 28-switchback ascent of Sandon Pass. It was not for the faint-hearted as many of the competitors found. One Team USA's bikes was out of commission, but the Italian team stepped up and helped them traverse the route to the top. The two teams finished over an hour behind the field, but were congratulated by the rest of the Trophy participants for their resourcefulness and teamwork.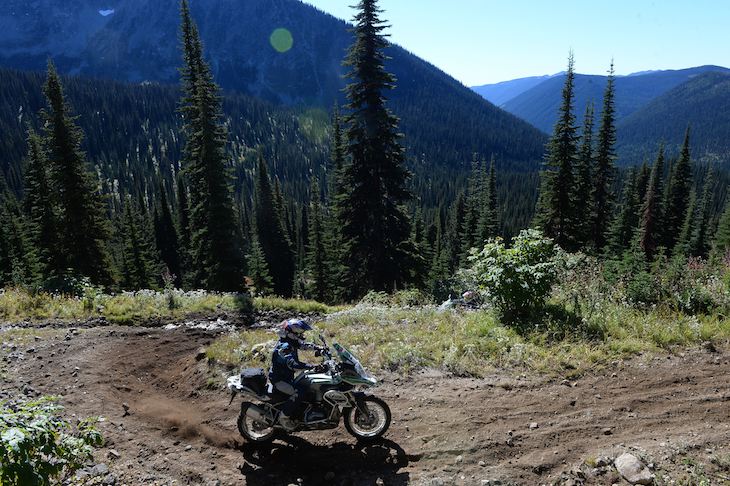 After Sandon Pass, the teams were able to take advantage of a full body soak at the famous Ainsworth Hot Springs resort on the way back to their camp, and then, waiting for them at the Kootenay Lakeview Lodge was the final challenge of the day, a multi-part skills test including wheel changing, trials riding and lifting more than 200 kg's of R1200GS over a raised tree trunk.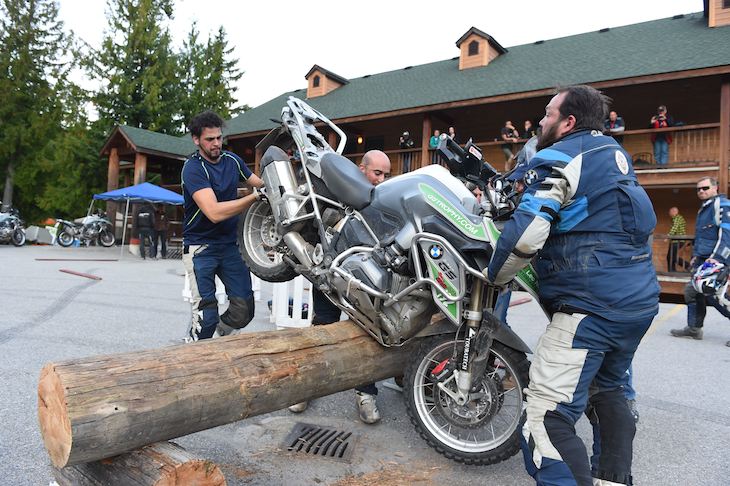 As the sun set over picturesque Balfour, guests, competitors, journalists and local dignitaries gathered for a special celebration of the GS lifestyle. A tiring, but ultimately rewarding day ended with live music from Calgary rockers, Frankie McQueen. Two days remain in the competition and Team CEEU still holds a secure lead.
BMW Motorrad GS Trophy 2014, Day five overall standings:
1 CEEU 190pts
2 South Africa 156
3 France 131
4 Argentina 122
4 USA 122
6 Russia 106
7 Alps 101
8 Latin America 92
9 Canada 90
10 Korea 86
10 UK 86
10 Germany 86
13 Brazil 82
14 Italy 78
15 Mexico 66
15 Japan 66