After the first weekend of challenges at the BMW Motorrad International GS Trophy 2014, Team CEEU (Central and Eastern Europe) holds a slight lead over France and South Africa. The first weekend of this week-long adventure, saw the 48 competitors and 16 journalists get their first real taste of the adventure, as the route took them into the heart of the spectacular Rocky Mountains.
The riders first challenge was the aptly-named 'Broken Bridge'. Each team of three and their embedded journalist had to haul all four of their GS Trophy bikes – one by one – across a rocky, shallow, but fast-flowing river and up a steep muddy bank. The spirit of the GS Trophy was in evidence, as teams cheered on and supported their 'rivals', throughout several hours it took to get all the teams across.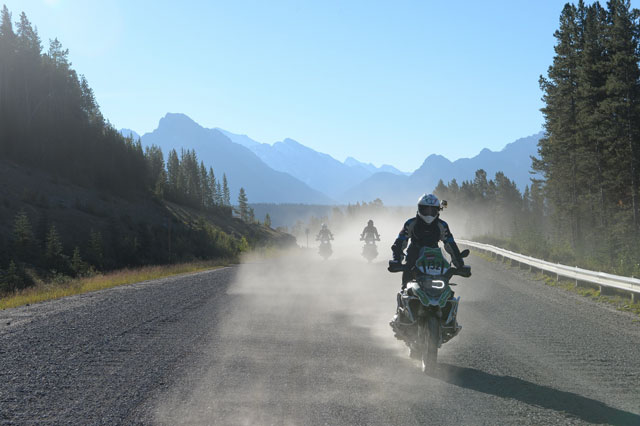 The riders then traversed a terrific trail through the pines to the resort town of Golden to camp for the night and face their next special challenge. The 'Golden 8' chllenge required each team rider to complete a slow-speed figure-of-eight course, collecting a ball at the start and then depositing it back in the same bucket at the end. Points were deducted for stalling the engine, dropping the bike, or even putting a foot down.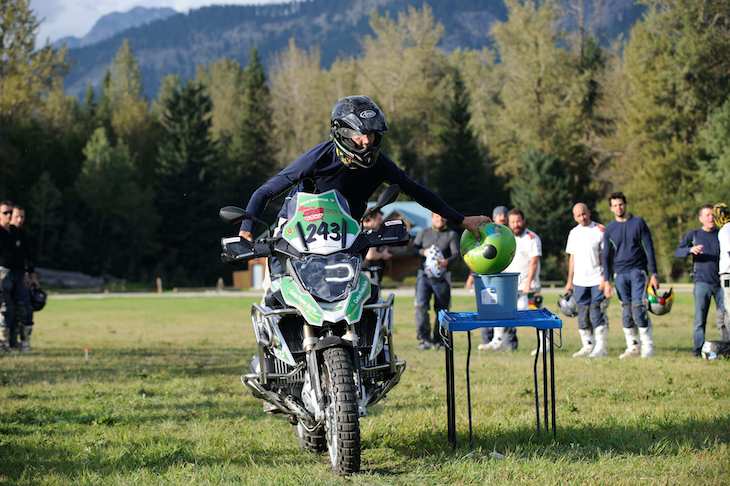 The weekend belonged to Team CEEU but with five days to go, the competition is anyone's. Mariusz Lowicki of Team CEEU commented: "This is just the weekend, the beginning of the competition. Of course it's nice to be on the top but we know we still have six days left and although we are excited about the prospect of those, we need to concentrate on the coming days. The ride today has been spectacular, the nature and scenery is amazing. In Europe we have high mountains that we can ride, but in these mountains there's so little civilization that it's completely overwhelming for us."
GS Trophy 2014 Day One results and overall standings:
1 CEEU 38pts
2 France 33
3 South Africa 31
4 Germany 23
5 Alps 21
6 USA 20
6 Latin America 20
8 Italy 18
9 Russia 17
10 UK 14
11 Brazil 13
12 Argentina 11
13 Korea 9
14 Canada 7
14 Japan 7
16 Mexico 6