Team CEEU (Central Eastern European Union) continue to lead the 2014 BMW Motorrad GS Trophy after a tough second day of competition in Canada, which saw France and newcomers Korea emerge as joint day winners.
Solid performances in the day's two special tests (second and fourth) helped CEEU maintain a slim five-point advantage. Overnight storms, a 5.30am wake-up call and the promise of a muddy 50km off-road 'warm-up' was more than enough to see wet tents packed and stowed away early.
After an hour of slipping and sliding their way up and down the Donald logging road, the sun emerged and warmed up a 120-kilometre paved section that took riders to a scenic 60-kilometre gravel section, offering magnificent views of Arrow Lake for the first special challenge of the day.
Teams were given GPS coordinates and then had just 30 minutes to locate five red plaques in sequence by accurately reading and tracking with their BMW Navigator V GPS systems. The dense undergrowth and forest topography tested each participant's fitness as their orienteering skills.Team Korea was the winner of the challenge, edging Team CEEU by 2 seconds.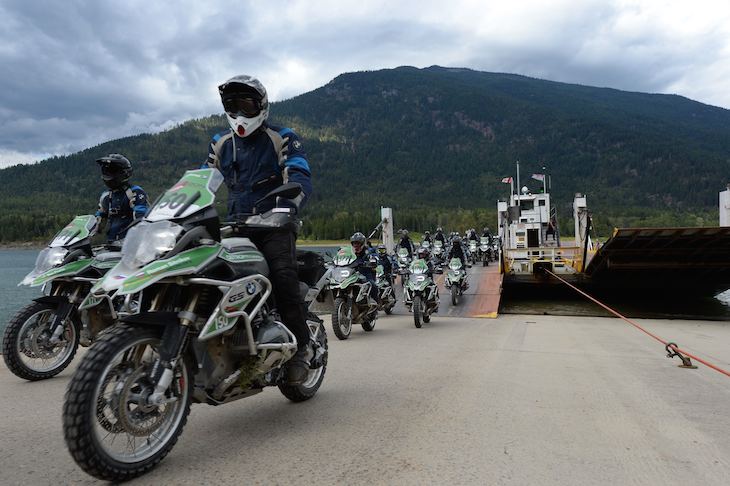 The riders were then back the gravel for a 40-kilometre dash to a 'hop-on, hop-off' ferry across Arrow Lake before a 25 KM sprint along a tough, single-track section brought them to the Nakusp Ice Hockey Arena for the second special challenge: an entertaining and hard-fought knockout 'Broomball' competition that saw Germany emerge as the victors.
When it was time to set up camp and Naksup Arena proved a perfect place for the teams to escape the heavy rains for the night.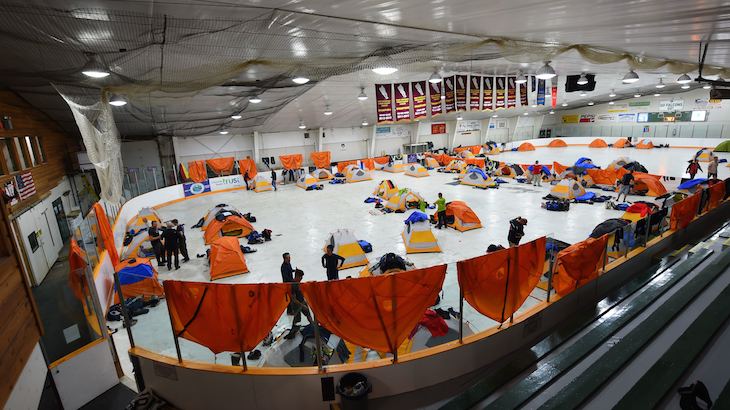 Jae Sun Lee spoke of Team Korea's delight in claiming the joint day win: "To win in the navigation test it was a matter of running, once we had gathered the coordinates we simply ran to the next, never. We are so happy, for us it has been a pleasure just to attend the GS Trophy, now to have won a test and to be placed seventh in the competition – it's unbelievable."
BMW Motorrad GS Trophy 2014, Day Two results and overall standings:
1 CEEU 65pts
2 France 60
3 South Africa 50
4 Germany 47
5 USA 42
6 Latin America 41
7 Korea 35
7 Russia 35
9 Italy 32
10 Brazil 30
11 UK 29
12 Alps 28
13 Argentina 22
14 Canada 17
15 Japan 14
16 Mexico 13