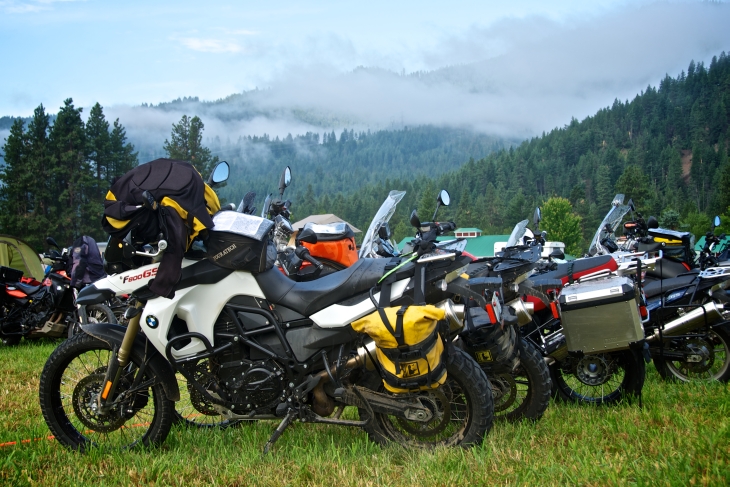 This past June, Touratech-USA hosted its fourth annual rally near the sleepy town of Plain, Washington. Like the three years prior, the 2013 Touratech Rally provided participants with an opportunity to ride a variety of roads and trails throughout Washington's beautiful backcountry, as well as learn more about adventure motorcycling. There were cooking classes and tire repair seminars, how-to presentations and a variety of vendors showcasing the latest equipment and accessories.
The 2013 Touratech Rally was a three day event that began Thursday evening when riders checked in shortly before sunset. Rides departed first thing Friday morning, with groups varying in size and speed. All of the routes had been scouted by the team at Touratech-USA, allowing riders to choose the difficulty and duration of their ride. Classes and how-to courses took place throughout the day, while a campfire and raffle prizes finished out the evening.
Saturday was similar, with the sun sitting high in the sky and rides departing in every direction. The conditions couldn't have been better. A little bit of rain in the morning kept the dust down, while a cool breeze in the afternoon kept every cool. PSSOR hosted a riding skills seminar which provided riders with a chance to test their skills on an obstacle course. Like the night before, Saturday concluded with a large campfire and raffle prize givewaway. Late that night, however, everyone was treated with quite the surprise. Around 11:45pm the Northern Lights became visible, illuminating the sky from one end of camp to the other!
The 2013 Touratech Rally was held in conjunction with Expedition Portal's Overland Rally, which meant participants could see both two and four-wheel adventure vehicles. Held in a convenient location with ample camping, ammenities and even a small store and gas station within a stone's throw, this year's rally was a huge success and a lot of fun!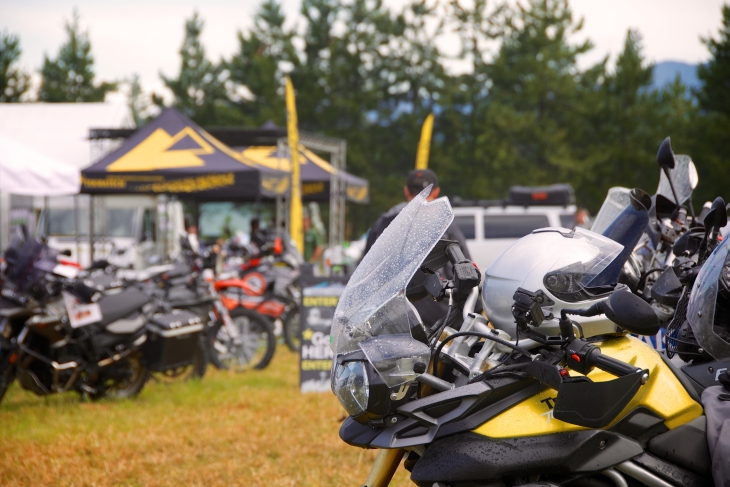 There was a wide variety of motorcycles in attendance at this year's rally.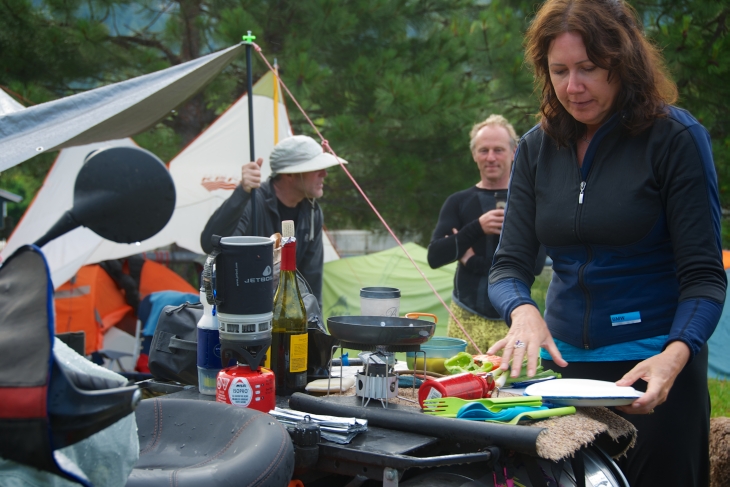 Breakfast and coffee are of the utmost importance before a long day of riding.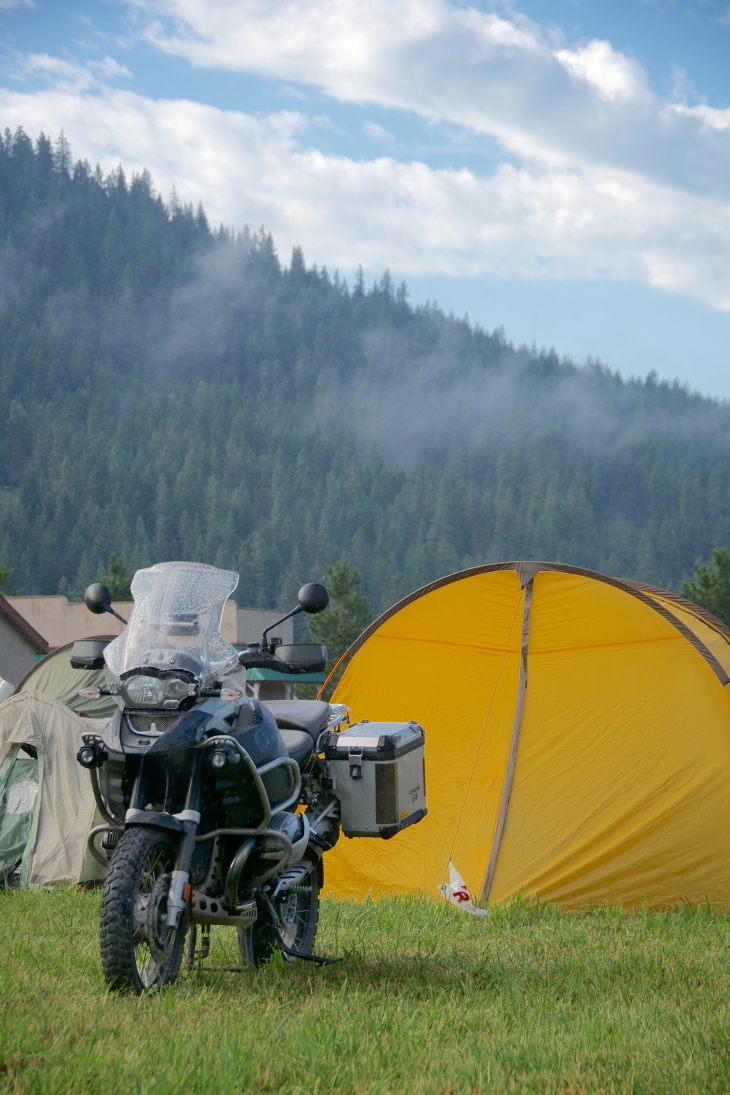 A perfect place to pitch a tent and park your motorcycle!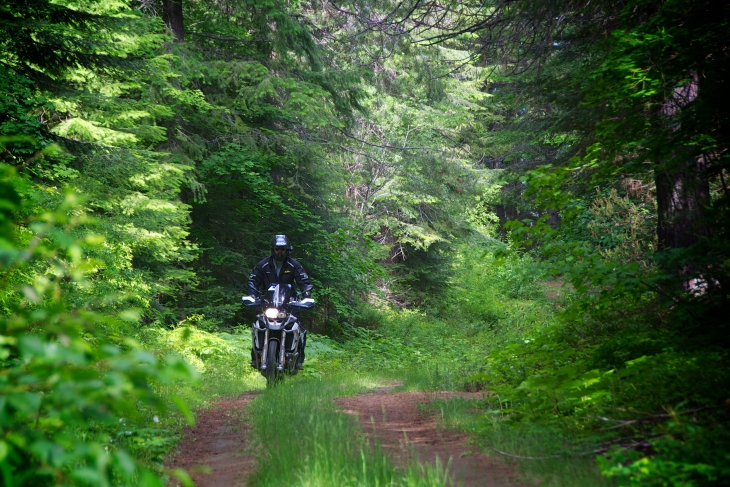 Carl Parker from Adventure Motorcycle Magazine (ADV Moto) riding some fun tw-track on a Touratech equipped F800GS.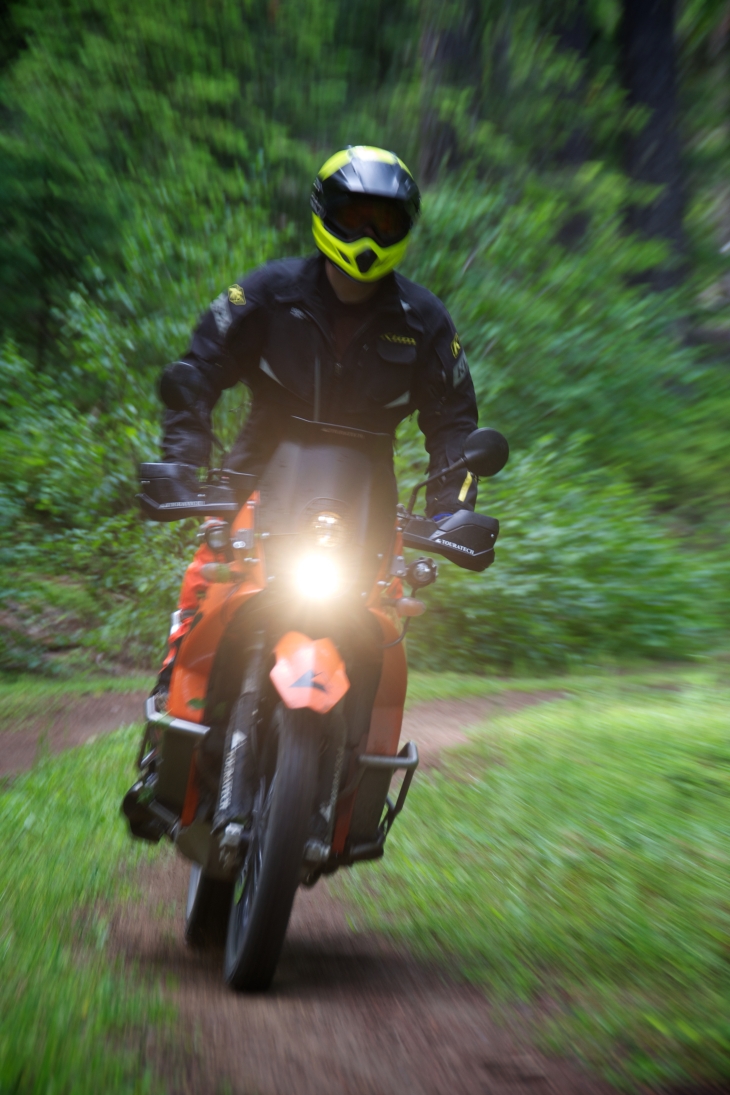 Touratech-USA customer service representative, Eric Archambault, lead a number of exciting rides on his KTM 950 Adventure.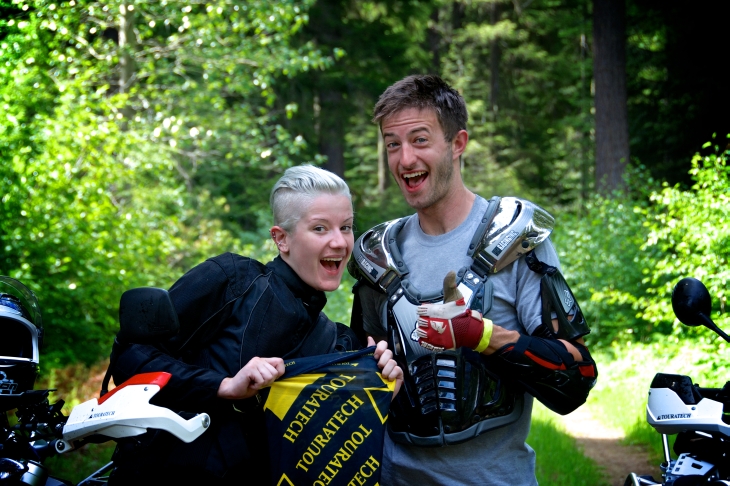 Our friend The Moto Lady showing off her new Touratech HAD.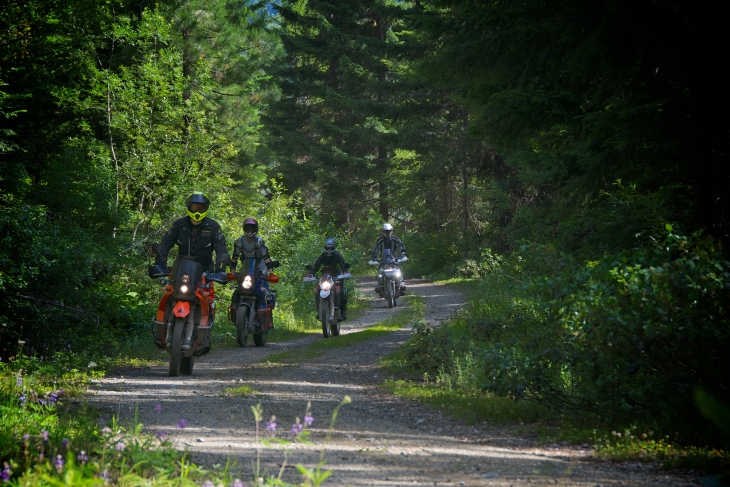 Eric lead a media ride on Friday afternoon, taking a group of journalist out for a bit of fun.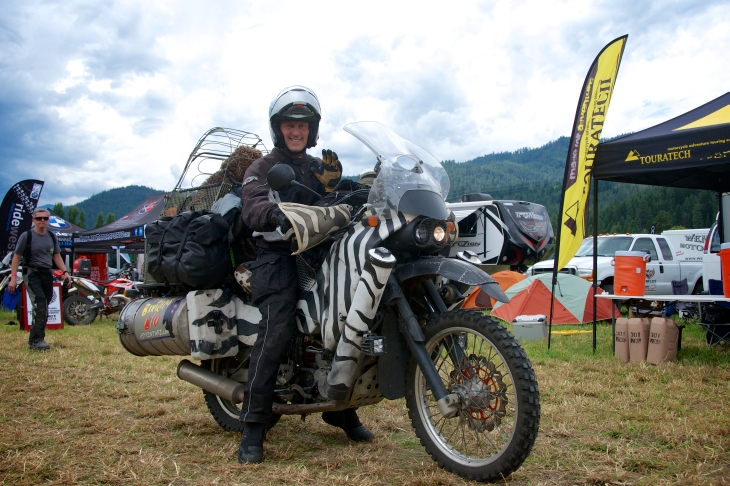 Scott and Susan Nelson have been traveling with their dog Bentley. Click HERE to learn more about their adventure.
Nightly campfires and raffle prize give-aways were the highlight of every evening!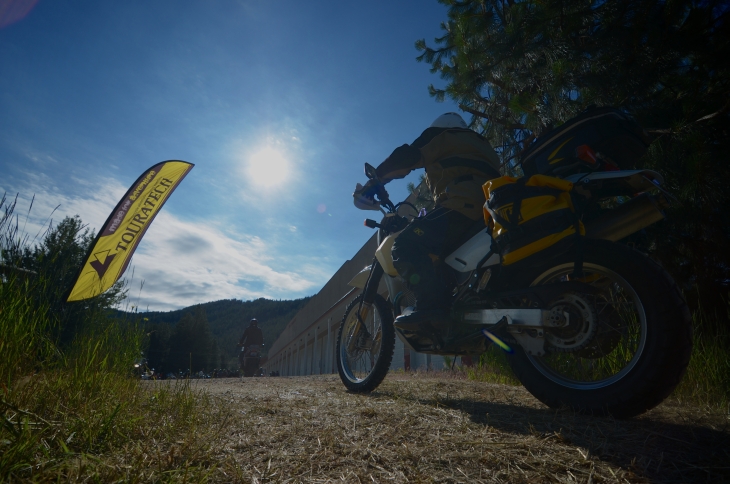 The sun sat high in the sky all day. Rain was a welcome reprieve from the heat and helped to keep the dust down.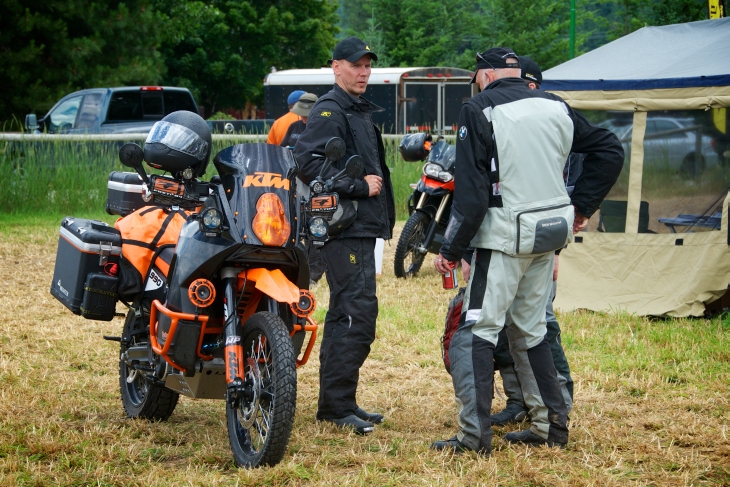 This adventure ready KTM 990 Adventure was one of our favorite bikes at the rally.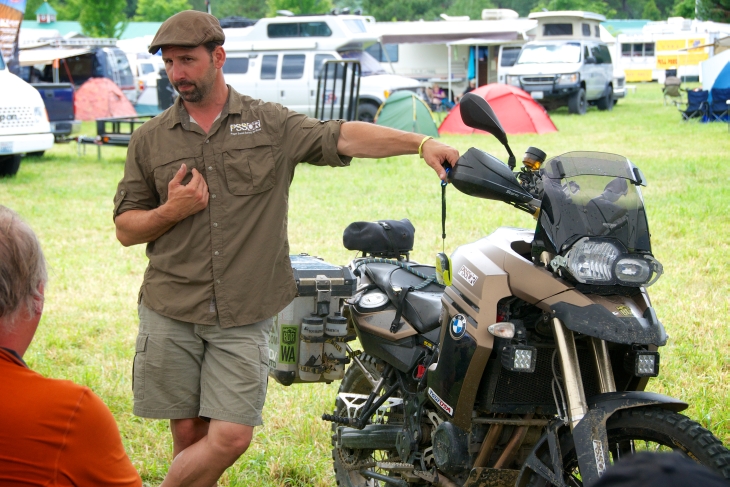 Brett Tkacs from PSSOR hosted a number of classes and clinics.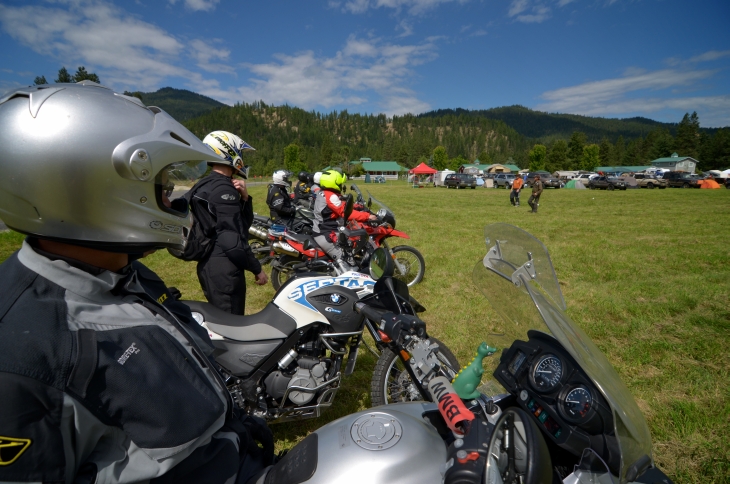 Riders awaiting instruction during one of PSSOR's training courses.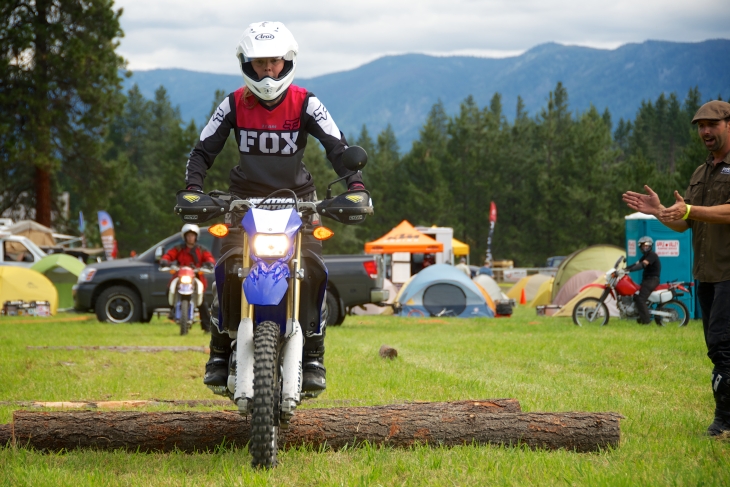 Riding over an obstacle on a Yamaha WR250 during Friday's PSSOR clinic.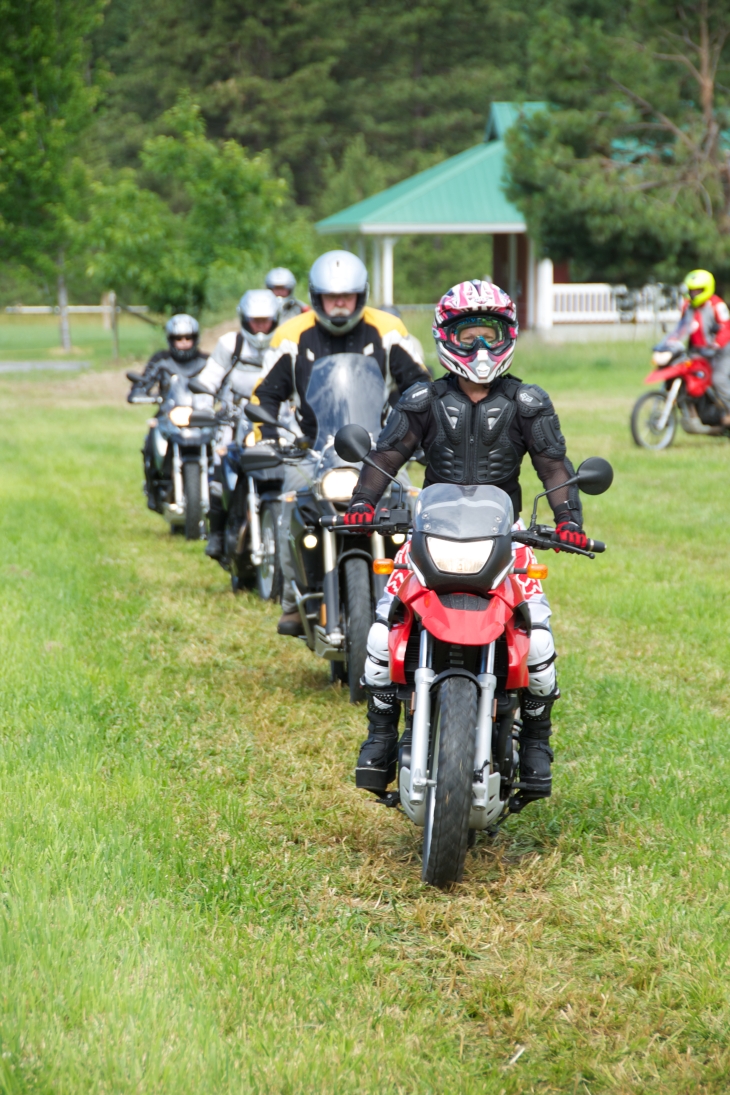 Ready for a ride!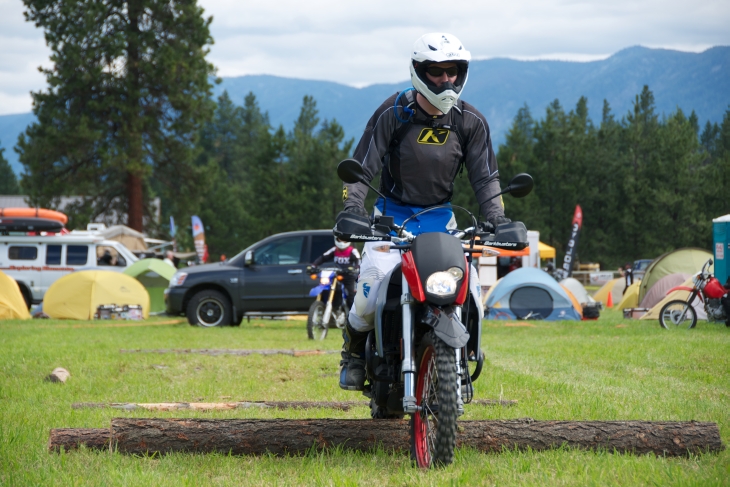 One of the many obstacles riders had to overcome during the PSSOR training courses.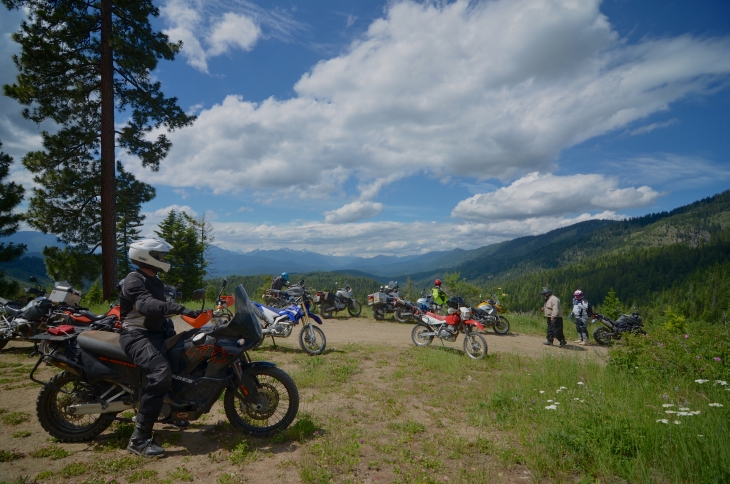 Taking a break during a full day of riding in Washington's beautiful backcountry.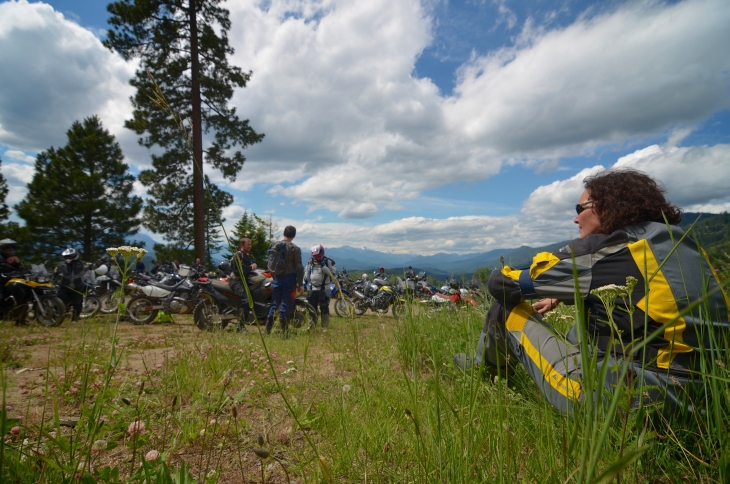 Blue skies and gravel roads. We couldn't have asked for better conditions.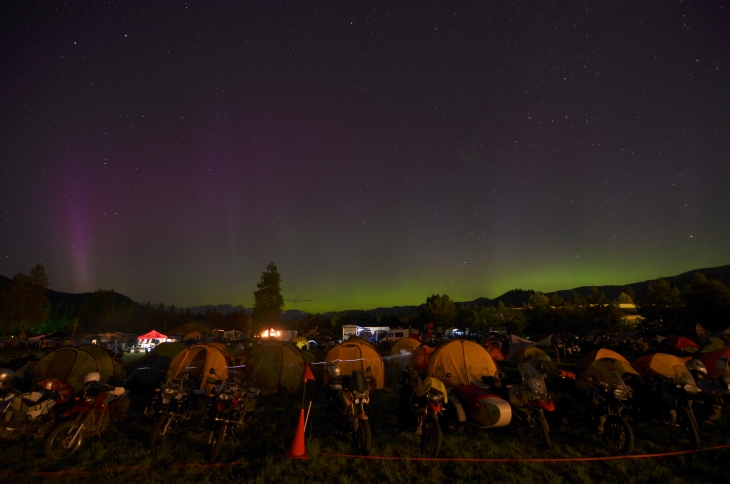 The Northern Lights could be seen from one end of camp to the other late Saturday night. What a treat!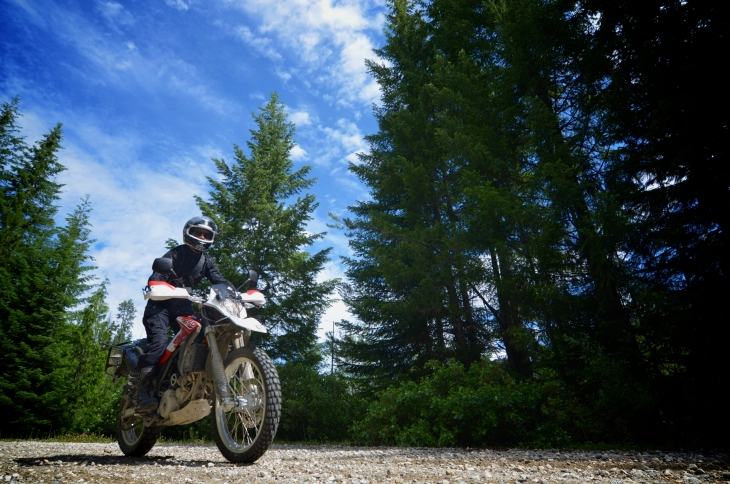 The Moto Lady riding the Touratech equipped Husqvarna TR650 Terra.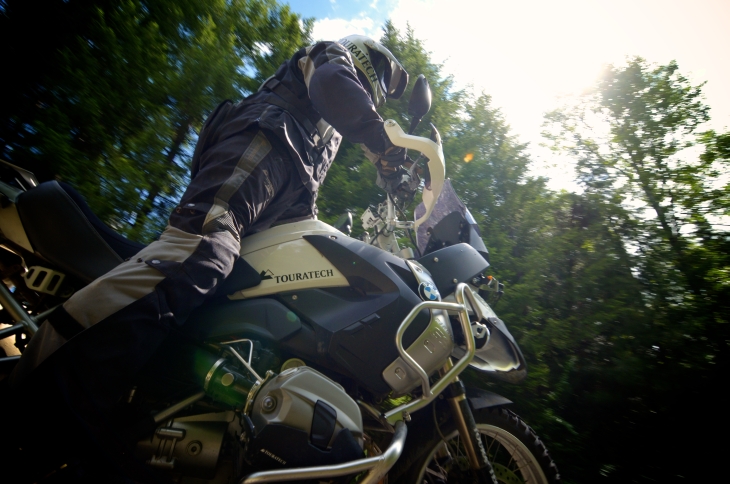 Great shot of the Touratech equipped BMW R1200GS!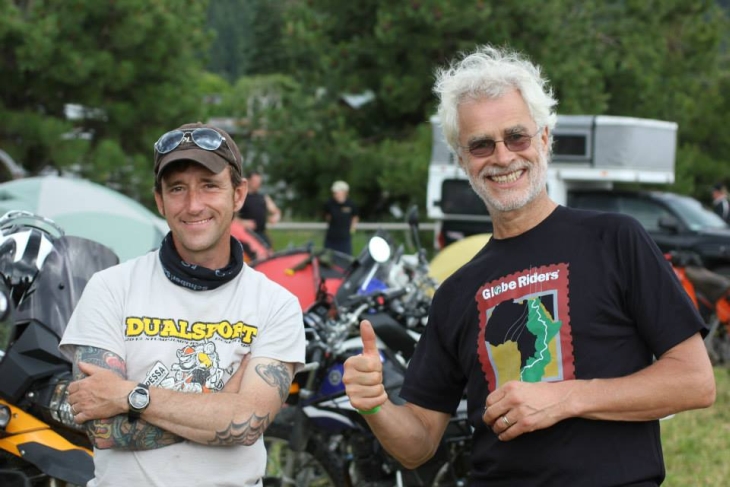 Greg Hilchey from PSSOR and renowned adventure motorcyclist Helge Pedersen of Globe Riders.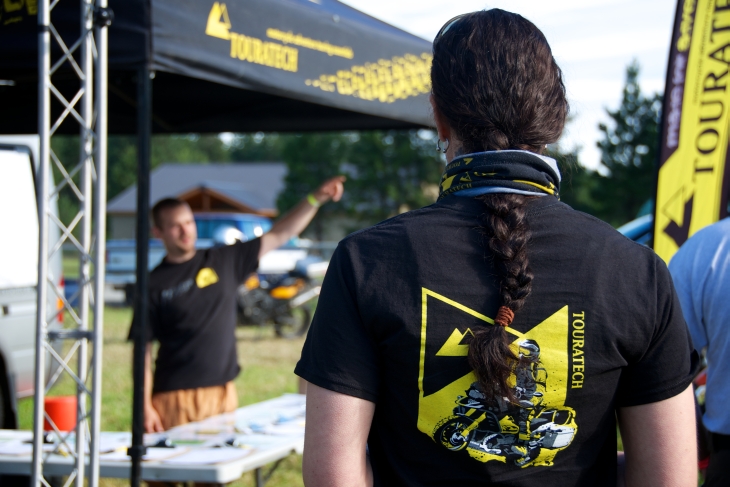 Black and yellow are our favorite colors!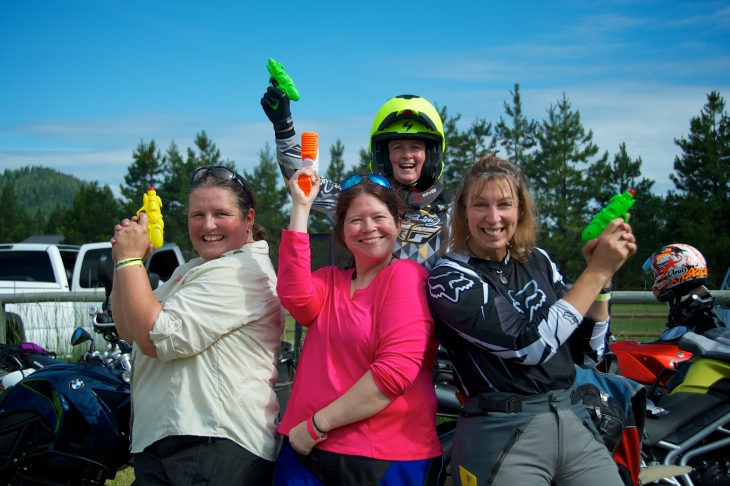 Tracy Jefferies lead a ladies only ride on Friday and Saturday. Rumor has it they had a squirt gun fight when it got warm!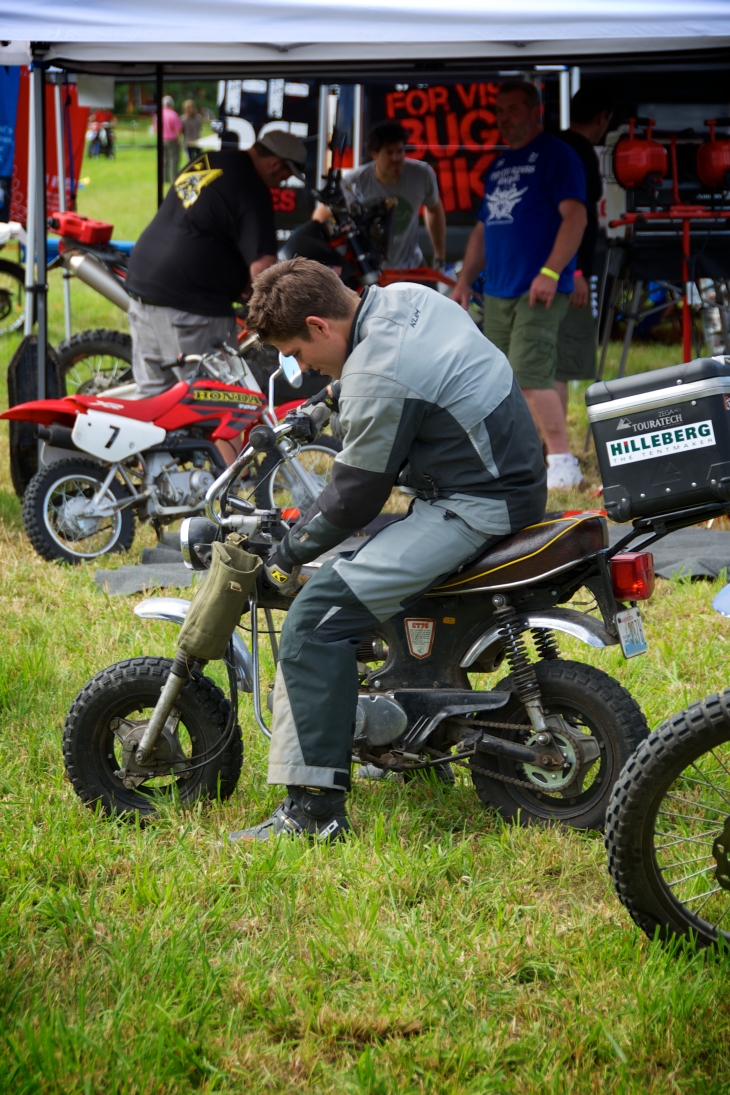 This adventure ready Honda CT-70 comes equipped with a Touratech Zega Pro top case!
Group photo following a long day of riding.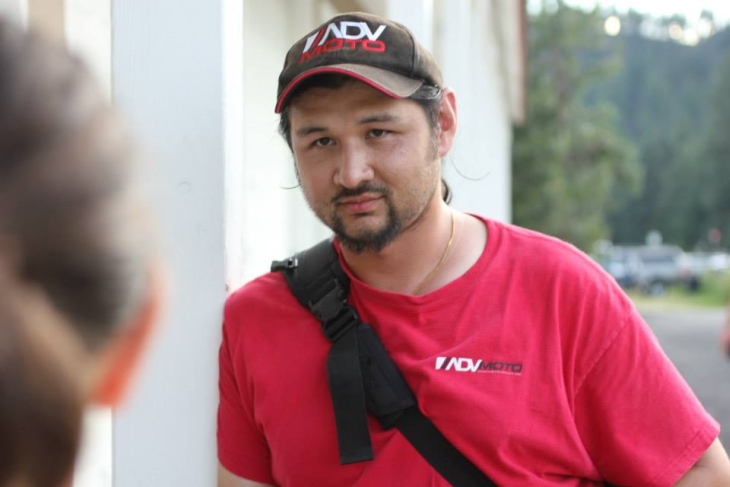 Carl Parker from ADV Moto.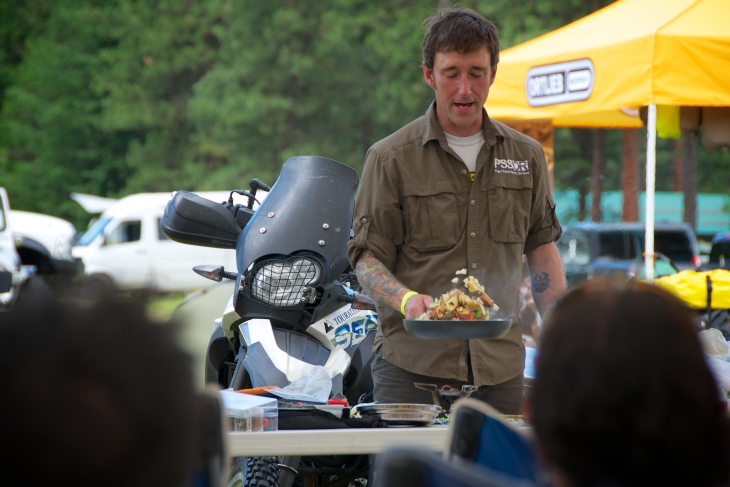 Greg Hilchey from PSSOR hosted a number of cooking classes throughout the weekend.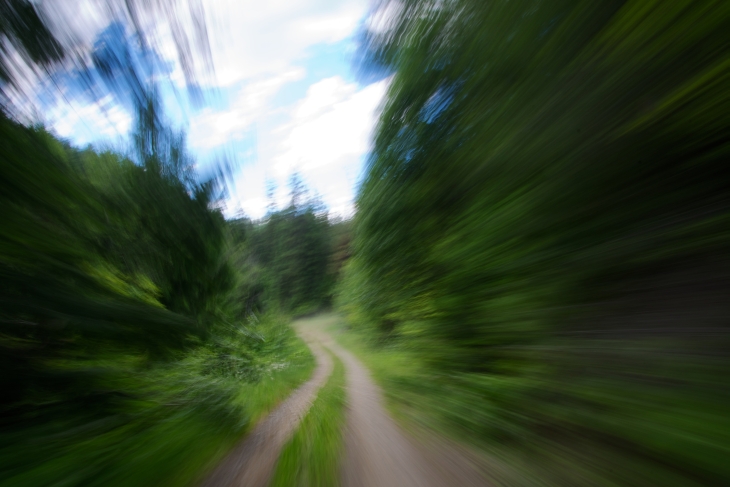 Click HERE for additional images.
Photos come courtesy of Nathan Slabaugh.