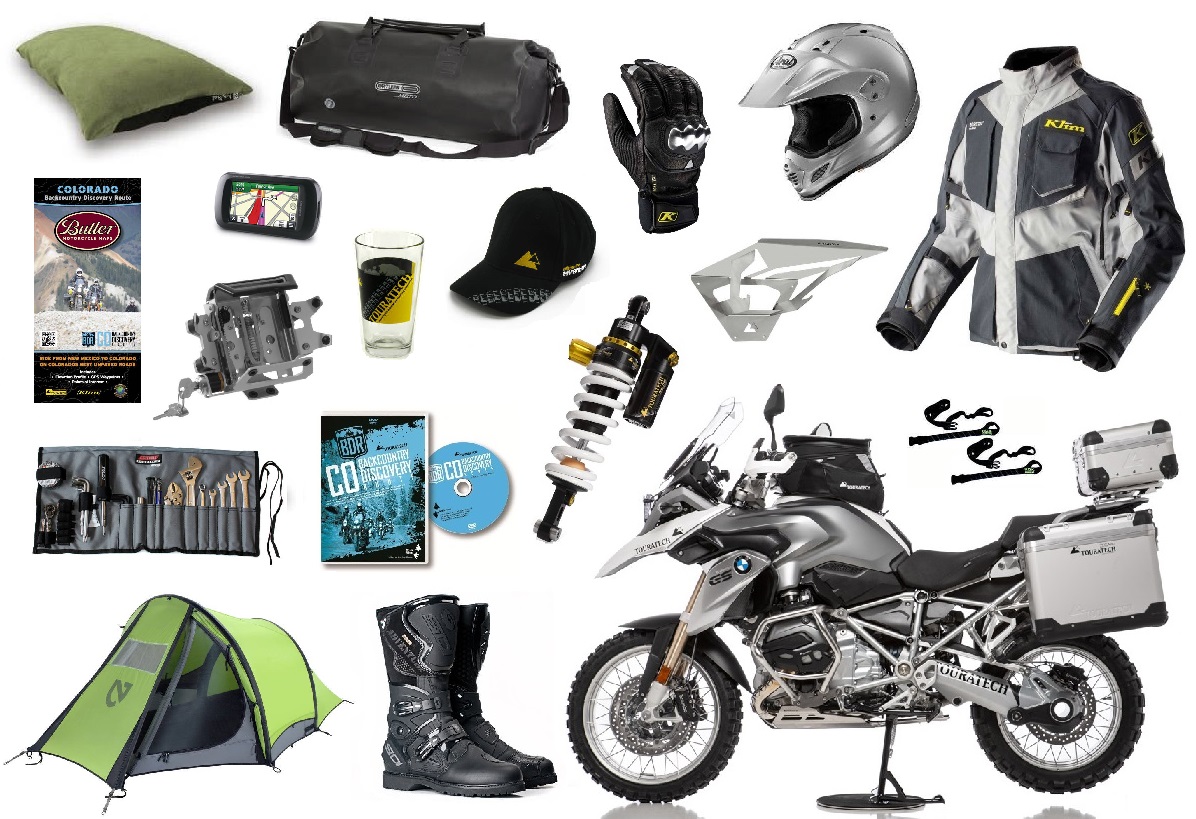 Because Father's Day is right around the corner (Sunday, June 16th), we've decided to highlight a few of our favorite ADV accessories that we're sure the father, grandfather or husband in your life would love to get his hands on.
Father's Day Gift Guide:
2013 BMW R1200GS $15,800
Who wouldn't want a brand new bike for Father's Day! And what could be better than BMW's new water-cooled GS.
The ultimate adventure riding jacket, Klim's Badlands Pro will keep your loved one safe and stylish.
SIDI Adventure GORE-TEX Boots $500
Wet weather, water crossings and mud won't stop him from riding with SIDI's new Adventure GORE-TEX boots!
Nemo Morpho 2P Tent $489.95
Lightweight, easy to pack in a pannier and featuring an air supported structure, Nemo's Morpho 2P tent is the perfect camping companion for your father.
Arai XD4 Helmet $609.95
The latest adventure toruing helmet from Arai, the new XD4 combines the best features of both off-road and street helmets.
Klim Element Gloves $169.99
Good gloves are essential for every rider, and Klim's new Element gloves are guarunteed to keep fingers from falling off.
Garmin Montana 650t GPS $599.99
Help him find his way home with Garmin's new Montana 650t GPS system!
Touratech Locking GPS Mount $185
Touratech's locking GPS mounts will keep things safe and secure both on and off-road.
Cruz-Tools $39.95 – $119.95
Every father needs a proper set of tools, and these motorcycle specific sets will help him fix things on the fly.
Touratech Suspension $795 – $1795
The world's first suspension purpose-build for adventure toruing motorcycles with luggage. The ultimate accessory!
Ortlieb Moto-Line Dry Bag $110
A new line of roll-down dry bags designed specifically for adventure touring motorcycles.
Touratech Helmet Shelf $59.90
Don't let dad ding his lid. A Touratech helmet shelf will keep that new Arai out of the way and easy to get to.
Colorado Backcountry Discovery Route DVD $24.95
Inspire the old man to take a little time off and explore the Colorado backcountry!
Touratech Pint Glass $7.49
Beer just tastes better when you drink it out of a Touratech pint glass 😉
Nemo Fillow Inflatable Pillow $44.95
Comfortable camping is essential for any ADV rider and Nemo's new Fillow Pillow is not only extrememly comfortable, but also fits perfectly inside of a pannier.
Butler Motorcycle Maps $14.95
Motorcycle maps that are made to endure the needs of every off-road rider. Water-proof, tear resistant and easy to read.
Rok Straps $12.50 – $24.60
The most versitle straps we sell, Rok Straps will keep bags on the back of the bike, or secure a six-pack.