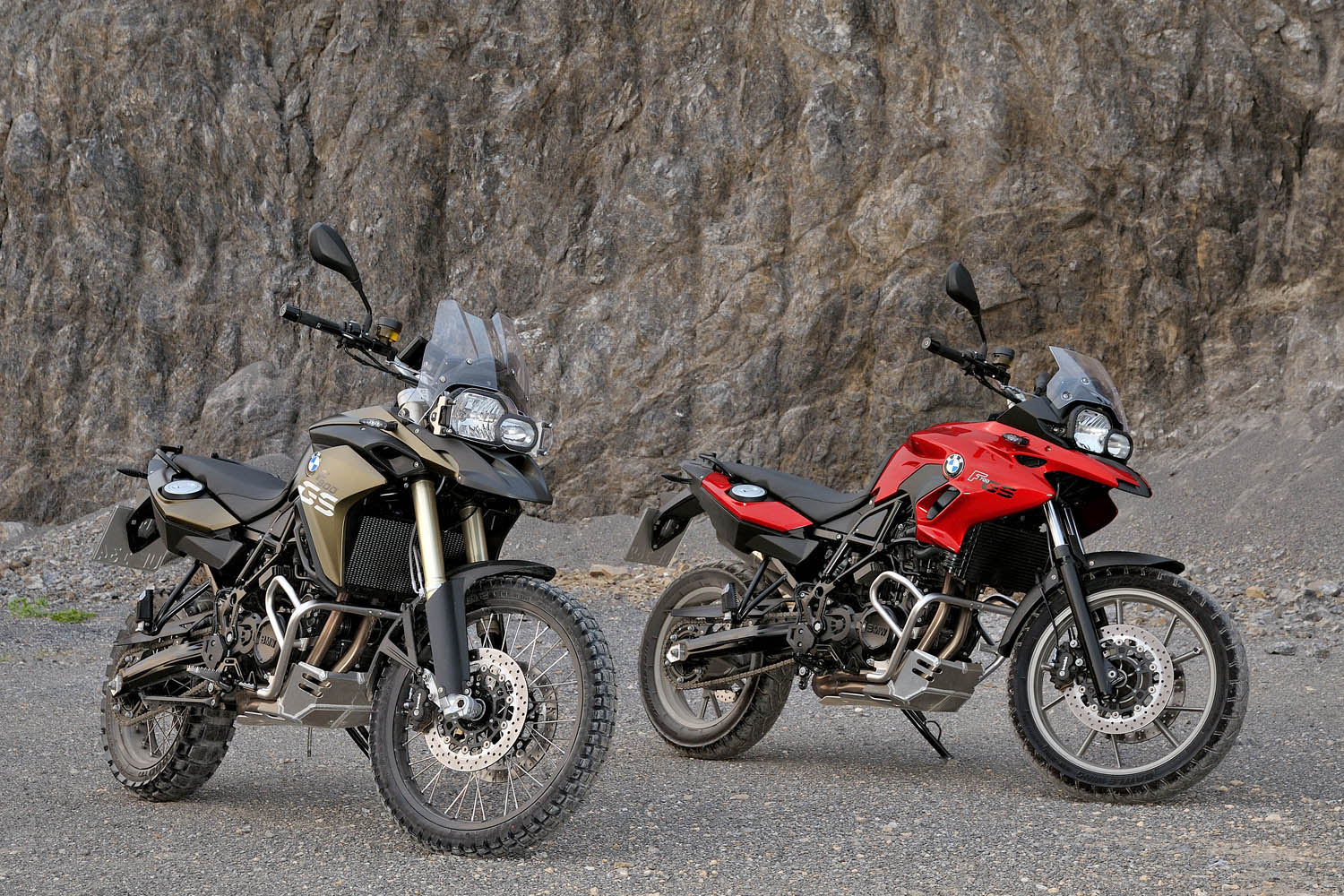 BMW Motorrad has updated its entry and mid-level GS enduro models for 2013. The F650GS has been rebadged and is now the F700GS, while the F800GS now comes equipped with two-channel ABS and optional ASC (Automatic Stability Control) and ESA (Electronic Suspension Adjustment), in addition to updated aesthetics.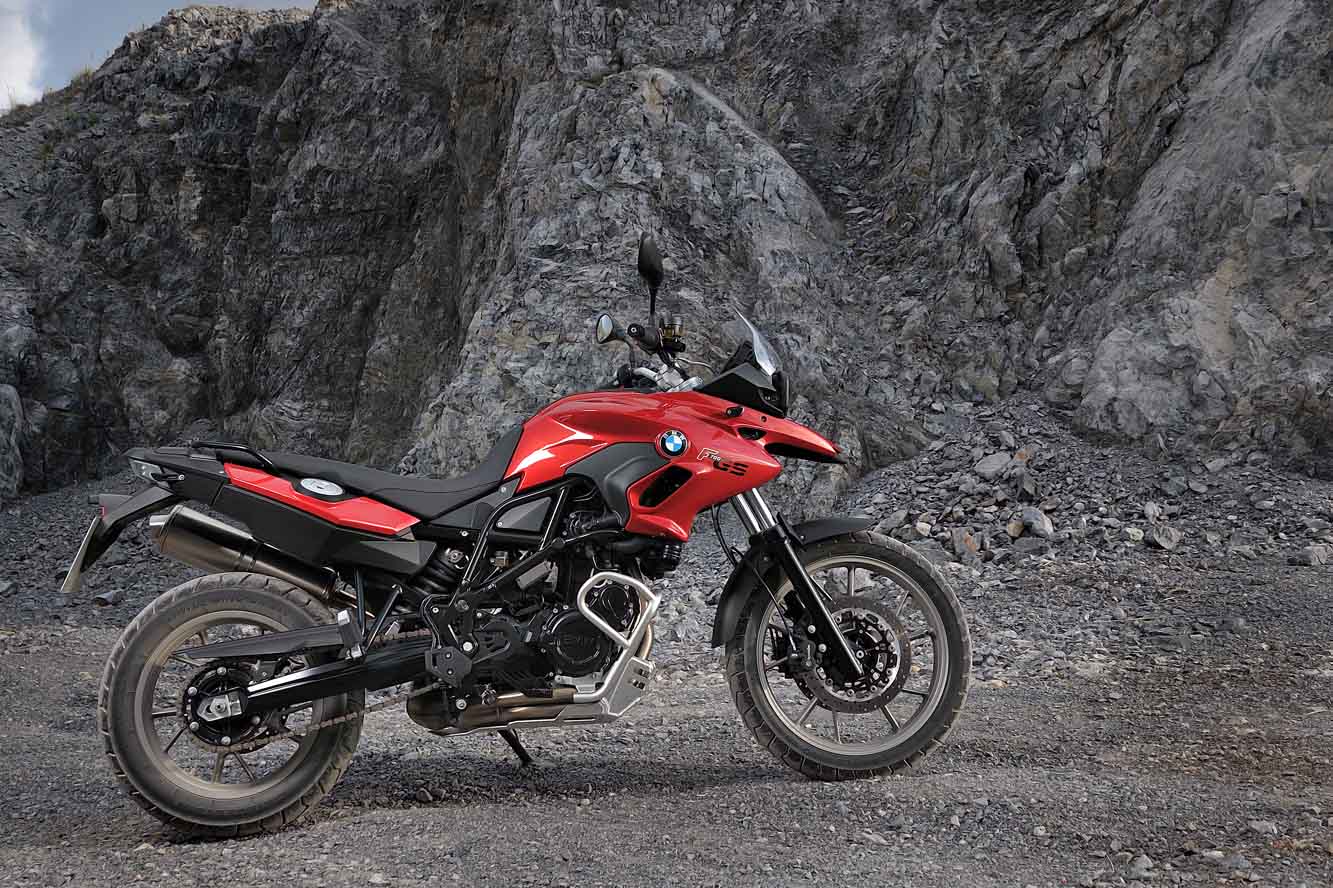 In accordance with BMW Motorrad's "Safety 360°" principle, the 2013 F700GS and F800GS both feature ABS as standard, as well as other safety-related innovations within their respective classes, such as double disc brakes on the F700GS.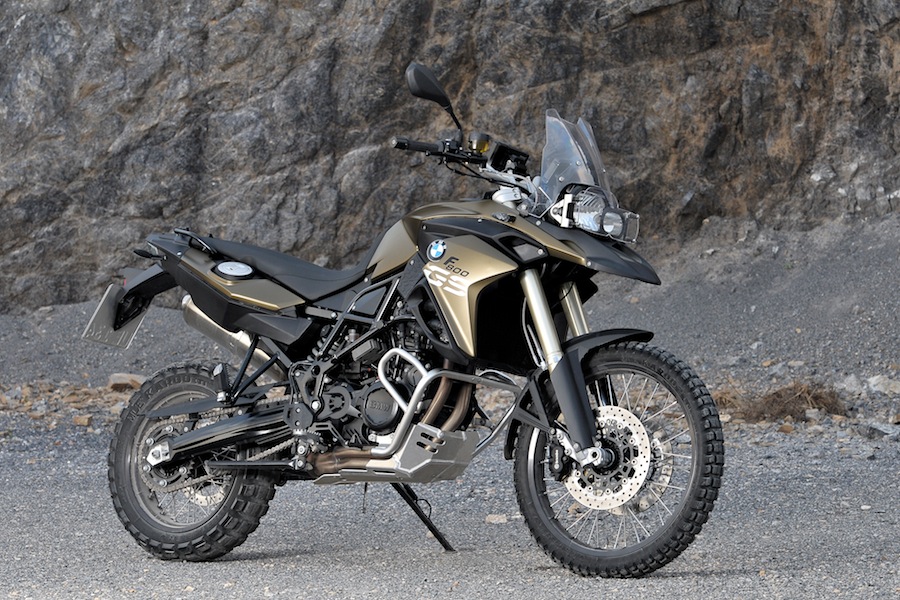 The updated F800GS is the perfect package for a rider who seeks a bike capable of comfortable on-road touring while still providing superior off-road capabilities thanks to a long travel suspenion system featuring 8.5″ of travel in the front and 9.1″ of travel in the rear. BMW has further enhancesd the suspension with an ESA system which controls damping on the rear shock with three different settings – Normal, Comfort and Sport.
For 2013, the F800GS features a standard version with a seat height of 36.4″ and a new lowered version with a 32.3″ seat height. Additionally, the 2013 F800GS is now available in three new paint finishes, Kalamata Metallic (shown), Cordoba Blue and Alpine White 3.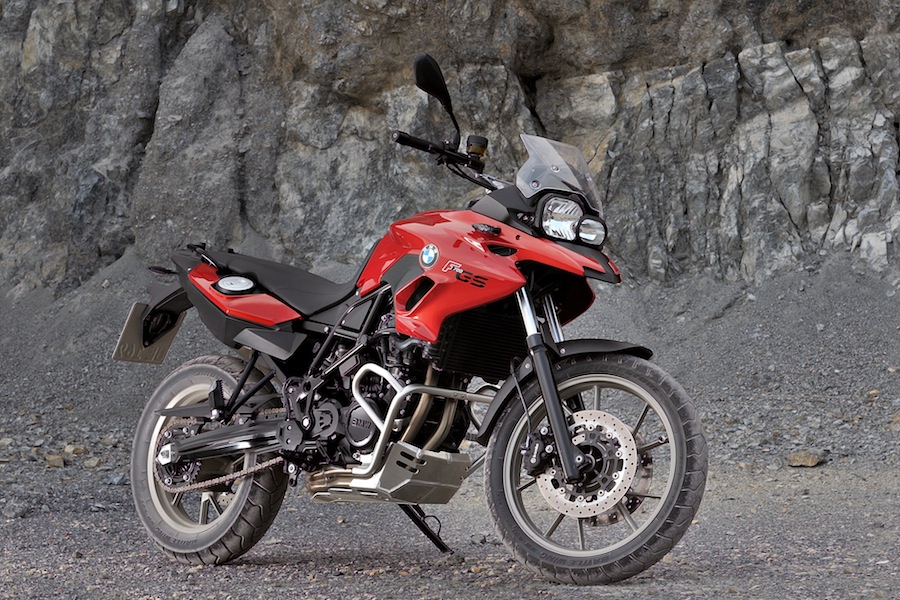 The updates are not just aesthetic, however. The new F700GS provides four additional horsepower over the 650 model (75 hp vs. 71 hp) and was designed for the motorcyclist who doesn't have the same level of off-road skill needed to pilot the F800GS. Additionally, the F700GS features a lower seat height, all-around capabilities for everday use and excellent economy.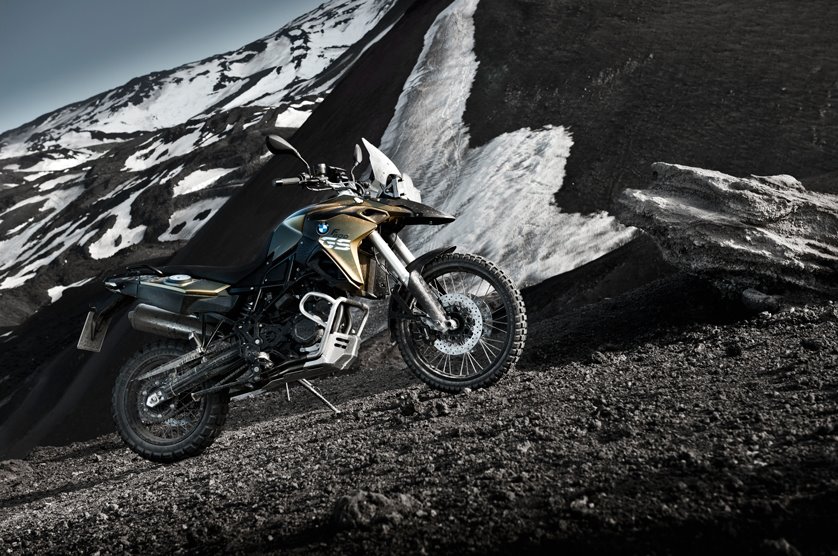 In response to a demand from existing F800GS customers for a reduction in seating height, BMW Motorrad now offers a lowered suspension in conjunction with a lower seat for the 2013 F800GS.
2013 BMW F700GS & F800GS – New Technical Features:
Increased output and torque in the F700GS as compared to predecessor model:
75 hp at 7,300 rpm (F650GS: 71 hp at 7,000 rpm).
BMW Motorrad two-channel ABS as standard. Double disc brake system at front – now also for F700GS.
Automatic Stability Control ASC (optional).
Electronic Suspension Adjustment ESA (optional).
Rear spring mount can be adjusted via optimised handwheel.
Newly designed body features in a more dynamic, masculine look.
New paint finishes for the F700GS: Red Apple Metallic, Ostra Grey Metallic and Glacier Silver Metallic.
New paint finishes for the F800GS: Kalamata Metallic, Cordoba Blue and Alpine White 3.
New handlebar switch units and brake fluid containers, front.
New handlebar clamp for F700GS.
Cockpit with new dial faces for speedometer and engine speed display and an extended range of information.
New windshield for F700GS.
Smoke grey turn indicators and smoke grey LED rear light glass covering.
Lowered suspension for F800GS (optional/special accessory).
Power reduction to 35 kW (48 hp) (optional).
Engine map adjustment for regular fuel (RON 91) (optional).
Comfort seat now available as an ex works option too.
Case carrier for Vario case now also available as an option.
New centre stand as ex works option.
Comfort package: on-board computer, heated grips, case holder, centre stand (optional).
Safety package for F800GS: ASC and ESA (optional).
Safety package for F700GS: ASC, ESA, RDC (optional).
LED auxiliary headlight for F800GS (special accessory).
Enduro footrests, wide (special accessory).
Click HERE to see some of the Touratech acessories now available for the 2013 F800GS and F700GS.