We asked GlobeRiders guide and reknowned GPS expert, Dan Townsley, to give us ten reasons why he chose the Garmin Montana GPS system. Here's his answer…
1) The Display:
The Montana display is the brightest display on the market for an outdoor GPS. The 4″ diagonal size and the units support for Portrait or Landscape orientation didn't hurt either.
2) Size:
The Montana is the perfect compromise between large screen and weight. I can still put it in my Jacket pocket or a belt-case when I'm off the bike.
3) Battery and External 12VDC Power:
I really like the flexibility of the battery options on the Montana. The externally powered Rugged Mount is rugged with no worries of corroded contacts as long as the Montana is removed from the mount once in a while.
4) Customization:
This was another really big draw for me. I have particular workflow's I like on a GPS for Adventure Touring and Off-road riding and they are completely different. I can customize the Montana via Profile's and Shortcut's to efficiently accommodate almost all of them.
5) Glove Friendly:
Winter, Rain or Summer gloves are all welcome here. There are some "tricks" for using Winter Gloves that will improve your operation of the unit.
6) Waypoints:
This unit loves waypoints – 4000 of them! I have my Montana customized so that I can quickly create a waypoint with two "clicks". And if I need further location awareness, I simply pop the Montana out of the mount and snap a geotagged photo with the 650's built in camera.
7) Tracks, tracks and more tracks:
The Track Manager can handle all of your tracks. You can save your recorded tracks and even move them to Archive if you need to. A big draw for me was the ability to actually "navigate" a Track.
8) Routes:
I don't use Routing that much but the Montana software (v4.10) supports Importing a BaseCamp planned route without recalculating it (as long as the maps on the Montana and in BaseCamp are the same version). This is a very nice feature if you do a lot of Along-road route pre-planning.
9) Maps, maps, maps:
Any Garmin compatible map can be on the Montana but what really got my attention was the support for Satellite Imagery (BirdsEye) and Garmin Custom Maps because some places in the world still don't have detailed routable maps.
10) Upgrades and Fixes:
The Montana has had over 10 software releases in the past 12 months. Many features have been added since the unit was released along with fixing bugs as they surface. This Garmin product team has surpassed all previous product teams in their genuine interest in hearing from customers.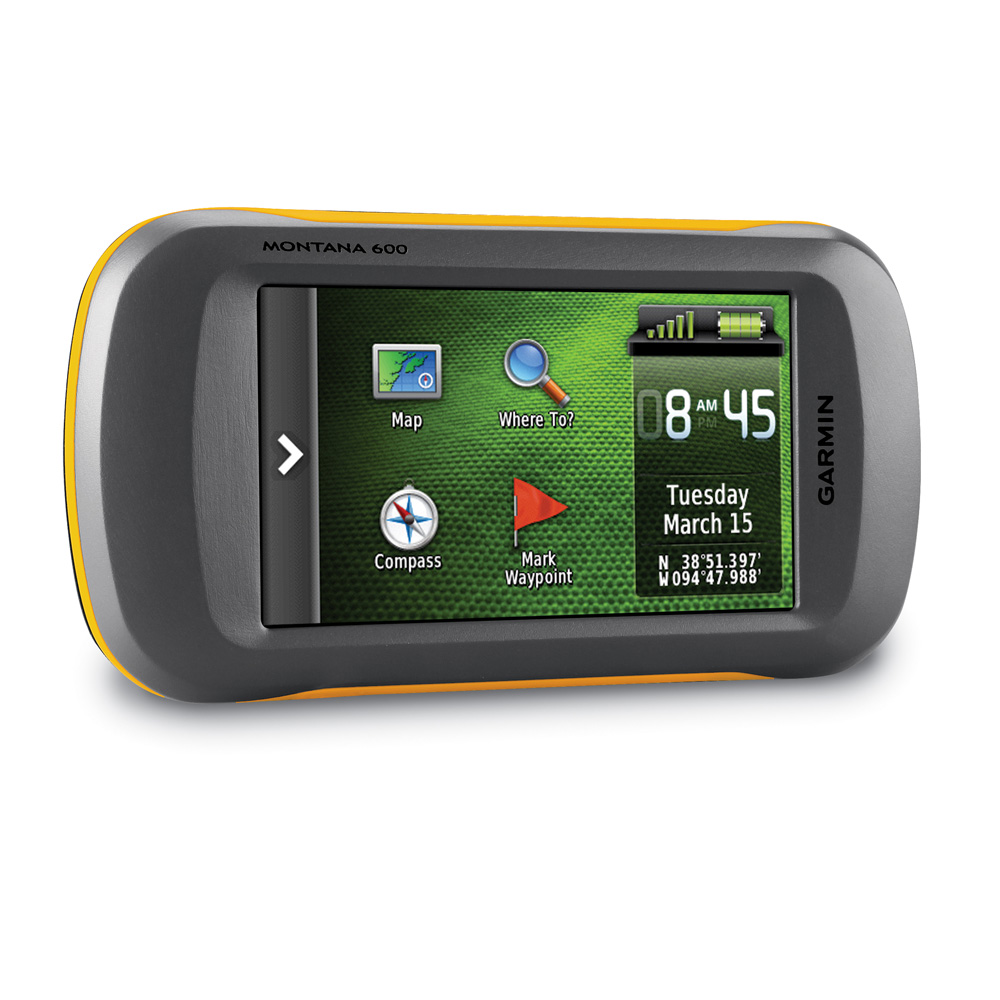 Touratech-USA is the market leader in GPS navigation solutions for motorcycles. We have the largest selection of GPS Units, GPS mounts, wiring kits and accessories, as well as an expert staff that is happy to help help you develop the right GPS solution for your motorcycle adventures.
Click HERE to learn more about the Garmin Montana 600.
Click HERE to see our complete range of GPS units, mounts and wiring kits.
Click HERE to read Dan's complete review of the Garmin Montana.