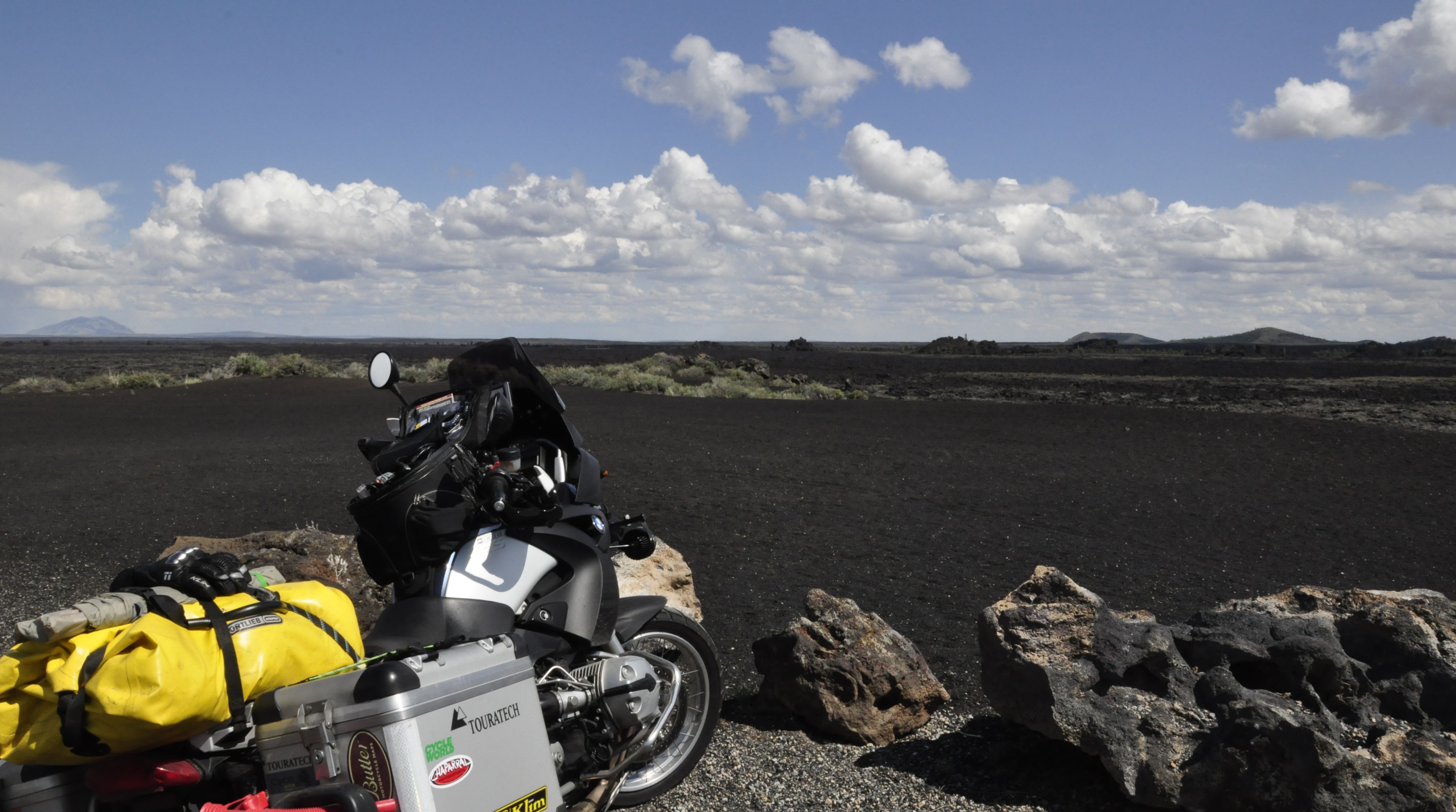 Day 3 – Craters of the Moon and a Nuclear Powered Airplane
I wake up early to a nice sunny day outside of Boise. Breaking down camp is quick and I even have time to make a cup of instant coffee. I head to Mountain Home to eat some breakfast and find wi-fi to upload some pictures and a blog post. My goal today is to ride up to Craters of the Moon and then down to Atomic City to see an experimental nuclear-powered aircraft engine people have told me about. I should have plenty of time and still end up a short day's ride from Salt Lake City.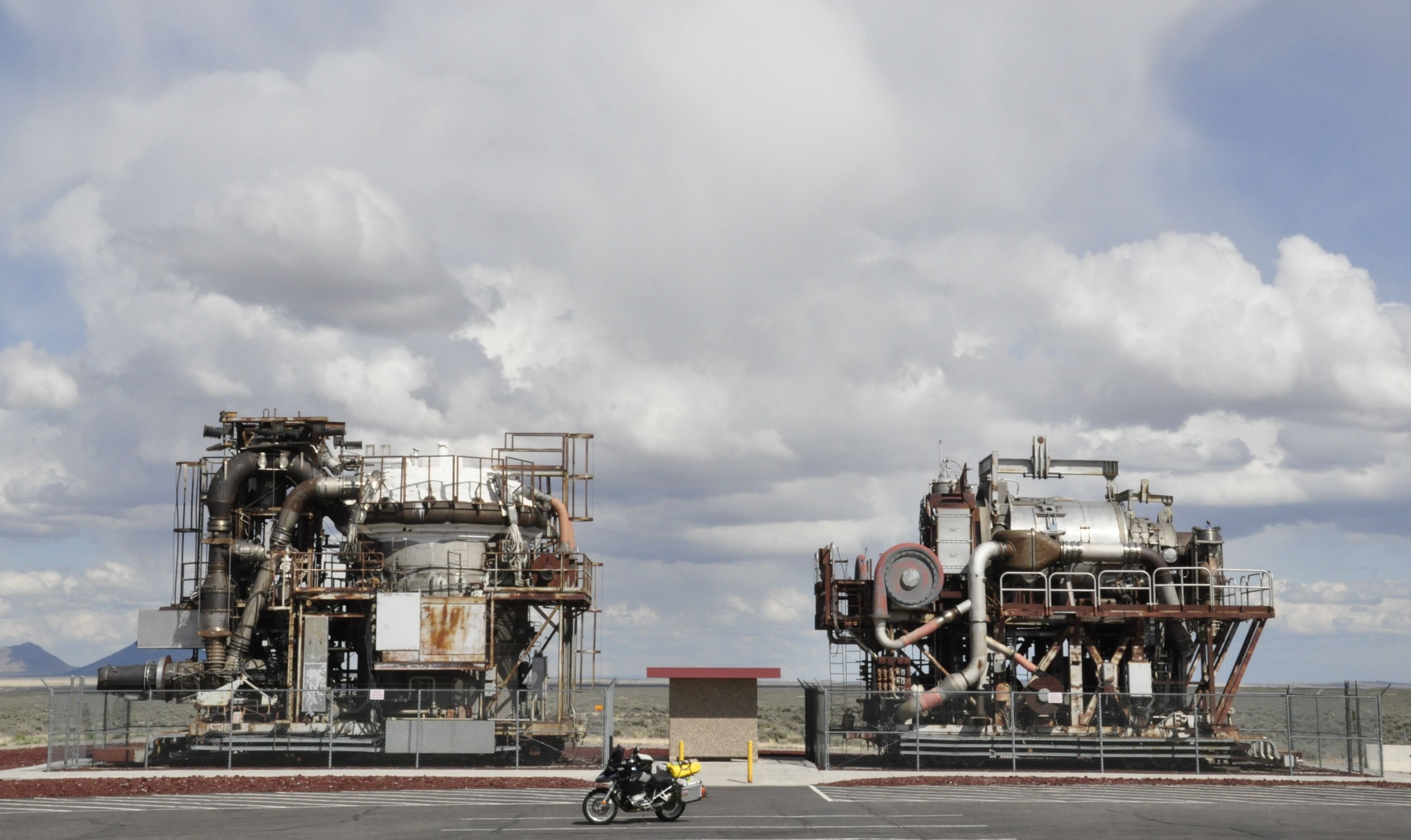 The weather starts off nicer today. A little cold and breezy, but not bad. As I approach Craters of the Moon, the wind picks up and some ominous looking cloud formations start to roll in. Pretty soon I'm in the rain and strong wind again. By the time I reach the park, it's snowing and it's not looking good. I decide to wait it out and go inside the interpretive center to warm my hands which have gone a little numb at this point.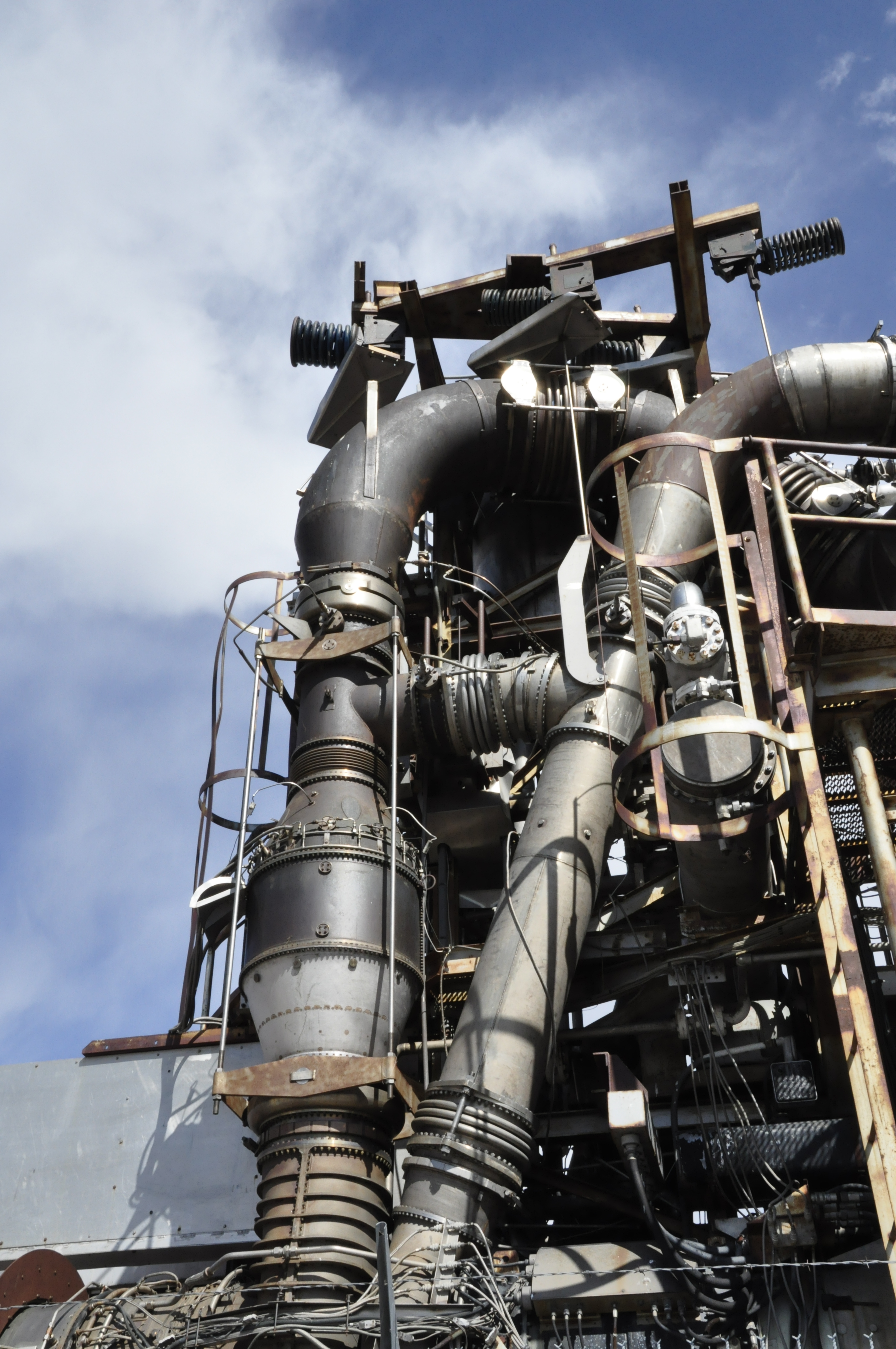 Miraculously, after about fifteen minutes, the snow stops, clouds part, and it's back to blue skies. I get out to my bike quickly to gear up and take advantage of the break in weather just as another motorcyclist pulls up that I had passed on the road earlier in the day. We start chatting, as motorcyclists do, and it turns out that Dave is riding his Suzuki V-Strom from California to Miller Motorsports Park for the race as well. We keep talking about where we're from, what we do for a living, etc. and eventually we figure out that his niece is my best friend's wife, and he remembered me from their wedding. Small world. It's funny who you run into on the road.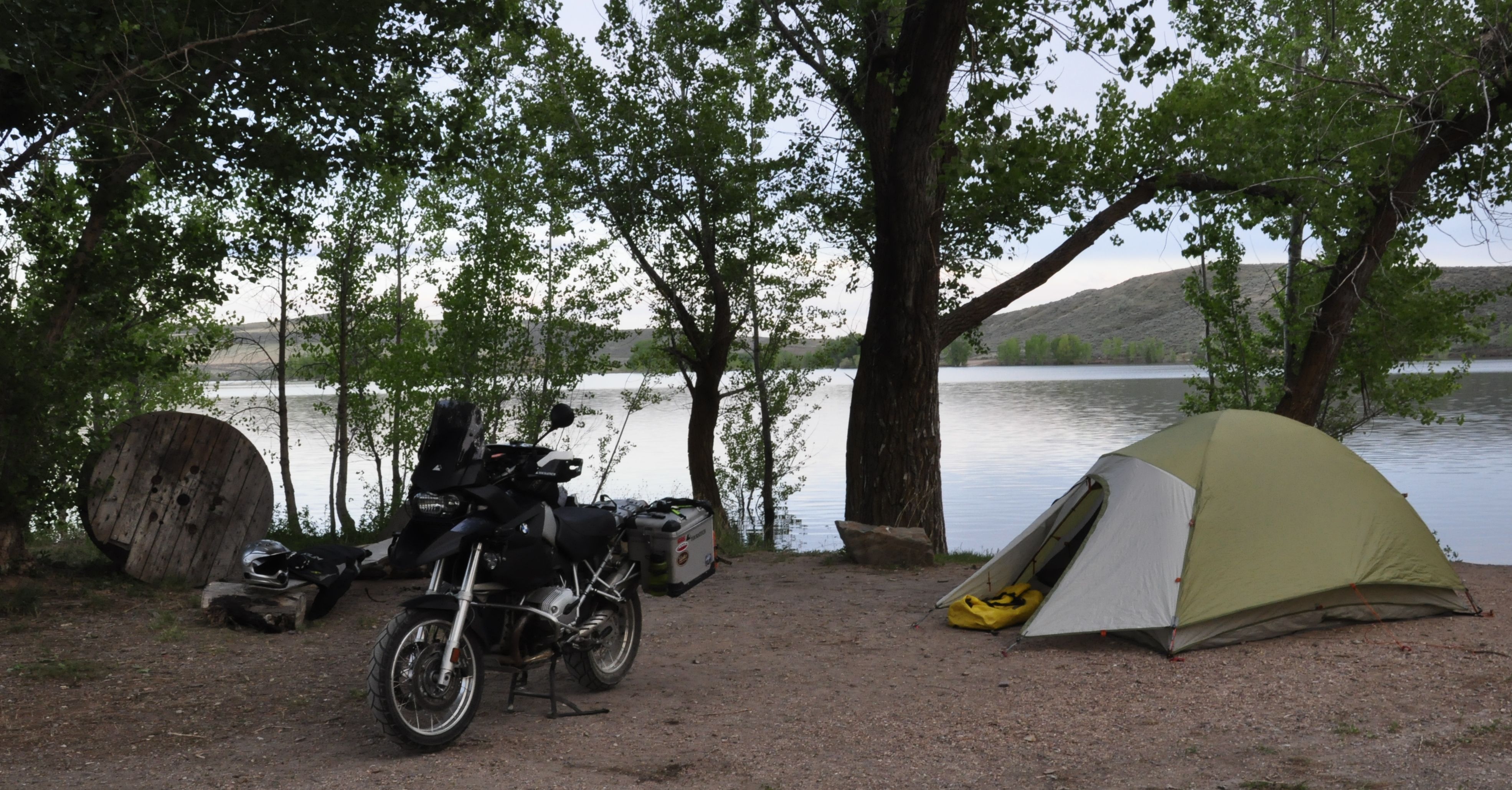 We part ways and I head Southeast towards Atomic City. I pull off the road to check out the world's first nuclear power plant, as well as two huge engines that were built as an experiment in the fifties. Their goal was to power aircraft with them that could stay in the sky for a very long duration. Many years and dollars later, the project was scrapped, and there they'vee sat ever since.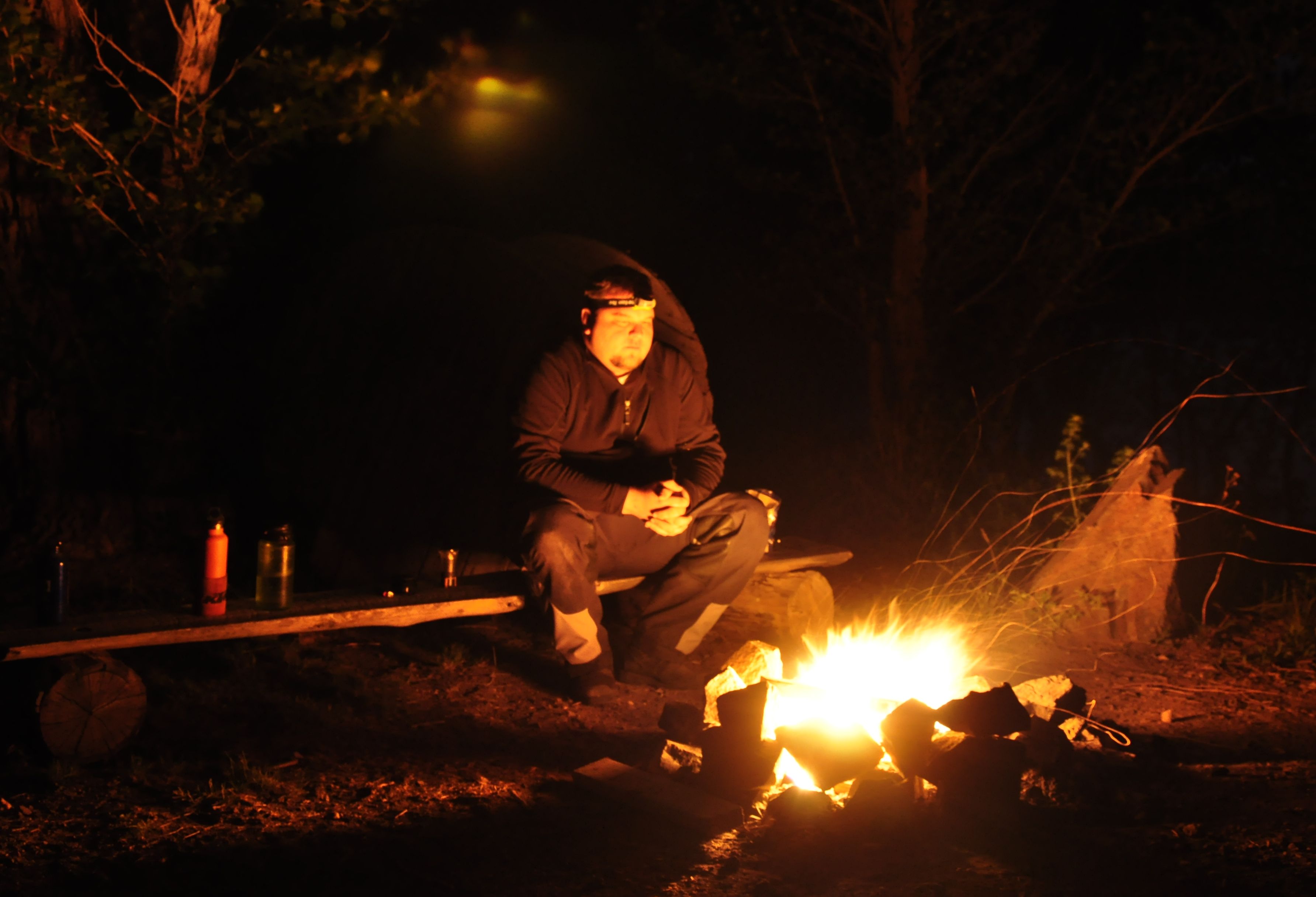 I point my GPS towards a little lake near Clifton Idaho that supposedly has a campground. A few missed turns later and I'm on a dirt county road headed south. No sweat, that's why I ride a dual-sport bike. I find a camp spot right on the edge of the lake as the clouds roll in again, set up camp and start a small fire to keep warm. As the sun goes down, the clouds part again and there's nothing but stars in the sky. I've been pretty lucky when it comes to the weather while camping. I'll take rain while riding over rain while tent camping any day. I filter some water from the lake and make a backpacker's meal of chicken and rice for dinner. Sitting by the camp fire with my laptop, it's quiet and peaceful this far away from everything. Tomorrow will be an easy ride to Salt Lake City. I can't wait to be at Miller Motorsports Park!
-Matt Willson