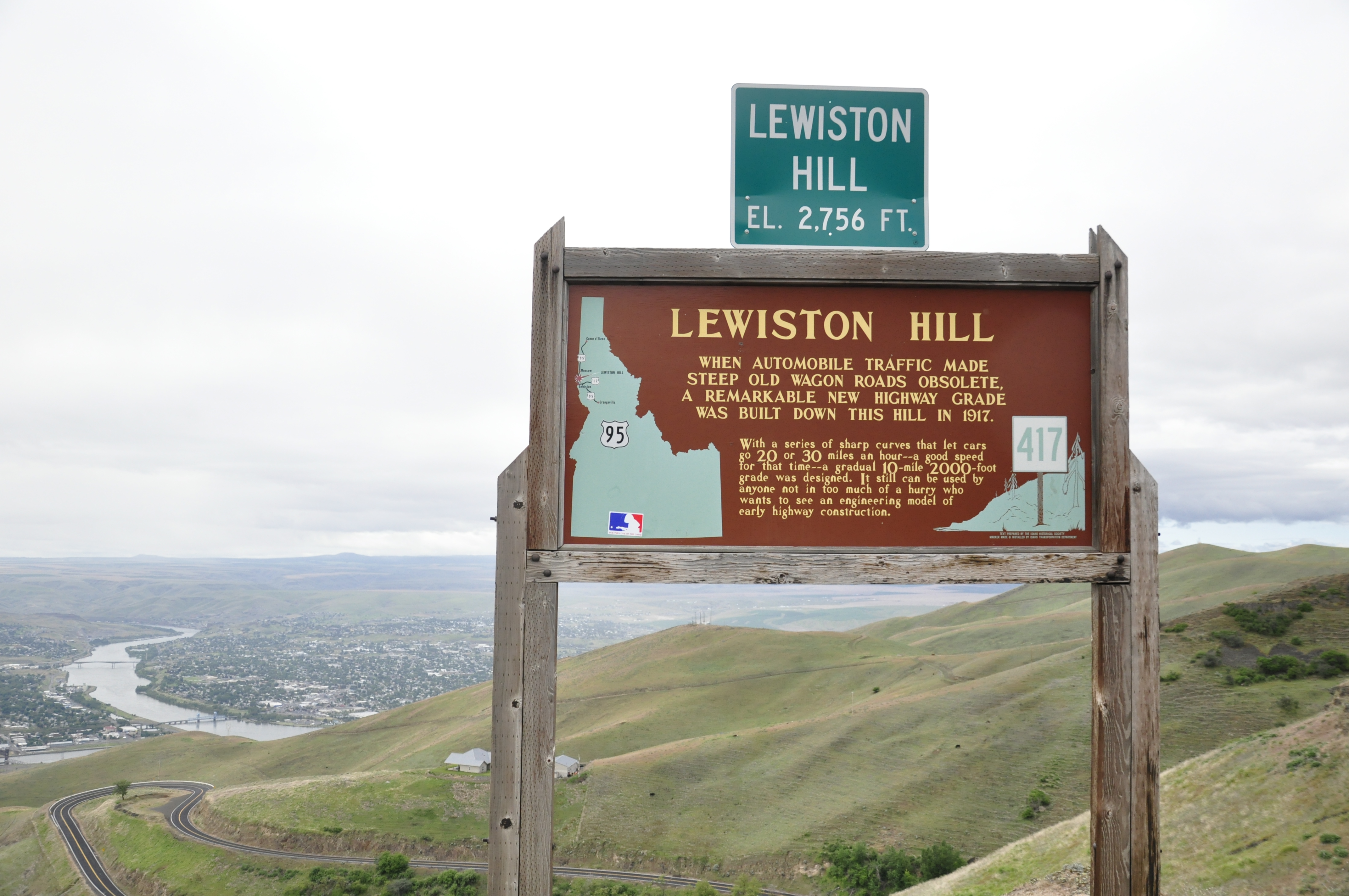 Day 2 – A Little Bit of Everything
The second day of the trip started and ended great. In between, I encountered a constant mix of rain, hail, and snow. It's all part of the adventure, right?
My day got off to a slow start. I woke up early to work on a blog entry, and had to wait around until the nearby electronics store in Lewiston opened up so I could buy a charger cable for the Drift camera that I had forgotten back in Seattle. After making my purchase, and waiting for the camera to charge off my BMW's battery, I set off to get some footage of my ride up the historic 'Old Spiral Highway' that climbs out of Lewiston. This route was suggested to me by my good friends at Butler Motorcycle Maps and I was not disappointed. The name of the highway was very fitting. Filming and riding is time consuming, and ate up most of my morning.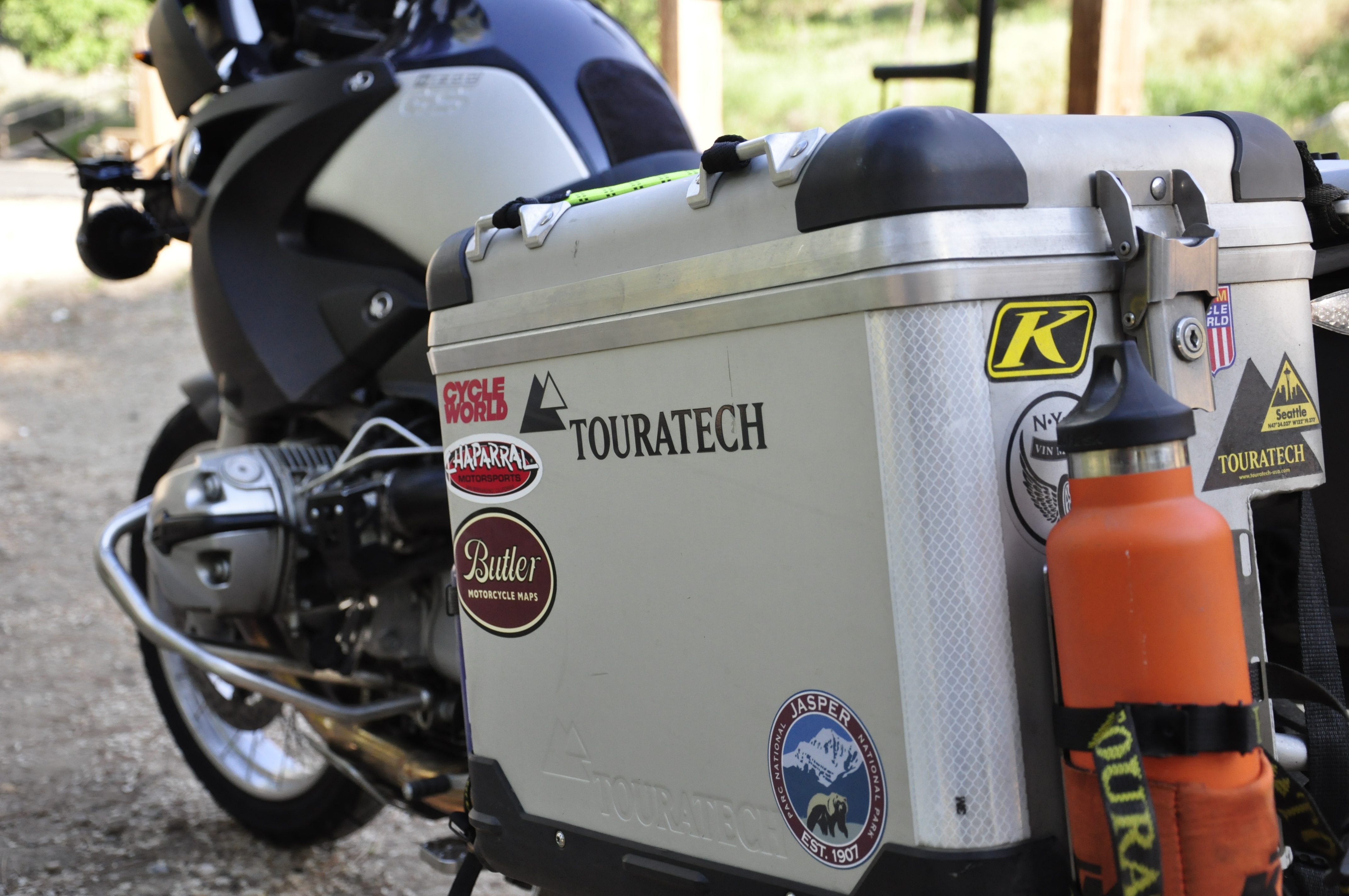 Once out of town, I headed south to hit another historic route called the Winchester Grade. This road was equally as impressive as the Spiral, but at least 4 times as long. I'm starting to have fun riding all these twisty roads. It looks like rain, but I'm managing to escape it so far. Next on the list is the White Bird Grade Road, or Old Highway 95. I've ridden this one a handful of times, and it never disappoints. By the time I get to it, it's starting to rain a bit, and the temperature has dropped considerably. I have never ridden this road this early in the year, and to my surprise the conditions were a lot different than I had remembered.
Every turn had a mix of gravel, manure, and loose cattle that didn't seem to want to move. It slowed me down quite a bit, but I didn't mind, the road is still a good one. At the bottom of the grade is a small town called White Bird. My favorite tavern in Idaho resides here, and I never pass by without stopping in. I've been going to the Silver Dollar Tavern for about 5 years now. They have the coldest beer in Idaho, hot coffee, and always a classic western playing on the TV. Behind the bar, there used to be a small dining room that resembled someone's living room with card tables set up in it. You could eat breakfast there for two dollars, and coffee was twenty five cents if you got it yourself. The restaurant has been closed for a couple years, but the bar is still in operation, filled with locals whenever you show up. I highly recommend a stop at the Silver Dollar if you're passing through.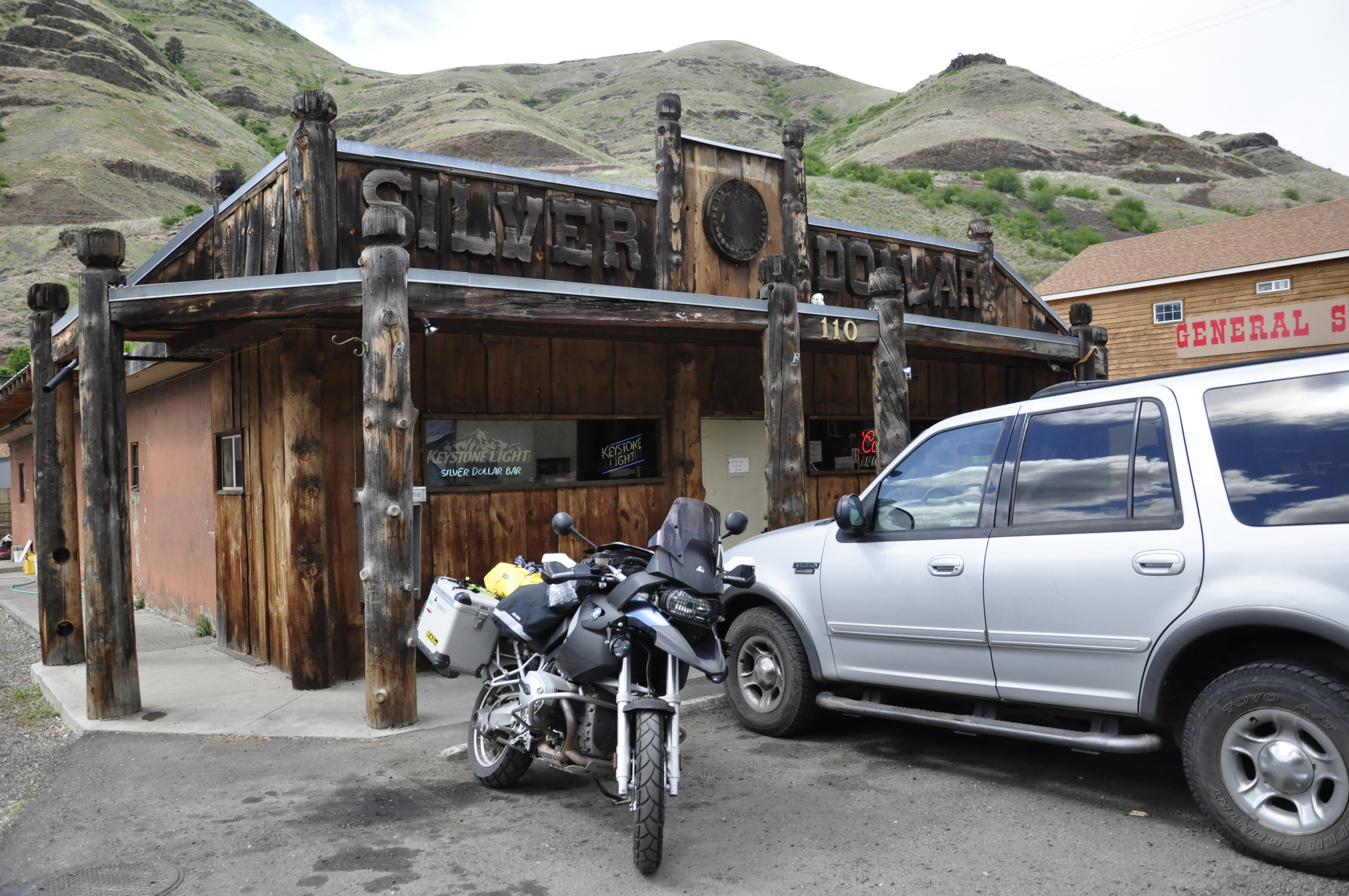 As I was leaving the tavern, I mentioned heading up though Stanley as part of my route. I was curious about the weather. If it was this bad down low, I could only imagine what it would be like at seven thousand feet elevation. The bartender laughed and said the snow level today and tomorrow was at five thousand feet. I guess I'll scrap that idea. I head south on the highway along the river towards McCall, and get a temporary break from the rain.
When I start to get near McCall and climb in elevation, the weather makes a pretty sever change. First the heavy rain turns to hail so hard it stings to the point of almost having to pull over and find cover. As I get nearer to the town, the hail turns to snow, and I can see it accumulating on cars. This is not good. When I get into the town, it's almost a blizzard. I pull into a gas station for cover and fuel. I decide to try and wait it out because the wind seems to be blowing the clouds through rapidly. About fifteen minutes later, there is a break in the snow and the road only has a bit of slush on it, so I make my move.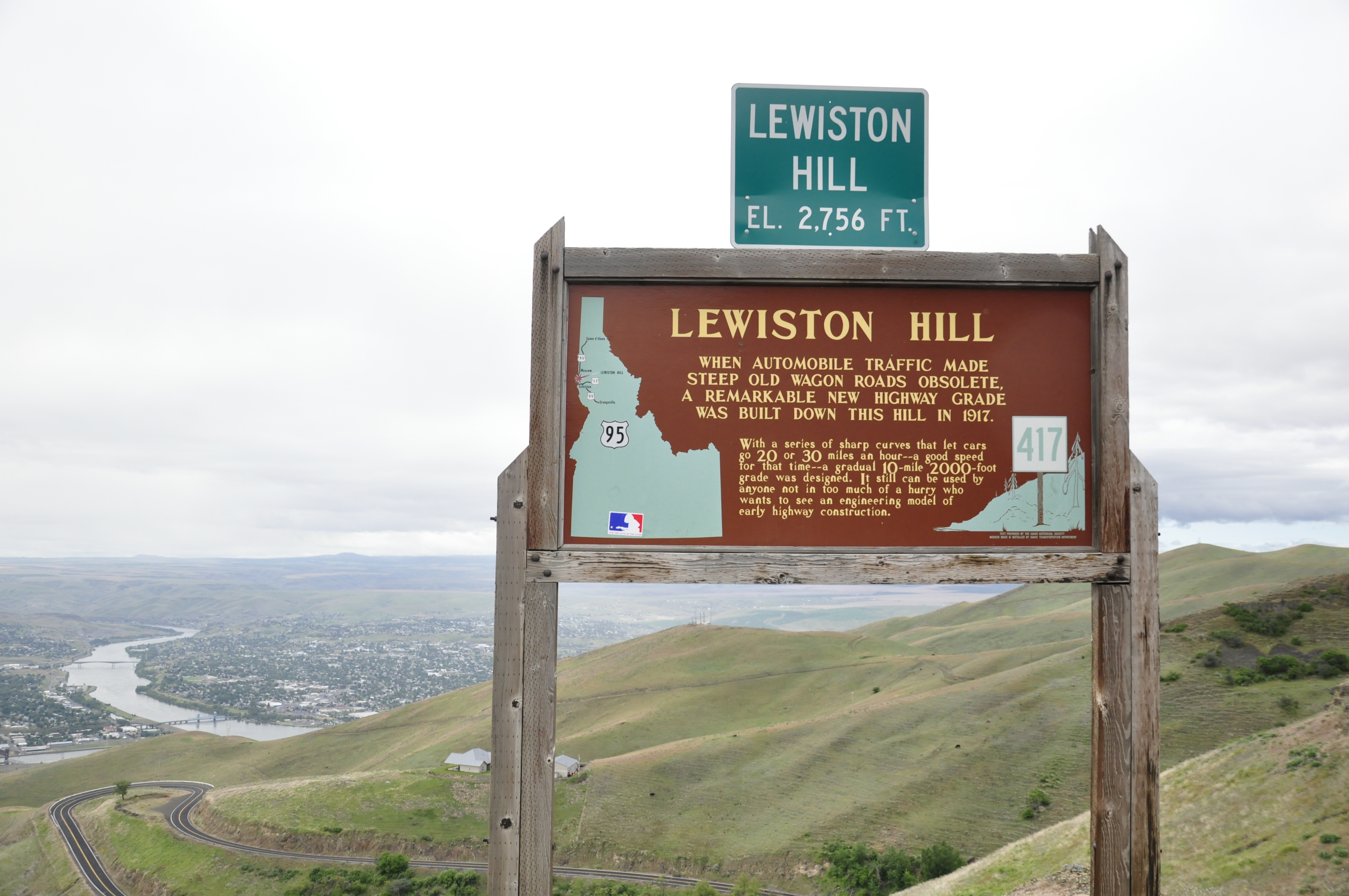 The McCall is the highest point on this highway. It's all downhill to Boise, and is a nice twisty road that follows a river. The snow quickly turns back to rain as I drop elevation and I start to see blue skies ahead towards Boise. Riding up through Stanley tonight definitely isn't in the cards. By the time I get to Boise I can see the black clouds coming in quickly behind me and the sun is starting to get low on the horizon.
I make a quick trip up to the Lucky Peak Reservoir and find a place to camp for the night. I hurry to set up camp before the rain hits and start cooking that MRE that has been in the back of the closet for about ten years now. As I cook up my chili and mac, a skunk wanders into my camp. It's dark by now, so I didn't notice him until he was almost at my feet. Luckily we both startled each other and he quickly ran away, not spraying like I had expected. Nothing like some wildlife to keep things interesting. I finish my meal of chili mac and tortillas, or "motorcycle bread" as my uncle calls them, and look up to see that the clouds had dispersed and there were tons of stars in the sky. Amazing how everything works out in the end.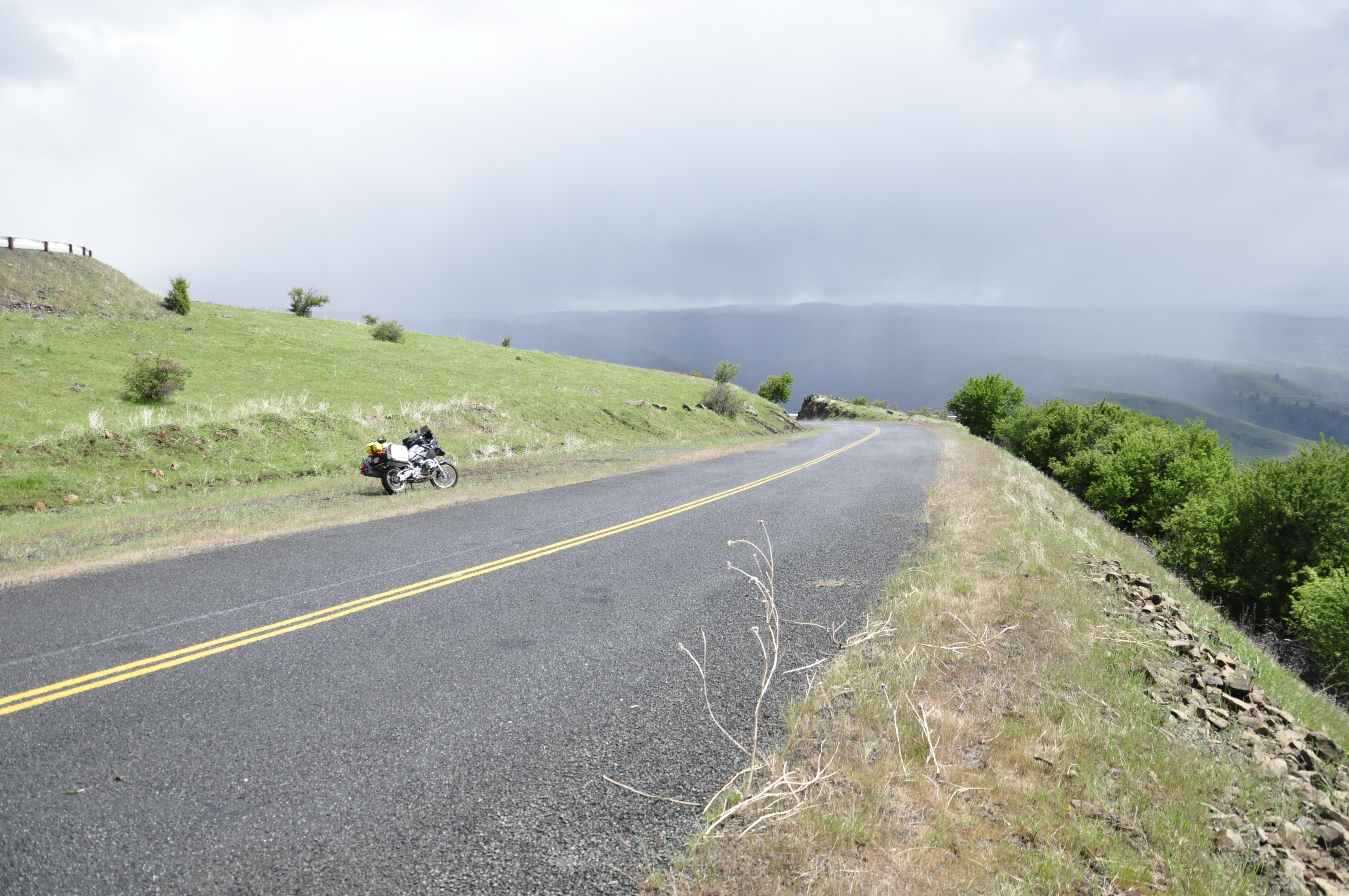 I'm typing this from my tent. I'm alone in the campground aside from the skunk and some crickets. Tomorrow I'll ride to Mountain Home or somewhere to eat breakfast and upload this.
– Matt Willson