I've had my Arai XD3 for over 2 years now and we've been through a lot together. Two years of touring, commuting, and off-road riding have taken it's toll, and quite frankly the interior of the helmet was starting to get a bit… stinky.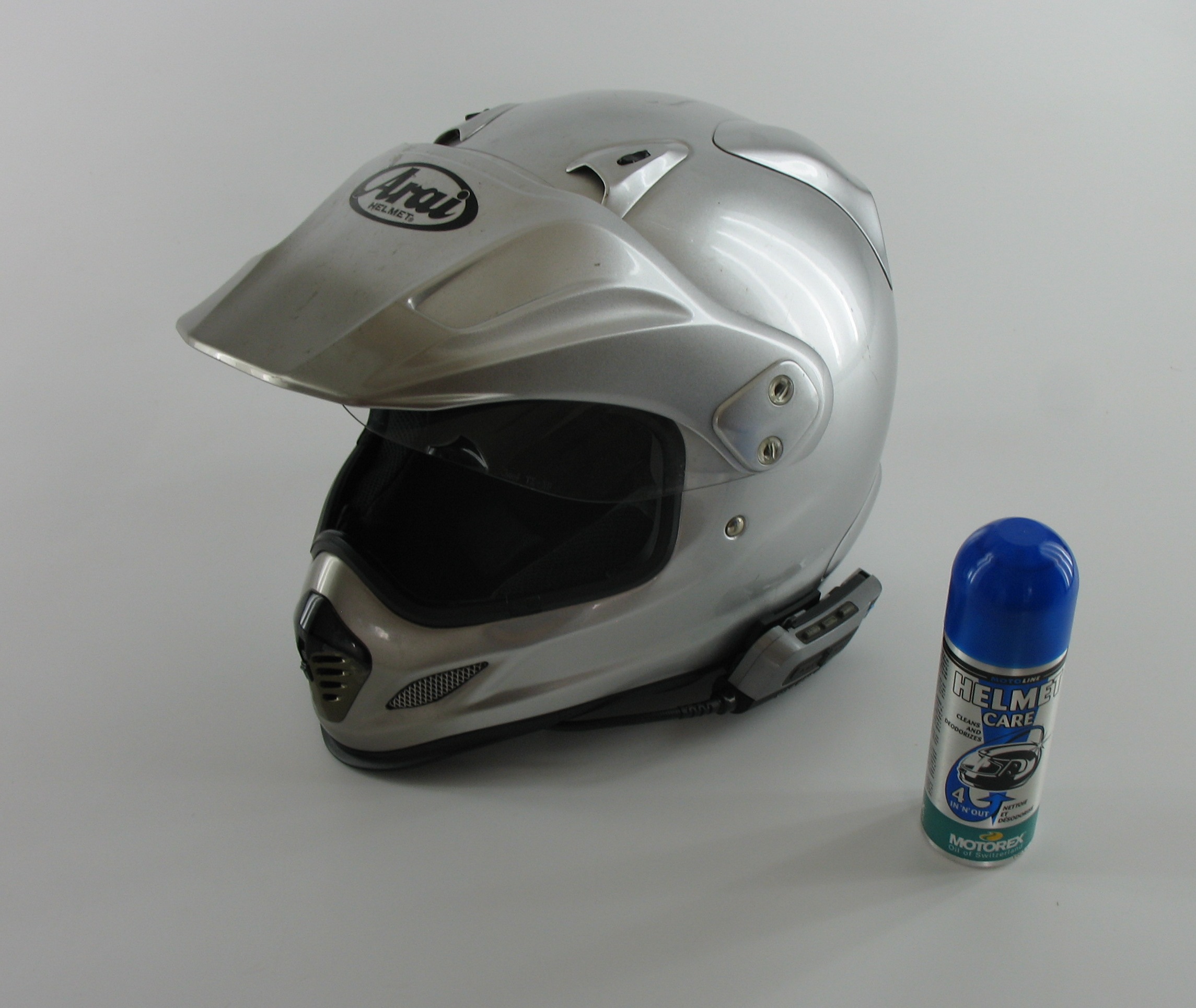 Motorex is a Swiss company that makes all kinds of high-end racing oils, fluids, and other chemicals. They also happen to make a product called "Helmet Care." This spray-in foam is intended to clean, deodorize, and brighten up colors when applied to the inside lining of your helmet. Just let it soak in, then wipe it off. That being said, my Arai is the perfect candidate to put this Motorex product to the test.
First step is to brush away any major dirt or buildup. Next, you apply the foam liberally to the inside of the helmet, making sure to coat all the padding.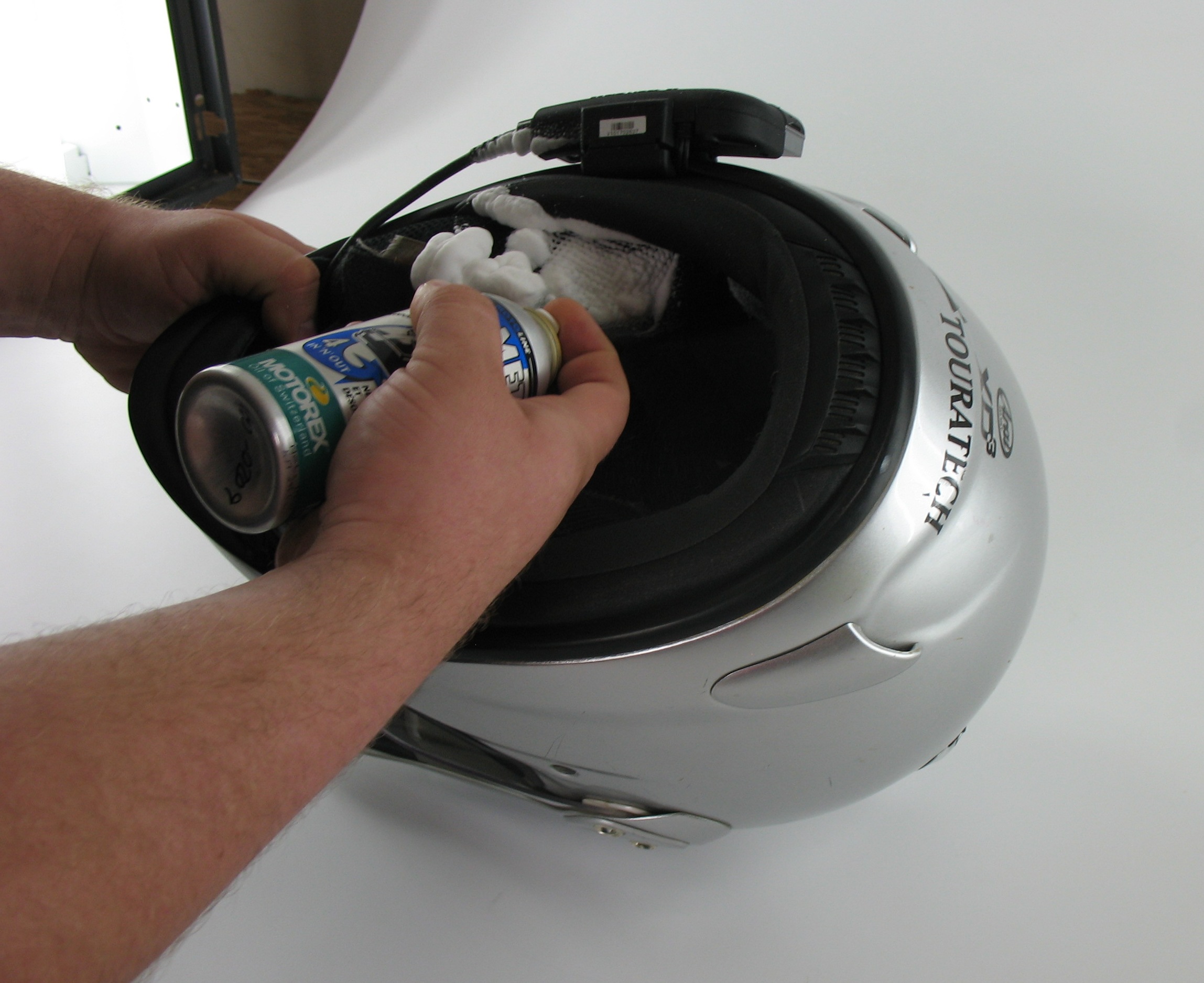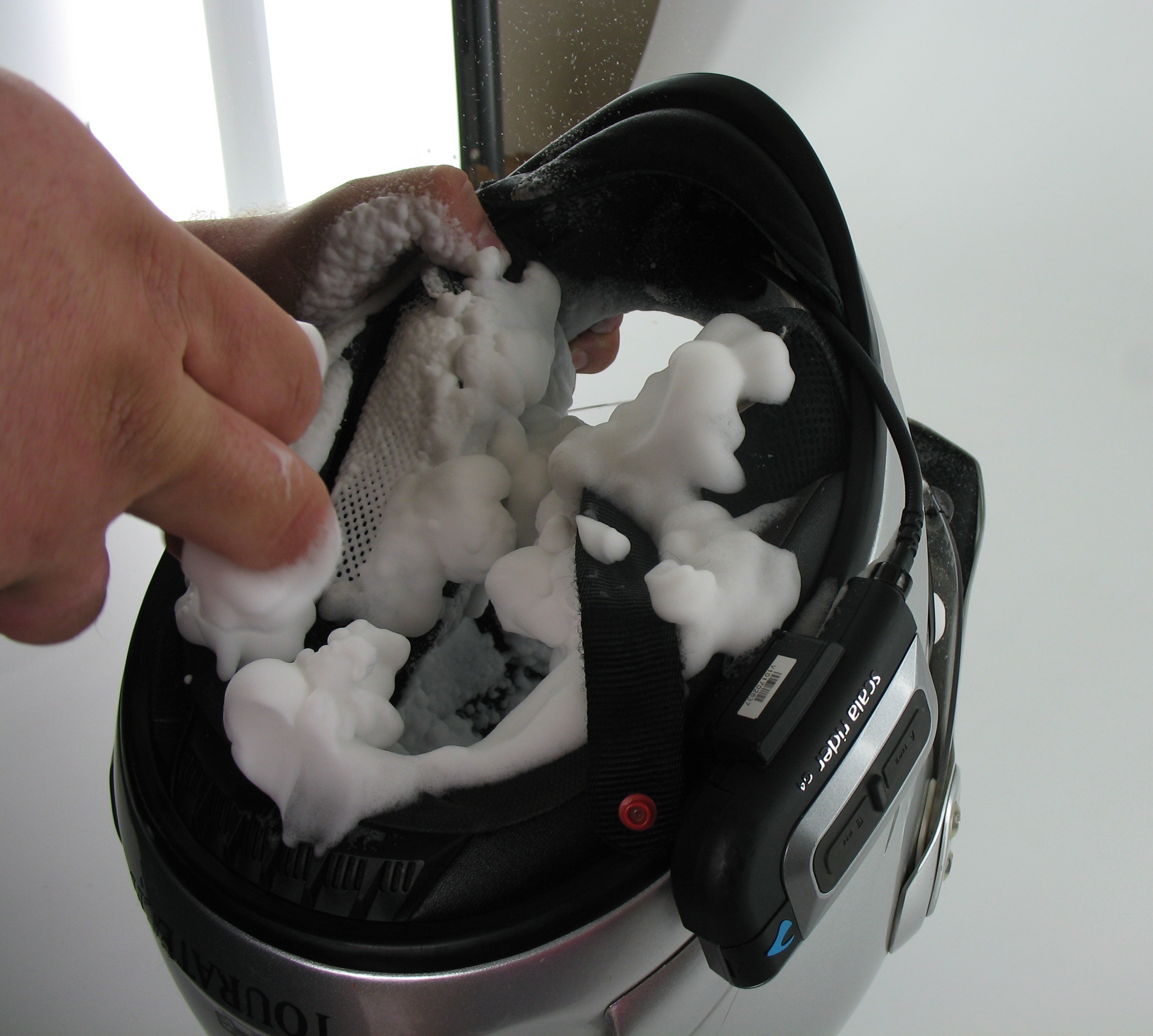 After letting the "Helmet Care" soak into the padding for a minute or so, all you do is wipe it clean with a dry cloth.
The entire process only took a couple minutes and really made a big difference in the interior of my helmet. The colors darkened back up a bit, and it sure smells a lot better. I think the hot setup for a helmet with removable padding and liners such as mine, is to do a regular removal and soap-and-water washing, then supplement it with the Motorex Helmet Care every couple weeks or so to keep things fresh. For helmets that do not have a removable liner, Helmet Care is a blessing, allowing you to clean and deodorize the helmet without removing the pads. I plan on making it a habit to clean my helmet more regularly now (at least with every oil change). I had no idea what I was missing!
Click HERE for more information on Motorex Helmet Care.
-Matt Willson, Product Line Manager, Touratech-USA