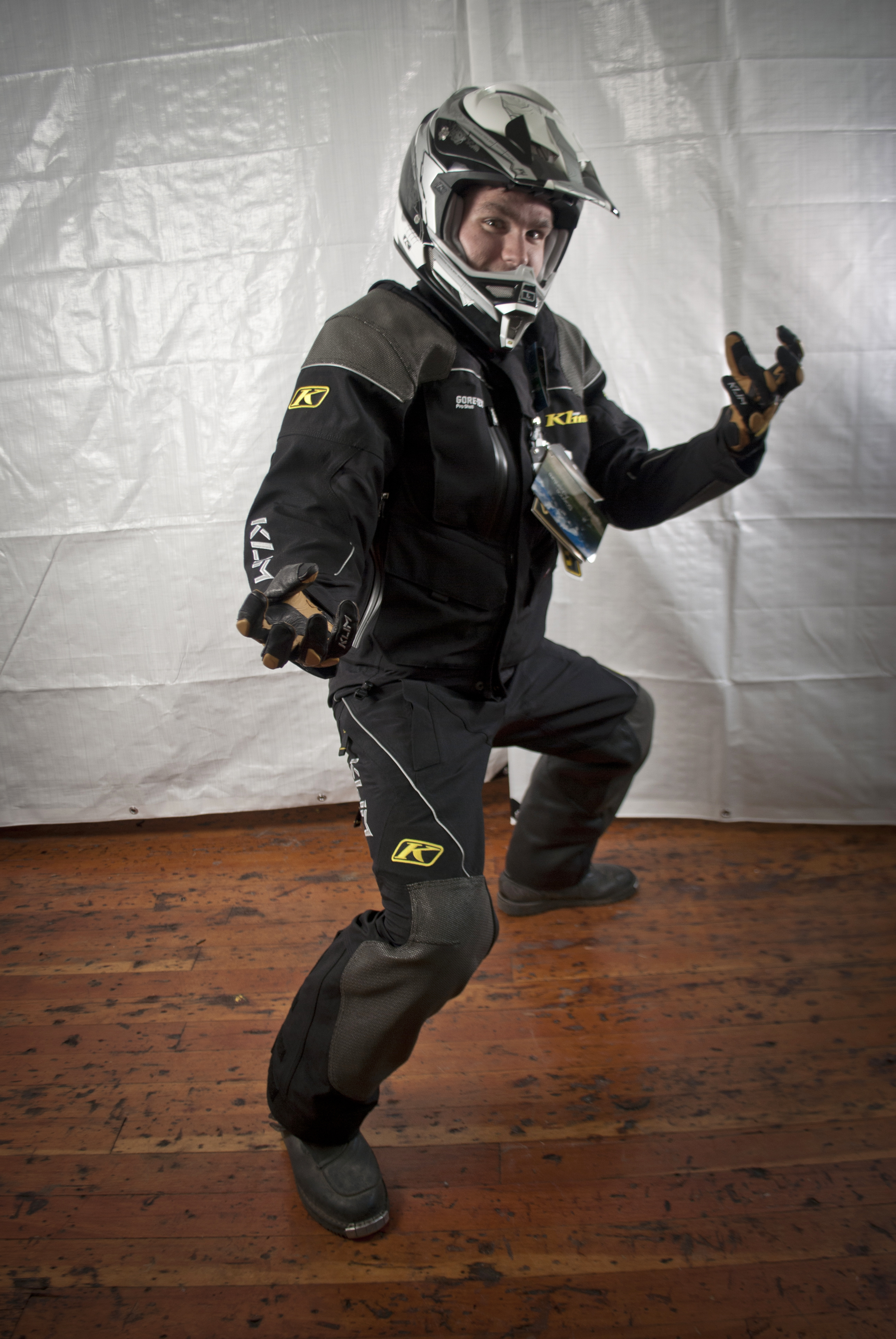 The Touratech-USA crew had the chance to model the new KLIM Adventure Rally Suits to give our customers an idea of how the different sizes fit. See the photos and profiles below, as well as the KLIM sizing charts to get an idea of what fits you.
For more info about the features of the KLIM Adventure Rally suit, click HERE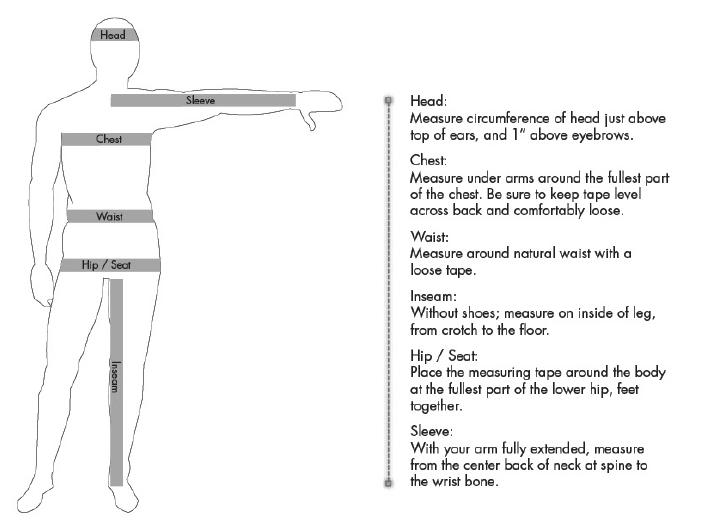 Paul Guillien
General Manager
5'10"
180lbs.
Medium Jacket
Size 34 Pants
"My favorite features are the built in hydration system and internal harness that secure the jacket to my torso. I also like all the pockets on the back which are great for stowing a tire gauge, head lamp, energy bars and other essentials that I want to always have with me."

Matt Willson
Sales & Website Marketing
6'2"
280lbs
2XL Jacket
Size 40 Pants
" The super-fabric in the elbows, shoulders, and knees feels like rhino skin. I feel so safe in this suit. I also love how the combination of the built in harness, kidney belt, and d30 back armor gives you tons of back support and helps your posture on those long stretches."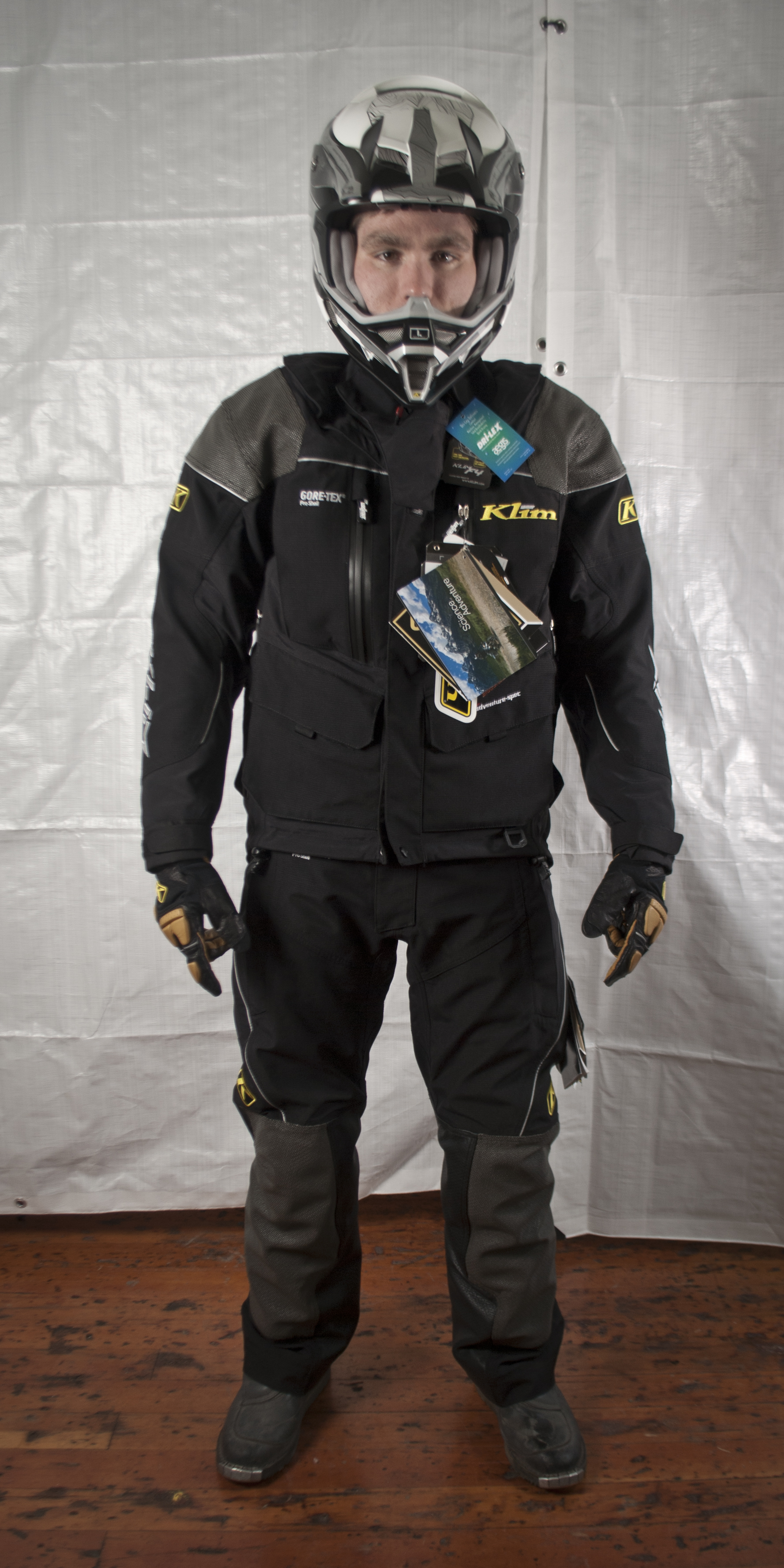 Justin W. Coffey
Sales & Social Media
5′ 9"
155lbs.
Small Jacket
Size 30 Pants
"I am really impressed with the level of thought that went into this gear. Every piece is engineered extremely well. I particularly like the vents incorporated in both the jacket and pants. They allow for a great deal of airflow, keeping you cool on long summer rides."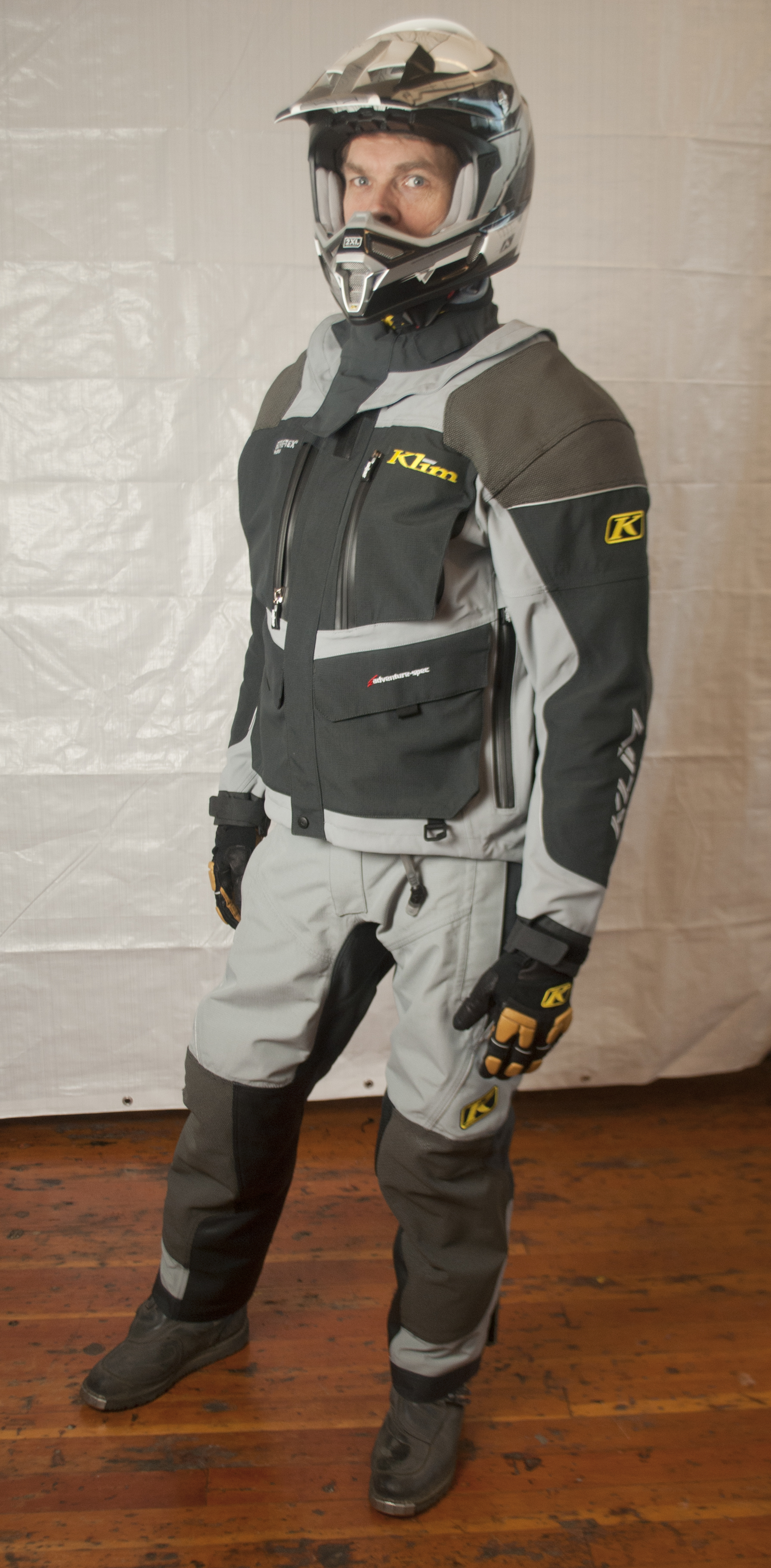 Tov Skeie
Sales & Customer Service
6'3"
185lbs
Large Jacket
34 Tall Pants
"I like the feel of the jacket and the ventilation system. The hydration system is well thought out. Overall a very well made jacket! I'll take one please!"

Andrew Sadler
Warehouse Manager
5'11"
230lbs
XL Jacket
Size 38 Pants
"I am impressed by the Pro-Shell Gore fabric, and the 'super fabric' on the shoulders and arms. I like it so much, I was the first person at the shop to buy one."
KLIM Sizing Charts and Measuring Instructions