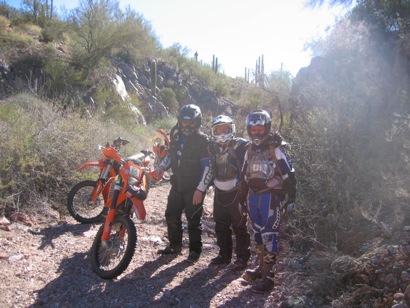 A few of the organizers with the Colorado 600 this past week got a little cabin fever due to the snow and cold weather in Colorado and found themselves in Wickenburg Arizona. Don Riggle, Executive Director of the Trails Preservation Alliance along with Rob Watt, TPA Marketing director put together a little adventure ride around the Wickenburg area. Joining them on the ride was Colorado 600 guide, Jim Burton, along with Paul Schluter, Greg and Sue Fleming, and Robert Stickler.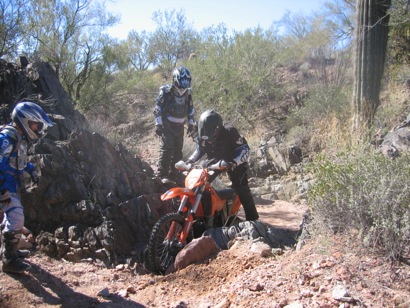 Watt tells us what's great about riding in AZ is all the open access to BLM and State lands. "There are roads every where you look", Watt notes, "as long as you are willing to explore, you'll find great trails". Some of the roads got into a little more than they could chew, but what was great about that, they could turn around and just go back a little ways and find another road to explore. Due to the cool mornings and the shorter day, they were only able to get about 175 miles each day. Riggle said, "175 miles was just enough each day, with all the exploring we did". Arizona has so much mining history around the Wickenburg area, you can spend days just exploring all the old mines.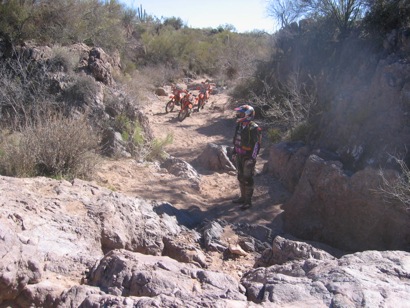 One of the days, their route took them in the higher mtns above Wickenburg near Hillside AZ. The road had been pretty primitive and well marked on their maps and GPS, but led them to the edge of the Santa Maria river, which was about 75 yards wide and filled with boulders and deep sand. Rob and Jim waded to the other side of the river to check it out but notice a gate about 1/4 mile down the road. There were signs saying, no trespassing so the group decided to save their energy and not ford the bikes through the river and turned around. Watt said, "It killed us not to go on, but we only had 30 miles left on the two 950's and we didn't know if there would be a locked gate later". Come to find out they made a good decision, on the other end where the road came out to the pavement, there indeed was a locked gate. Sometimes it's best save a route for another day.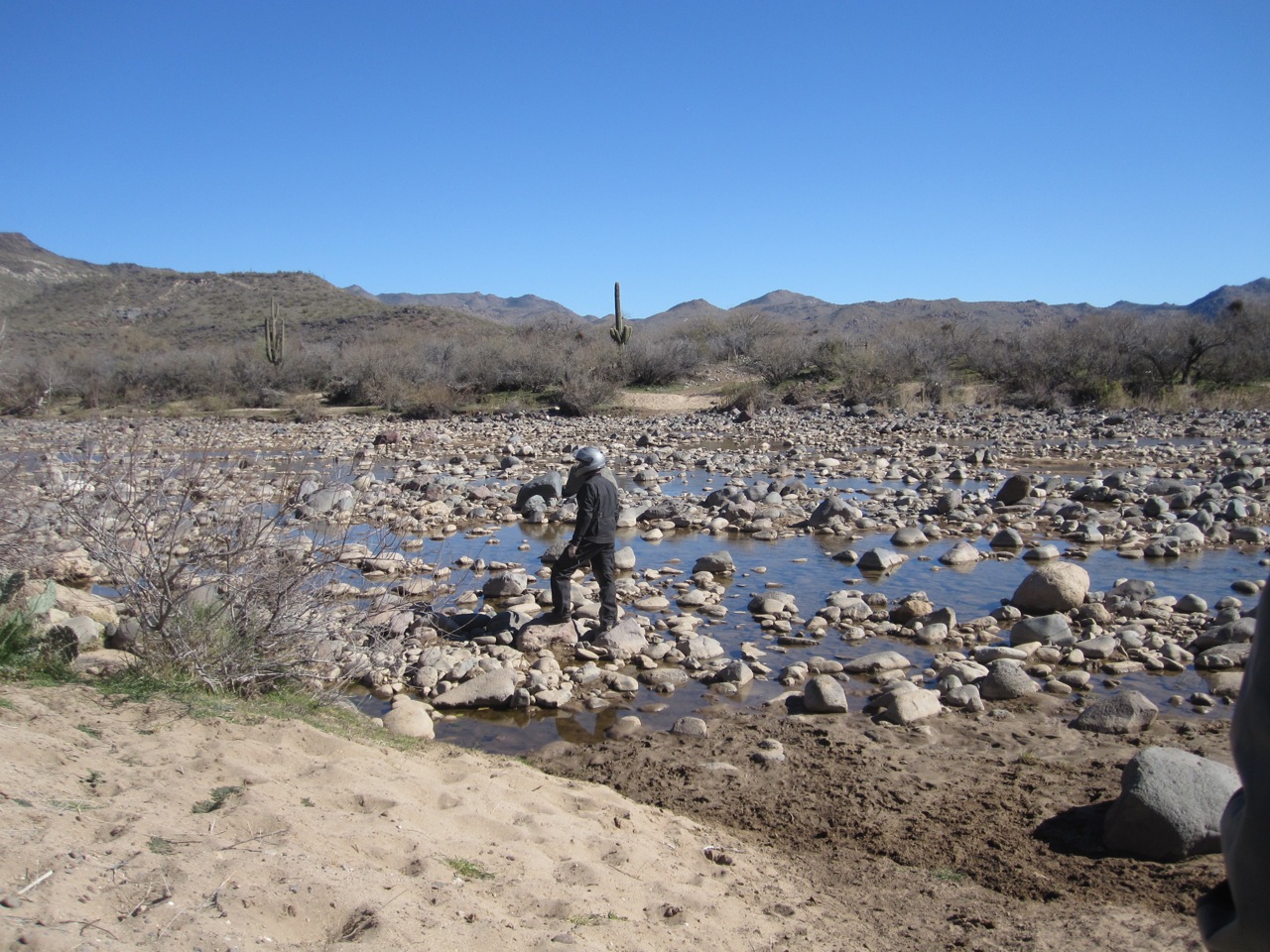 Now it's back to Colorado to start working on the Colorado 600 and the constant effort to keep our trails open in Utah, New Mexico and Colorado.