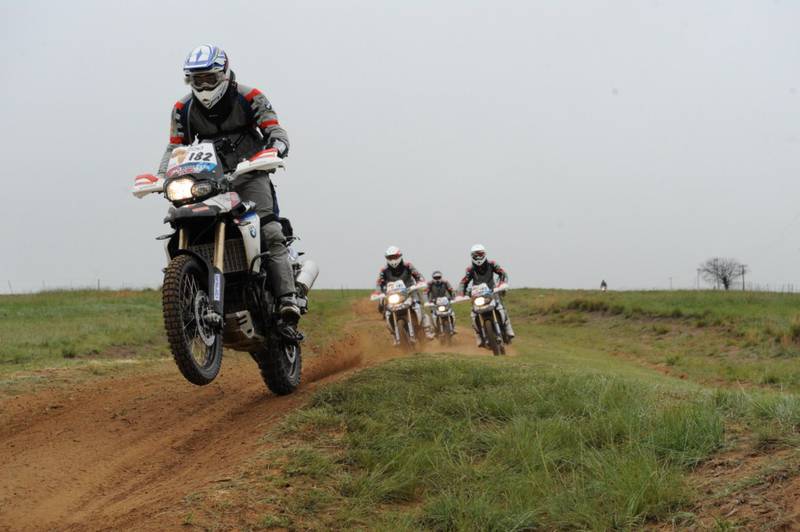 Exactly at 5.30 am we are jolted out of our dreams by the blow of a loud compressor horn – half an hour before the official waking-up time! The perpetrator is still being sought. But even if he will turn himself in nobody will forgive him, because time is very precious at the moment. Just in time for the start the pouring rain stops. With temperatures around 12C and dense fog putting the waterproof inlay inside the jacket is advisable.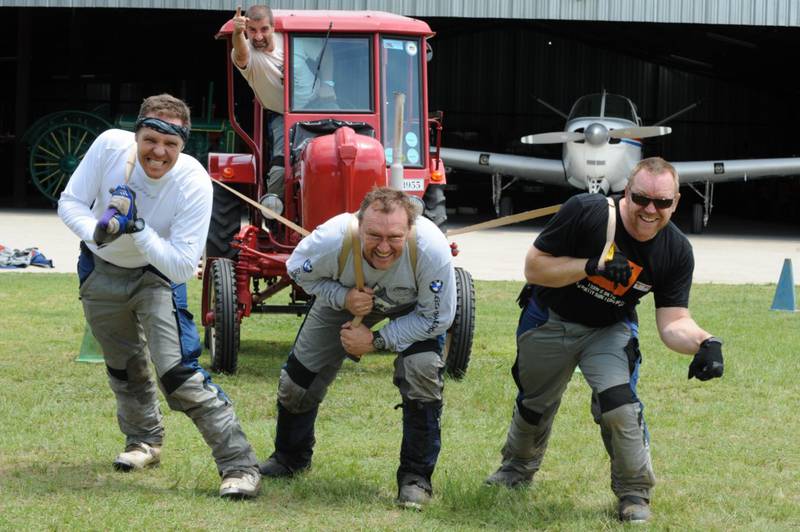 A tractor is the centre of attention when the first special test called "Farmer's Life" takes place at Jan Randell's museum. Three men have to pull a red Porsche tractor as fast as possible from one point to another. With sitting behind the steering wheel, giving good advice and cheering for their team mates the journalists accompanying the teams have the best of it. The second contest is about balancing a giant tractor tyre around a row of cones. This strenuous exercise at an altitude of 1500 meters is especially exhausting for those usually living at sea level. But all of the competitors are sweating the same.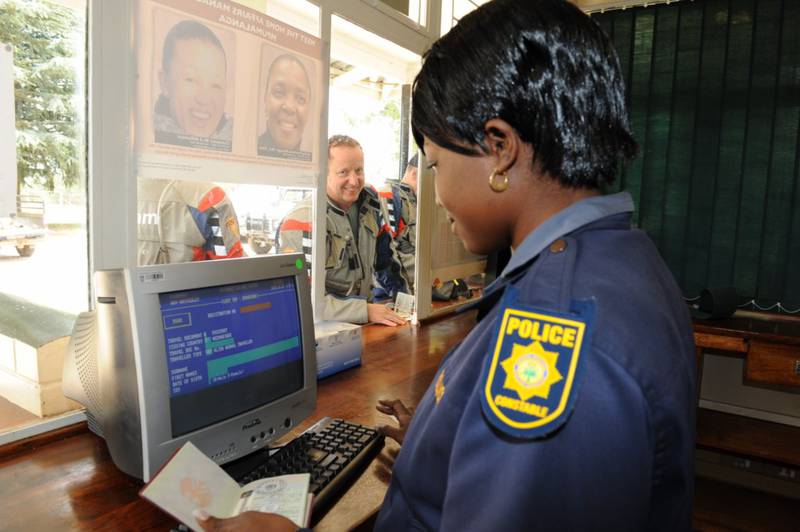 Crossing the border between South Africa and Swaziland is an experience of its own kind. Quickly declaring 60 foreign motorbikes and stamping the riders' passports is a logistic challenge for the officials working at this usually rather laid-back frontier post. But they take it in a friendly and easy-going way which can rarely be found elsewhere. In exchange for the black baseball caps with the Trophy logo the ladies working at the immigration office hand out condoms to the riders – in the fight against AIDS condoms are usually disposed for free at the South African borders.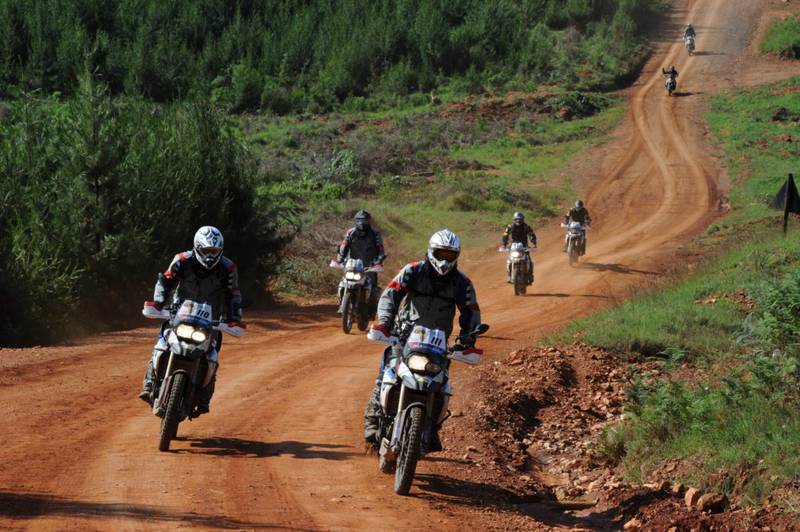 A red sandtrack leads over lush green hills with dense pine woods to the next special stage – a truly tough one! A deep mud whole has to be crossed on a defined route, which is hard to do without getting stuck and drowning the GS up to the seat. Only with the right riding technique the front wheel can be lifted onto the nearby banking to continue the ride. A bit further on a river-crossing is coming up. The third special test called "Swasi River Crossing" means pushing the GS through a big river full of slippery rocks – luckily there are no crocodiles or hippos waiting.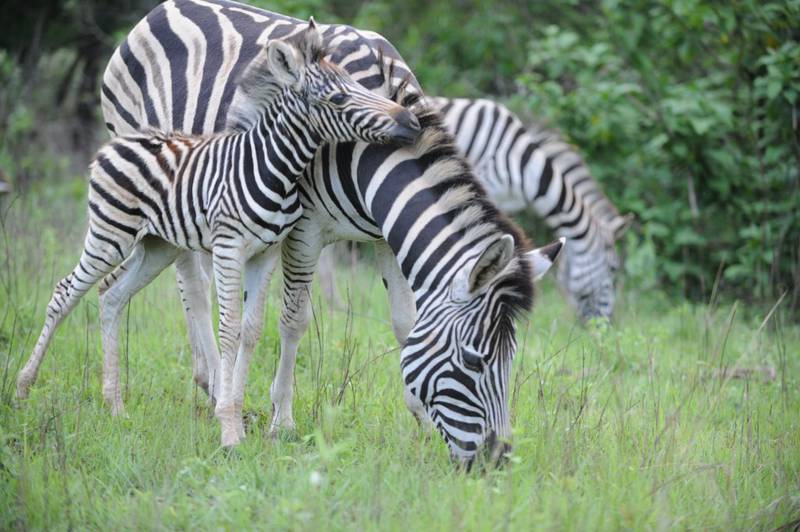 At the camp of Mlilwane, where the Trophy participants pitch their tents, Zebras are grazing at sunset, monkeys are swinging from eucalyptus tree to eucalyptus tree, poisonous snakes are crawling through the bushes and a group of locals is impressively performing a traditional dance.
Surely the boys will sleep well tonight!
Overall results after the second stage:
UK – 49 points
ZA – 41 points
DE – 39 points
CA – 38 points
ES – 33 points
SK – 31 points
USA – 27 points
IT – 20 points
AT/CH – 17 points
JP – 8 points
View the Photo Gallery to see new photos updated daily during the event!
Text: Ramona Schwarz
Pictures: Herbert und Ramona Schwarz