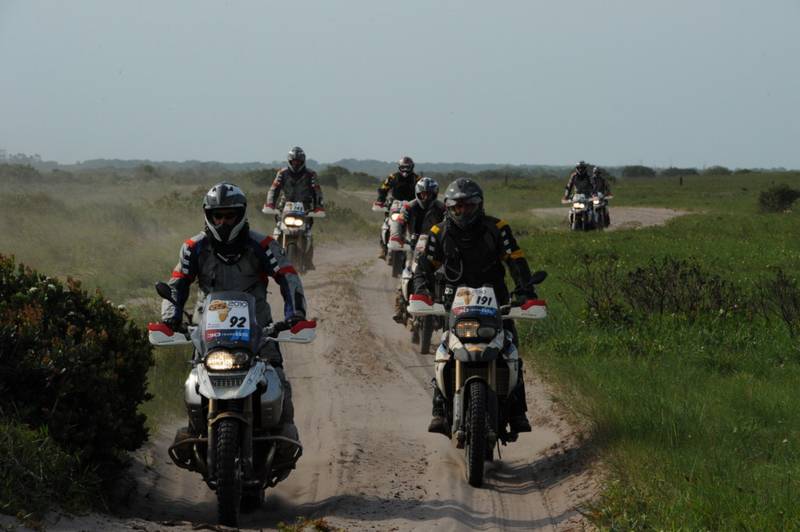 At 5:30 am the alarm-clock goes off without mercy – no matter how late it was the night before. And it gets late into the night quite often. Uploading pictures, movies and texts from Swaziland onto a German server via satellite or a not very reliable UMTS connection can be really tricky. As a consequence you keep trying again and again until it is finally 4 o'clock in the morning. Completing an exhausting daily schedule after only one and a half hours of sleep is quite challenging.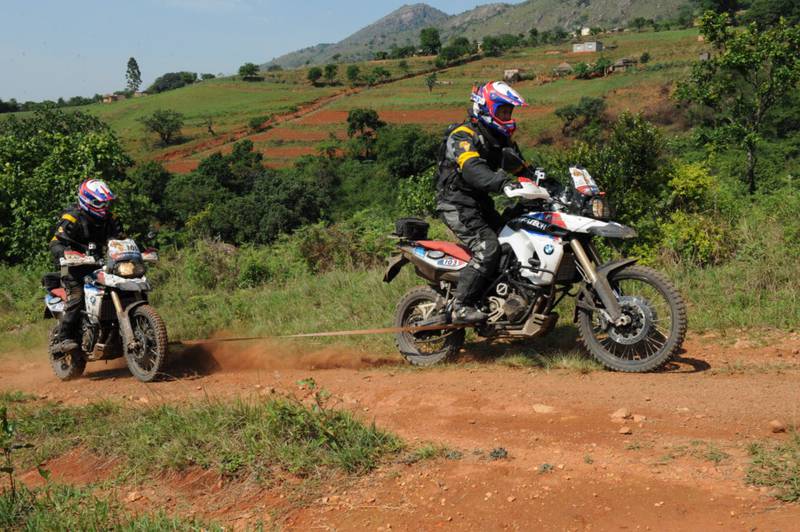 But all this is outweighed by many great moments, e.g. when you watch most of the riders being capable of towing one of their team mates over a distance of two kilometers while having to cross a river, riding up a slope and over gravel, like they have to do in the special test "towing". Or watching 10 speeding motorbikes approaching in deep sand and you realize how much the riders are enjoying themselves. Or watching a strong team helping a weaker one – yes, that's also happening here, but we won't tell who it is.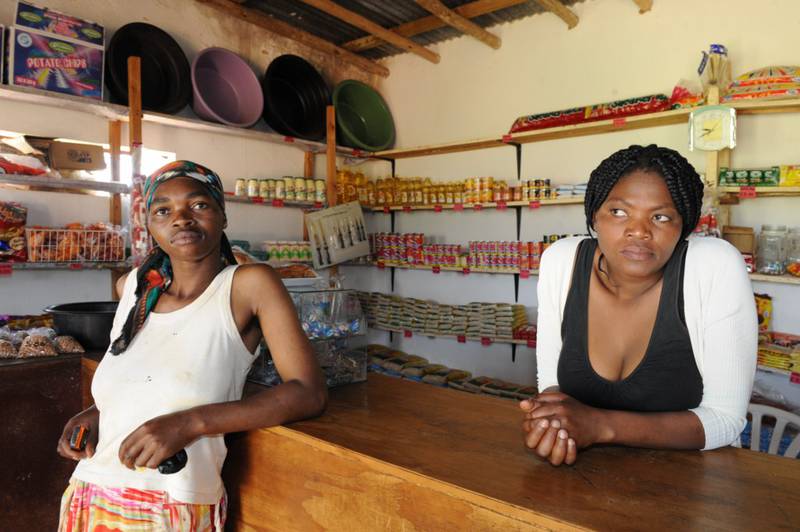 We also crossed another border today heading from Swaziland to Mozambique. Crossing the border was easy and done in half an hour, which was not what we had expected. In Mozambique you can find all kinds of roads ranging from tarmac to pothole covered tracks to sandy trails. The last 30 kilometers before reaching the Indian Ocean took the riders through a dune-like territory, which was quite hard work. Most of the riders rewarded themselves with diving into the Indian Ocean as soon as they reached the camp.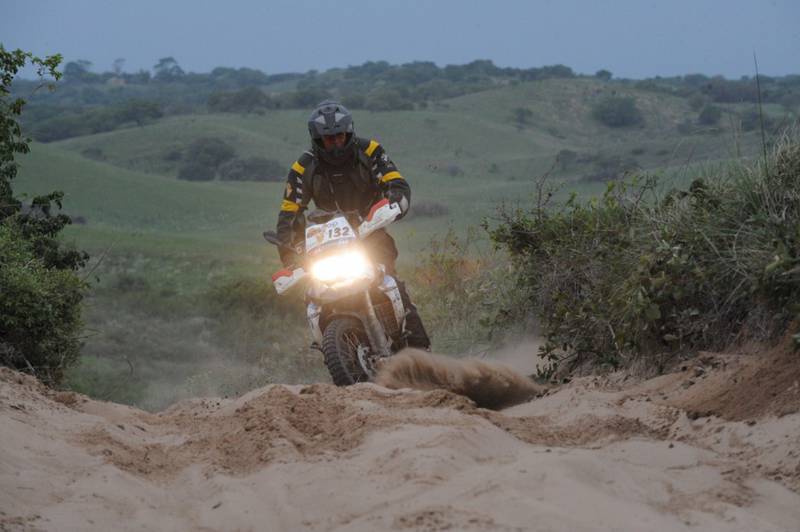 Now it is past midnight again and this text still needs to be uploaded. And tomorrow morning we will continue at 5.30 am. We will go back to South Africa – hopefully with as many good impressions as we have got so far.
Ranking:
1. UK – 73 points
2. SK / DE – 61 points (same scores)
4. ZA – 60 points
5. CA – 59 points
6. ES – 53 points
7. USA – 46 points
8. AT/CH – 44 points
9. IT – 39 points
10. JP – 27 points
Text: Ramona Schwarz
Pictures: Herbert and Ramona Schwarz
View the Photo Gallery to see new photos updated daily during the event!