By Ron Lieback
Bashes happen. It's all part of the ride. Here's why you should make a skid plate a necessary upgrade to your ADV ride—a first upgrade hopefully.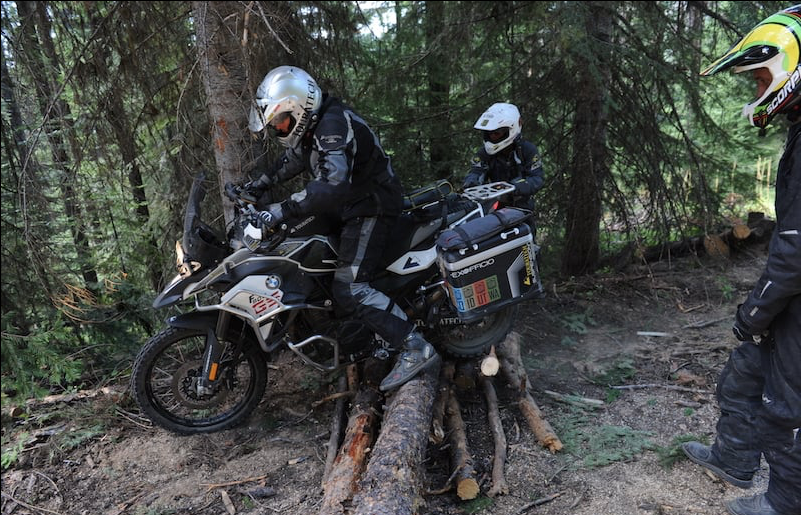 Your Adventure bike's most vulnerable section resides at the gut of the engine. For ADV riders, this gut often gets kicked with rocks, stumps, and those fallen trees that appear out of nowhere.
And just like someone kicking you in the gut, your bike feels much pain from exhaust dents that restrict exhaust flow to a cracked block that quickly ends your day.
But this pain is preventable with the proper protection: a skid plate. Not just any skid plate, but one that will endure endless beatings.
Many of the world's most popular ADV tourers, from the BMW R 1250 GS to the KTM 1290 Adventure R to the Harley-Davidson Pan America, arrive with a stock skid plate. Most of those stock units are flimsy, though, and will dent or crack when bashed, leading to immediate or future issues.
These problems could be simple, such as a dented exhaust pipe, but others can be more disastrous, such as a cracked engine block that spews oil, or a ripping off exhaust or linkage.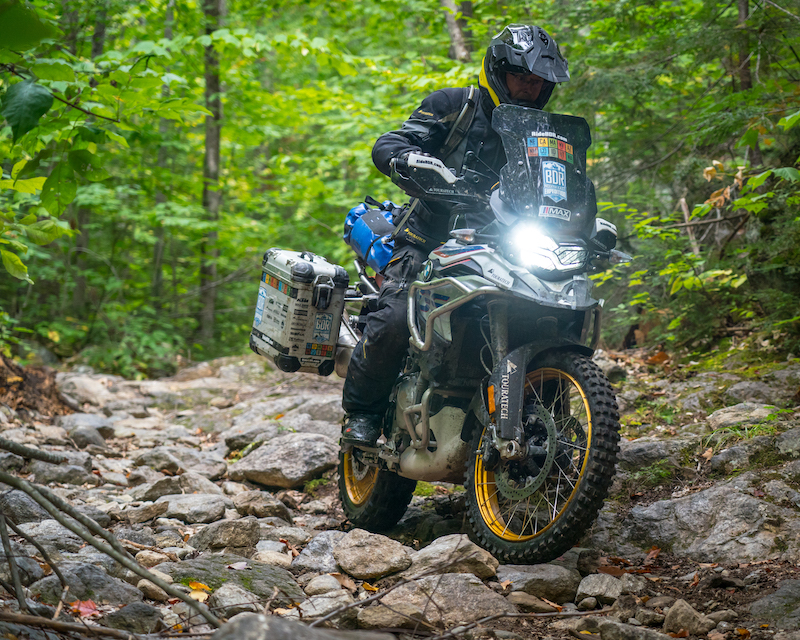 With that said, here are some reasons why you should wisely invest in an aftermarket skid plate.
Protects Frame: Next time you see an adventure bike that's actually ridden off-road and doesn't have a skid plate, check out the frame. It's likely flattened and scraped badly. Constantly bashing frames can tweak the engine's alignment in the frame, something that will have you wearing chains quicker and feeling unbalanced.
Protects Exhaust: A dented exhaust decreases performance. And if you smash the exhaust hard enough, you may tweak the bolts on the engine head. That's a dire situation, and of course, super costly.
Protects Oil Filter: I ripped off an oil filter on my first ADV bike, a 2002 V-Strom DL1000. And I was about two miles away from any public roads with no phone reception, but thankfully on even terrain. I had to push that heavy SOB all the way out. A skid plate would have saved me from all the madness. Busting an oil filter can also lead to a crash due to slick tires.
Protects Lower Engine: Not only is a damaged engine pricey to repair, but it also means downtime from riding. Protecting your engine is a must for any off-road riding.
Protect Linkage: Ever bend linkage or got a rock stuck between your engine and the brake pedal? This happens often. A skid plate deflects rocks, keeping them away from your rear brake and shifter linkages.
Allows Sliding: Besides protection, another benefit is the slide factor. It's a fun technique to learn and allows you to descend stiff cliffs. With the proper brake control, you can glide down cliffs that once looked unrideable.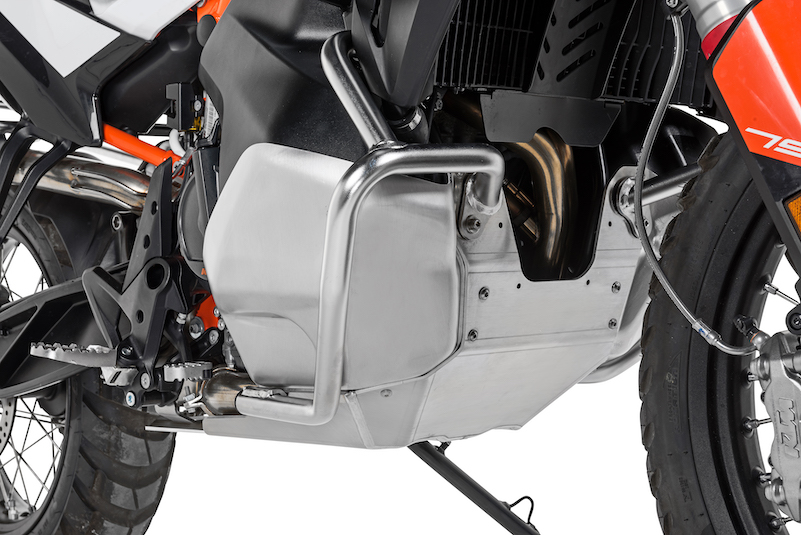 What Should You Look For in a Quality Skid Plate?
The more you ride off-road, the pickier you need to be when purchasing a skid plate.
The first thing to look for? The type of metal.
The optimal choice is aluminum, which protects but will also dent if needed instead of cracking or being so rigid that it'll damage the mounting points. Aluminum also won't add much weight to your ride.
Speaking of mounting, that's the second thing to look out for. Skid plates should install in solid locations along the frame, and be simple to install. In addition, the mounting brackets and hardware should all be quality steel.
A bonus would be a skid plate that provides quick and easy access for oil filters and drain plugs. A few, like the Touratech RallyeForm, pivot out of the way by removing only a few bolts.
I installed the RallyeForm on my KTM 1190 Adventure R, and oil changes are easy. Just remove the two bolts at the bottom of the frame, and the entire 4mm aluminum plate pivots forward, allowing quick access to the oil filter and drain plug.
Another thing to look for is optimal welding. Skid plates take much abuse, and the last thing you want is a weld to bust. This was another thing that attracted me to the RallyeForm. It contains now welds and is built from one sheet of rounded aluminum pressed with 500,000 pounds of force.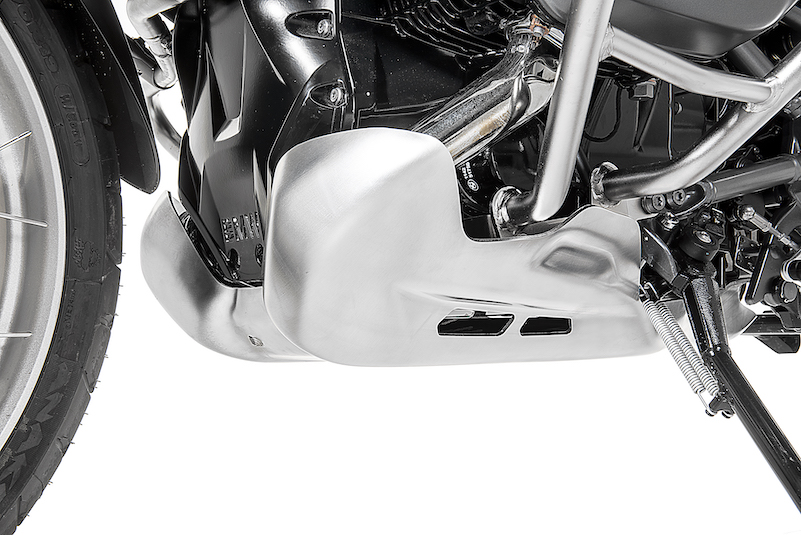 Is a Skid Plate's Price Truly Worth It?
The cost of a skid plate is minimal compared to repairs, especially on those European rides, and worth every penny. Unfortunately, I found out the hard way a decade ago aboard my Multistrada. A tree suddenly appeared around a turn, and I destroyed my exhaust mid-pipe, which is not cheap.
Most cost under $500 and can save you hundreds of dollars in repairs. Plus, they add a rugged look to any adventure bike and allow you to learn some slide riding techniques.