Shield your KTM 790 with next-level armor by installing the Stainless-Steel RallyeForm Skidplate. The engineers at Touratech have developed the ultimate in protection with this ultra-strong stainless-steel skid plate. Protection is extended upward from the stainless-steel base skid plate with integrated 3mm aluminum guards to protect the low-slung fuel tanks.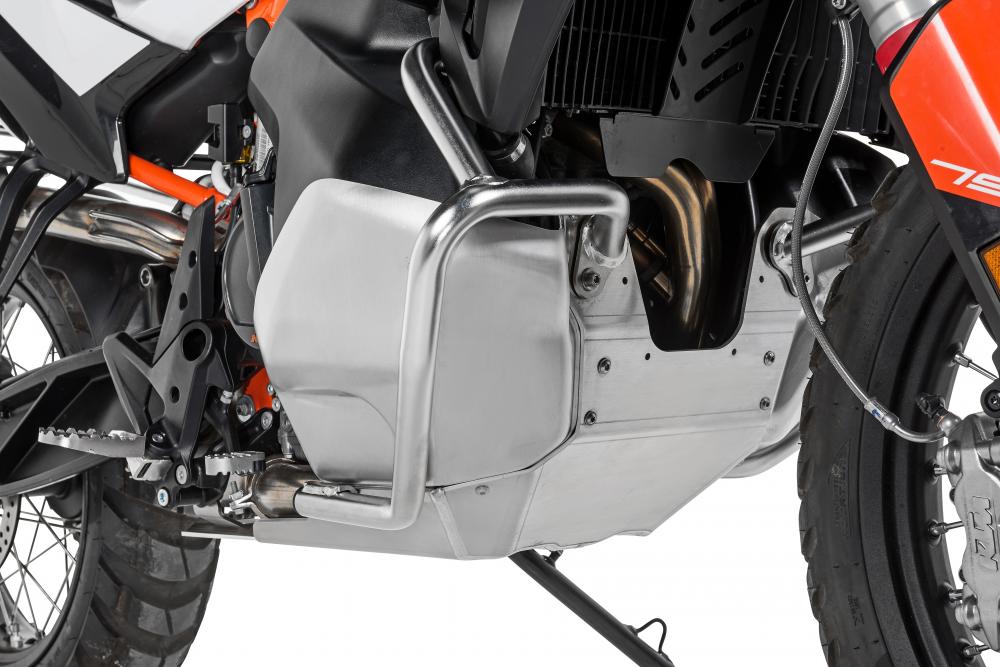 The stainless-steel lower portion is designed to give the maximum protection during hard hits on rocks, stumps, or bottoming out the bike off-road. If the ultimate in protection is what you seek for your KTM 790, look no further. The overall design fits the KTM 790 like a glove to maximize protection while keeping the bike streamlined and agile.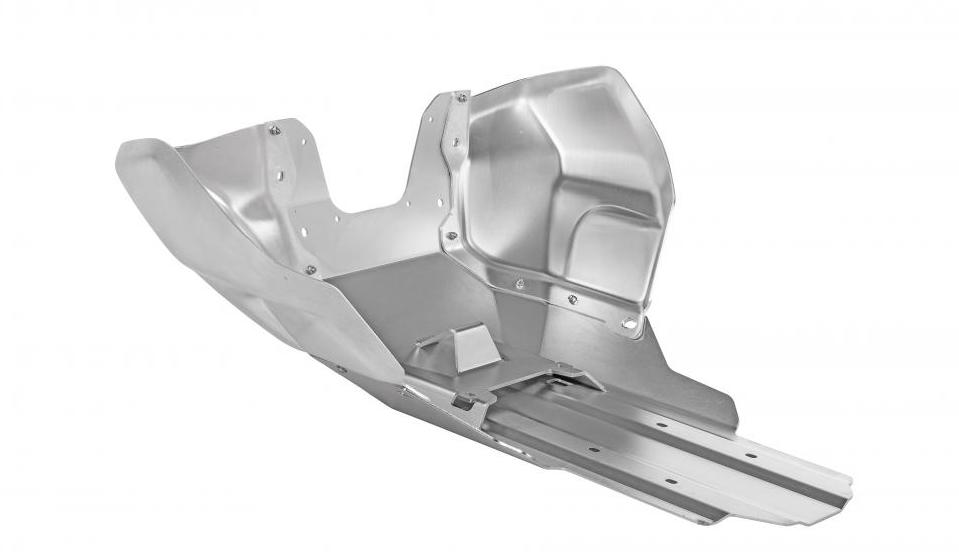 There are two color combinations available: silver base with either silver or black tank guards. Unlike other products on the market, the RallyeForm skid plate can be combined with Touratech engine and fairing crash bars for complete protection of your 790.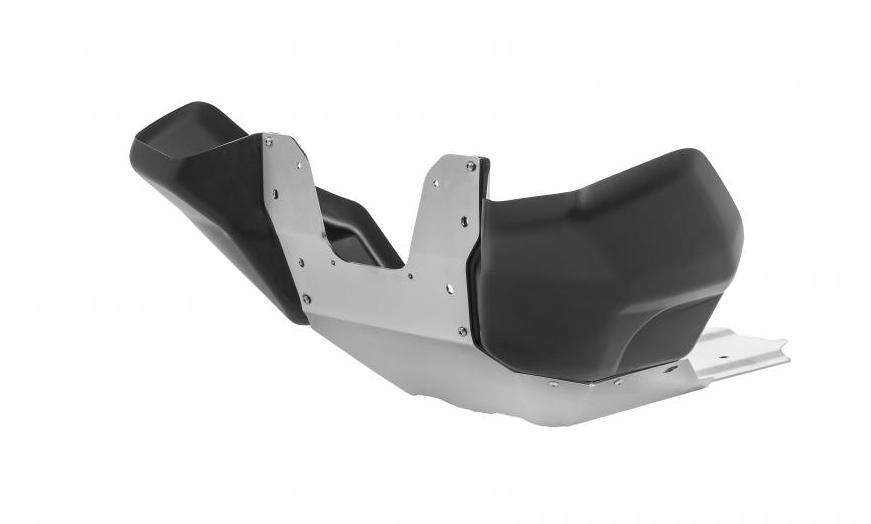 The KTM 790 is one of the most athletic twin-cylinder motorcycles in the ADV class and it entices riders to explore off the beaten path. The stainless-steel Rallye Form skid plate gives your KTM 790 the best protection on the market, so you can explore rugged terrain with confidence. When the going gets gnarly, stainless-steel is the ultimate shield for your KTM 790!