Words and Images by Eric Archambault
I've used every motorcycle focused Garmin GPS released within the last decade, and have experience with their earlier offerings going back to 2003. I think somewhere I even still have a Garmin GPS 3+ tucked away. After a few months using the Garmin Zumo XT it is an understatement to say I am impressed by it. It's easy to see that Garmin has taken note that the adventure motorcyclist is an important market segment for their motorcycle GPS units. This newest generation Zumo unit not only shows a focus on the adventure motorcyclist, but also throws a shot across the bow of many of the smartphone or tablet based GPS apps on the market. Here are the top five things that impressed me the most.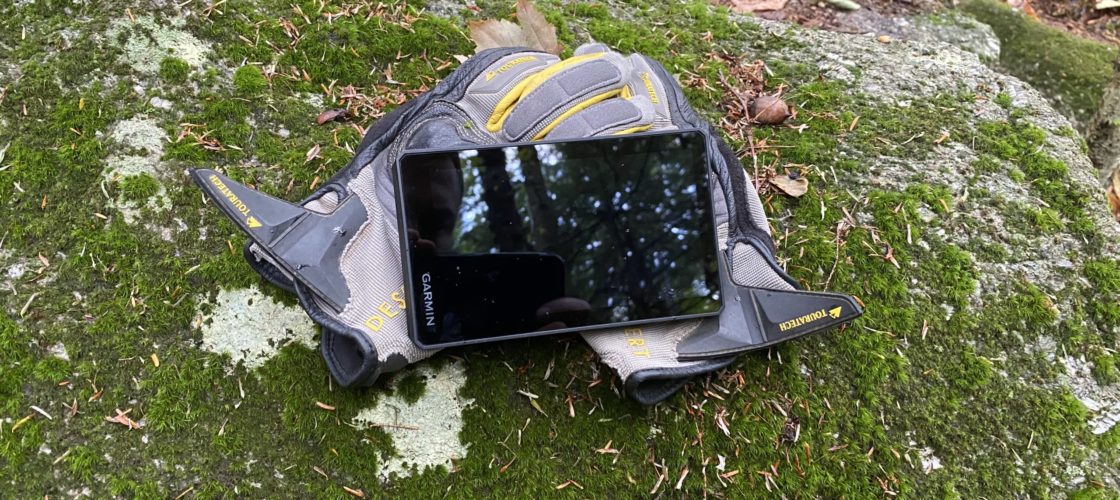 Screen
The massive 5-1/2" diagonal screen is hard to miss, but it is also a glass HD screen. Garmin retained the glove friendly nature of the previous screens, but with a brightness and image quality that is on par with any smartphone navigation app I have come across. No longer is the choice between a glove friendly screen on a IPX-7 hardened unit and a modern high resolution screen.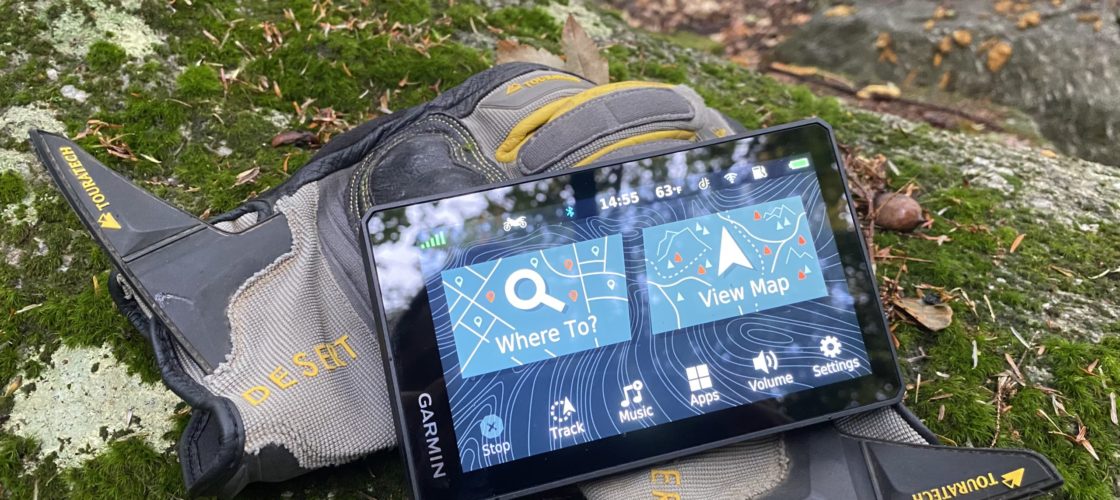 Maps
The Garmin Zumo XT comes with both City Navigator (the standard road maps) and Topo Active PS (Power Sports) pre-installed. Topo Active PS is a topographic map layer that can be used in conjunction with City Navigator, in place of the previous method of running separate 100k or 24k topographic maps. Turn-by-turn routing is still possible with topographic information being shown on top of the City Navigator map. When I compared the map detail of the new Topo Active PS side-by-side with the 100k Topo on my Garmin Montana 600 at an 80' scale of zoom I only found a negligible level of detail loss.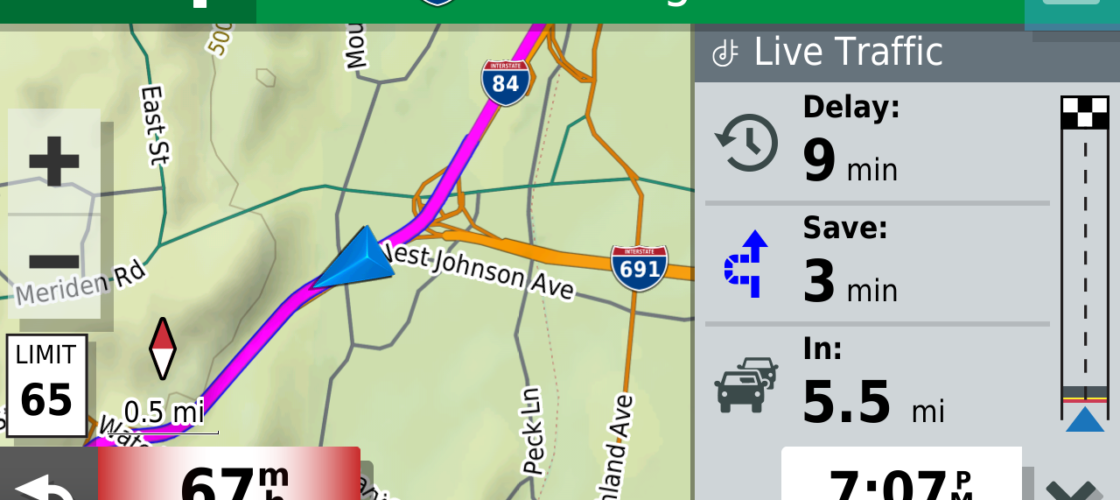 Enhanced Bluetooth Connectivity
On previous Garmin Zumo GPS units the Bluetooth connectivity was focused on getting music and turn-by-turn instructions into a riders headset. On the Garmin Zumo XT that functionality is retained, but traffic and weather information is also provided. The use of Garmin Drive app on a connected smartphone not only provides the ability to see traffic issues ahead, but reroute to avoid them. For years I have felt like I needed to compromise to get the best GPS information at the cost of realtime traffic information, no more is that the case.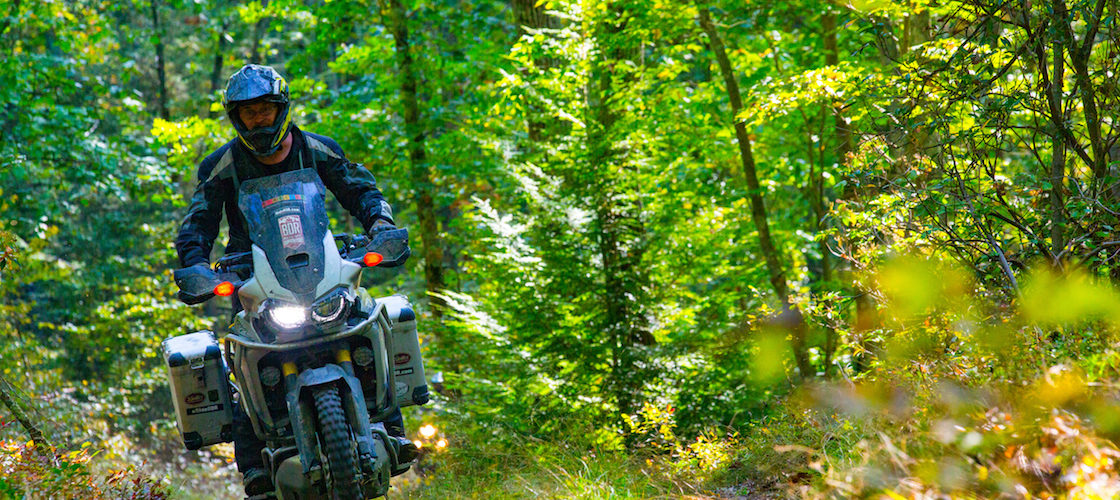 WiFi
The need to connect my GPS unit to a computer for updates often left me either installing a six month backlog map and software updates right before a trip or using old maps and software. The Garmin Zumo XT has the ability to update using WiFi. I noticed a couple of times updates were being installed when I would get home and park in the driveway before the unit powered down for the night.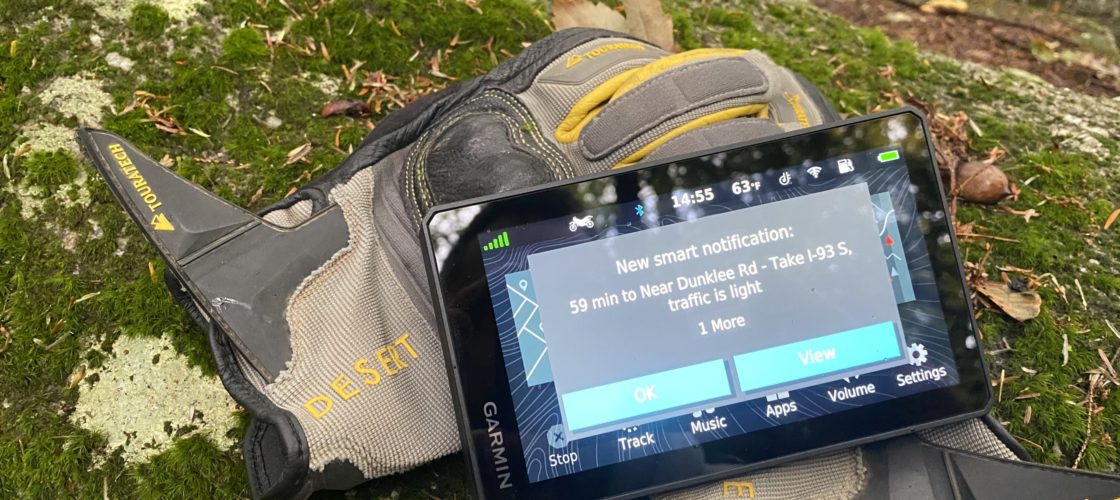 Adventure Rider Focus
Accessing the track manager is now quicker, and with an easier to use menu. The addition of both the iOverland and Ultimate Public Campgrounds apps puts more useful resources at the traveling motorcycles fingertips, even without cell service.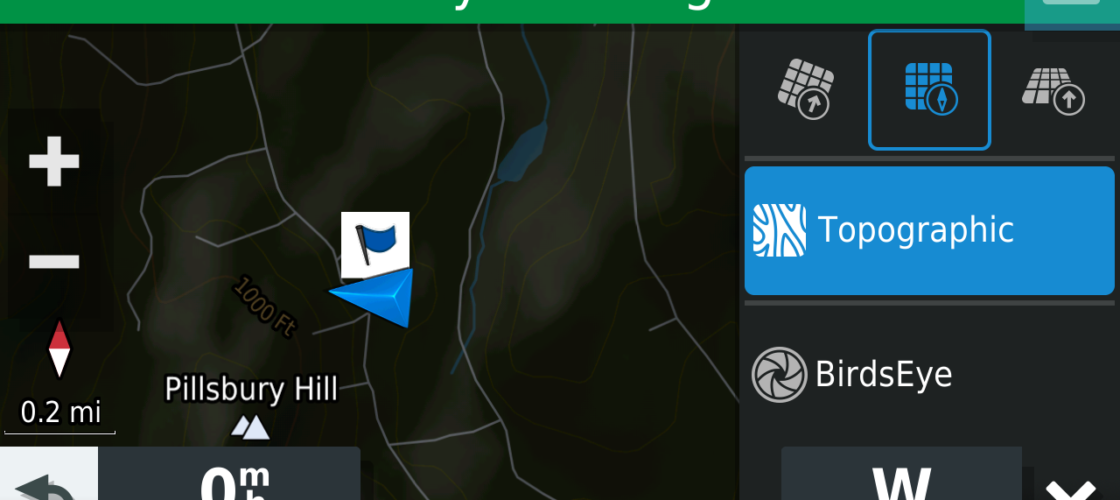 In the past when a Garmin Zumo series GPS unit would be released I would spend some time to familiarize myself with it. Generally after a few weeks, or a big trip, I would return to my trusty old Garmin Montana. On the earlier Zumo's the slightly larger screen and Bluetooth music wasn't enough to pull me away from an interface that I have logged over 50k miles using. This time the Garmin Zumo XT has worked it's way into being my day to day use GPS. The large modern screen, realtime traffic information, and map layers were all features I found too useful to give up. The Garmin Montana will still be my goto unit for dirtbike use and times that I plan to heavily use waypoints. When it comes to the navigation functions that adventure riders are looking for the Garmin Zumo XT hits it out of the park, both on the road and navigating with tracks. Not to mention it is less expensive than the Garmin Zumo 595LM that it replaces!
Eric Archambault is one of Touratech-USA's Adventure Experts and an original member of the Touratech-USA race team. Eric finished 2nd in the Adventure Bike class at the 2014 Desert 100 aboard a KTM 950 Adventure. His love for two-wheeled racing spans many disciplines, from west coast desert racing to east coast hare scrambles, navigation rallies to mini-moto racing. He is currently focused on all things GPS, running laps on the woods course in his backyard, and racing vintage Vespas and obscure European mini-bikes at local kart tracks. 
Check out his mechanical adventures and other GPS musings at www.Six-Zero-Three.com