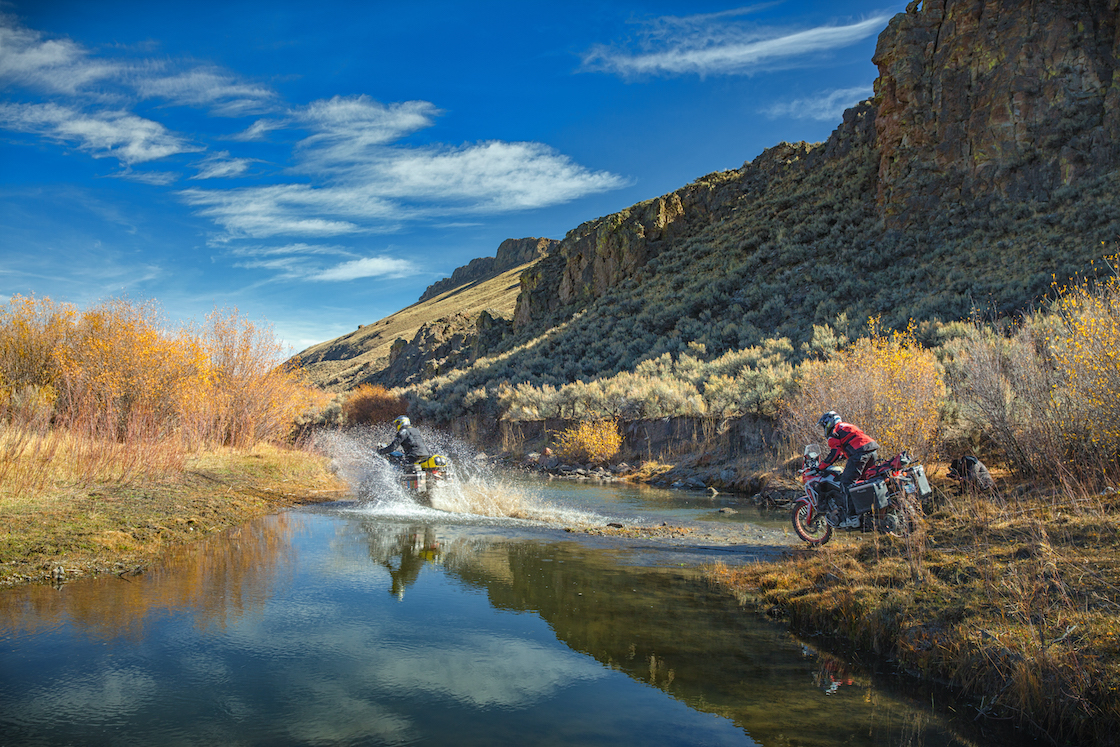 Honda Africa Twin CRF1000L & Adventure Sports Touratech Cartridge Conversion Features:
•Easy Installation with simple "drop in" set-up. No irreversible machining or rework required. This kit includes everything you need to install the cartridge system in each fork leg. The cartridges come pre-sprung, filled with oil and charged with nitrogen. Simply install and ride.
•Closed Cartridge separates the air and the oil to prevent oil foaming. This direct damping technology ensures that your fork will have smooth and consistent performance even in punishing environments.
•Separation Bladder delivers lightning-fast responsiveness due to minimal friction and eliminates foaming by pressurizing the oil.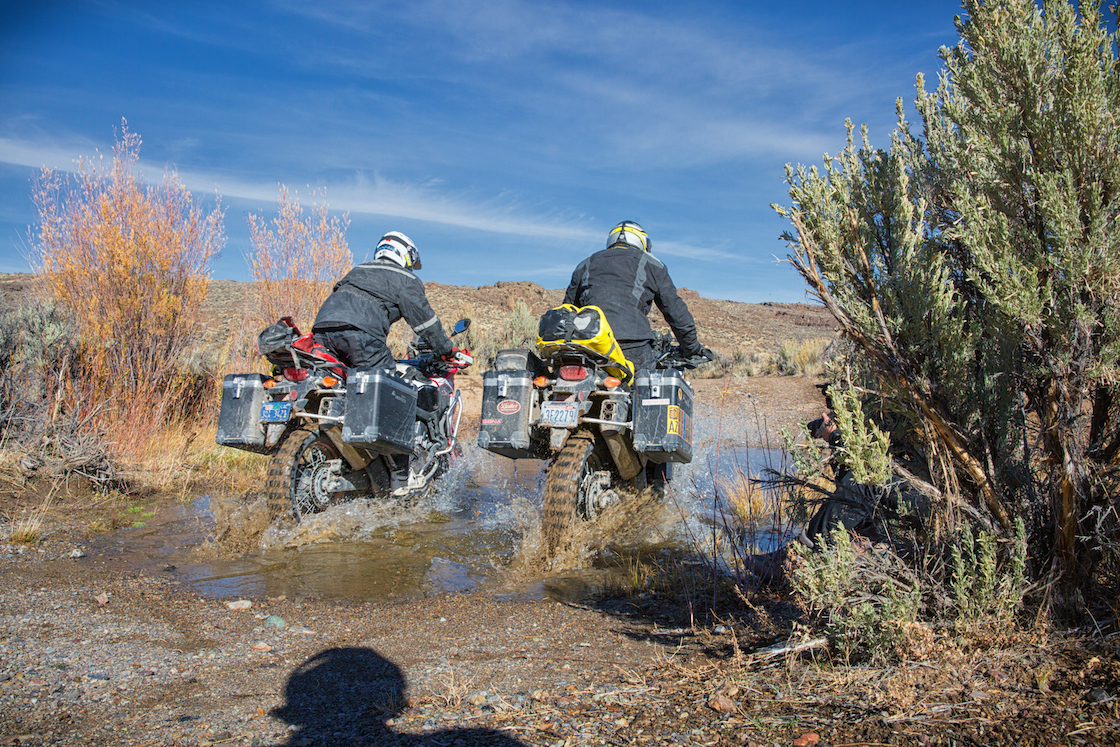 •Adjustable compression damping allows absolute control of fork tuning to give you the precise handling characteristics you want in any conditions. With 20 clicks of adjustment, you can control how fast the fork compresses. If it feels too firm, you can reduce the compression damping. If the bike is going through the travel too quickly, feels too soft, or is bottoming out, you can increase compression damping.
•Adjustable rebound damping allows you to fine-tune the ride characteristics to meet your preferences. With 20 clicks of adjustment, you can control how fast the fork moves back out. If it feels bouncy you can increase compression damping. If the fork is progressively using up travel (packing) you can reduce rebound damping.
• Preload Adjustment is easily done by turning the durable steel nut on both legs to achieve proper ride height and use the suspension to its full potential.
• Easy Access with all adjustment screws located on top of the fork legs. Compression damping, rebound damping, and preload can all be adjusted while sitting on the bike. This makes it easy to adjust the suspension and have it perform just the way you want it.
•Hydraulic Bottoming Prevention – Like a pillow to prevent the fork from bottoming out suddenly, the hydraulic end stop offers secondary compression damping to smooth out the ride.
•High-strength 35mm aluminum cartridge body is lightweight and maximizes heat dissipation to ensure consistent damping.
•Large volume cartridge holds more oil resulting in cooler operating temperatures, consistent damping, and longer life.
•Chrome-plated steel piston rod prevents wear and offers maximum strength and durability resulting in a smooth action.
•Includes custom spring selected for your weight and riding style.
•Damping set up for fully-loaded Africa Twin right out-of-the-box.

Why is a closed cartridge system better?
1.) Damping oil is separated from the nitrogen which prevents foaming. This results in unmatched consistency in damping. An open system loses damping the harder it is ridden as oils gets mixed with gas.
2.) Closed systems allow the selection of different oil specifications for damping versus lubrication. Heavier oil is better for lubricating, while a lighter weight oil is better for damping. A closed system allows the engineers to select the best oil for each job which dramatically improves performance. Open systems have to make a big compromise with oil selection because they must choose an oil type that is resistant to foaming, can provide lubrication and also work for damping. The result is an oil specification that is not the best for any single job.
3.) A closed cartridge is a self-contained "drop-in" solution that offers unmatched performance. It's like a Touratech Extreme Shock for your forks.