Cylinder Head Guards for the BMW R1250GS
Dings, scratches, scrapes, or even a cracked valve cover can all be results of a simple tip-over on an R1250GS. With its wide boxer-style engine, the valve covers will hit the ground when the bike goes over. Touratech aluminum Cylinder Head Guards offer lightweight and low-profile protection for your BMW's engine.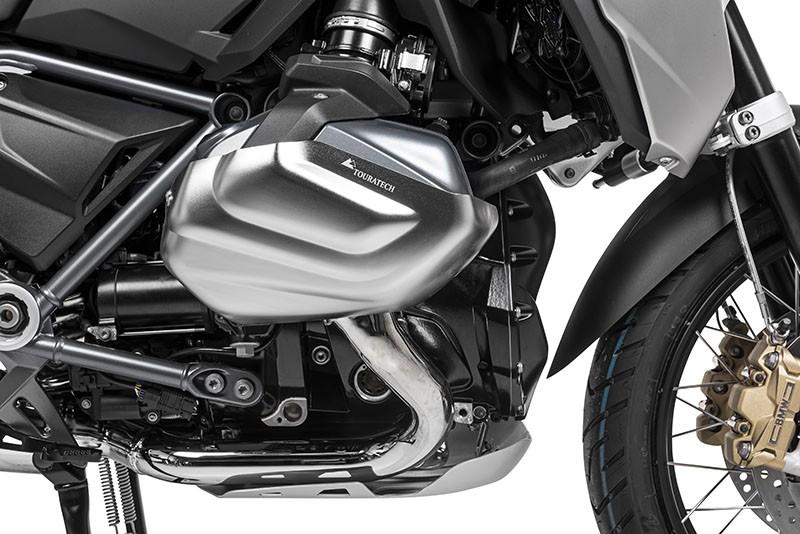 We have two versions available! Either made of heavy-duty stainless steel or lightweight 4 mm thick anodized aluminum, these guards install quickly and easily to existing mounting points on your 1250GS' engine. The design of the head guards follows the original lines of the BMW and the available stainless, silver or black anodized finishes give the bike a sleek look.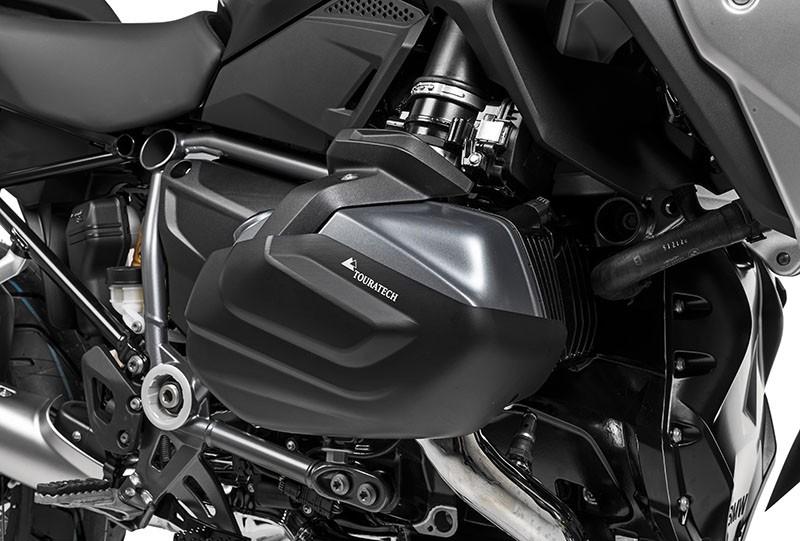 For those that want simple and lightweight protection for their R1250GS valve covers and cylinder heads, these guards from Touratech are a great alternative to crash bars or a great addition for those who want the most complete protection possible.
NOTE:
If you want to use with Touratech Engine Crash Bars you need this spacer kit: 037-5169
If you want to use with the OEM BMW Lower Crash Bars, remove the rubber bumper.
PRODUCT FEATURES
Protects R1250GS valve covers and cylinder heads from damage
Available in Stainless Steel, Silver or Black anodized aluminum
Can fit with OEM BMW Engine Crash Bars or Touratech Engine Crash Bars
Made of 4 mm thick hydro-formed stainless steel or aluminum
Lightweight and compact design
Sold as a pair (Left + Right side)
Easy to install
Fits BMW R1250GS
Made in Germany by Touratech