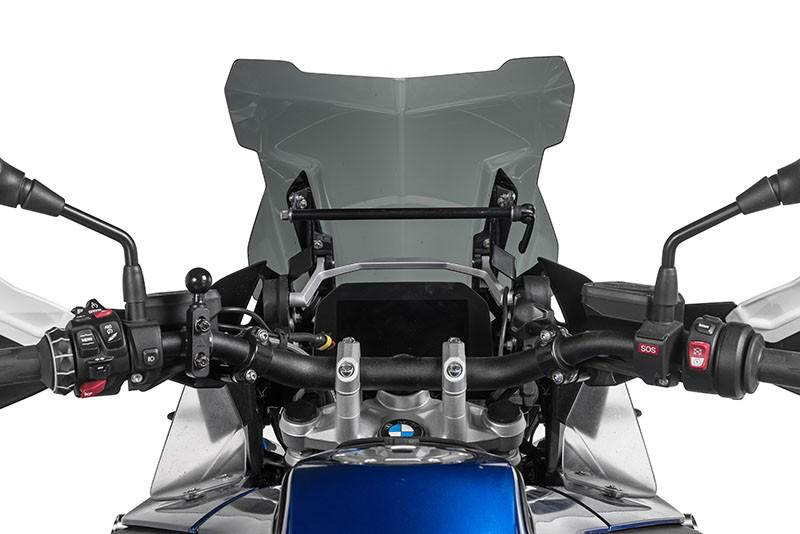 Stop your windscreen from shaking on your BMW R1250GS with this stabilizer with GPS bracket from Touratech. The windscreen on 1200 / 1250s is unstable at higher speeds and causes a lot of turbulent air that can be quite annoying. This mounting adapter effectively stabilizes the windscreen and replaces the original BMW GPS bracket.
It is fitted to the original attachment points, while the height adjustment is retained. Compatible with original BMW and Touratech windscreens.
Crossbar is 1/2″ and is perfect for all Touratech locking mounts.
PRODUCT FEATURES
1/2″ Crossbar
Made in Germany by Touratech
Made from Stainless Steel
Fits BMW R1250GS & ADV
Fits BMW R1200GS & ADV (2013-on)
MANUALS & DOCUMENTS