Courtesy ADV Pulse  • Photos by Rob Day
The e-bikes have landed! Ewan McGregor and Charley Boorman arrived to a wrap party in Los Angeles yesterday riding the Harley-Davidson LiveWire electric bikes that have carried them all the way from Ushuaia, Argentina, as they filmed Long Way Up, the next installment of their adventure riding series.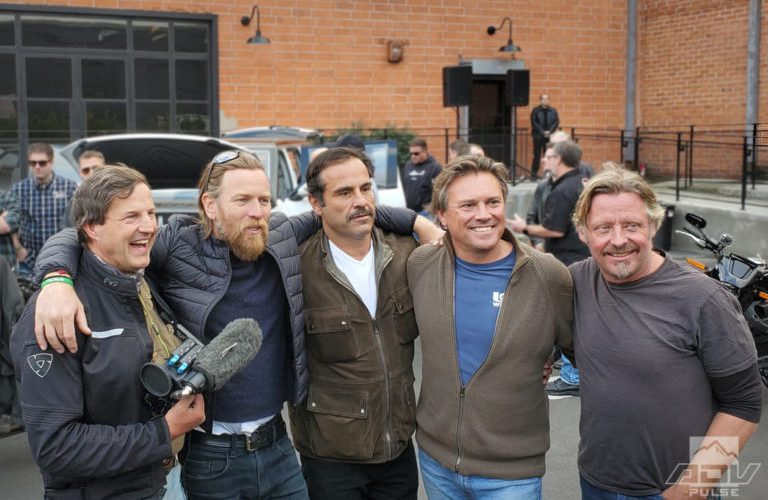 And they were far from alone. The duo was flanked by the two Rivian R1T electric chase trucks that seemed to have held up well on the journey, as well as at least four camera bikes that were shooting the scene as Ewan and Charley were joined by an invite-only entourage of at least 40 local riders.