By Ron Lieback
Motorcycling comes with a sense of freedom you can't experience anywhere else, especially on an ADV bike. Go anywhere, anytime. And bring a group of buddies along to share the stories with. Really, there isn't anything better.
Going anywhere at any time, however, arrives with its own risks. Brutal weather conditions, treacherous trails and roads, and the occasional miscalculation can make this an unforgiving hobby.
That said, having the proper adventure riding gear is mandatory. Without it, you're putting yourself in harm's way by means of injury and downright discomfort.
Below are five tips to help you maximize the potential of your riding gear, help it last longer, and keep you more comfortable when Mother Nature wreaks havoc.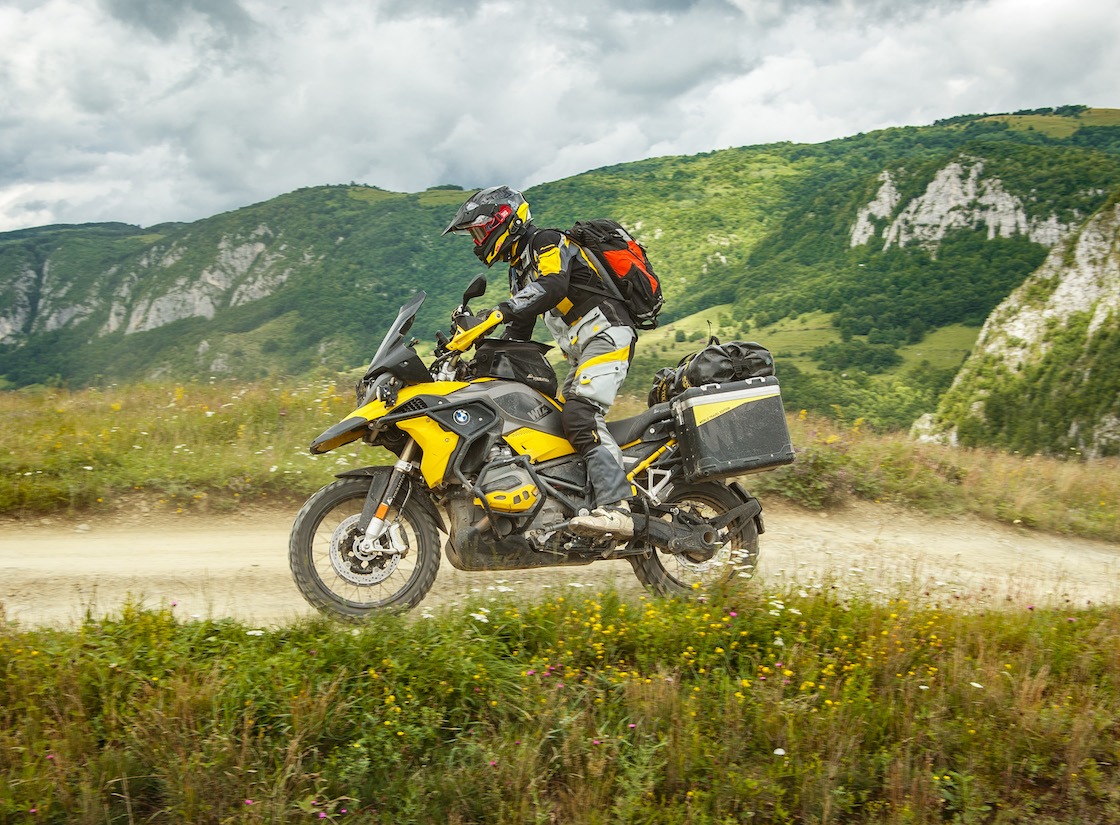 Proper Fit – It's More Than Just Comfort
We've met hundreds of riders who've purchased the highest rated, most expensive pieces of gear on the market, only for it to be fitting too snug or loose on their body. News flash: regardless of its safety features, a poor fit won't protect you.
Let's start with the helmet—unarguably the most important piece of motorcycle safety equipment.
Picking out a new helmet is no task that should be taken lightheartedly. First, measure your head around the crown and compare it to the manufacturer's sizing chart to begin your search. Next, try on the helmet. It should fit snug around the baseball cap area of your head while compressing your cheeks. At this point, it shouldn't slide when pushed up or down, but instead it should move your whole head. On the contrary, it should not be tight enough to cause pain.
A same snug, yet comfortable fit should be accepted with jackets, pants, and gloves. A loose fit may prove more comfortable for leisurely riding, but in a crash can cause a serious issue. Should you fall down, the protective armor has potential to move and not absorb the impact in the intended area. And it doesn't help with road rash either.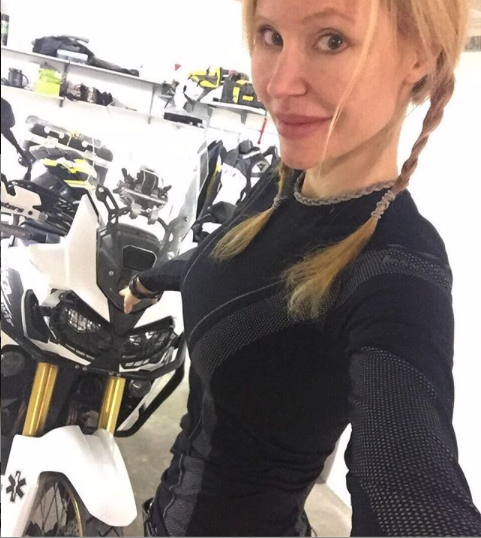 Layers, Layers, Layers!
 OK, so you've planned a multi-day ride that is set to take you through multiple climates, but are only able to pack one set of gear. This could get tricky. Freezing maybe. Hot perhaps.
The trick here is to layer beneath your riding jacket and pants with thin and easily removable garments, such as the Touratech Primero series of base layers. If your morning ride begins brisk then grows warmer, pull over and remove a layer or two until you're back to a comfortable temperature. Riding into a chilly night? Throw on another layer. Simple stuff, and easy to pack into a tank bag.
Think of the best layers as thermals or lightweight compression gear that can help dissipate heat. Know the weather forecast of your ride and plan accordingly.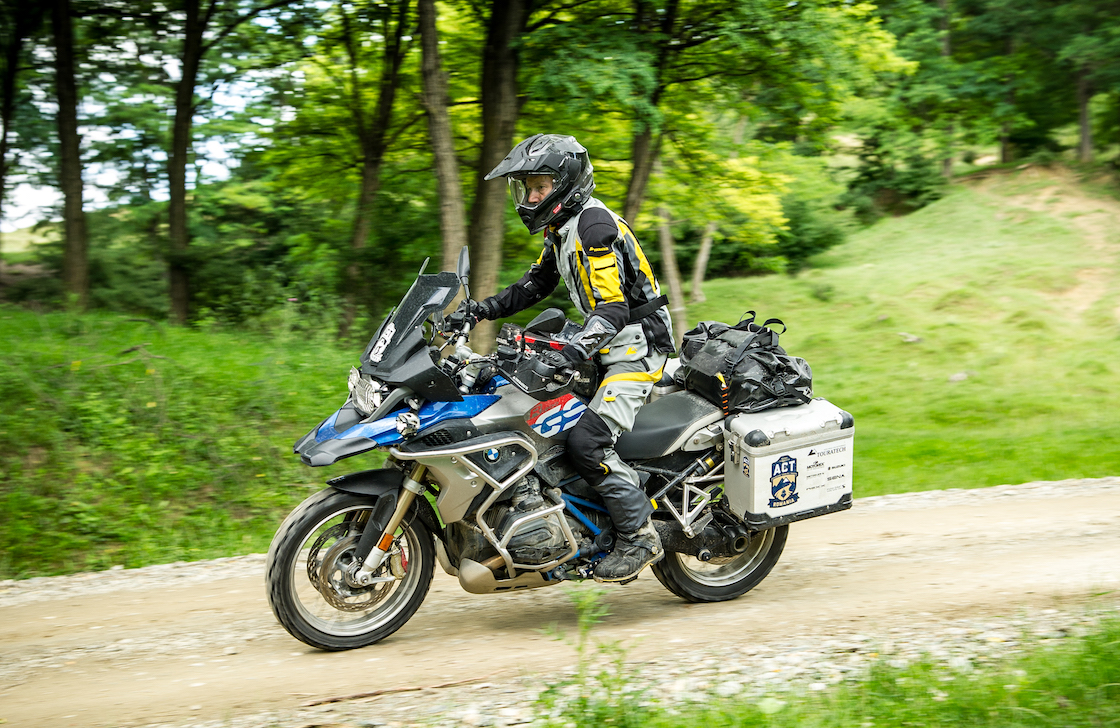 Clean Visors are a Must
There's nothing worse than a large bug splattered across your helmet's visor. It's annoying, dangerous, and makes you look like an amateur in photos.
Do yourself a favor and spend a minute roadside cleaning your visor. The best method? A soft microfiber towel and bottle of visor cleaner will do the trick.
First, pick off any larger bugs by scraping lighty with your finger nails Cover the visor in the cleaning solution, letting it soak for a few moments before wiping it off with the microfiber towel. Plus, most visor cleaners come with an anti-fog or rain-repellent agent that will make your ride into harsh weather that much more comfortable.
We also know riders that simply spit on their visors and then use a microfiber.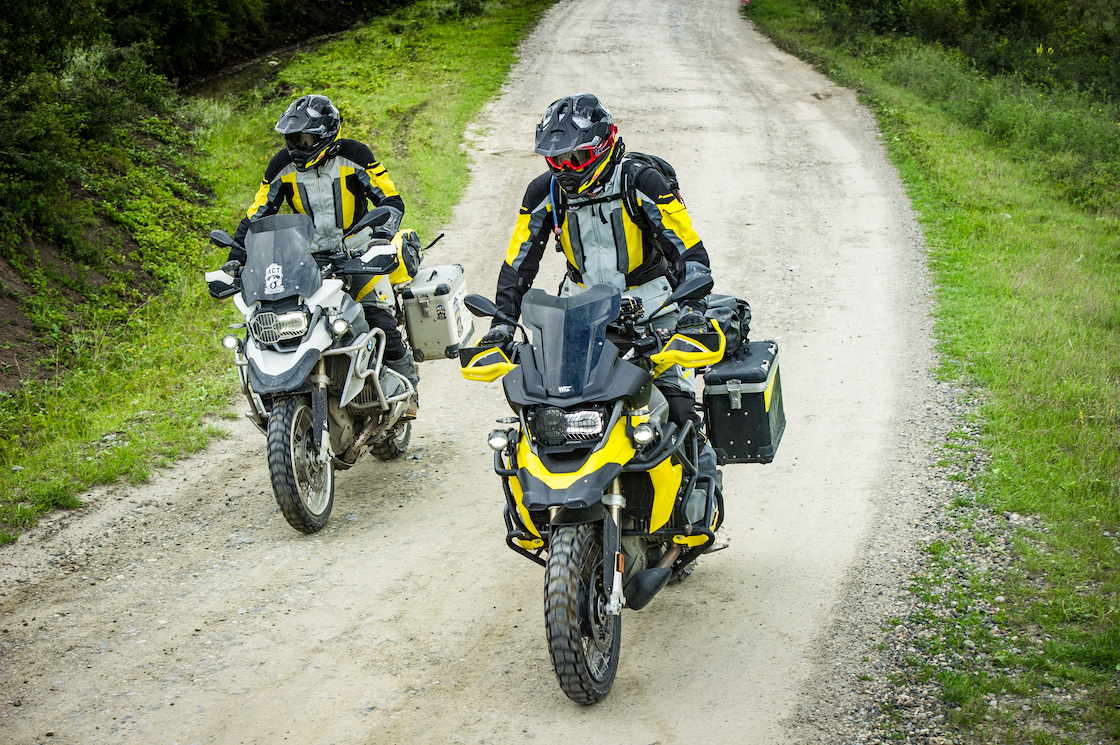 Deep Clean Your Gear Before Storage
If you're preparing for winter storage or a long hiatus from riding, it's going to require more than just a quick water rinse to ensure your gear remains fresh while it takes a break from the trail.
A long hiatus gives the gear and its inner linings the opportunity to absorb the salt and oils from your body that are produced while riding. If you skimp on cleaning before storage, there's a good chance that it will come out smelling of some funky odor and possible deterioration to the inner liners.
Before packing up for the season, spend a few hours deep cleaning your riding gear. Remove the liners and wash them with mild detergents and let them air dry completely. If you're hardcore about logging your miles, this cleaning should happen routinely, but at a minimum we recommend at least once a year.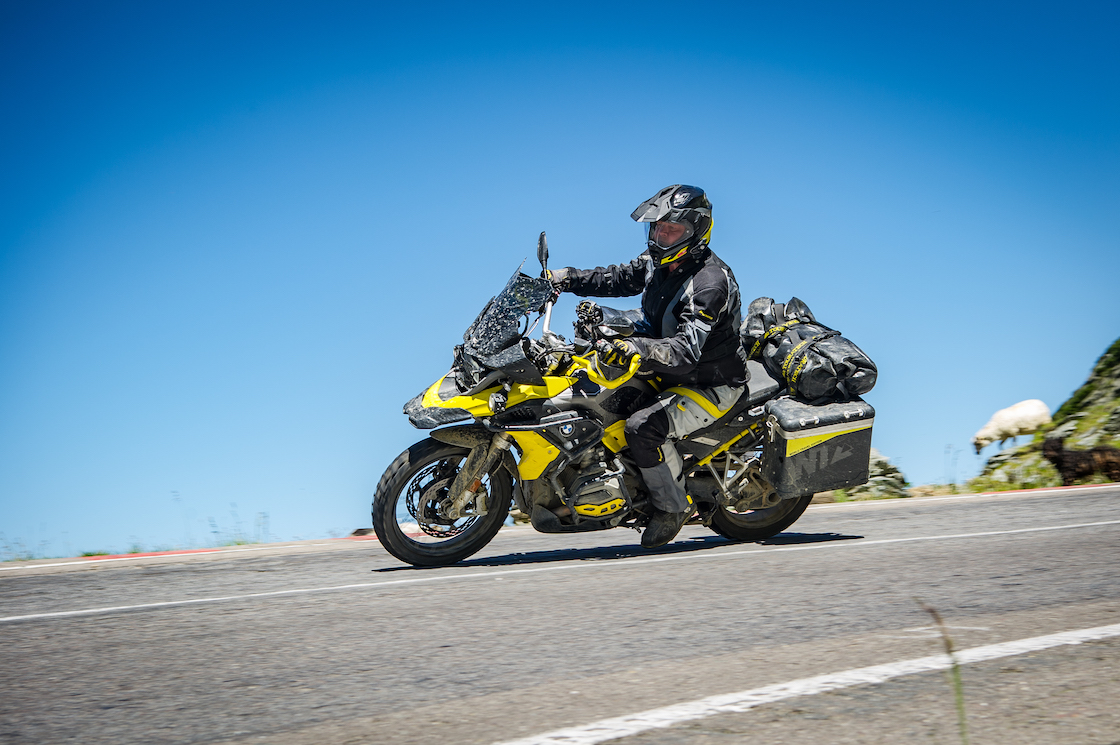 Latex Rubber Gloves are Finger Savers
 Have you ever ridden in such cold weather that you completely lose the feel in your fingers, and the only way to warm them up is resting them against the exhaust pipe? It's downright miserable.
Here's an easy trick to help save your fingers the ache in extremely cold riding situations. Before putting on your gloves for a cold weather ride, throw on a set of latex rubber gloves. These will help protect your fingers against the wind chill and add insulation within your glove to add warmth. If your hands start sweating, pull over and take them off at the next fuel stop – just make sure to dry your hands if sweating. Again, this is a cheap trick for the extreme cold.