The Mindful Winter Motorcycling Tips
By: Ron Lieback
For those of us not living in states that are plagued with snow during the winter months – yes, plagued is the word I chose – icy and frigid conditions prevent riding time.
Many of us continue to ride all winter long, regardless of snow and colder temperatures. But when the ice hits, the on-road portion of riding is pure danger. As for the off-road and some frozen lakes, a pair of studded tires usually does the trick. That's more playing than the typical adventure touring most of us are used to.
But that doesn't mean the moto mind has to go in detox mode; rather, it's better to think of your brain as a battery that needs a battery tender to be fresh for the next ride.
Following are six tips that will keep your moto mind fresh throughout the winter, and make you a better and safer rider once the frigid conditions subside. Think of these as tactics as ones that will help you master the art of adventure motorcycling. Yes – we consider adventure motorcycling an art, hence why were so obsessive about mastering it.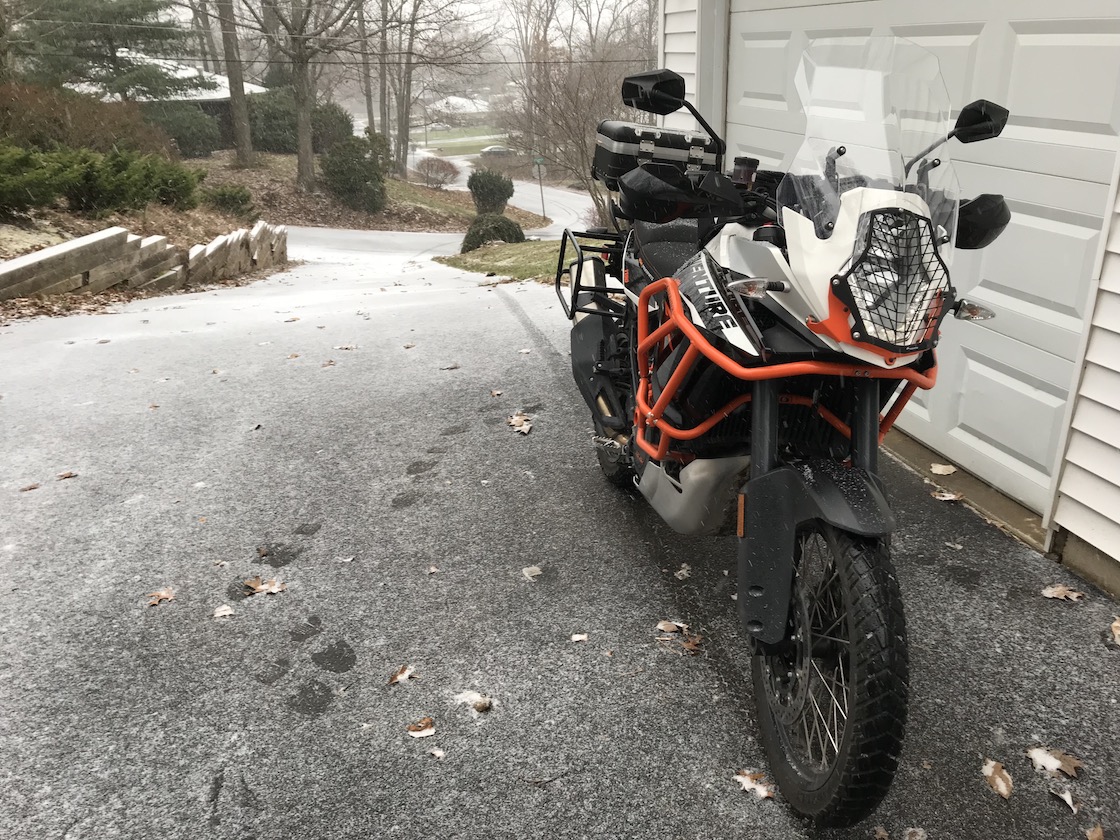 Read Up on Everything
From blogs to training guides to the history of your favorite motorcycle companies to stories about travelers, reading up on motorcycling not only keeps the mind fresh, but also energized.
Some blog recommendations are our Touratech blog, which features tips on riding, reviews and part installations; ADVMoto and ADVPulse. There are hundreds of books on motorcycle history and training – a simple Google search shows all. And as for adventure stories, two of our favorites and must reads are 10 Years on 2 Wheelsby Helge Pedersen and Jupiters Travels: Four Years Around the World on a Triumph.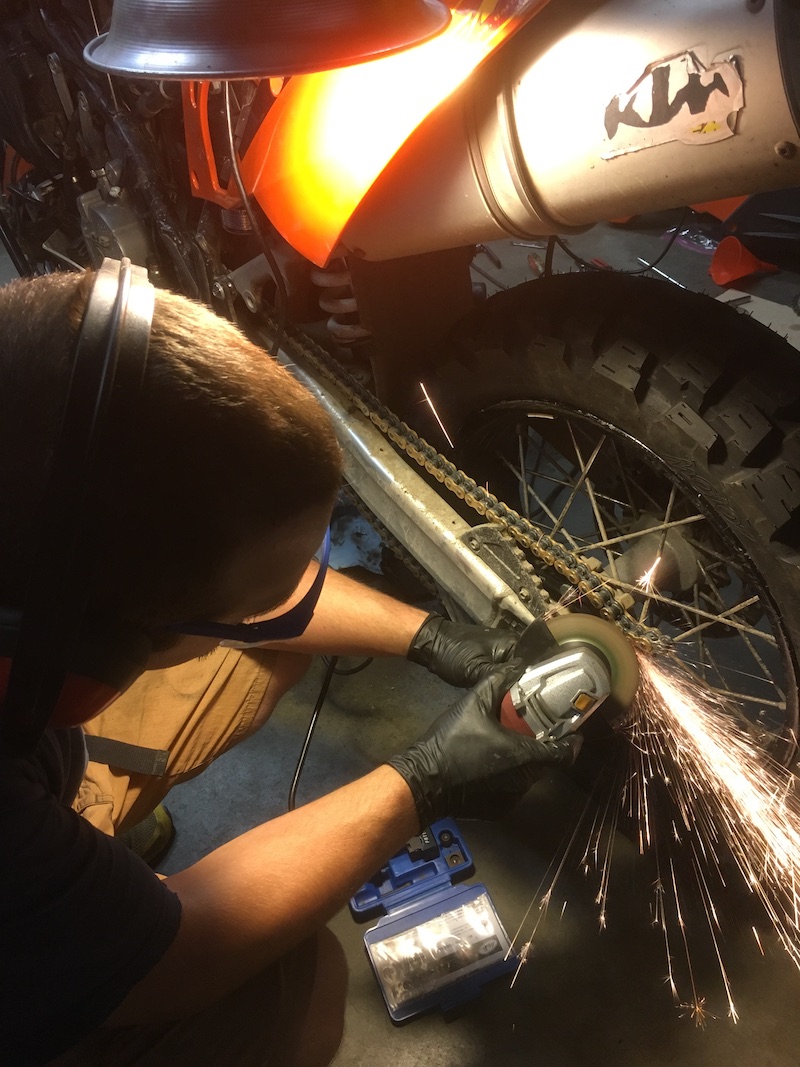 Get to Wrenching
We put our bikes through some major beatings throughout the year, and winter is the perfect time to fully inspect your motorcycle and do whatever maintenance is needed. A typical post-season mission involves an oil change, air-cleaner inspection/cleaning, spark plug cleaning, and change of brake/clutch fluids.
We lay quite a beating on our clutches and brakes, and for safekeeping – and better lever feel – we recommend yearly changes regardless of miles.
When performing regular maintenance, it's also a great time to go through the every bolt, part and wire throughout the bike, from checking for loose spokes and bolts to frayed wires. Being proactive now can save a day – or week – of misery on a future adventure touring ride.
It's also a great time to add some accessories, especially knowing you can take your time because you can't ride. And don't forget to clean. During peak riding season, most of our bikes only get a true cleaning during a rainstorm. It's good to provide a close cleaning during the winter – this will also help uncover any other loose or broken items that need attention.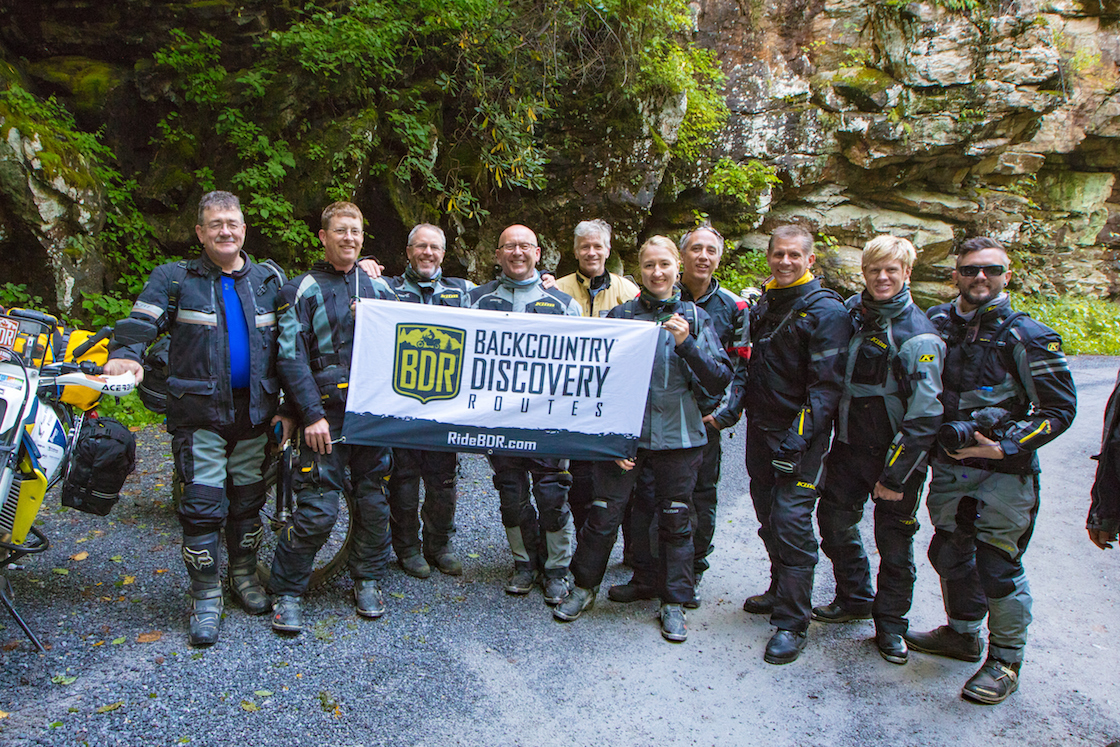 Watch DVDs
Have you watched any of the Backcountry Discovery RoutesDVRs? If these "BDR" DVDs don't get the energy pumping to get out and ride, nothing will. There are currently 12 BDRs available: Arizona, California, Colorado, Idaho, Montana, New Mexico, Nevada, Oregon, Utah, Washington, Wyoming, and the Mid-Atlantic, which covers a route from New York through Pennsylvania, Maryland, West Virginia and Virginia. Each DVD arrives with a paper map, also.
 Many ADV-specific training DVDs exist, also. Two of our favorites are the Touratech Off-Road Technique for Adventure Motorcyclesand BMW GS Off-Road Riding Skills.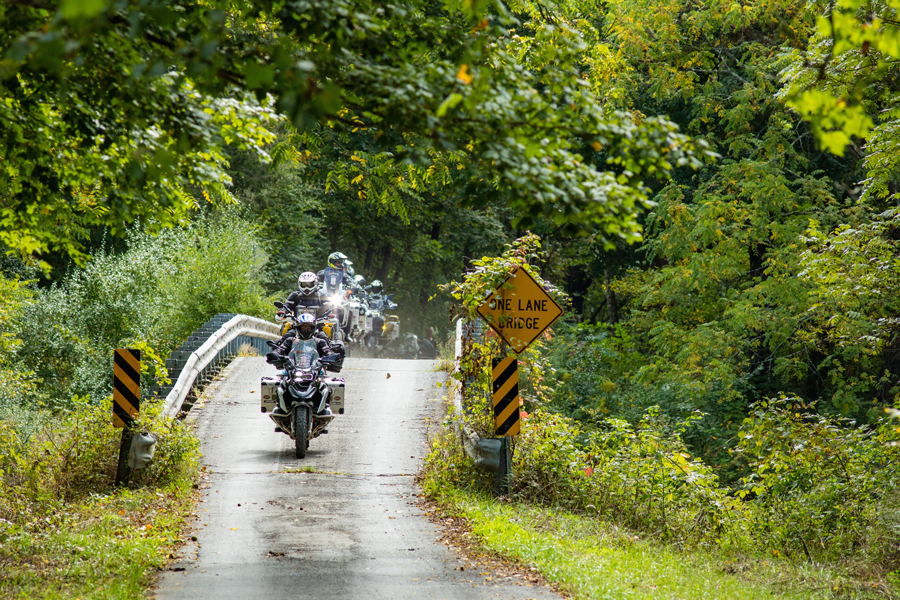 Plan Future Trips
This is one of our all-time favorites. What better time to plan a trip than the winter? You can't ride, so why not plan the ride? Doing so in winter alleviates much pressure – plus there's no other things nagging at your soul, such as your bike and the thoughts of "I can be riding now."
Take the time and create a lists of places you'd love to see – daydream! Then think about the upcoming riding season and what other events are already on the calendar (weddings, family vacations, etc.) and, of course, budget.
Get to work and plan, finding all the camping areas needed, the distance between, places you must visit, mileage, hotels, etc. When more time is alloted, and your not crunching last minute, you'll void all stress, which allows you to to put more focus to the most important part of the trip – the riding.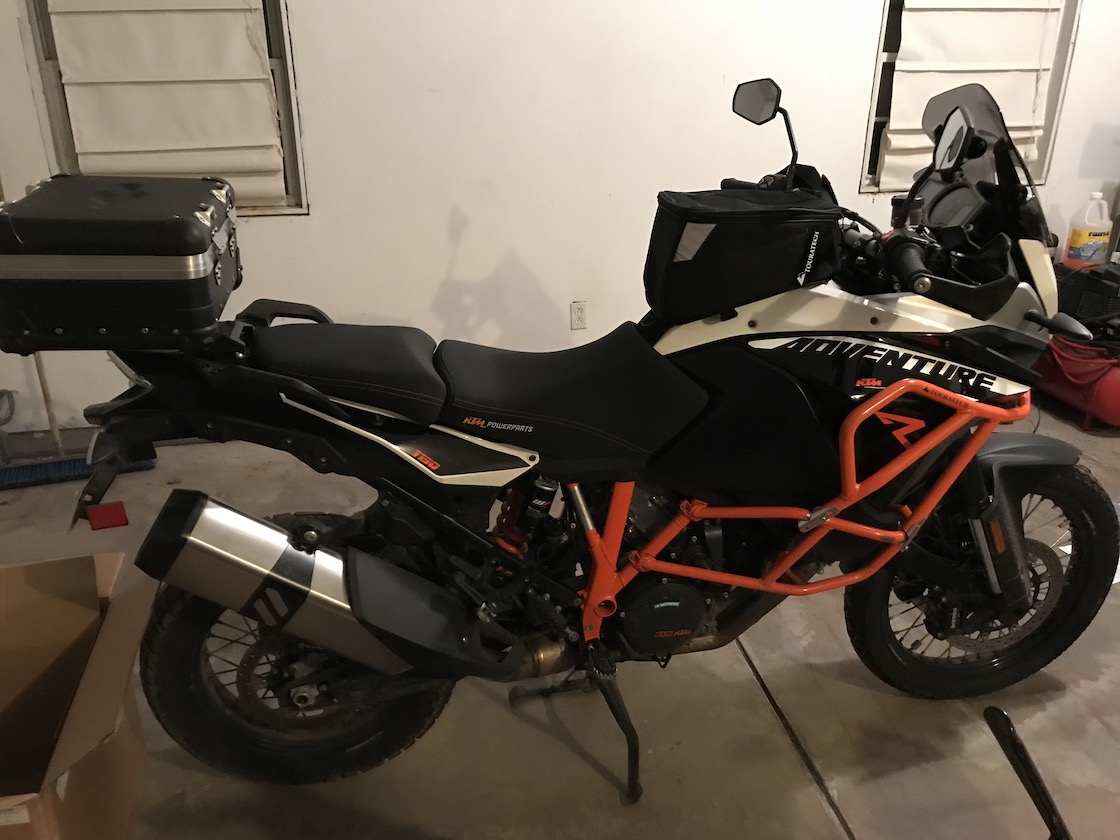 Save for Accessories or Tires
If we're not riding, we're saving some money that would have be spent on gas, food, hotels or whatever other costs we spend while traveling. Pretend you have a few big trips this winter, and put that money aside. And just before riding season begins, reward yourself with a new motorcycle accessory or gadget, or, as many of us do yearly, a new set of tires well before we need them.
The simple idea of something new on a motorcycle supercharges the emotions, and makes riding much more enjoyable. If we were doctors we would provide a legit psychological reason why. But we're not; we just know what feels good.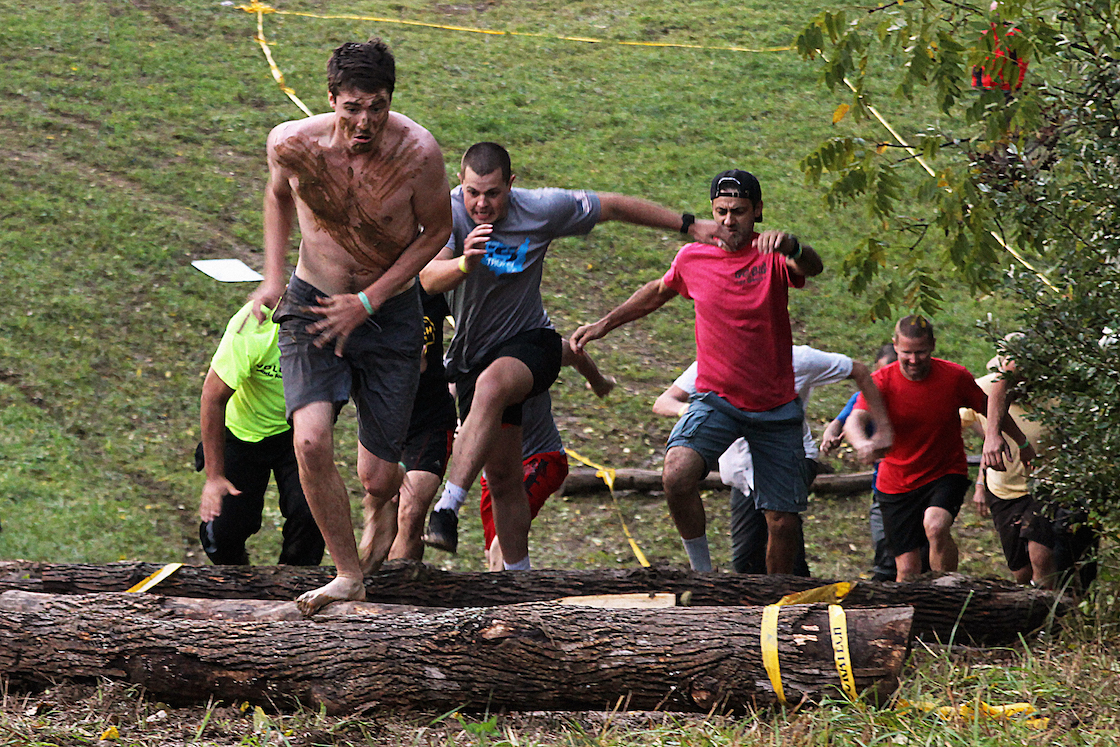 Physical Workout
How many times have you dropped your bike? If you're pushing, it's bound to happen. But picking up a loaded ADV bike every year shouldn't get harder. The more we age, the more we need to workout so we can stay in peak physical shape at all times. Unless your involved in other hardcore winter sports – skiing, snowboarding, ice racing, etc. – amp up your physical workouts, especially on the cardio side.
Pay attention to cardio over the winter months, and increase as much as you possibly can. This will keep you primied from that first ride and picking up that motorcycle just in case it hits the ground.
Concluding Thoughts
Master all six of these tactics this winter, and you'll surely have a more enjoyable riding season. We provide most of the necessary tangible items to achieve each tactic, but the mental portion of the equation is totally on you.
If it's all too teasing it's time to park your motorcycle inside – preferably in the living room. That should give you more than enough incentive to get moving on the above so you can continue to master the art of adventure motorcycling.