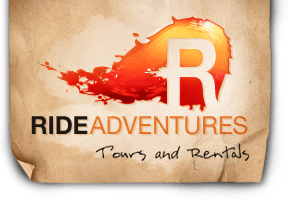 RIDE Adventures has been helping riders discover obscure places around the world since 2010. By having current, professionally-maintained rental bikes available in these hard to reach places, riders no longer have to worry about shipping their own motorcycles, when the right option for their journey is already there with all the papers, insurances, and international border crossing authorizations in place.
Along with our professional, bi-lingual Guides and team of support truck drivers, our combined expertise in each area shown allows us to offer both Self-Guided, and Guided Group tour packages on 5 continents. Your next incredible international motorcycle trip starts by having a conversation with our Staff, who you can reach through www.rideadv.com.
This will be our 5th Touratech Rally and specials will be printed on a board at the booth!
We'll be doing a presentation called, "ADV Riding and Touring Tips" in the SheADV Video Barn on Saturday, June 23rd at 12:15PM.