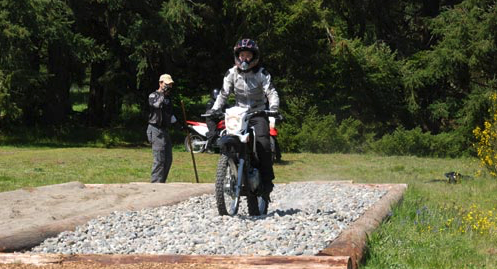 We train riders to use technique, skill and strategy over muscle to master control of their adventure motorcycles. Our staff have been training adventure, dual-sport and professional riders since 1996 and are a landmark school.
PSSOR has been offering training and free clinics at the Touratech Rally since 2013
We will be answering riding questions and registering riders for on-site training sessions.
We will be offering for levels of training at the rally from the raw rider new to adventure and dual-sport riding to advanced riders with thousands of miles off-road. All of our courses focus on the art and finesse of riding ADV bikes off-road.