By Heather Lea
First, I'll tell you… we sold everything.
That was how we could afford a two-year motorcycle trip around the world.
When Dave and I planned our adventure on two BMW motorcycles, we had no idea how much it would cost. We just knew it would be a lot. During the three months we had to prepare, we sold Dave's house, my business and our two vehicles. Then we sold anything that didn't serve an immediate purpose of funding our riding gear, bike modifications and plane tickets.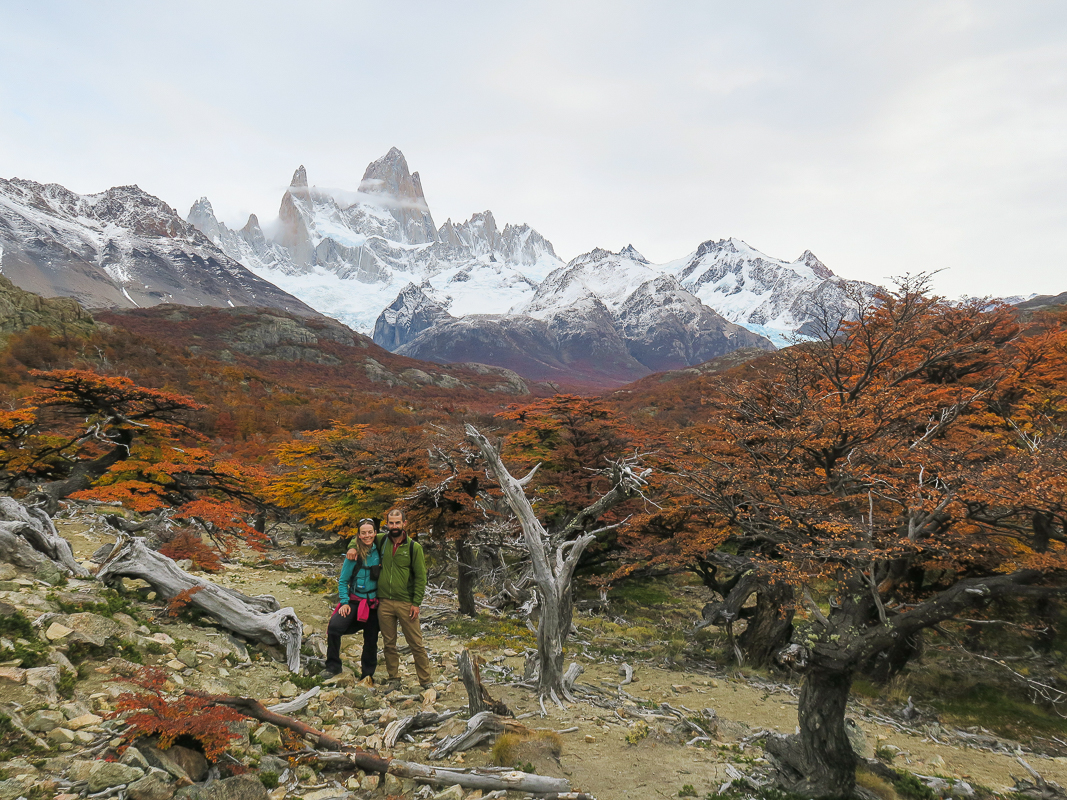 We asked around and it seemed most RTW riders were spending about $100 US per day per couple, excluding flights and side trips. We budgeted for that, then, once the trip started, threw that budget out the window. It wasn't that we were so free-spirited money didn't matter; it was that we wanted to enjoy everything we could, no matter the cost.
More important was getting down to the business of actually riding the route we'd roughly mapped out. Starting in Revelstoke, B.C., Canada, off the front lawn of my parent's house, we'd ride south through the U.S. into Baja, Central and South America to Ushuaia, Argentina.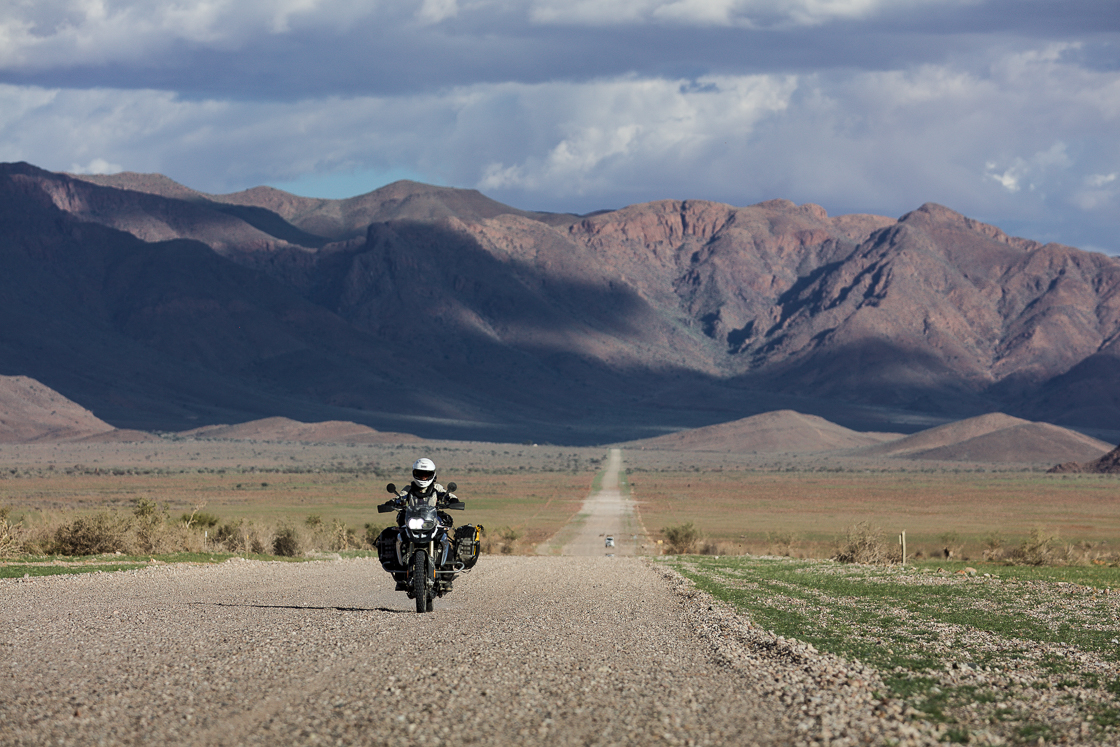 Then we'd ride north up to Buenos Aires, put ourselves and the bikes on a plane and scoot over to South Africa, somehow figuring a route from Cape Town to Morocco and into Europe.
Across Europe we'd go from west to east, eventually entering Russia, dipping down into Kazakhstan, back to Russia, another dip into Mongolia then across to Magadan via the Baikal-Amur Mainline (BAM) and the Road of Bones. (Magadan is possibly the best-sounding name for a place in the whole wide world, unless, of course, you prefer Fucking, an actual village in Upper Austria.)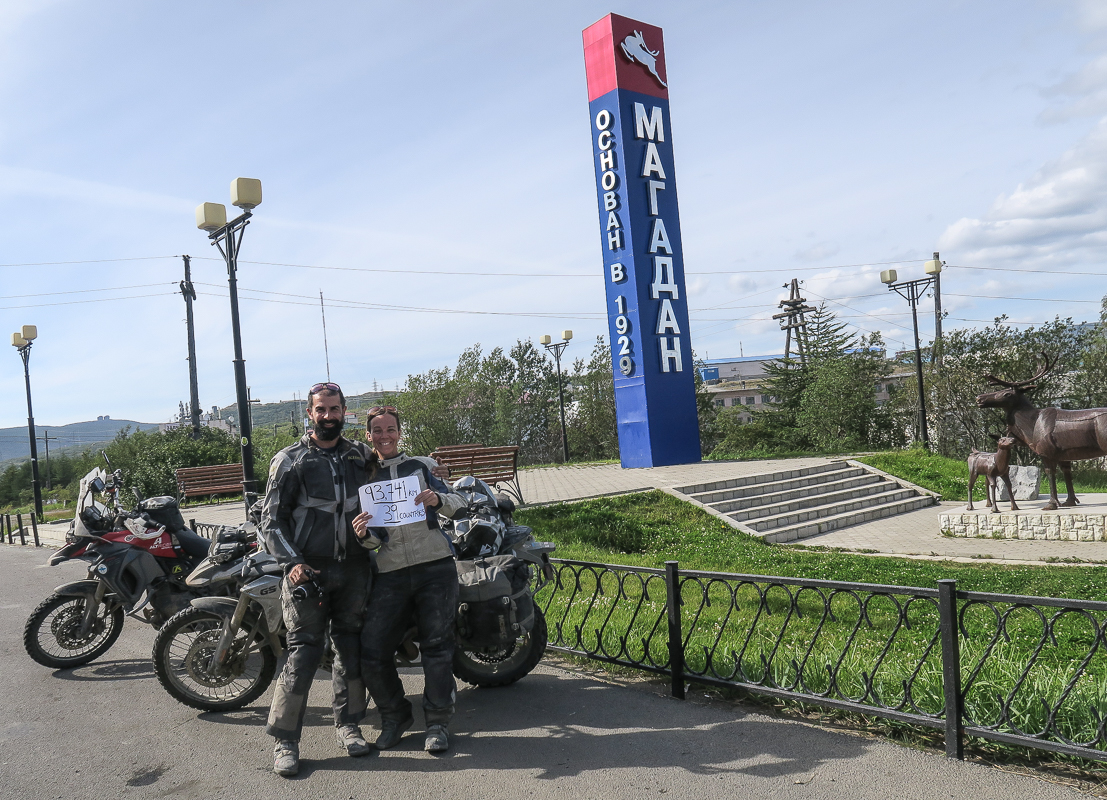 From Russia, we'd find a way over to Alaska and after tagging the world's northern-most accessible point by road (Deadhorse, Alaska), we'd ride our trusty steeds south, returning to the front lawn of my parent's home in Revelstoke 24 months later.
"Let's call us Riding Full Circle," we said. That we needed a 'business name' for our travels was confounding, but RTW riders on Instagram and other social media outlets seemed to have a 'name' for themselves.
Did our route follow its original plan? Of course not.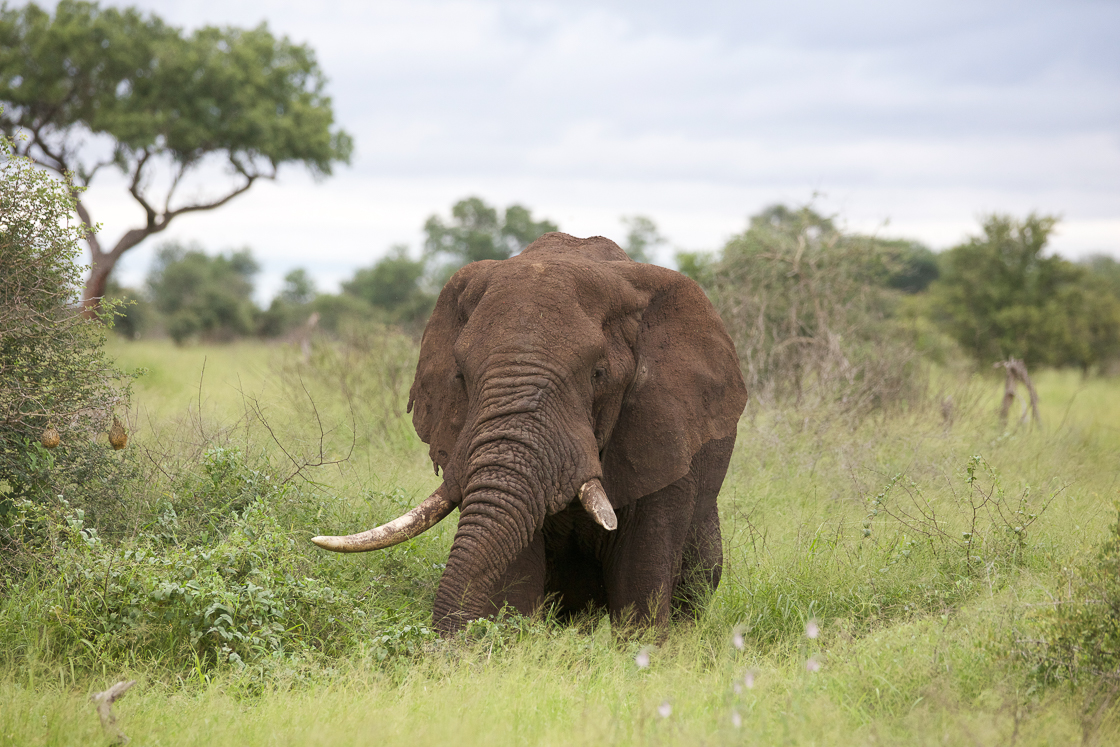 We couldn't ride north of Kenya because of Sudan visa issues, so had to ship from there to the U.K., for one. Then, during our two years away, my parents moved (but we found them!) and so the idea of returning to their front lawn was kyboshed. It didn't matter anyway because we would be coming back from Russia, not Alaska. One of the flaws in our plan was we didn't account for seasons; we couldn't ride through both Alaska and Russia in the same short summer so decided to break them up, doing Alaska in the summer of 2016 and Russia in summer, 2017.
So, we kind of didn't really ride in a 'full circle' but it didn't matter.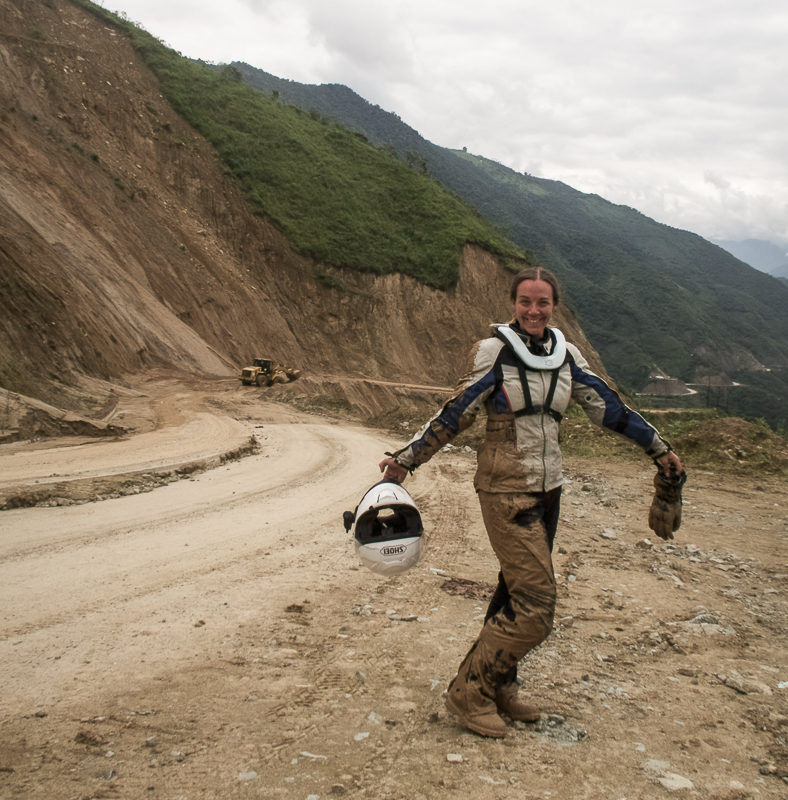 Things didn't always work out perfectly: only two weeks into our trip and on my 41st birthday, I broke my wrist in a small crash that sent us home for 3 months. Then, the following year, it took over four months to get our Russian visas, during which we also had to be home. My original bike, a G650GS broke down in Alaska forcing me to replace it with a new F800GS, which sucked a significant hole out of my trip budget (but was a much better bike).
We had numerous crashes, all non-life threatening, luckily, but causing costly damages to our bikes. Dave missed out on the two major road rides he had looked forward to for almost two years; Russia's BAM road and the Road of Bones. He also blew his rear tire a mere 50 miles from the finish line in Magadan, and had to bring his bike in on the final stretch in the back of a truck.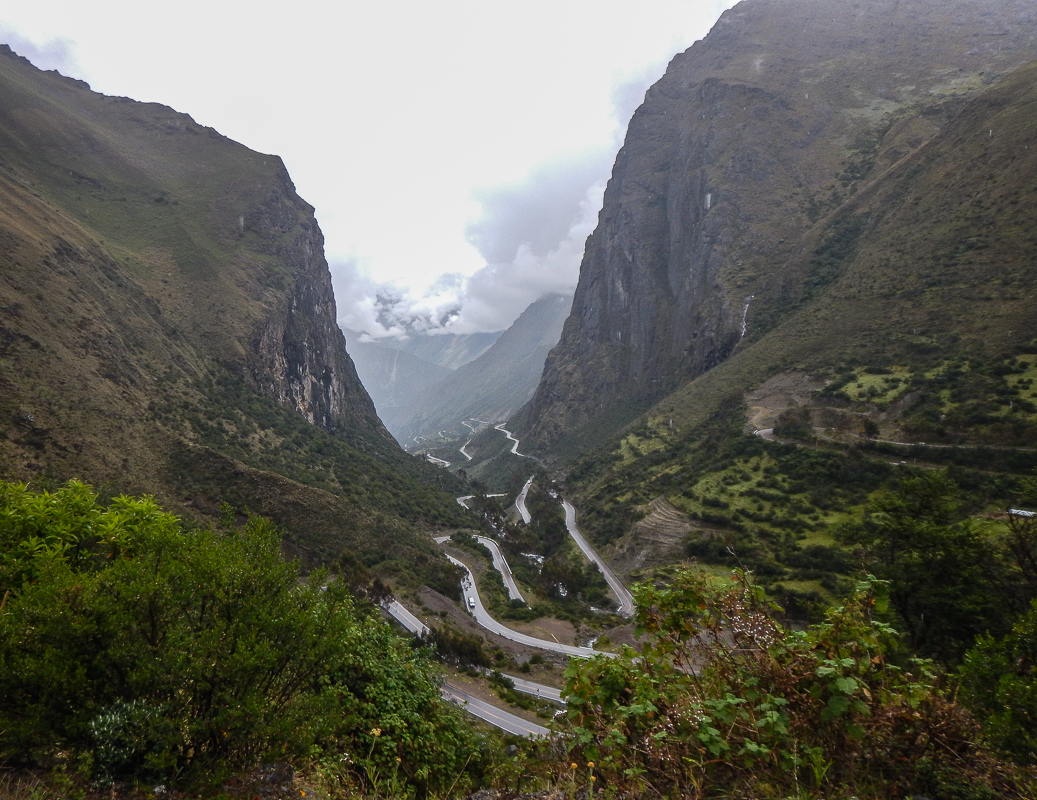 But on Aug. 26, 2017, 23 months and ten days after starting, Dave and I completed our trip around the world. We had ridden 58,248 miles through 40 countries and had many fantastic memories along the way, like a trip to Ecuador's Galapagos islands, reaching the world's northern and southern-most points by road, riding across the world's largest country, standing under the giant towers of Patagonia, riding the Arizona, Utah, Washington and Idaho BDRs (Backcountry Discovery Routes), watching penguins, lions, zebras, rhinos, elephants, camels, grizzlies, caribou and giraffes all in their natural habitat, eating fresh crab out of a bathtub in a Russian scrap yard, and, perhaps the most impacting of all, getting engaged on the summit of Africa's highest mountain, Kilimanjaro.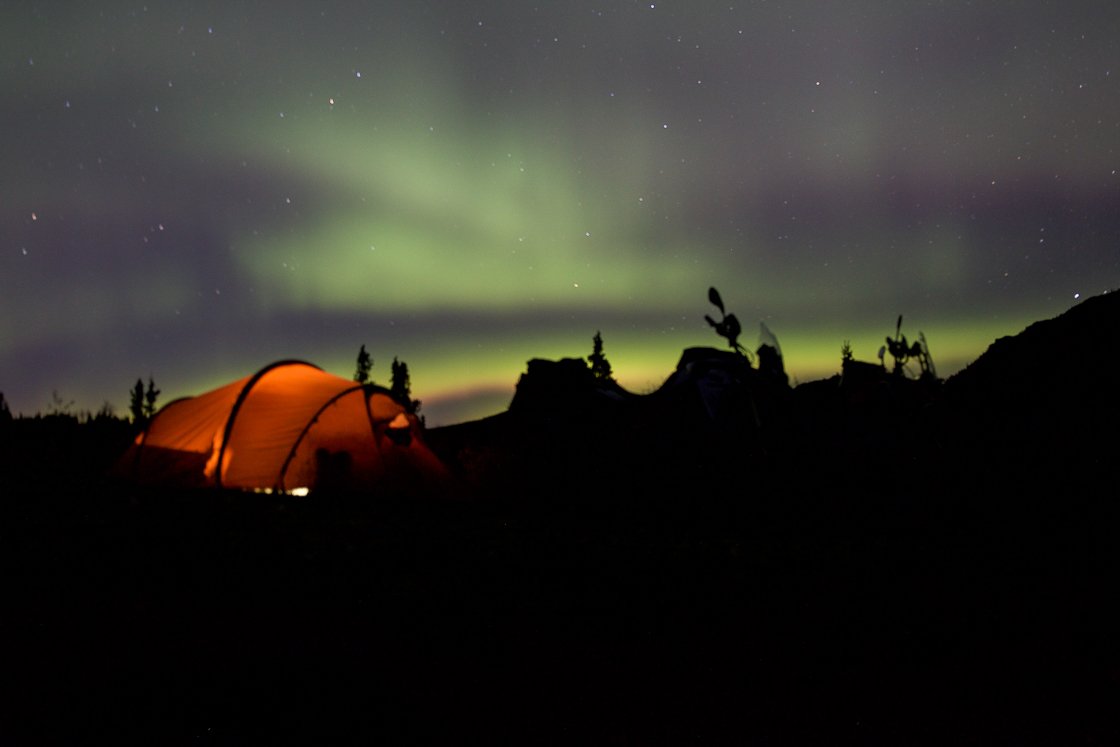 The adventure gave us plenty of challenges along the way and some were almost debilitating. We struggled with personality quirks, invasion of privacy, language barriers and a terrible diet.
But despite the many things that could have stopped us, we rode on and suddenly the trip was over and we were back to Real Life so quickly.
I hope whenever the feeling of mundane comes around, we can look back, no matter how long it's been, and recall the great memories and experiences this trip gifted us with.
For more stories and our riding route, please visit ridingfullcircle.com