By Ron Lieback
2017 Touratech Rally East Preview
When Touratech Rally West debuted back in 2011, around 100 riders attended. Unfortunately, I wasn't one of them. But the following year I did attend, and the stateside motorcycle-adventure rally helped grow my passion for ADV lifestyle.
This sentiment also was true for many moto enthusiasts; Touratech Rally West grew every year since, and during this past June's 7th annual Touratech Rally West, a record 930 people participated.
 This was 30% above the projected attendance, showing that ADV is stronger than ever here in the US of A.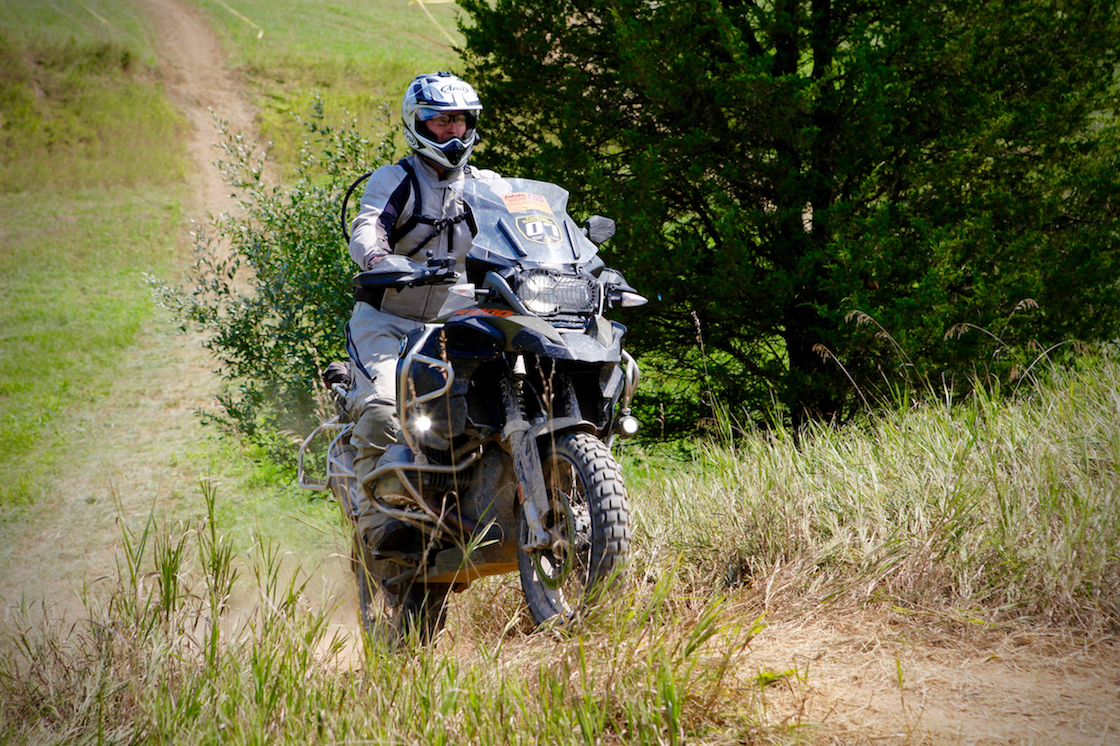 The event caters to ADVers in the west–but how about us east of the Mississippi? Touratech-USA answered this call in 2015 when Touratech Rally East was born in the center of the Keystone State, Pennsylvania. I was obviously stoked, the Huntingdon, Pa., location only three hours from my Mountain Top homestead.
 Only a handful of riders were present during the east rally's debut, but attendance grew last year. And for this year's third-annual event, scheduled for Thursday, August 17, through Sunday, August 20, 250-300 riders are expected.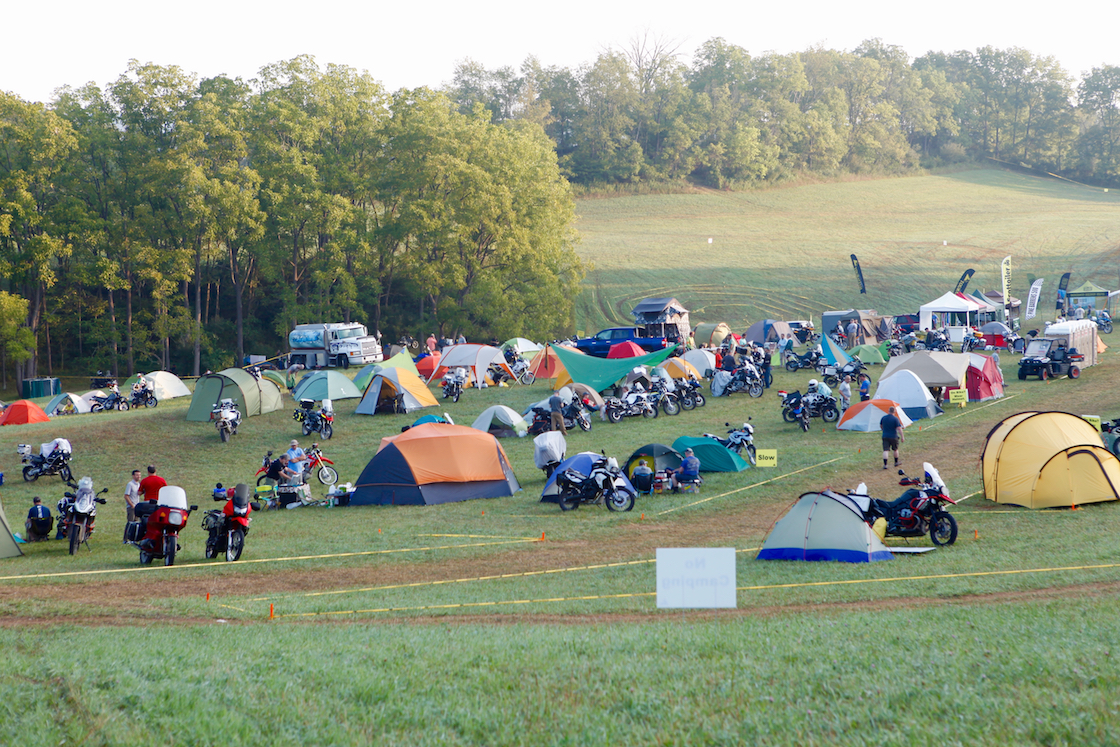 A 200-acre private farm overshadowed by Rothrock State Park just south of State College will once again host the event. The land dates back to American Revolution, and still has that backcountry feel–the only sounds besides motorcycles or fires crackling at night are airplanes. That's it.
 Much of the land from the Susquehanna Valley to the southeast of the Allegheny Mountains was owned by Revolutionary War soldiers who were given land grants. These grants were later purchased by the major logging and lumbering companies in the late 1880s and 1890s, which helped create the foundation of the unpaved roads throughout the area where Touratech Rally East is held.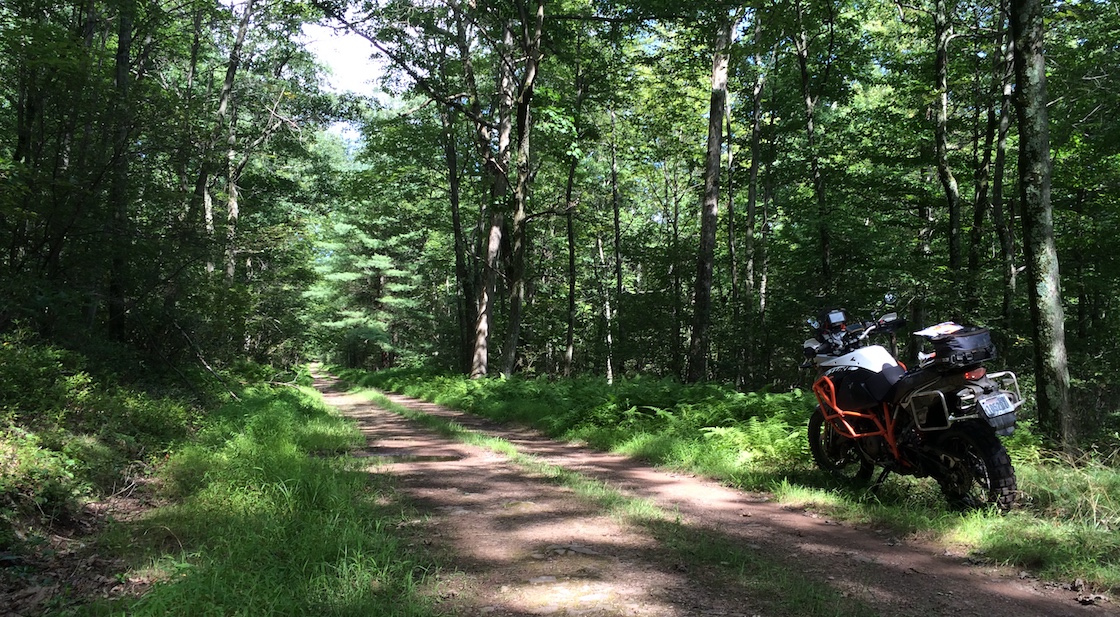 The rides on these unpaved roads and trails are the center of energy for the event. From fire roads in less challenging classes, to single track loaded with sharp rocks, the planned routes take riders throughout some of Pennsylvania's finest backcountry in areas around Bald Eagle State Forest.
Named for the famous Native American, Chief Bald Eagle, Bald Eagle State Forest is spread across nearly 194,000 acres in Snyder, Union, Centre, Mifflin and Clinton counties west of State College.
About 340 miles of roads exist throughout Bald Eagle State Forest, with a bulk of them unpaved and reaching as high as 2,300 feet above sea level. There are loads of dual-sport motorcycle trails, and some require expert-level ability due to sharp rocks and giant mudholes. Three that impress over and over are the trails running through the Seven Mountains Region, over Shade Mountain, and near Poe Paddy State Park.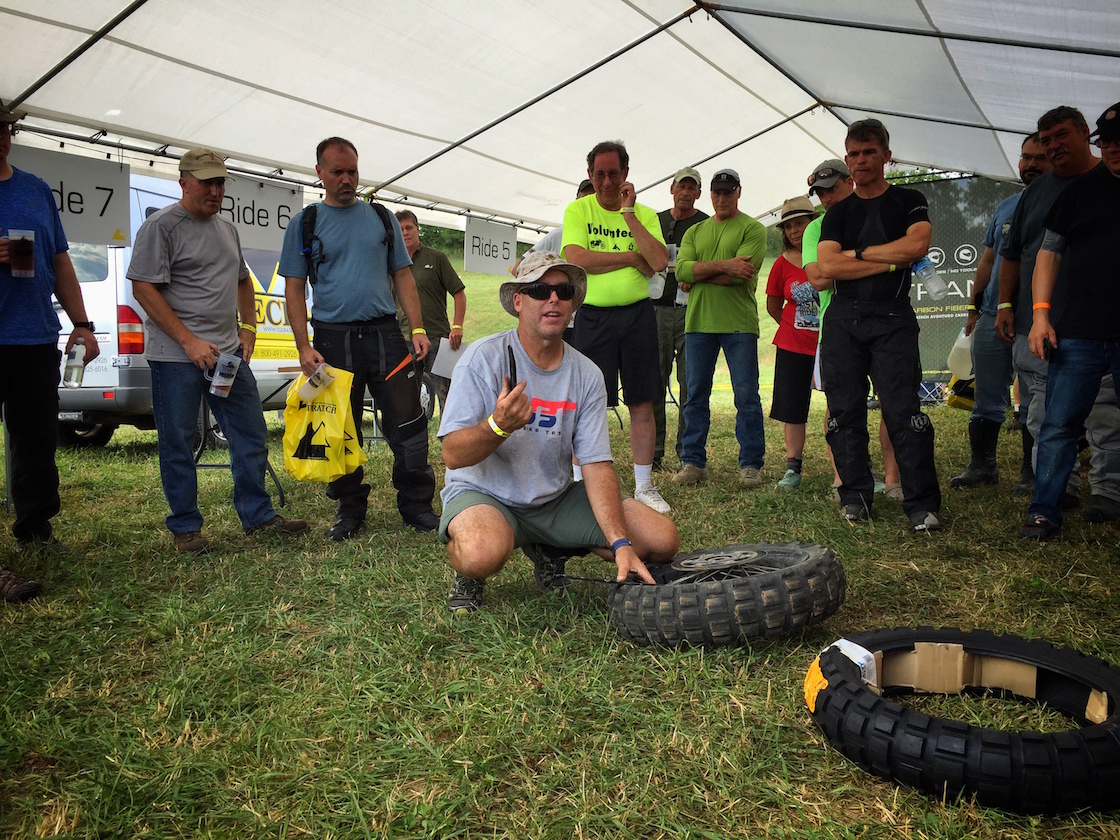 Just like last year's Touratech Rally East, Baja 1000 winner and Dakar podium finisher Jimmy Lewis and his wife, expert rider, Heather Lewis will complete presentations on rider training. Jimmy will also entertain with some riding demonstrations of techniques that he makes look easy to do and host the popular Slow Race, where balance is everything.
 New for this year is the "Hot Laps and Hot Wings," which will surely be a favorite. This will provide some additional enjoyment for riders looking to improve their skills on the on-site grass track, which is designed with input from Lewis. Riders can follow up a few laps on the challenging track with some hot wings and a cold beverage.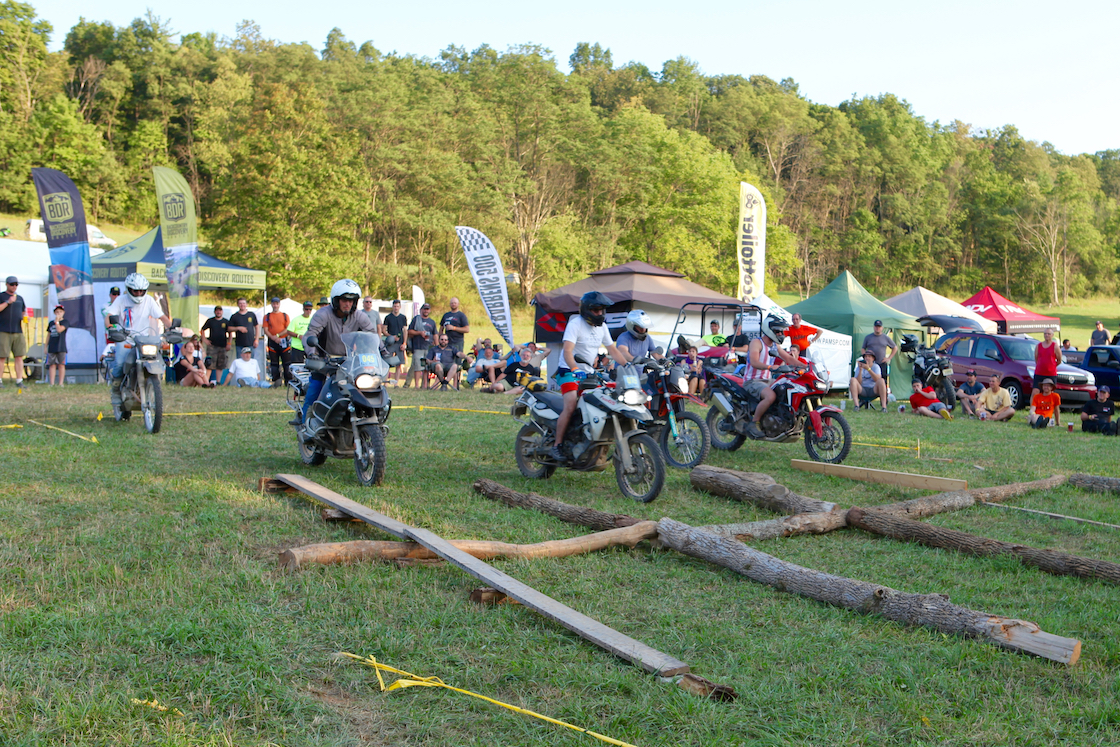 Other notable events this year include:
SheADV Ladies Rider Meet n' Greet
GPS Training with Touratech's Eric Archambault
ADV Motorcycle Training with Pine Barrens Adventure Camp
Treating Injuries on the Trail with on-site medic Rob Cirko
Bikes Suspension Q&A with Touratech's Matt Wilson
Showing of the Nevada BDR (Backcountry Discovery Route)
Motofishing with Touratech's Beau Sullivan
Basics of Packing an ADV Bike with Touratech's Paul Giullien
Basics of Camping and ADV Gear with yours truly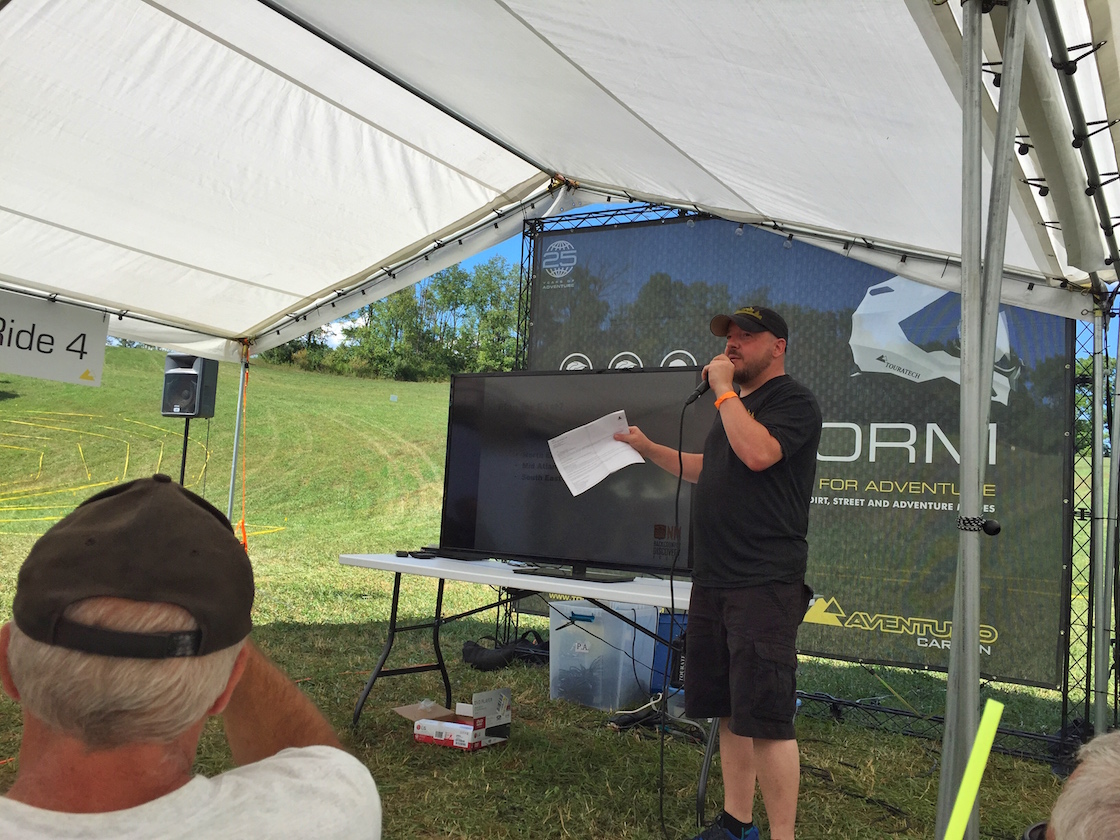 More terrific ADV presentations:
"Go West Again & Again" with travelers Jim and Kate Gunselman
"Capturing a Journey Worth Remembering" with motorcycle videographer, Matt Cummings of Cinebike
"Magura Demonstration" on advantages of riding with a hydraulic clutch with Greg Reich
"Mid-Atlantic Backcountry Discovery Route" with Pine Barren ADV Camp founder and BDR Route Scout, Jack O'Conner, who gives an overview of the future BDR.
"Crossing Borders in South America" with Touratech's Matt Willson, who learned some valuable lessons during his ride to Tierra del Fuego
Come join the festivities, and create some new lifelong friends. You have to bring your own food or buy a weekend meal pass for your breakfast and dinners.
Gates open at noon Thursday, August 17, and the event wraps up at noon Sunday, August 20. Click here for the full 2017 Touratech Rally East schedule.