Each year, rider training is a huge part of the Touratech Rally experience for many riders. We partner with expert trainiers to make world-class educational and skill-building opportunities available.
In 2017 we're excited to announce that once again, we're working with Pine Barrens Adventure Camp at Rally East. These guys are amazing riders, fantastic teachers and cool guys too! They have, simply put, the best off-road rider training program on the east coast and they're bring the program to Touratech Rally East.
At Rally West we welcome three top training programs beginning with the Jimmy Lewis Off-Road Riding School. Baja 1000 champion and Dakar finisher, Jimmy Lewis and his 2-day intensive "Series 1" class. This fills up fast and attendees can set-up camp at the rally a day early.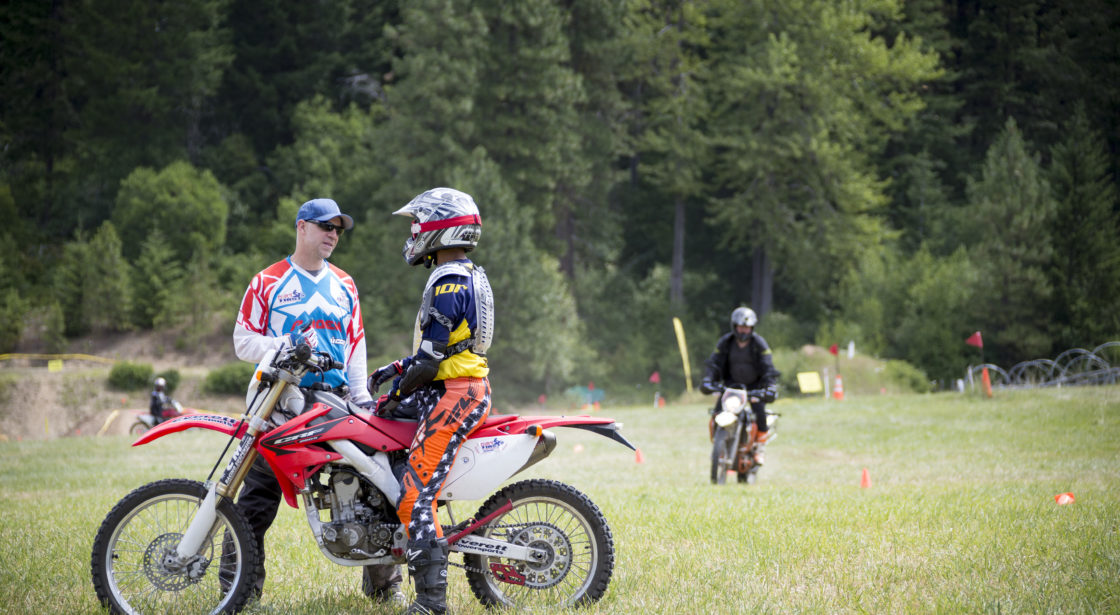 Local pros from Dirt-First Off-Road Training offer a ladies only class and a variety of clinics for riders. The Dirt-First program has been at the past 2 rallies and these guys know how to conquer any terrain under any conditions. We're glad they're going to be onsite dropping knowledge again!
They're joined by PSSOR ADV Training and their impressive resume and complete slate of rally programs. The PSSOR team have been with Touratech since nearly the beginning and provide a highly-rated, well rounded rider safety curriculum. Check out the Posers class! They have a cool video too!
Every rider can benefit from the tips, tricks and skills these experts bring to the table.
Space is limited so find the class that fits you and reserve your spot asap!
Rider Training does not include admission to the rally. You must be a paid rally attendee to participate in rider training.
Register for EAST Coast Rally Training