The mad-scientists at Touratech were challenged by BMW Motorrad to develop a 1200cc bike under 200 KMs(that's 445 lbs). In a top-secret lab somewhere in Germany they went to work and the results are here: the Touratech R1200GS Rambler.
This svelte, rugged and fast machine is stunning. The concept motorcycle highlights Touratech's remarkable technological capabilities.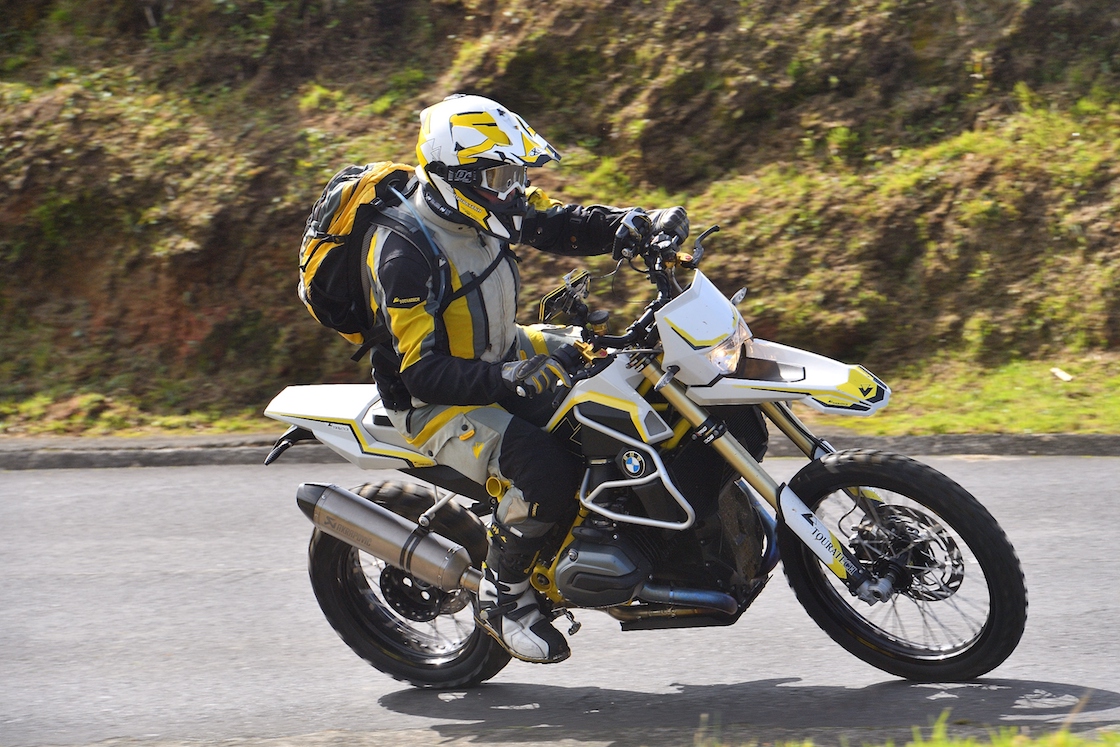 We combined the engine-gearbox unit from the R1200R Roadster with the shaft drive from the GS giving the Rambler a directly responsive, high-torque drive system with 125 PS.
With suspension tuned by Touratech Suspension, the boxer is extremely stable, even at high speeds. The use of modern materials and technologies, fairing sections made from super-lightweight aluminum tubing in conjunction with carbon fiber, a titanium exhaust system, and a powerful but less heavy replacement lithium-ion battery help to bring the overall weight down. Compared to the standard model, the Rambler has shed nearly 50 kilos, making it incredibly agile.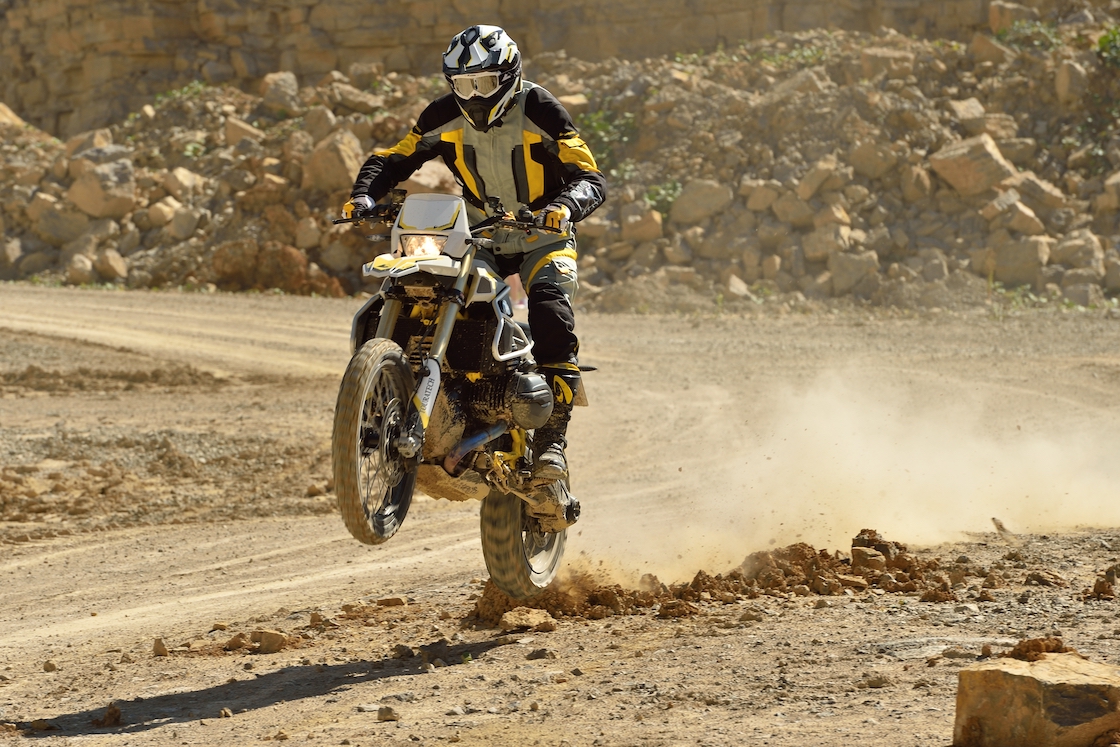 Once the motorcycle was stripped of its fairing and all unnecessary mounting brackets, the frame was reinforced for hard off-road use. The original fairing was ditched to make way for the custom air-box with fairing made from carbon fiber reinforced plastic (CFRP), and adapted protection bars.
Behind this is a self-supporting, 16.2 liter aluminum tank, which also forms the sub-frame. Together with a separate plastic tank (1.8 liters) housing the fuel pump, the total tank capacity is 18 liters. The extremely slim seat, developed in a new process by Touratech-3D, does not require a base plate and is therefore extremely light.
Another unique feature on the Rambler is the front brake: a lightweight single-disc brake, as found on dual-sport bikes, yet it has ABS. A CFRP engine guard panel protects the crankcase and sump when riding the Rambler to extremes over rough and rocky terrain.
This bike is truly unique!