It's September, fall is here in many parts of the country and there is no secret that winter is right around the corner.  In Seattle, the winters are mild and with a good Gore-Tex suit there is no reason to stop riding.  Growing up in New Hampshire, I know that many parts of the country end up under snow, and only the brave (or possibly foolish) ride year round.  Honestly, I enjoy the few months of "not riding season" to work on my motorcycle.  I do things like annual services, major engine work, repainting, sending wheels or suspension out for rebuild or really, anything that would keep the motorcycle in an unusable condition for extended periods.  So below are my tips to make sure you have a ready to ride motorcycle in the spring.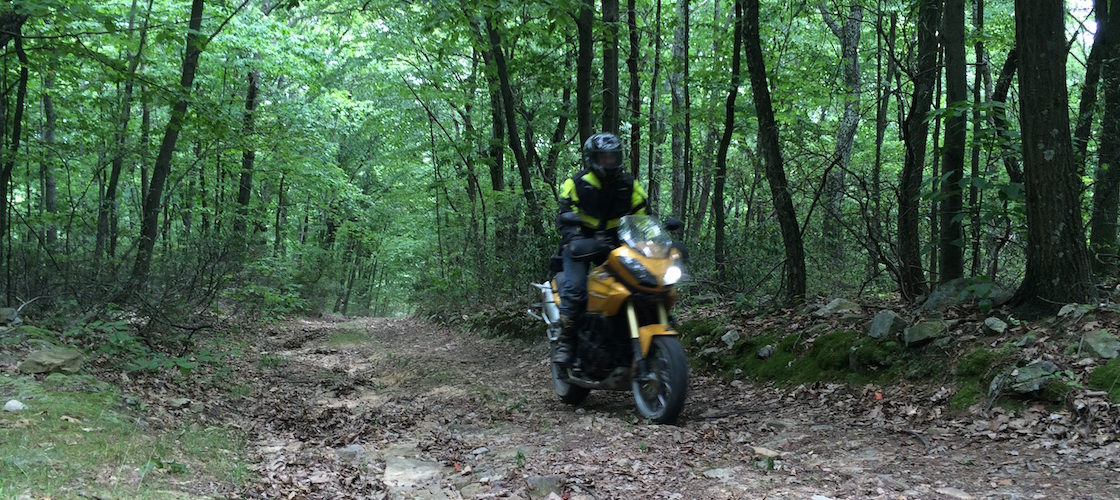 Wash your bike
Put the bike away clean.  Personally, I wash my motorcycles often. My dirt bike is washed pretty much after every ride.  This isn't because I have factory fresh motorcycles. Everything I ride is far from that.  Cleaning your motorcycle gives you time to inspect it, without the dirt hiding broken parts and missing bolts.  This isn't detailing it by any means. It's just getting the major chunks of mud and dirt off.
I've been using Motorex Moto Clean 900 for years, it's what we use on the show bikes at Touratech-USA.  It works much better than standard car wash soap. It practically melts the dirt from hubs and the other hard to reach spaces.  Just spray down the bike with a hose, and get the big chunks of mud off.  Spray down the bike with Motorex Moto Clean, wipe everything you can reach with a sponge and rinse off with a hose.  Your chain, sprockets, and brake components will thank you.
As cool as the mud might look when you stop at the local coffee shop, it's wearing on all of the moving parts it's stuck to.  If nothing else, do you want to start that winter project by working on a dirty motorcycle?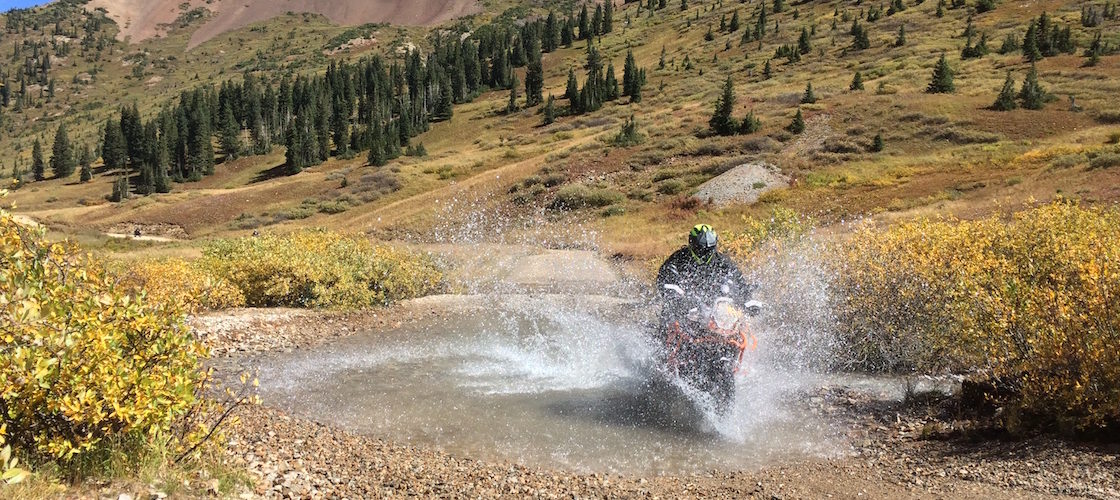 General Inspection
Going into fall is a good time to do an oil change if it's been a while.  I've never been good about doing the fall oil change myself, but it would be best not to let your engine sit with dirty, used up oil all winter.  Make sure your coolant is filled to the correct level and make sure it is antifreeze-type coolant.  Did you have to dump water into you cooling system for a track-day or in pinch on a trip?  Don't find a cracked engine block in the spring because you left water in your engine during freezing weather.
Since you're crawling around your freshly washed bike, take a look at your brakes.  How are the brake pads and rotors looking?  You'll have a few months to buy new ones or get the motorcycle into the shop for service if you make a plan in the fall.  If you wait until spring there will be line of others who did the same.
Clean and adjust your chain, or you might find a rusty chain in the spring.  If your not sure how to do that, check out this blog.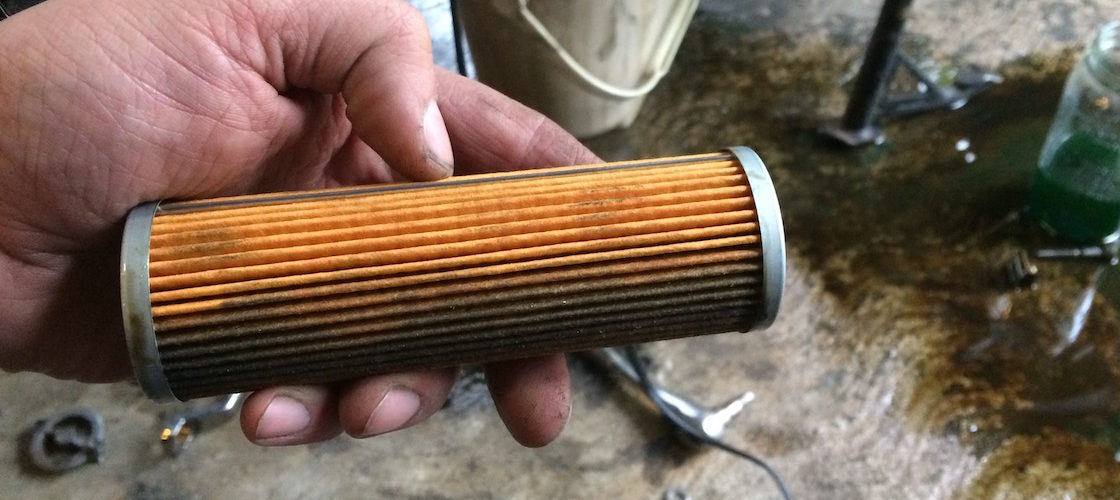 Stabilize your fuel
The fuel offered at the pump these days is pretty low quality and does not store well. The 10% ethanol it generally contains attracts moisture.  I've rebuilt carburetors that sat with gas in them for 30 years that are less fouled than carburetors that have been sitting for three months with modern gas.
Top off your gas tank before parking the bike for the winter and add a stabilizer like Motorex Ethanol Booster. If you can find ethanol free gas that is even better.  I recommend filling the tank all the way since the fuel will help prevent a steel tank from rusting if it is full.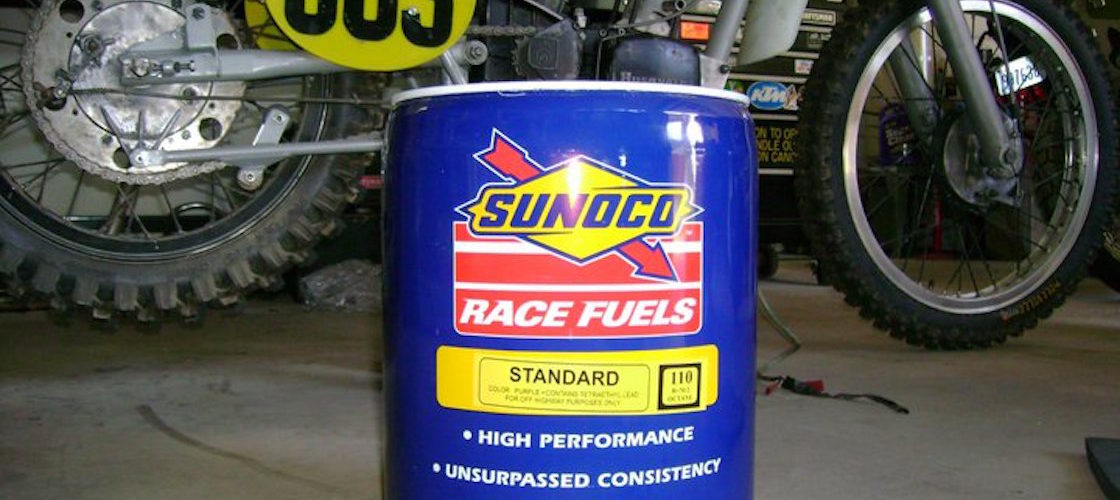 Use a battery tender
If you're able to store your motorcycle indoors, put it on a battery tender.  Sitting unused and subjected to both low temperatures and temperature changes will allow the battery to slowly lose charge. A battery tender will keep it ready to go.  If you're not able to bring your motorcycle indoors, remove the battery and bring it in inside over the winter.
Use a bike cover
As many a traveler will tell you, a covered motorcycle draws less attention.  People are less likely to mess with your bike if it's sitting, parked outside and covered.  The Touratech Outdoor Cover will keep it out of the elements, a few months of snow, rain, and sun will not help you finish and will invite corrosion.  Even if you're storing your motorcycle inside a cover is helpful.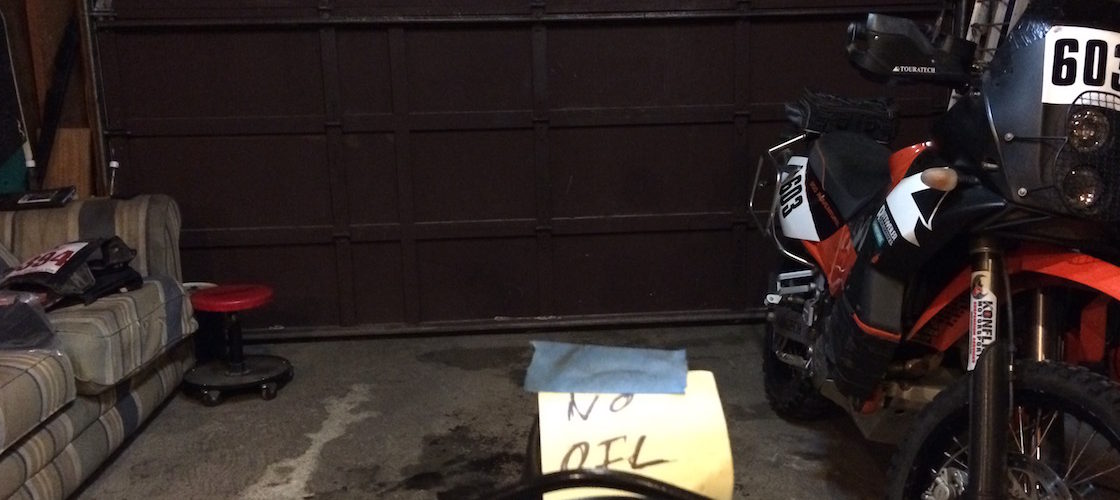 In Closing
Winter is coming, starting thinking about getting your motorcycle ready for it.  Prepare your ride and then sit by a fire, go to the mountains and ski or snowboard, plan that big trip for next summer.  Be safe out there, have fun, and godspeed.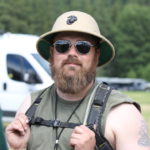 About the author: Eric is an incurable motorcycle nut. He's owned and wrenched on everything from vintage scooters and vintage motocross bikes to modern machines, and now spends much of his time riding and talking about adventure motorcycles. If you have called the Touratech store in Seattle or called the offices, chances are you've talked to Eric. Eric came in second place in the adventure class at the Stumpjumper Desert 100 Race in 2014, and recently finished the 2015 race in eighth place in the same class. He is a key part of the Touratech race team, and when he's not racing a local hare-scramble or vintage motocross race, or working on motorcycles in his garage, he can be found roaming the Cascade mountains on his KTM 950 Adventure looking for new routes for the annual Touratech Rally.
To read more of Archambault's Angle CLICK HERE.