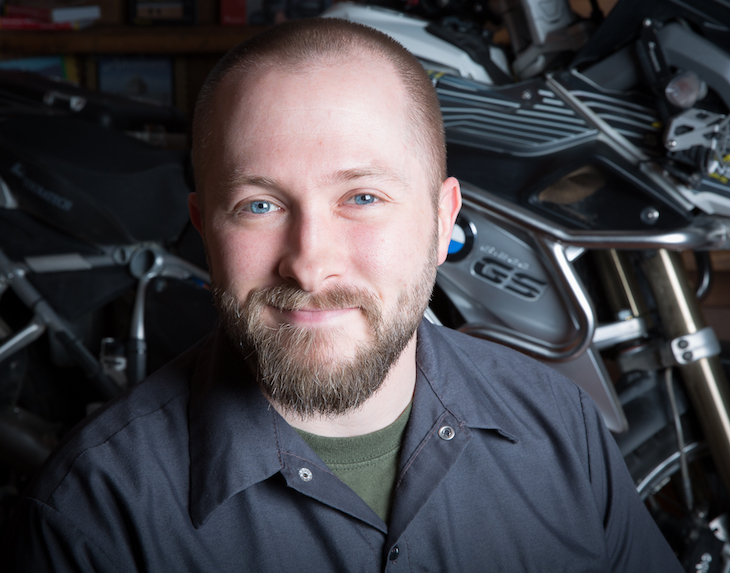 Morgan Goldbloom is the epitome of a Touratech Adventure Expert: A seasoned rider with an encyclopedic knowledge of the Touratech catalog and adventure motorcycles. When it comes to customer service Morgan is the 'go to' guy in the office and if you're a Touratech customer, you've probably spoken with him at some point. If you've ever driven the streets of Seattle, Morgan has probably passed you on his motorcycle.
Bikes owned: Ninja 250, SV650, DRZ400S
Years riding: 12
Bikes in your garage: Let's just say, I have a thing for cheap Japanese motorcycles with lackluster performance.
Countries ridden: 'Merica!
Favorite ride: I like to ride in circles at The Ridge Motorsports Park, slowly.
Favorite bike: KTM 1190 Adventure R
Years at Touratech: 4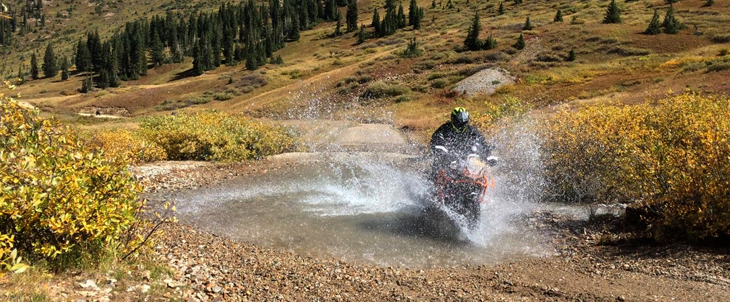 Tent nights last year: Zero. I camp in my van whenever possible, typically river adjacent. When the van isn't in the cards, I usually go light and sleep in a hammock (4 nights last year).
Favorite Touratech item: Locking Mount for a Garmin Montana GPS. It's already defeated at least one thief!

Favorite Event: The Touratech Rally West
Must Have: Food, water, motorcycle, and the love of a woman… in an order that might surprise you.
States ridden: WA, OR, CA, CO, and ID. Yeah yeah, lame, I know.
Years in industry: 4
First bike: Big Wheel
Biggest day (most miles): I'm not sure if it was the most miles logged, but certainly the longest day I've had in the saddle was while riding the WABDR solo last year. In a nutshell, I put in a 13+ hour day of butt destroying pain, but the view was amazing!
Longest ride: I spent 10 days riding in Northern California. That trip did not suck.
Anything else we should know about you?: I like cheap sushi, preferably delivered by a conveyor belt.