My name is Kimmo Lassila and I've been part of the Touratech-family since beginning of 2004. I grew up in Northern Finland and I've always been passionate about motorcycles and cars but actually didn't start riding motorcycles properly until I moved to the US in late 2000. I learned to ride on a 50cc moped back home, got an old 850 Suzuki for a quick while here in US, and then jumped right on to the BMW R1100GS. This new adventure riding was just heaven for me and I was able to learn a lot about this beautiful corner of US from the saddle of my GS. Things only got better when I got a job at Touratech-USA. I haven't dreaded going to work ever since!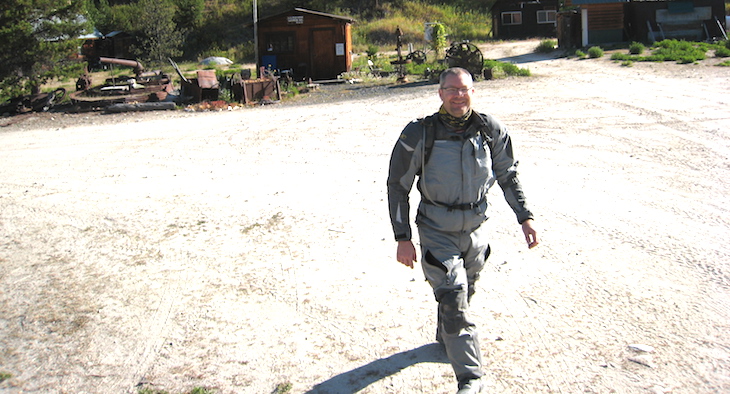 At the end of August I was able to test ride our Touratech-USA shop 2013 F800GS outfitted with the new Front Fork Cartridge Kit 048-5840 along with the rear ESA Plug & Travel Rear Shock 048-5875. My weeklong trip of 1800miles with my brother Kari and friend Matti consisted of various terrain from freeway riding to slow off-road on rough & twisty forest service roads on the Idaho Backcountry Discovery Route.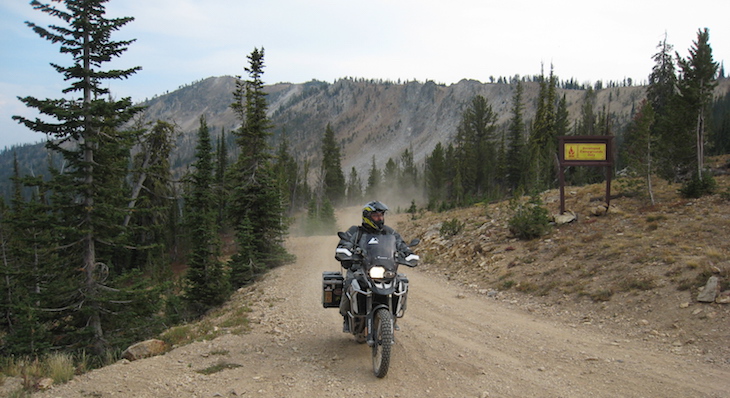 Our first two days were spent at 70-85mph freeway speeds from Seattle to southern Idaho. The Touratech cartridges make the F800GS a nimble yet comfortable handler. I kept thinking how much more fun this would be on smaller and twistier highways but we unfortunately had to make some time to get to the beginning of our actual ride. Last section from freeway to the IDBDR route finally offered some sweeping pavement curves which the loaded bike handled confidently.
The first dirt section around the Anderson Ranch Reservoir was the worst kind of gravel highway! Wide and easy for cars and trucks but frustratingly difficult on motorcycle because of the loose marble-like gravel on the road surface. This kind of surface makes you feel like you're the worst rider in the world especially on a fully loaded F800GS because of its rear biased weight distribution but luckily the new fork cartridges kept the front wheel much better planted than stock forks.
Finally we got on some more normal forest service roads which continued similar for the rest of our off-road sections. The Idaho route is not very technical but sections are long, twisty and rocky. Our first camp at Trinity Lakes was pretty luxurious with lake, bathroom, running water and fire pit but luckily we were the only visitors at the camp ground.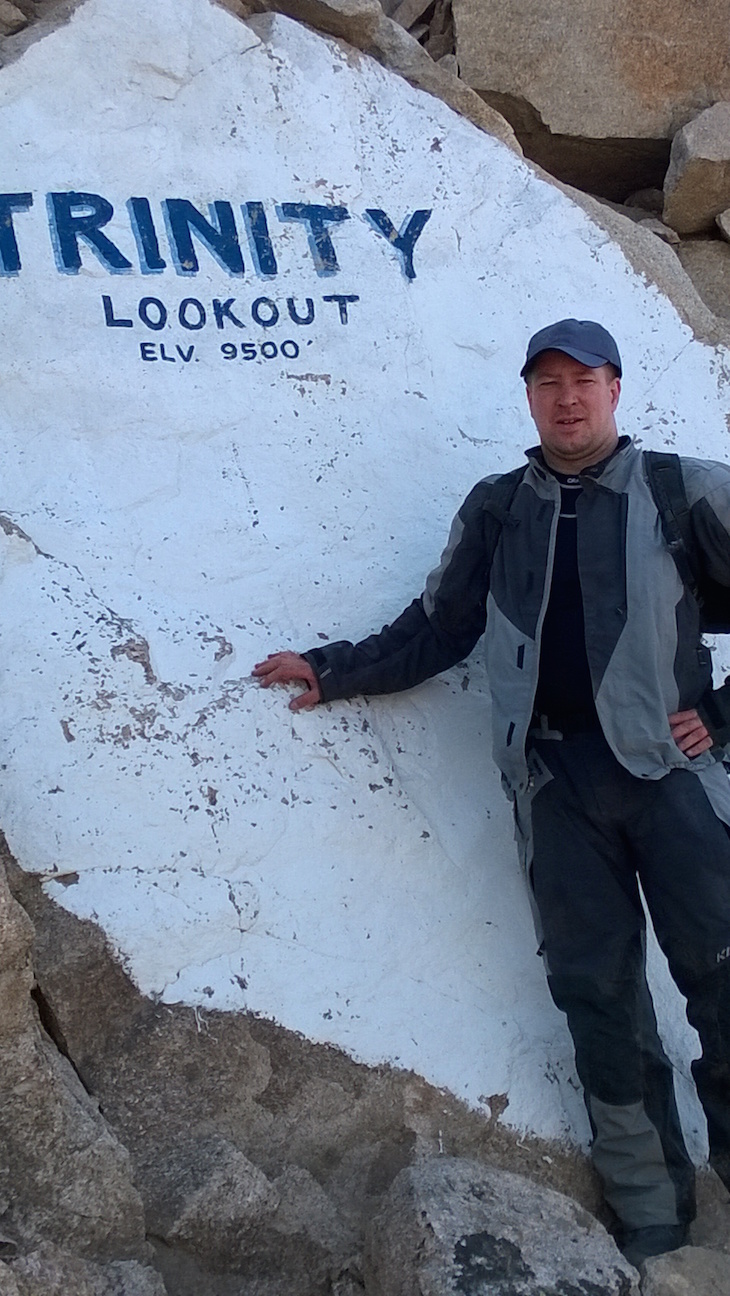 The next morning, we geared-up to ride to the 9500ft Trinity Lookout. The road up to the lookout is pretty steep and gets a bit scary for someone not liking heights so much (me!). The front forks provide great feel to the front end which is important when working the clutch and navigating sharp turns in-between big rocks but I did manage to stall and drop the bike in the last tight corner before the lookout.
The following day's worth of riding towards Lowman is really fun with fast gravel sections and more technical small roads with ruts, rocks, up hills and down hills and everything in between. This was really the section where I enjoyed the new cartridge kit! We were having great fun until I managed to get my first front-pinch flat tire.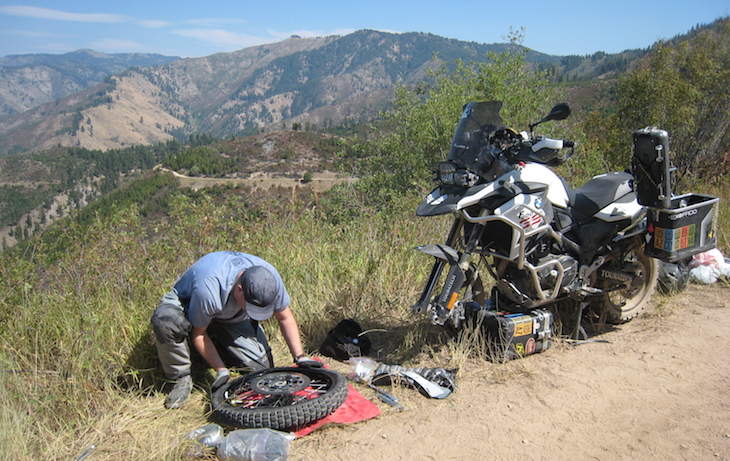 Flats always slow you down and sap your energy, especially when in the hot mid-day sun. Well, little did we know, this was the first of eleven flat repairs we'd make on our trip; I had seven of them! Lowering air pressure to gain more traction is a common trick but be careful in Idaho. Lots of sections are pretty smooth allowing higher speeds but sharp rocks loom everywhere!
After a very late but extremely tasty lunch in Lowman, we rode to our second camp spot next to a small tributary creek of Payette River. Dunking yourself in a cool stream really makes you feel like a new man!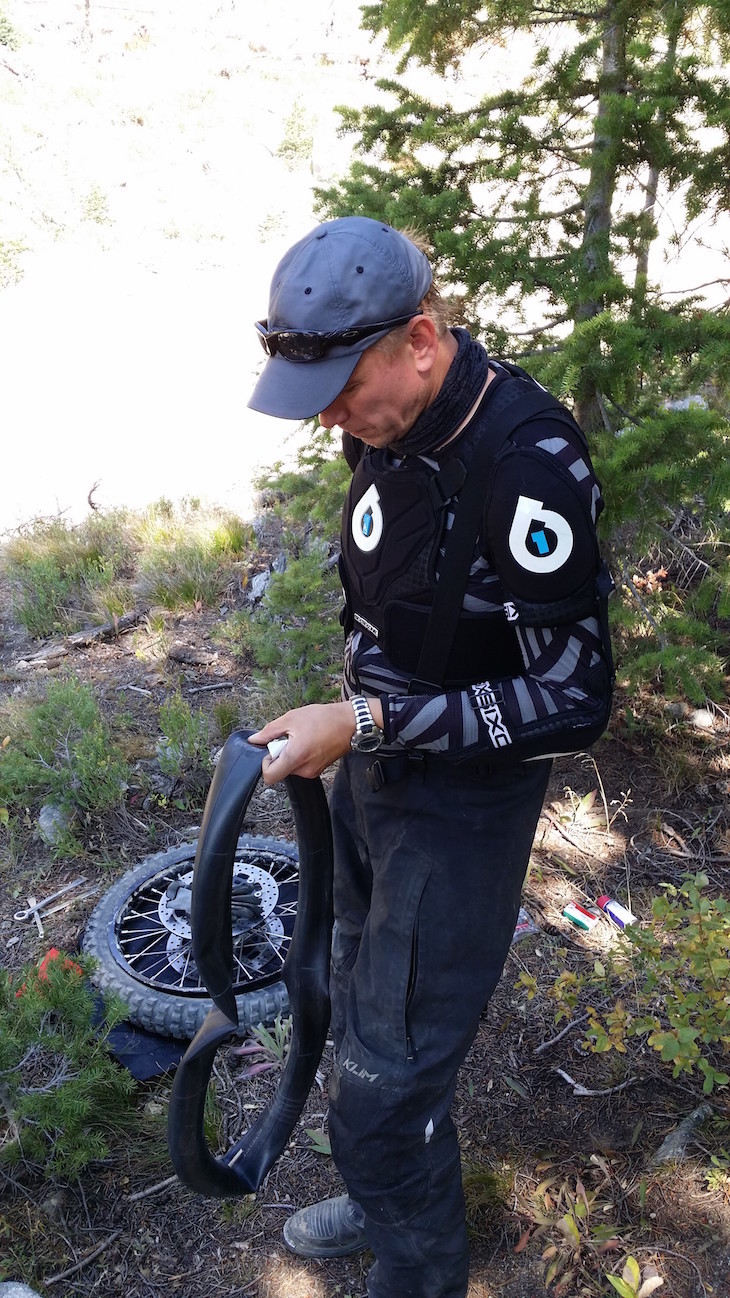 The next morning started with a dead battery but luckily I had jumper cables on this trip unlike another trip they would have come handy on. Hopping on the bike and enjoying my excellent suspension made me forget the issues for a while until we had some GPS issues. Then my riding buddy Matti rode over some real stinky bear poop. He had to ride to the Deadwood Reservoir to wash it off, which was a bit difficult due to the low water level and steep soft sandy beach.
Finally smelling fresh we blasted high speed up north until it was Matti's turn to get a flat tire just when we starting lusting after a tasty lunch at Yellow Pine. Luckily Matti is a very swift and competent tire fixer so we were on our way pretty quick and we enjoyed a nice ride up to Yellow Pine along some beautiful salmon spawning rivers.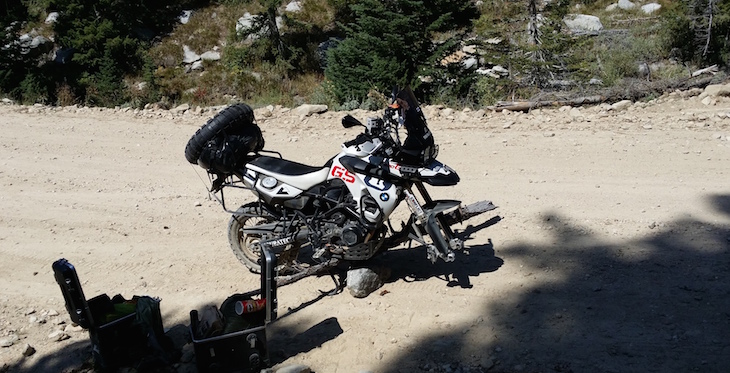 After fueling up our stomachs and bikes we started heading towards Elk Summit which was a really fun section! Not too rocky but smooth dirt which allowed me to take full advantage of the front cartridges. I was also happy to have secure footing while descending down some extremely high switchbacks to our next camp at South Fork Salmon River. The great thing about Idaho is that you can pretty much camp at water every night. Taking a dip again and washing your clothes in a pannier makes a big difference.
The following day started by climbing up and out of the deep river valley and soon through an old mining town Warren and then to the Burgdorf hot springs for early lunch and gas. We were kind of disappointed to be in Burgdorf too early in the day but we had an enjoyable microwave breakfast and coffee at least.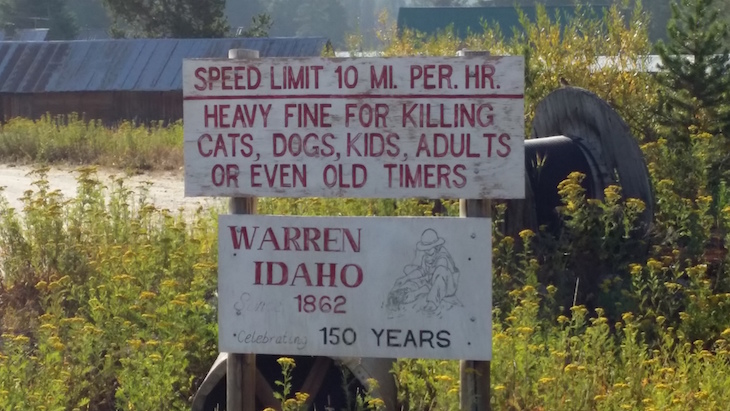 Our delays forced us to press on rather than call it a day and enjoy this wonderful backcountry oasis. As we were leaving, Matti discovered his second flat tire but at least we were in comfortable location to fix it. Unfortunately this was not Matti's last flat; his last flat happened before descending to Salmon River valley. This was also where we dove into the thick smoke for the rest of our trip. Fire officials stopped us by Salmon River explaining that there were massive forest fires in the region and the smoke was getting worse by the hour.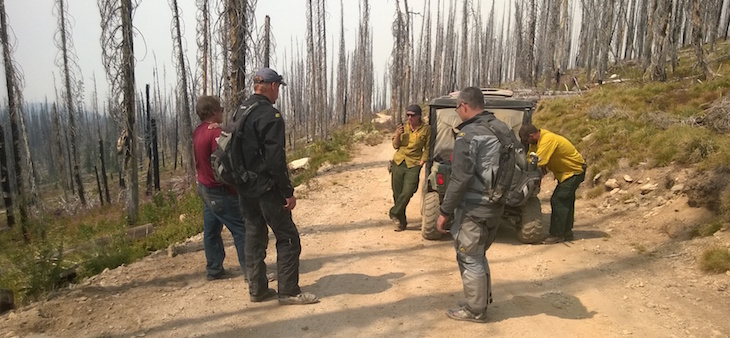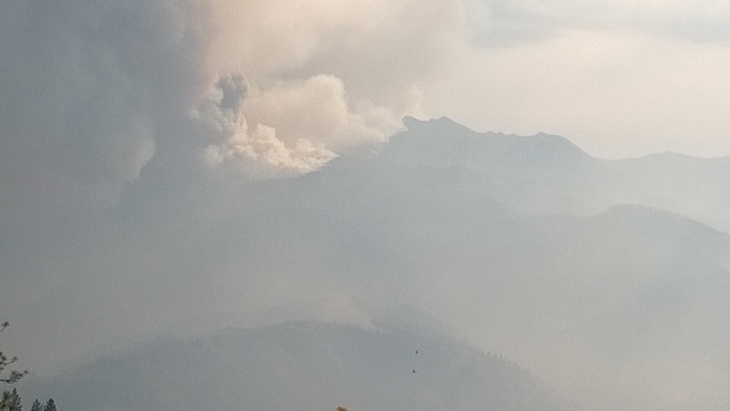 We had used our spare inner tubes and the patches were not holding air for very long. We were also running out of glue and patches so we decided to ride to Riggins to look for extra tubes. Fortunately we bumped Jerry & Dave's Mex2Can dirt bike group and they were gracious enough to sell us couple of their spare tubes!